Running is a universally accessible cardio exercise that can help you get fit, build stamina, and endurance. Running, on a regular basis, has such proven health benefits as reducing risks of cardiovascular diseases, improving knee and back health, improving sleep and promoting healthy weight loss.
With all its health and fitness benefits, a lot of people aspire to starting a running workout, however, many struggle to stick to running long term after the initial motivation wanes. To get you started on a life-long running regimen, we advise you to ease into it, start small, and follow a dedicated plan that progressively challenges you to run farther and faster.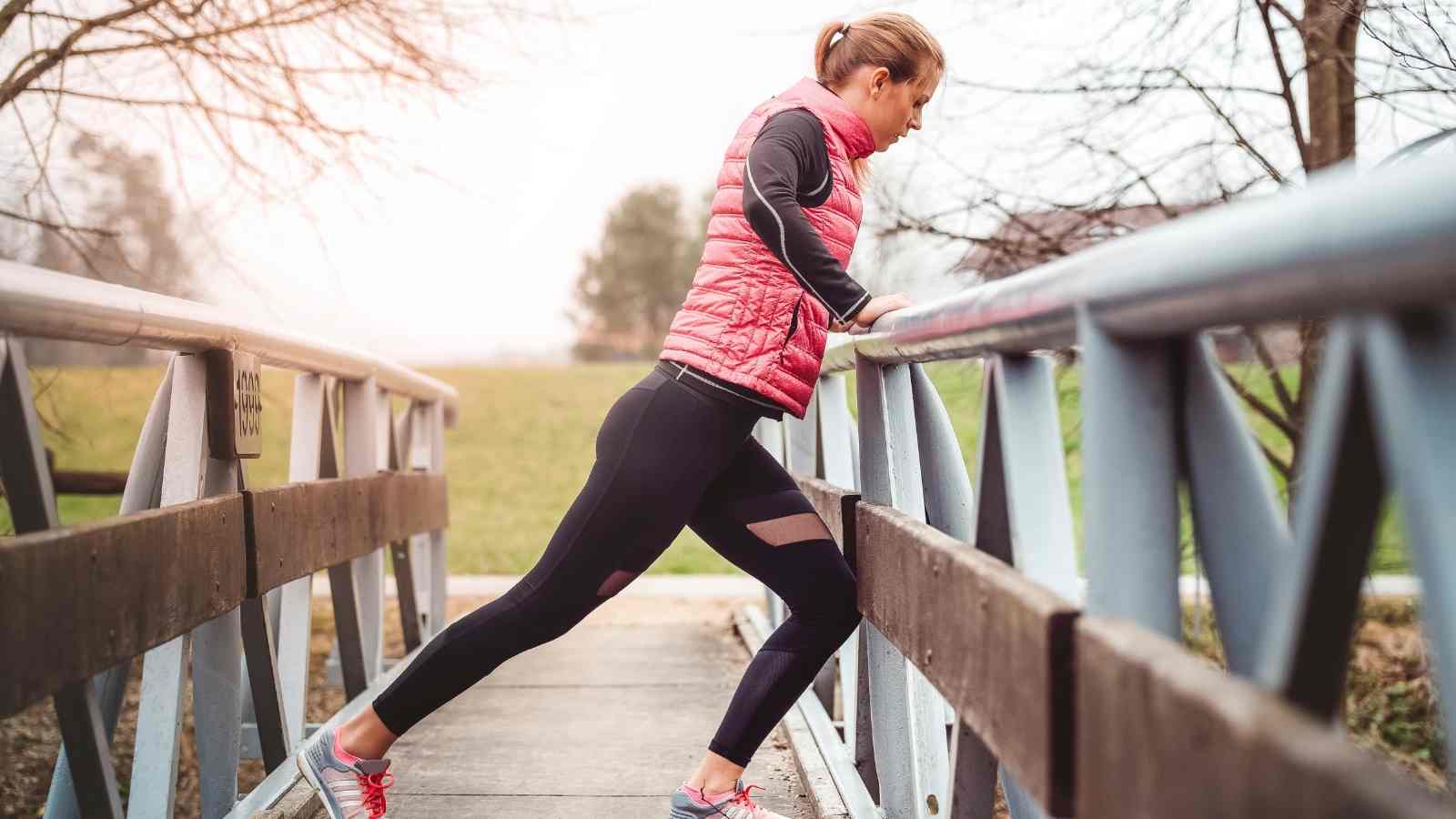 What is the 'runner's high'?
Apart from being a great physical activity, running also helps your mental health. Runners often experience what is aptly named as the 'runner's high'—a feeling of euphoria that runners experience after a run. The runner's high is caused by a sudden flood of feel-good hormones, like endorphins and dopamine, into your blood stream that is elicited by running.
Former substance users have found running to be a great exercise for aiding recovery and dealing with withdrawal symptoms after they have quit. Although recovery from substance use is a multidimensional problem, some recovery centers focus solely on the medical options. Well-reputable recovery centers for former substance abusers, like The Palm Beach Institute, combine the medical treatment options with other activity-based techniques to help users wean away from substance use. Running is a great way to help you rid the body of toxins through sweating, it clears up the lungs, and improves circulation.
7 Easy Running Tips for Beginners
If you are a beginner, here are some easy tips that will help you hit the track running.
1. Let's Talk Motivation
Running gets your heart rate high, and you'll find yourself catching your breath during or after a run. Many people fail to stick to a running regimen because it is hard, plain and simple, but some tips listed below can help you stay motivated for longer:
Showing up on the running track is half the battle. Look to develop consistency
Start slowly and run a minute longer each session
Set aside a particular time of day for running and stick to that routine
Run to your favorite soundtracks
Reward yourself with something you enjoy after your run
Track your progress
Gains in stamina and fat-loss will help you stay committed for longer
2. Invest in Good Running Shoes
Investing in good running gear is necessary. Running in worn-out shoes will make you vulnerable to injuries. The right pair of shoes will not only protect you from getting injured but also make you comfortable running. Good quality shoes shouldn't have to be expensive, and a little bit of research on your own and a trip to the local shoe store will save you money as well as a visit to the doctor with a running-related injury.
3. Don't Worry About Your Running Stats
If you are a beginner, don't worry about your running time, distance covered each run, and your running speed, because all those will come later. Starting nice and easy in the beginning is key, and restrain yourself from going all out on your early runs. Running is stressful on your bones and joints, and you should always ease into it gradually.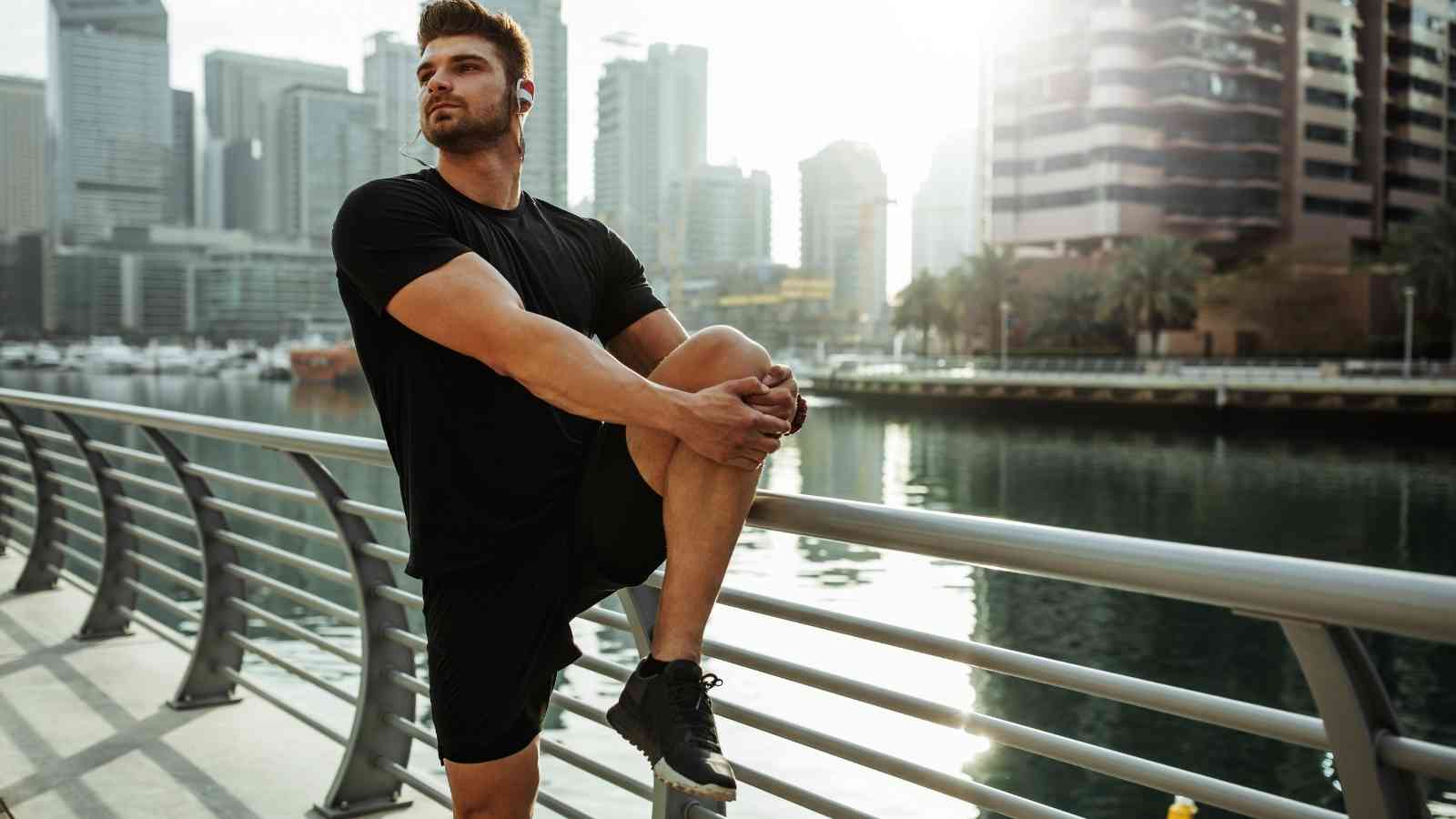 4. Stretch Your Muscles Before and After You Run
A 5-minute warm up session will help your body prepare for the rigors of a running workout. Stretch the muscles of your body that will be involved in running, i.e., the hamstrings, quads, calves, and glutes. The exercises that stretch out these muscles and help warm them for running are the hamstring stretch, quad stretch, glute stretch, squats, lunges, side lunges, toe touches, jumping jacks, high-knees, etc. Similarly, you should also stretch to cool down after you've completed your run.
5. Start with a Run/Walk Plan
If you are a new runner, start your training by alternating between running and walking. This is called the run walk method where you run for a short period of time, or for however long you can, pause, walk for a little while to catch your breath, and start running again. It is the safest way to transition from a non-running to a running routine.
In order to reap the benefits of a run/walk plan, you should gradually increase your running time each week, along with decreasing walking and resting pauses in between.  Eventually, you'll be able to run for the whole duration of the session without pausing or walking even for a single minute.
6. Make a Running Plan
Beginning runners, or even pros with a race coming up, can benefit from a proper training plan that can help them get results faster. With the running goal in mind, a plan can transform your ordinary runs into focused training sessions with intervals and all.
A training plan will also help you improve on your running times. For example, if your goal is to run the 5K, you cannot simply start running every day without planning out time, duration, speed, rest days, diet, and how you will recover from injuries along the way.
7. Get Yourself a Running Partner
Having a partner, who shares the same passion for running, will make your runs more fun. Instead of dreading the run, you'll be motivated to meet your running partner on the track, beat each other's times, or simply jog side by side listening to the same songs. A partner is also good for accountability and will help you haul yourself onto the track on days when you feel particularly lazy.
The Takeaway
Running is one of the best cardio workouts out there. It is universally accessible because all you need to be able to go out on a run is a good pair of shoes. However, the key is to ease into it, follow a plan, stay consistent, and work toward building a running habit.