We've all seen and read about the most visited places on earth. However, if you are a real traveler then you must visit these 25 Amazing Unknown places in the world. You'd want to be there and be the trendsetter for the world to follow rather than tread along the beaten track. People like you who want to visit the unknown and unseen places are rare and so are these unknown places. Together you both make that deadly combination that would expertly steal glances and attention from all over the world. So, if you feel that you want to be a trendsetter then read on to check out 25 amazing unknown places in the world.
"True Morality Consists not in following the beaten track, but in finding the true path for ourselves, and fearlessly following it- Mahatma Gandhi."
Here's the Ultimate list of 25 Amazing Unknown Places in the World which you'd never want to miss if you are a true trendsetter
#1. Plitvice Lakes, Croatia
This is a series of waterfalls from 16 different terraced limestone lakes and the best part is you can even swim in these lakes. This is a particularly must-visit destination for summer traveler. You ought to catch this place during the monsoon when the crowd is low.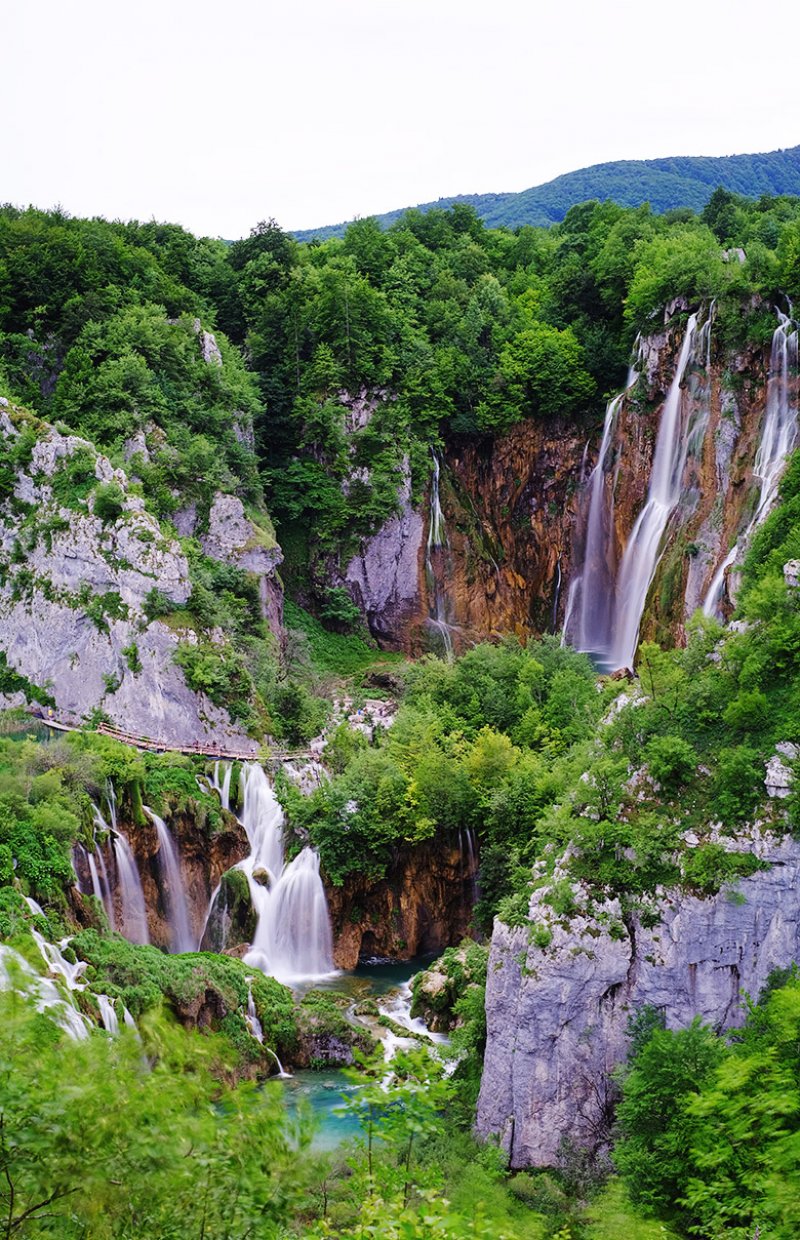 pic source: notanomadblog.com
#2. Samarkand, Uzbekistan
The Crossroads of Culture titled by UNESCO has been given to this magical destination where history and beauty merge hands with each other. Ancient mosques, Mausoleum of Tamerlane. This is a must visit site in your list of unknown places in the world.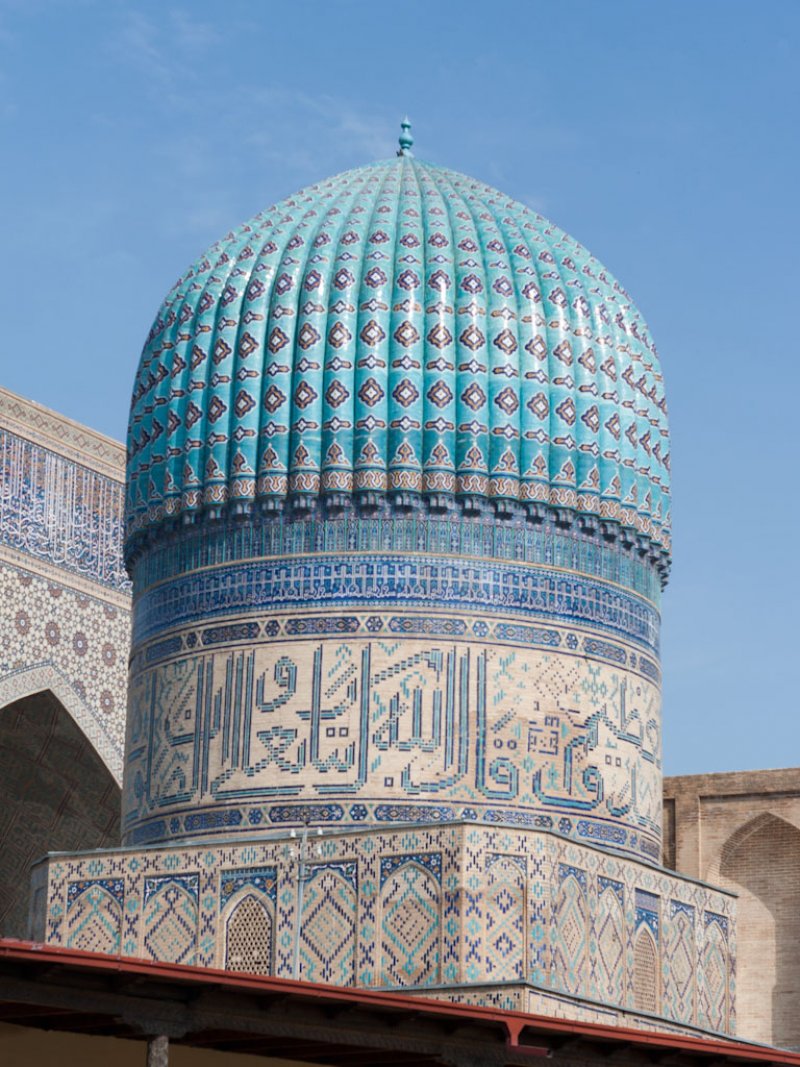 pic source: sonyaandtravis.com
see also: 30 Most Beautiful Places In The US: The Ultimate American Bucket-List You Have To Check Out!
#3. Kakslauttanen Hotel, Finland
Finland is Santa's Homeland and is also amongst the least taken destination by Europe travel goers. However, particularly during the Winters, living in  - Kakslauttanen Hotels glass Igloo houses all in the middle of a forest and the mesmerizing and gripping sights of the northern lights are something which is a secret amidst all travelers.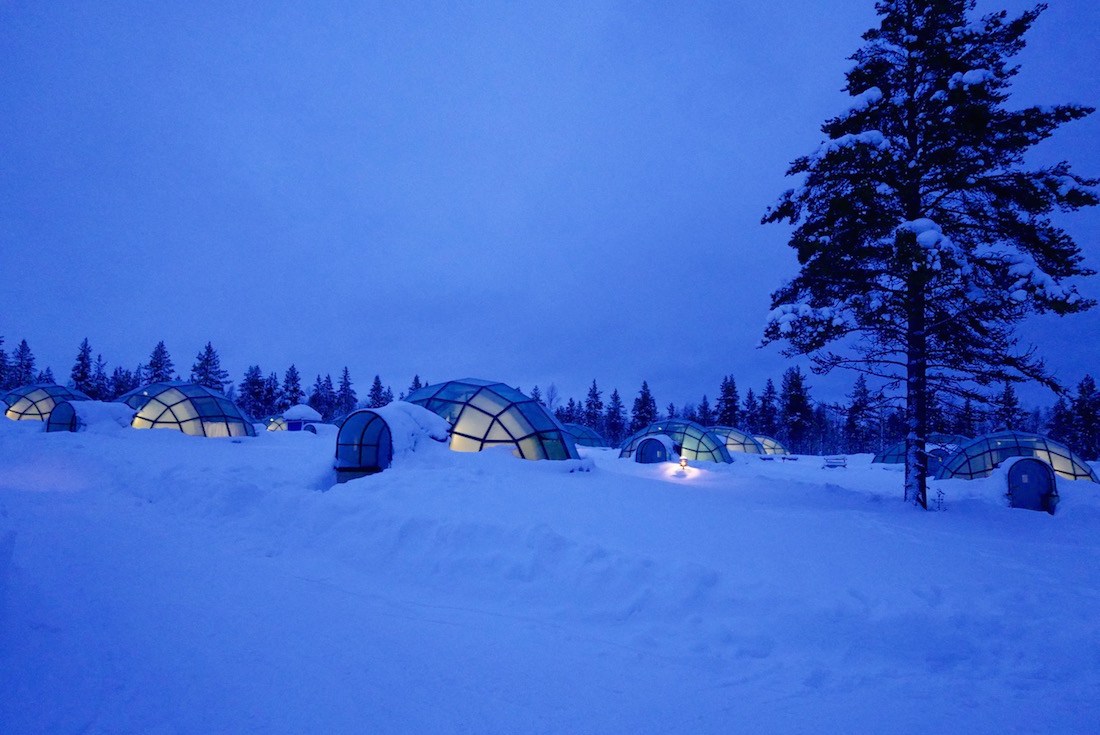 pic source: beckyvandijk.com
#4. Ithaa Undersea Restaurant, Maldives
This beautiful underwater restaurant is actually below the Indian Ocean and provides you the most thrilling experience which is unlike any big scale aquariums.  So enjoy your dinner with sharks and other fishes hovering over you and calmly sip your wine. This is one of the most amazing unknown places in the world.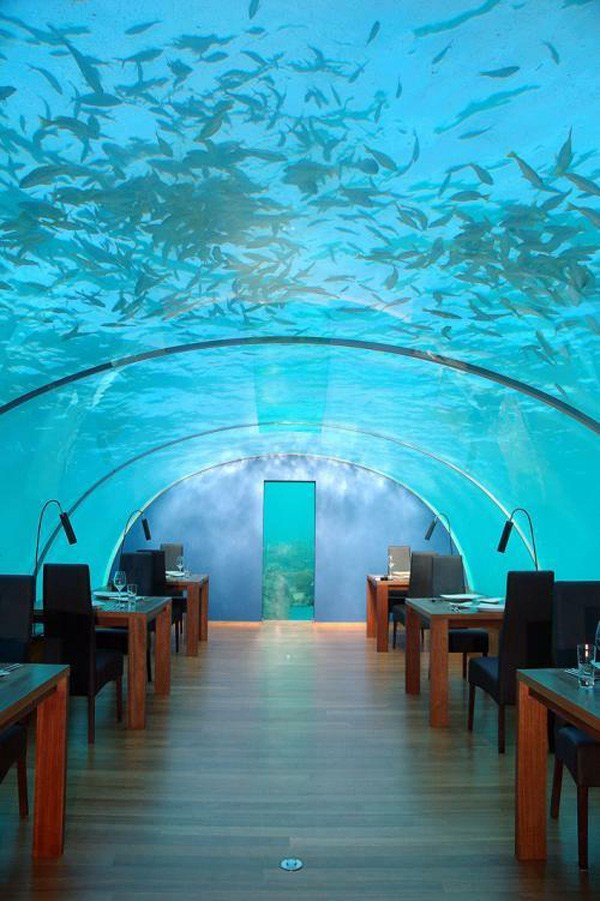 pic source: trendland.com
#5. Lake Baikal, Russia
The clear blue azure waters which are crystal clear and home to the largest diversity of marine life of the world provide you the best views only during the winters. It the world's oldest and largest lake. Definitely catch the world's only freshwater seal here.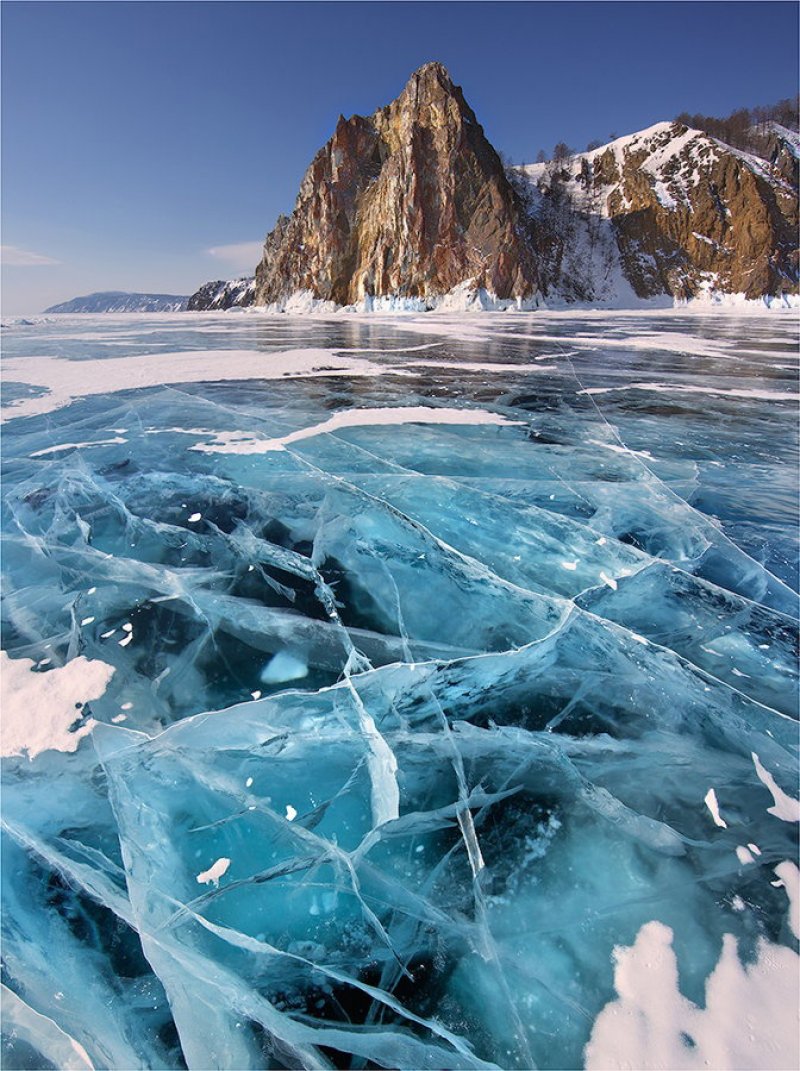 pic source: collectingwonder.com
#6. Dambulla Cave Temple, Sri Lanka
Over 2 million years old this wonderful place in Sri-Lanka is a temple complex with delicate and intricate carved statues of Buddha spread around 5 caves.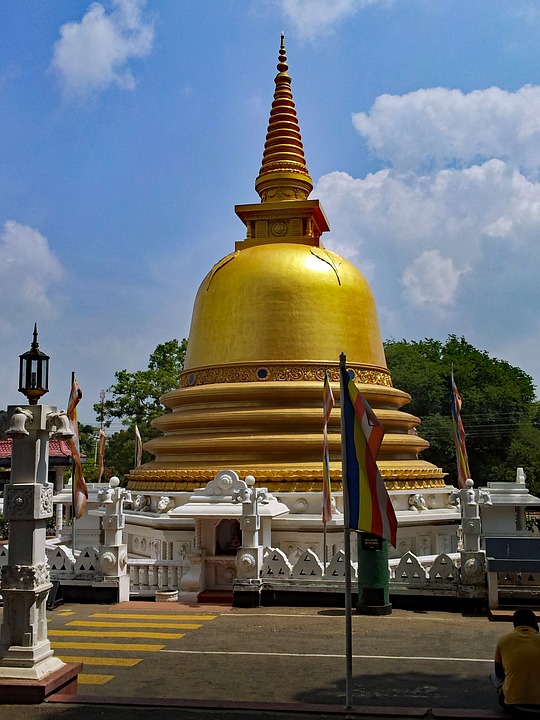 pic source: maxpixel.net
#7. Pangong Tso Lake in Ladakh, Himalayas, India
Stretching from India to Tibet Pangong Tso Lake is a salt-water lake amidst the wild and rugged valleys of Ladakh. The Only reason to visit this place is to catch its unkept beauty and ruggedness amidst the grandeur of nature.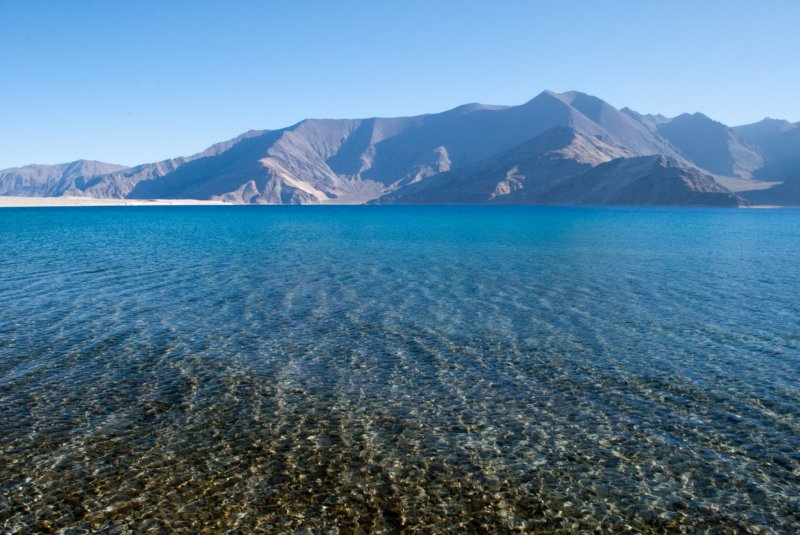 pic source: devilonwheels.com
#8. Salar de Uyuni, Bolivia
The images if this place will confuse you but the place will enchant you. A place that's eeriely amazing with salt flats stretched over 10582 sq km provides you best sunset and starry night views.
pic source: ohladycakes.com
#9. Rotorua Hot Spring, New Zealand
Rotorua is a geothermal area with shooting geysers and mud-pools provides you with a champagne colored lake view.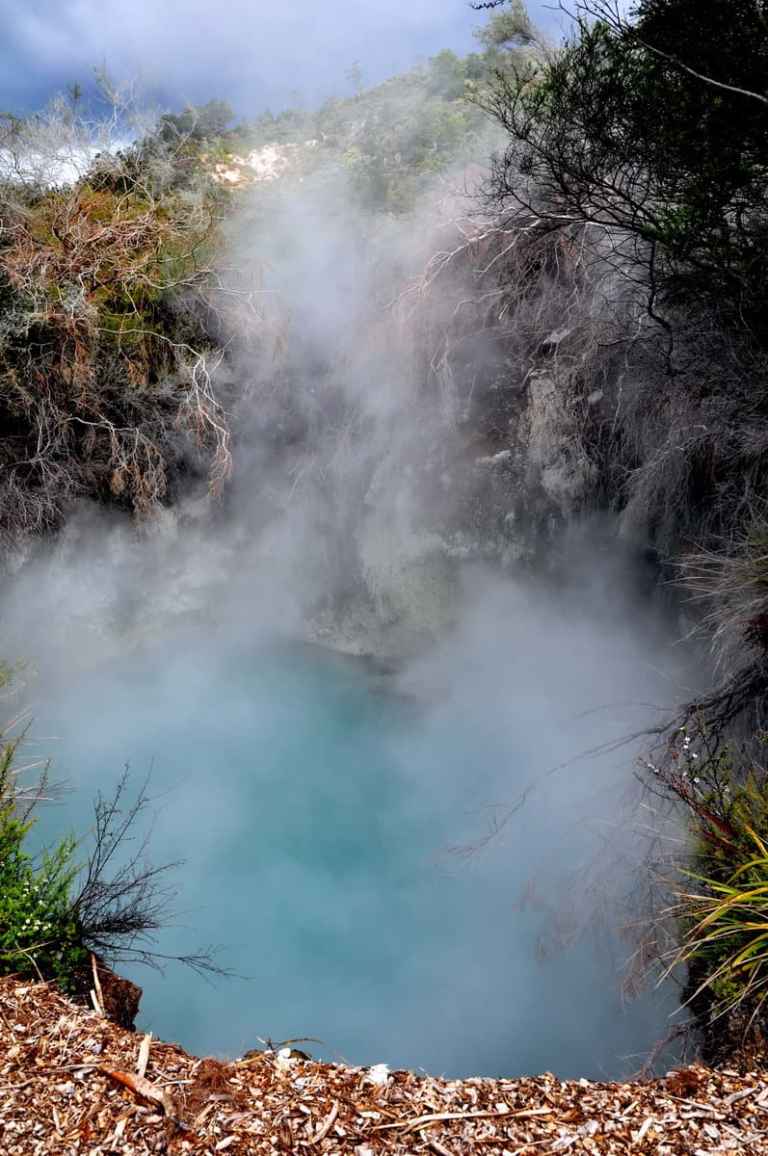 pic source: frametoframe.ca
#10. Svalbard, an archipelago between Norway and the North Pole
A truly untaken road, this archipelago between Norway and the North Pole, Svalbard means cold coast. It is filled with polar bears, wildlife reserves, and bird-sanctuaries.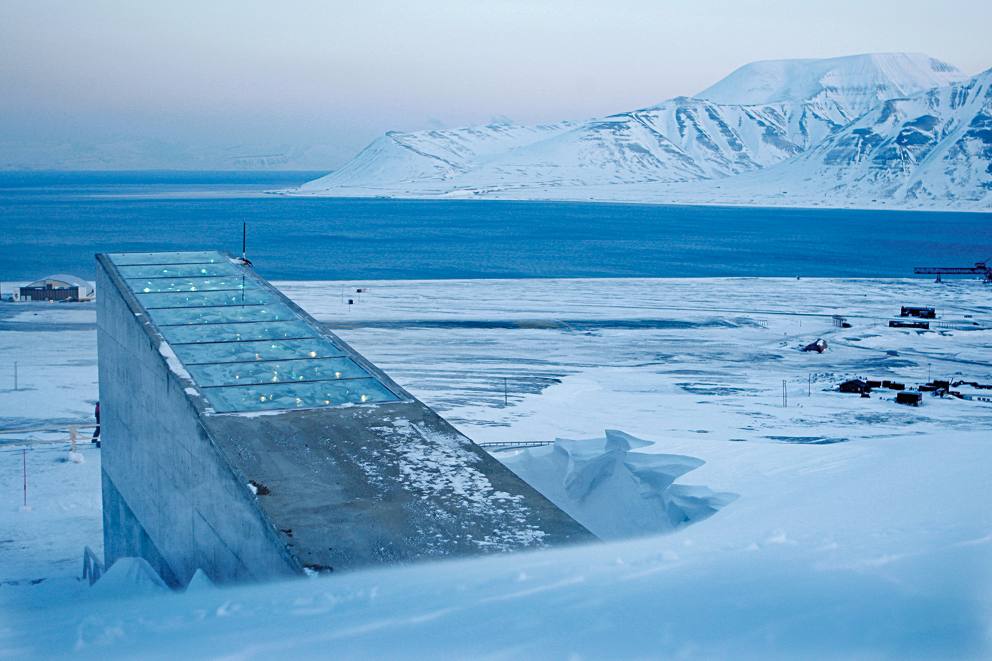 pic source: corriere.it
#11. "The Doors to Hell" in Derweze, Turkmenistan
An off-beat destination, the "Door to Hell" also called "the gateway to hell" will surprise you as you get here. A caverned collapsed in the year 1971 and it was set on fire to avoid the spread of the methane gas. It is still burning continuously.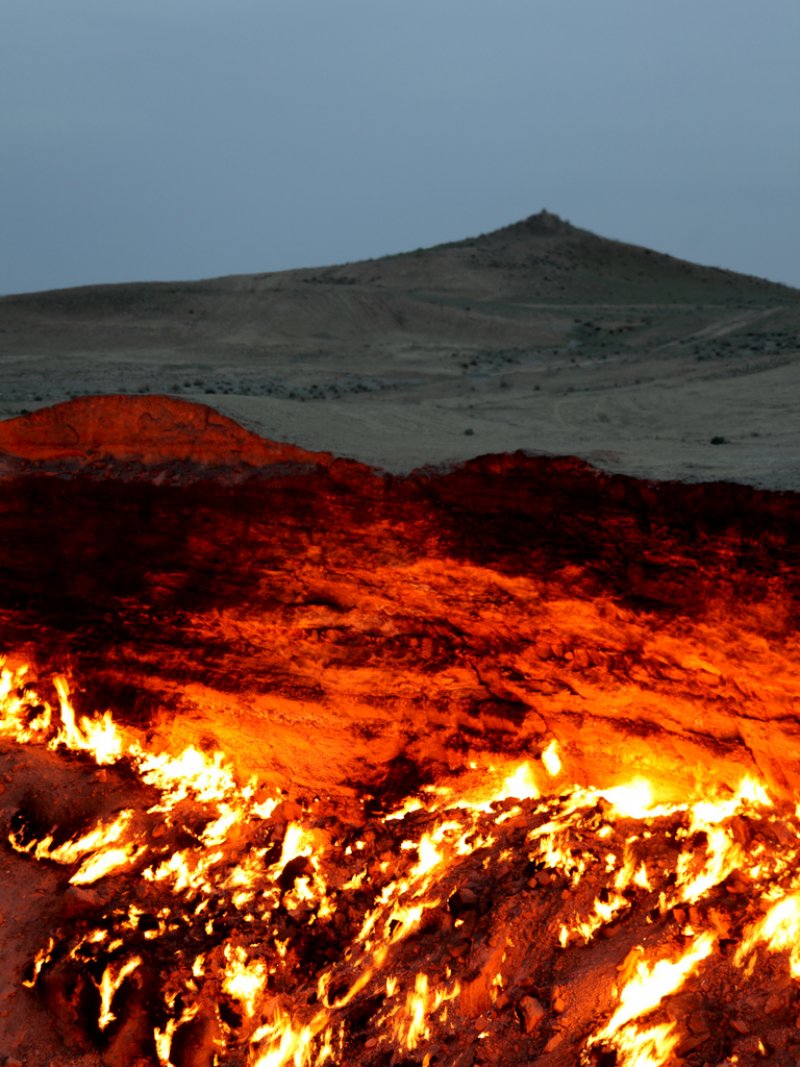 pic source: destinationspoint.com
#12. Huacachina, Peru
The small oasis surrounded by the lake and gigantic sand-dunes is a beautiful place that you must visit. it is particularly amazing to catch the sunset and try the sandboarding here.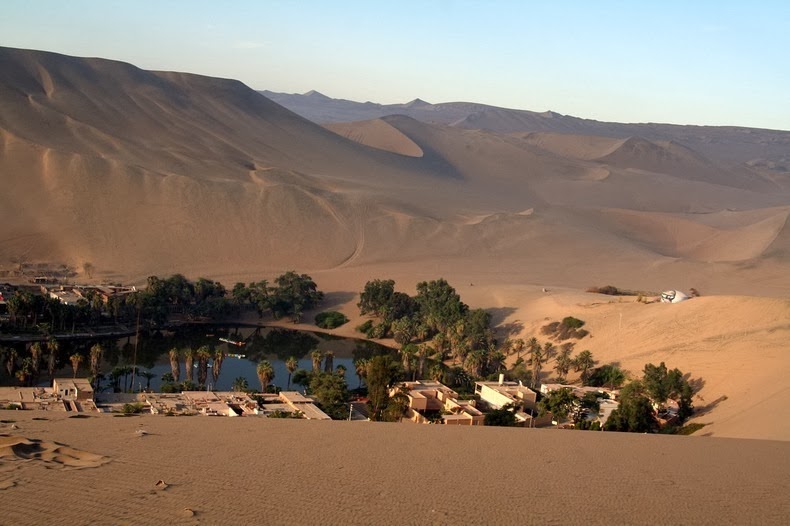 pic source: flickr.com
#13. Quinta de Regaleria, Portugal
In Sintra, Portugal you will catch this 27 deep well Regaleria. It is also called an inverted tower. It is a wonderful place to explore the natural beauty and it is always less crowded because it is unknown to most of the people.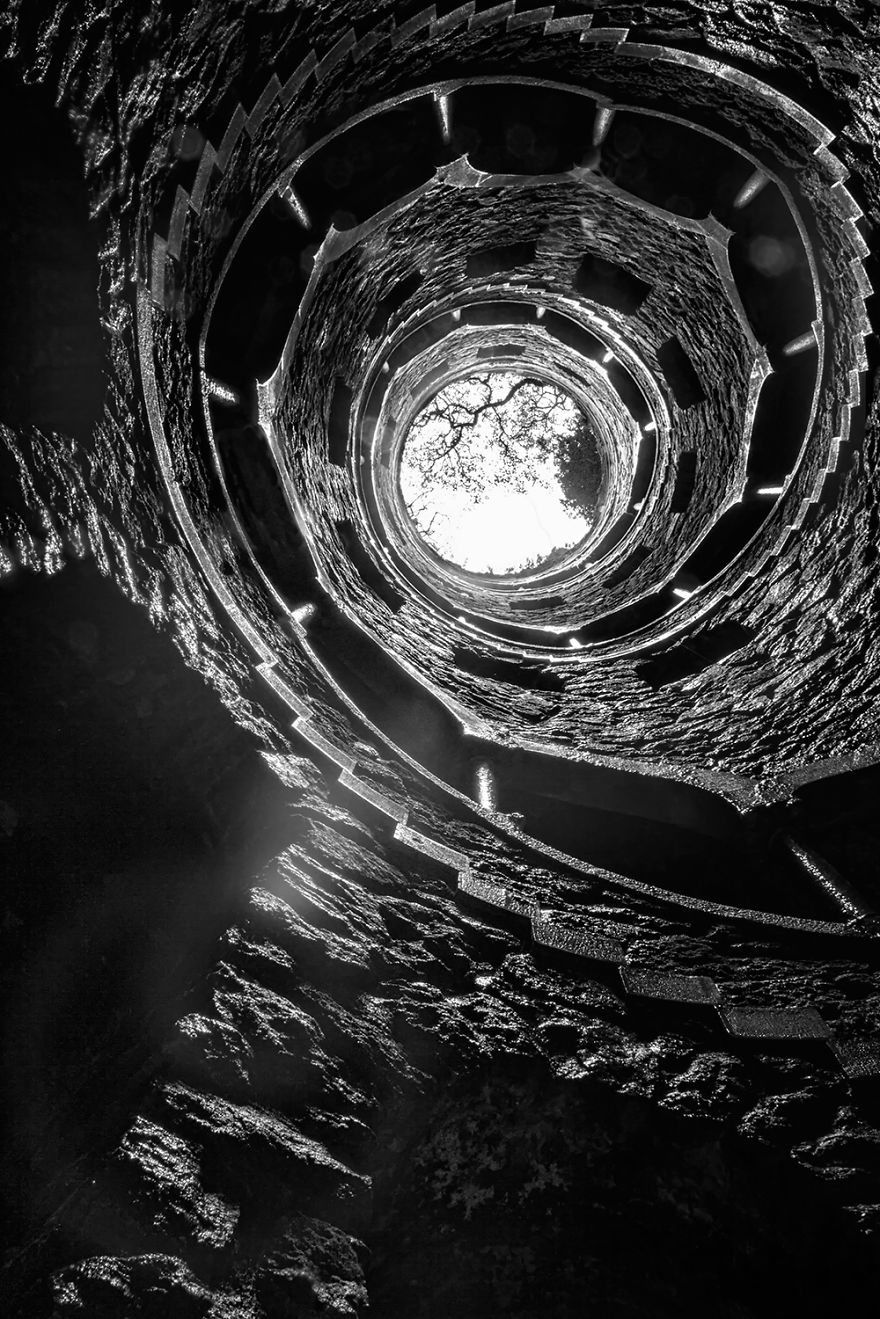 pic source: boredpanda.com
You may also like: 20 Most Visited Cities In The World: A Glimpse Of The Colorful World From My Lens
#14. Jiujiang in Mount Sanqing, China
The three peaks of the mountains, Yujing, Yuhua, and Yuxu are also called the "three Quings" in Taoism. It provides you with magnificent views of the surrounding landscapes, rocks, and waterfalls.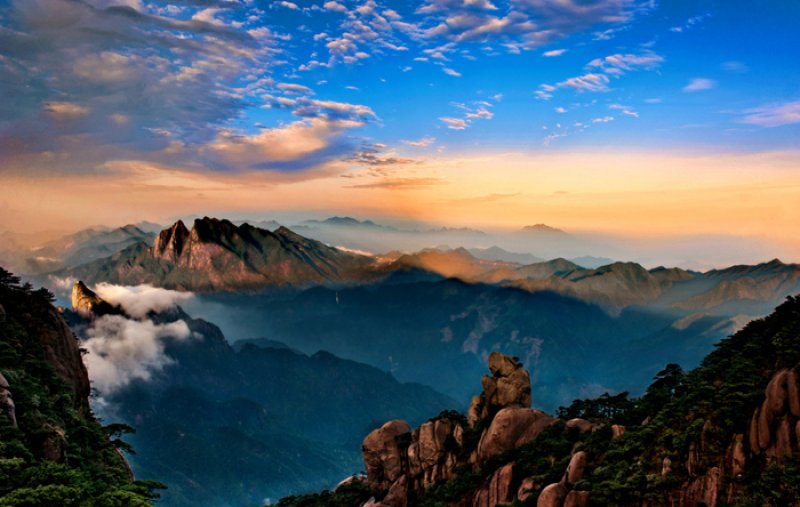 pic source: visitourchina.com
#15. Kampong Thom, Cambodia
Angkor Wat is one of the most popular destinations in Cambodia. In Kampong Thom you can climb 807 steps of the Phnom Suntuk, Sambor Prei Kuk and also explore and take a boat trip on Stung Sen River.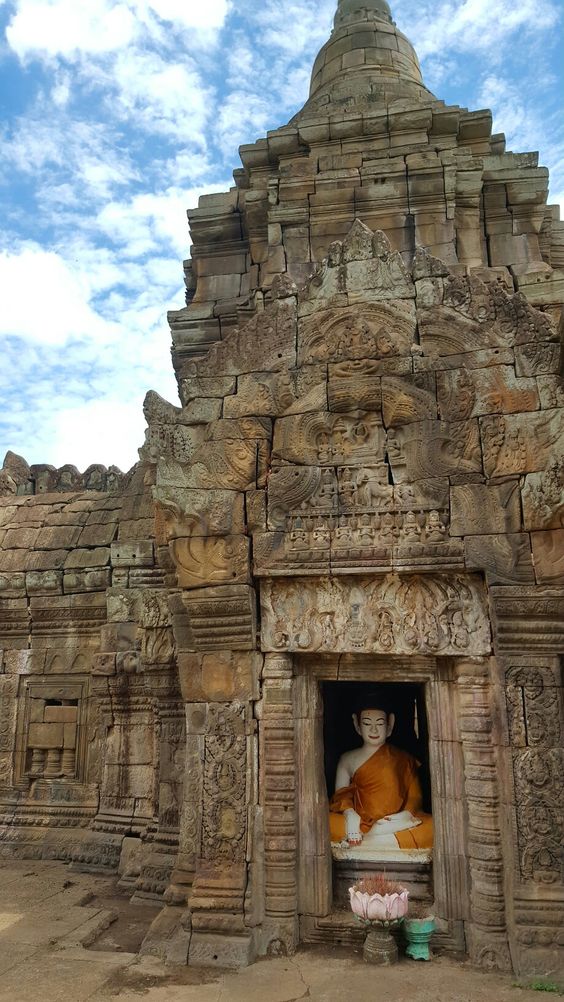 pic source: pinterest.co.uk
#16. Gassho Zukuri in Shirakawaa-go and Gokayama, Japan
It is very hard to get a reservation in this place. However, once you visit this place, you'll see it is packed with tourists.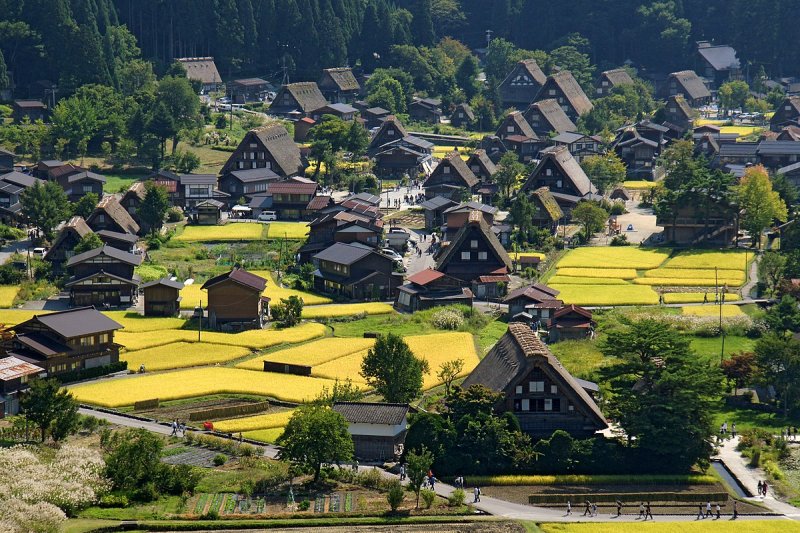 pic source: wikipedia.org
#17. Seegrotte in Hinterbruhl, Austria
This is 60m below the ground level. It is very little known to the tourists. However, this lake is known as Europe's Largest Subterranean Lake.
pic source: reddit.com
#18. Las Lajas Sanctuary in Ipiales, Colombia
The Church was built by a family in 1700 who claimed to have seen Virgin Mary in the sky. This breathtaking church falls within the border of Columbia and Ecuador.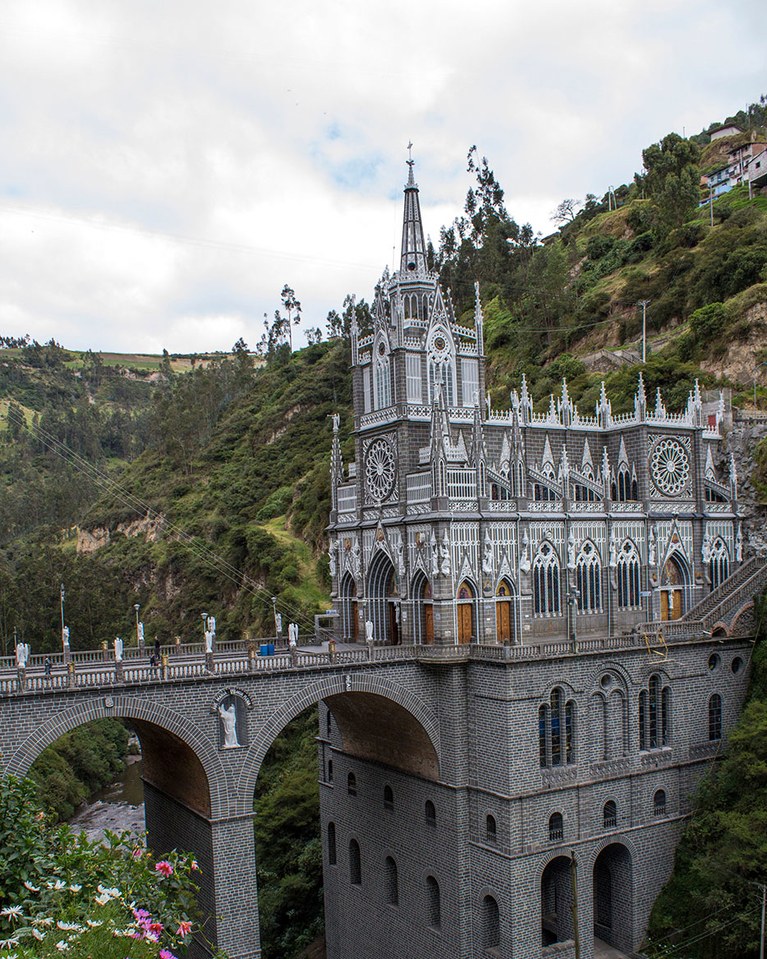 pic source: cntraveler.com
#19. Two Continents in Pingvallavatn Lake, Iceland
The favorite destination of divers around the world, this place gives you the feeling of being at two places at once. Once you swim between the crack of the Atlantic Ocean, you'll actually be between Europe and America.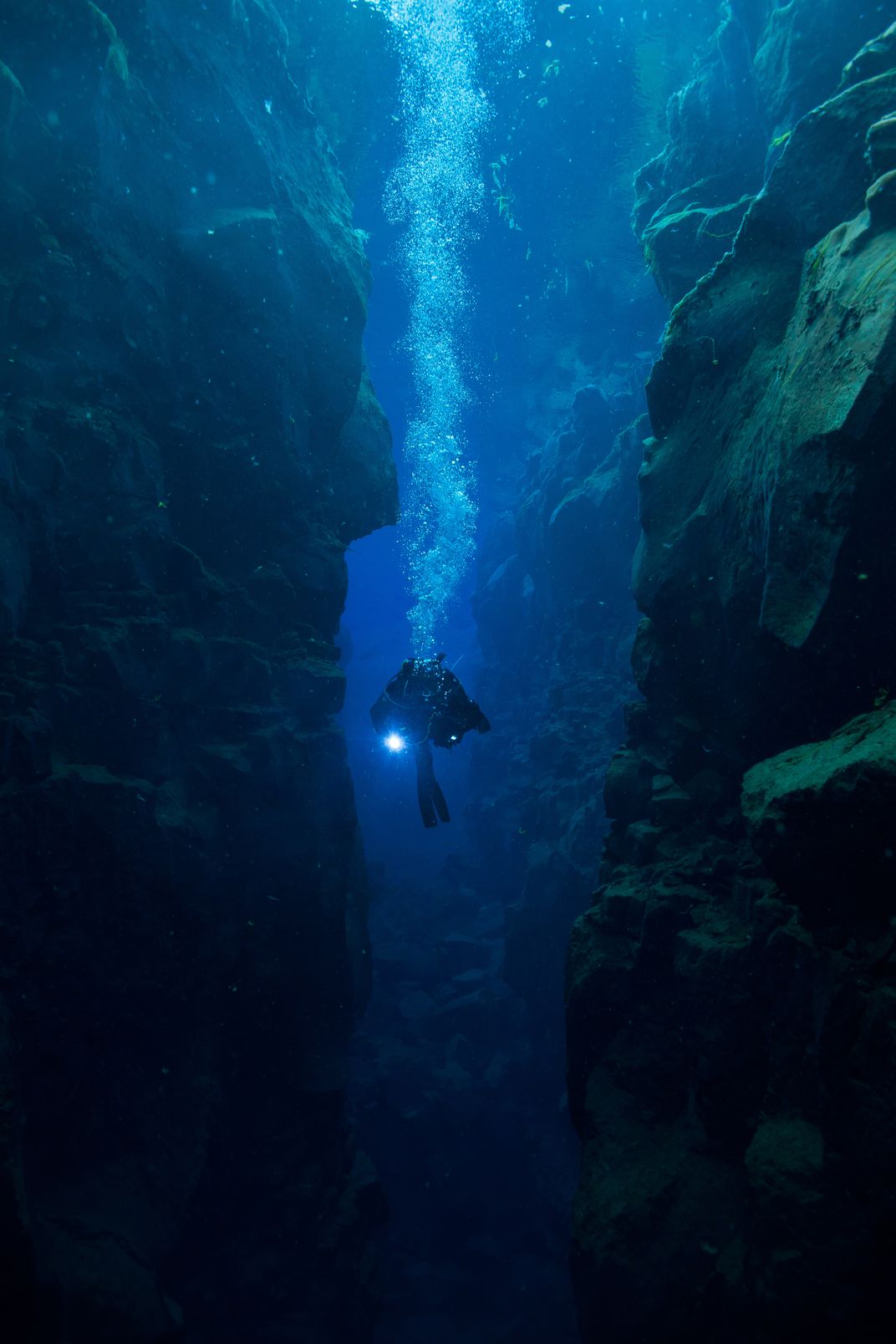 pic source: smithsonianmag.com
#20. Montreal Botanical Garden, Canada
If you're a nature lover, then head out to this 75 hectare of lush greenery in Canada. This is also called the World's greenest Botanical Garden.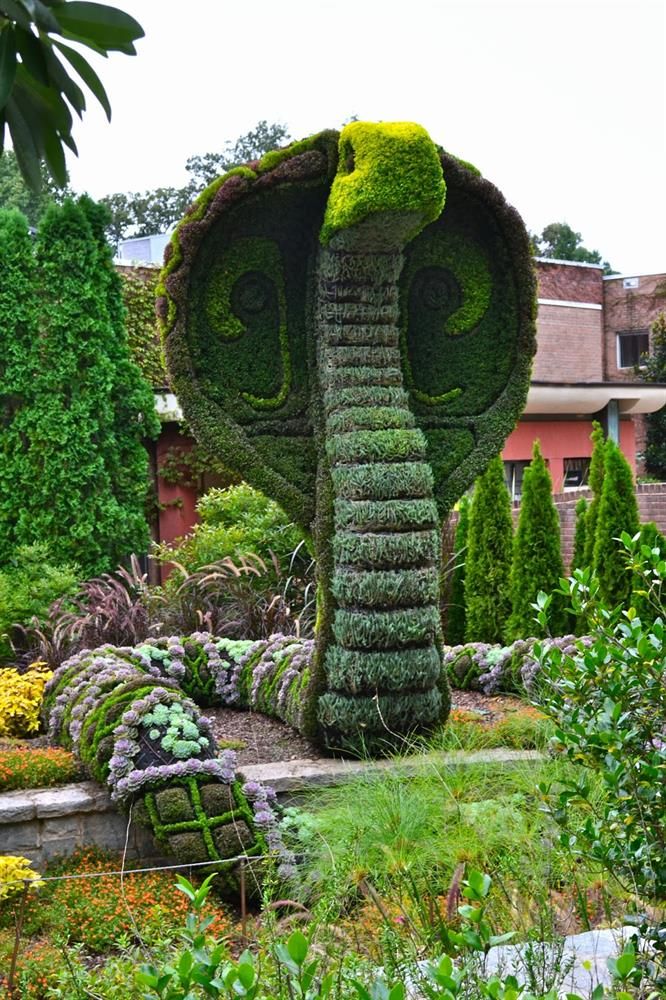 pic source: pinterest.com
#21. Lake Natron, Tanzania
A very scary place, as this Lake, burns the skin of an animal and turns it into stone. The reason for this is, it has a PH Value, which is more than 10.5, as a result, it automatically burns the skin of any animal that touches the water.
pic source: tripkay.com
#22. Psychedelic Salt Mines in Yekaterinburg, Russia
Now, it's time to check out the trippiest Natural Beauty of the world. Once you enter this Salt Mine, You'll feel your head reeling looking at the colorful swirls carved out creatively on the walls.This is not any manmade wonder, but a Natural creation formed out of the mineral called Carnallite.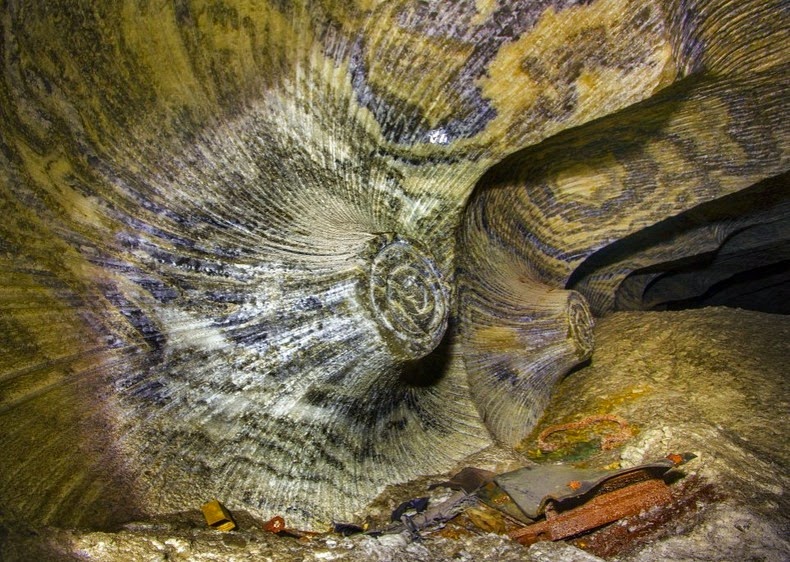 pic source: earthporm.com
#23. Monastery of Santa Maria dell'Isola in Tropea, Italy
One of the secret places of the Italians, this place will give you an excellent of the 12th century Norman Cathedral, Franciscan Monastery. This is hardly known by all of the tourists, but you simply can't resist this breathtaking view. Can you?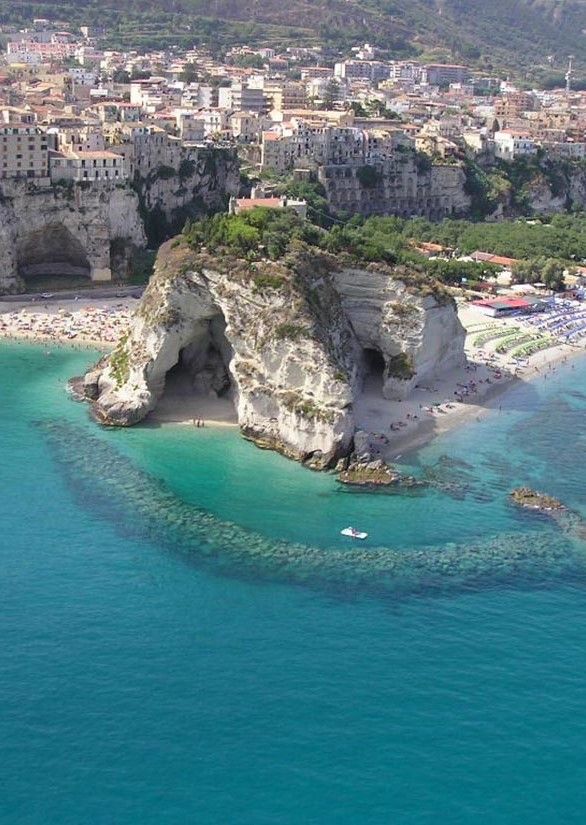 pic source: pinterest.com
#24. Apostle Islands in Wisconsin, USA
If you want to believe that Nature is truly flawless then pack your bags to the Apostle Islands in Wisconsin. The 60-foot high sandstone walls archipelago, will make you believe in the expertise of Nature.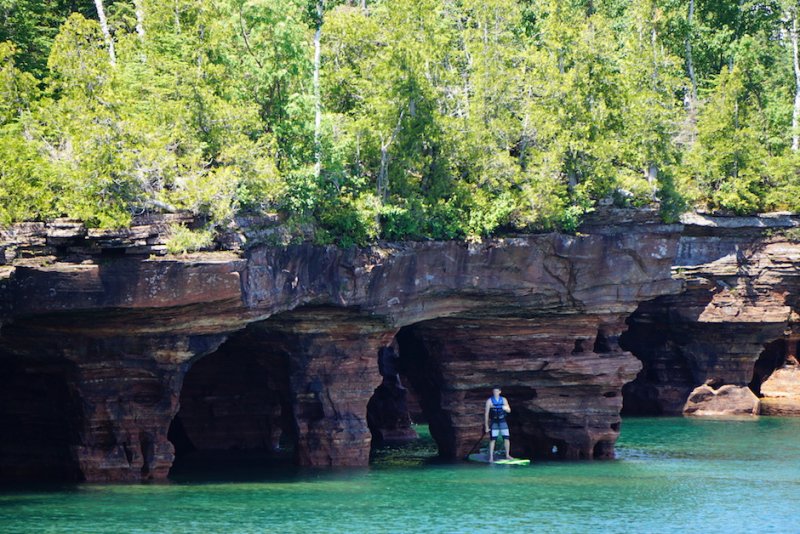 pic source: littlevoyageurs.com
#25. Hitachi Seaside Park, Ibaraki, Japan
A beautiful place, that resembles heaven, is covered with scenic landscapes, and a variety of flowers. Just two hours journey from Tokyo will leave you absolutely enchanted.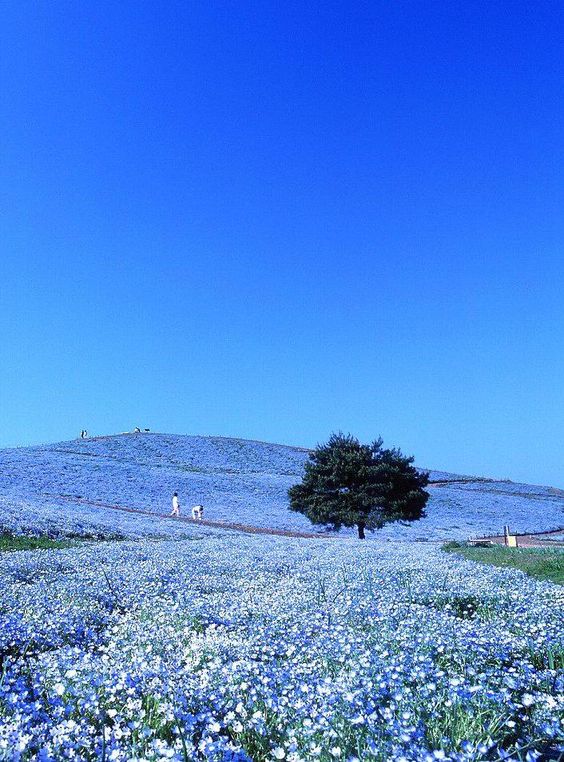 pic source: pinterest.com
Hence, this was my description of the 25 amazing unknown places in the world. Comment Below and let me know any other unknown place that you have been to and let's get talking. Hope you liked it. If you liked this post then please share it with your friends and family. Happy Reading! 🙂