Double sink vanities can make your bathroom become more functional, spacious and different. Using double sink vanity means two vanities are placed adjacent to one another and there is slight empty area between the placements of the sinks. The decision to install double sink vanity in a bathroom can be ideal for places where the number of users is high and the requirement for storage is good enough.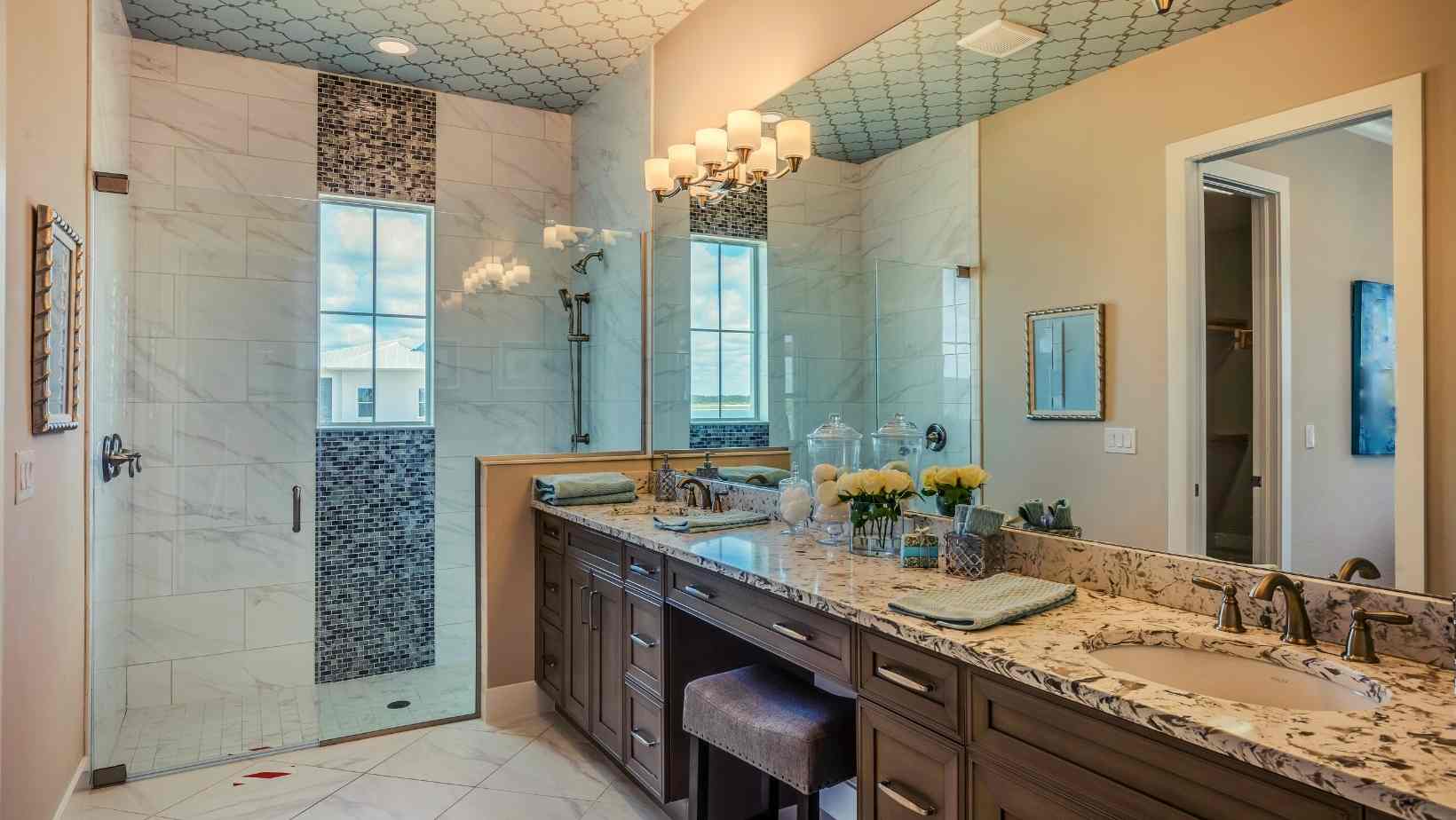 1. Shelved Vanity
There can be various reasons behind your requirement to install double vanity in the bathroom area. If you like having an easy access to stuff like bath towels, hand towels, perfumes and lot more, then a vanity with various sizes of shelves beneath the sink can be an ideal pick for your need!
2. Sectioned Vanity
There are some things that people like to flaunt in open shelves in their bathroom. While for all other personal belongings, rectangular drawers are a must-have. You can choose for a vanity design with several drawers to store multiple items intact!
3. Structured Vanity
Bathrooms can be one of the most stylish areas in a home. You can experiment with the variety of showers, taps, lights and lot more. The same is the case with double sink vanity. You don't need to make space to accommodate your belongings only. Try designing this area with abstract patterns having a mix of drawers and shelves in varied designs to be more creative!
Your bathroom should look as classy as any other area of the house. There is no other better way than playing with the decor to make it look more exciting and beautiful!