So, the Halloween season is here and as October 31st is approaching near, I'm sure your Halloween Party ideas are also gaining pace. Halloween Party is the most exciting and thrilling of all parties. Apart from the Halloween Costumes, and the spooky food, the next interesting and exciting party are the spooky cocktails.
Of course, any party is incomplete without cocktails, but what makes Halloween Cocktails special is the spookiness and mystical effect it has. It's not really scary, but it's definitely mystical and will make you think at least once, what are you actually drinking? Nevertheless, it's fun. If you're looking for some mystical cocktails ideas for the Halloween Party, then you're in for a treat today. Here is the best repertoire of spooky cocktails which shall automatically make your party an unforgettable experience. So, check it out!
Spooky Cocktails to Serve at your Halloween Party
#1. Dark and Stormy Death Punch
A delightful cocktail, I'm sure you must have sipped this drink many times earlier as well. But to make this drink Halloween ready you introduce round ice cubes which are flavored with Lychee syrup and then stuff it in with brandied cherries. Now just let these eyeballs float in the drink. It'll stirrup any guest, automatically!
Get the recipe at lizbethscordoforyahoo.tumblr.com
#2. Barm Brack
Barm Brack is a traditional Halloween Bread that is baked with an object inside of it like a coin or a ring, mostly to predict the future and stuff! However, you can prepare this drink which is its namesake and is a creamy version of the bread.

Get the recipe at savingdessert.com
#3. Pomegranate and Tequila Cocktail
Make your big bowl of blood, for your guest to keep refreshed and keep up with the party spirit. An easy-to-blend cocktail, made of Pomegranate and Tequila, this cocktail, turns absolutely blood red in color when completed. And, when it's Halloween, isn't blood the drink that should ideally be served!
Get the recipe at wickedspatula.com
#4. Mother's Ruin Punch
A popular recipe and absolutely easy to blend is perfect for your Halloween Party. All you need is Vermouth, Champagne, and citrus. Do try this for your Halloween Party.
Get the recipe at tippledpink.com
#5. Dark 'n Stormy
Invented around 100 years ago, by Bermuda's Royal Navy Officer's Club, this drink is made by mixing ginger beer along with rum. They had popularly described the color of this as  - " The color of a cloud-only a fool or dead man would sail under."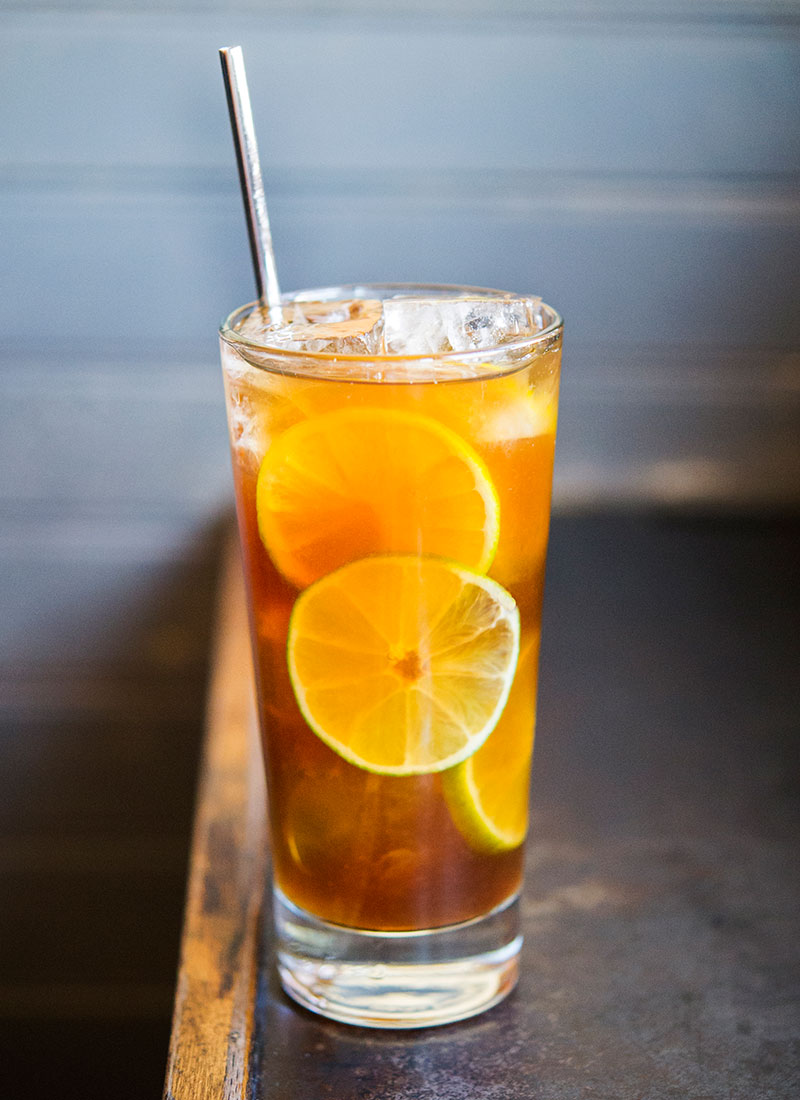 Get the recipe at punchdrink.com
#6. Blood and Sand
An easy-to-blend cocktail, Blood, and Sand is a name that's perfect for Halloween Party. Its fruity and punchy taste is sure to leave your guests relaxed.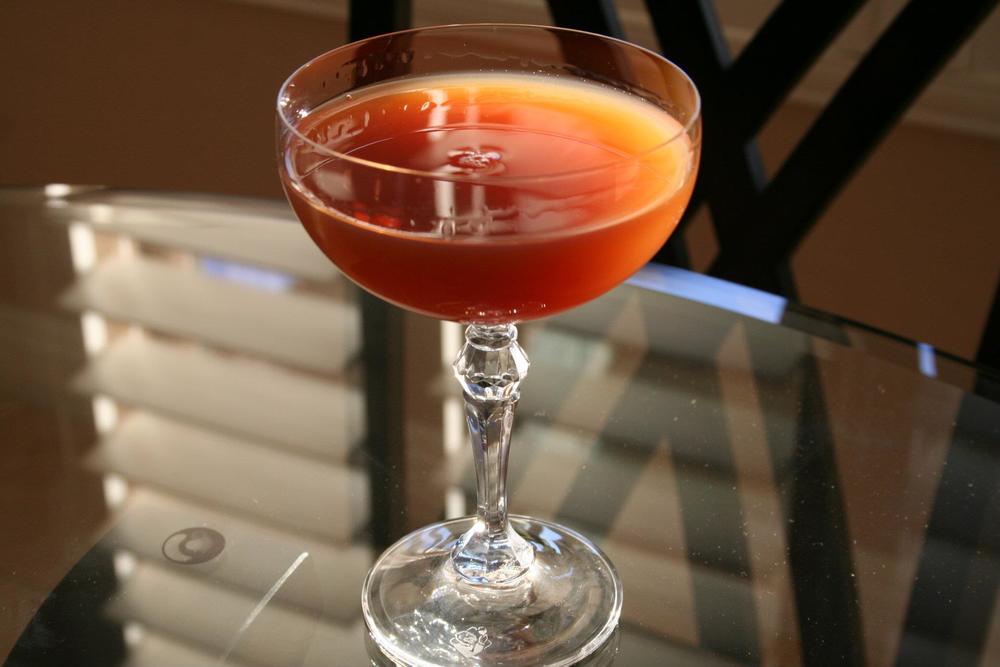 Get the recipe at writeonrubee.com
#7. Kill Devil Punch
You can keep the old-style Punchbowl and fill it with Raspberry ice. Imagine the fun when these ice cubes are going to melt and the cute little raspberries are going to get released! Dramatic isn't it. It's the drama that keeps the fun alive. Check out the recipe below.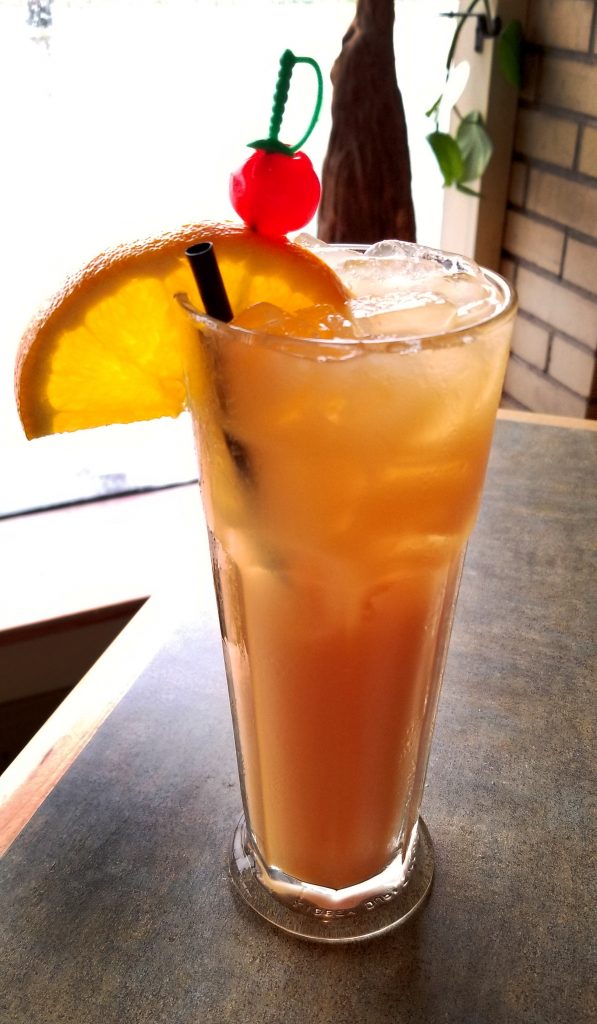 Get more details at visitelizabethcity.com
#8. Blood Peach Bellini
The bright and vivid blood-red cocktail is just perfect for the Halloween Party. A combination of Campari, Grenadine, and White peach puree gives the delicious color to this drink.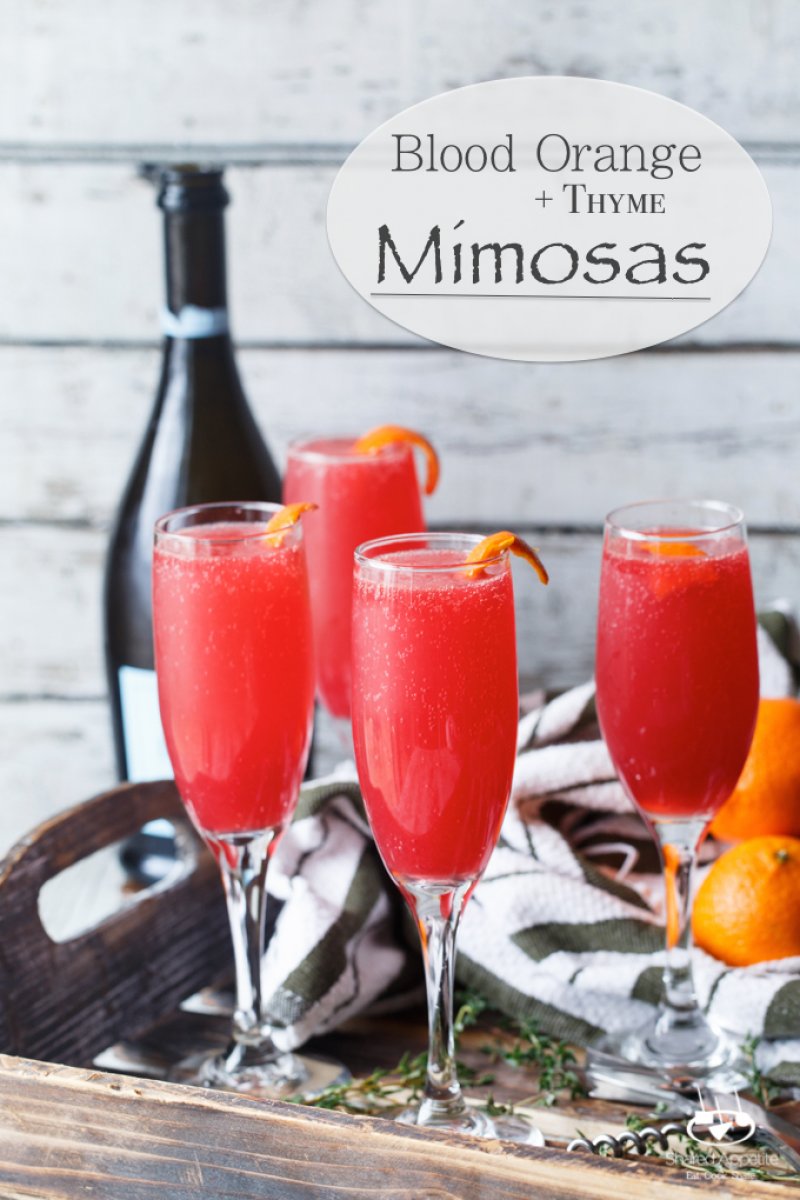 Get the recipe at sharedappetite.com
#9. Philadelphia Fish House Punch
Easy to blend and quick to finish. You can make the Philadelphia Fish House Punch well in advance and use it for Halloween Party.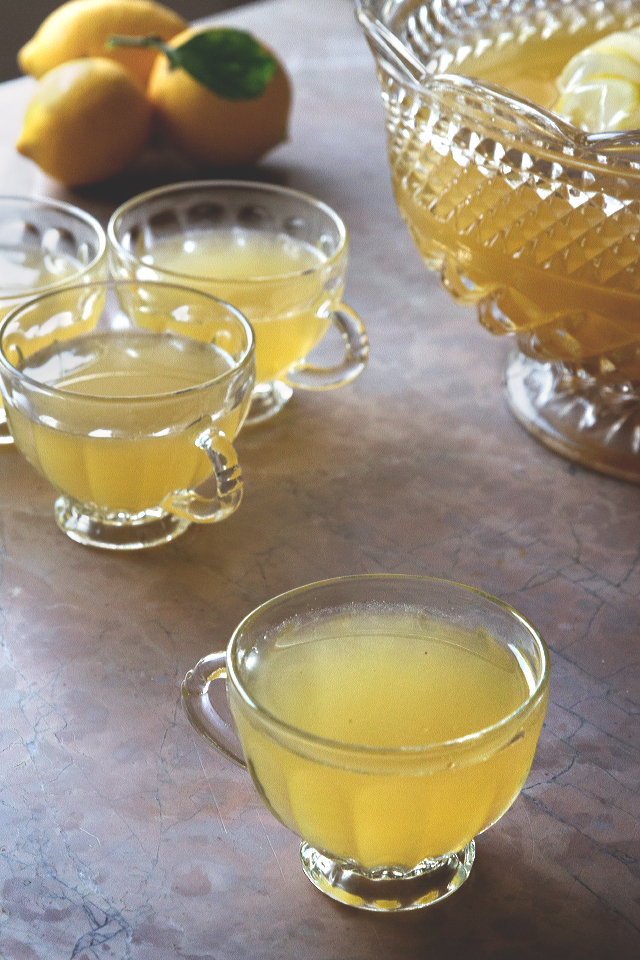 Get the recipe at honestlyyum.com
#10. Wonderlust
Midnight Blue-colored drink is what every guest looks forward to when it's Halloween. Made with some rare ingredients, this drink is sure to surprise your guests.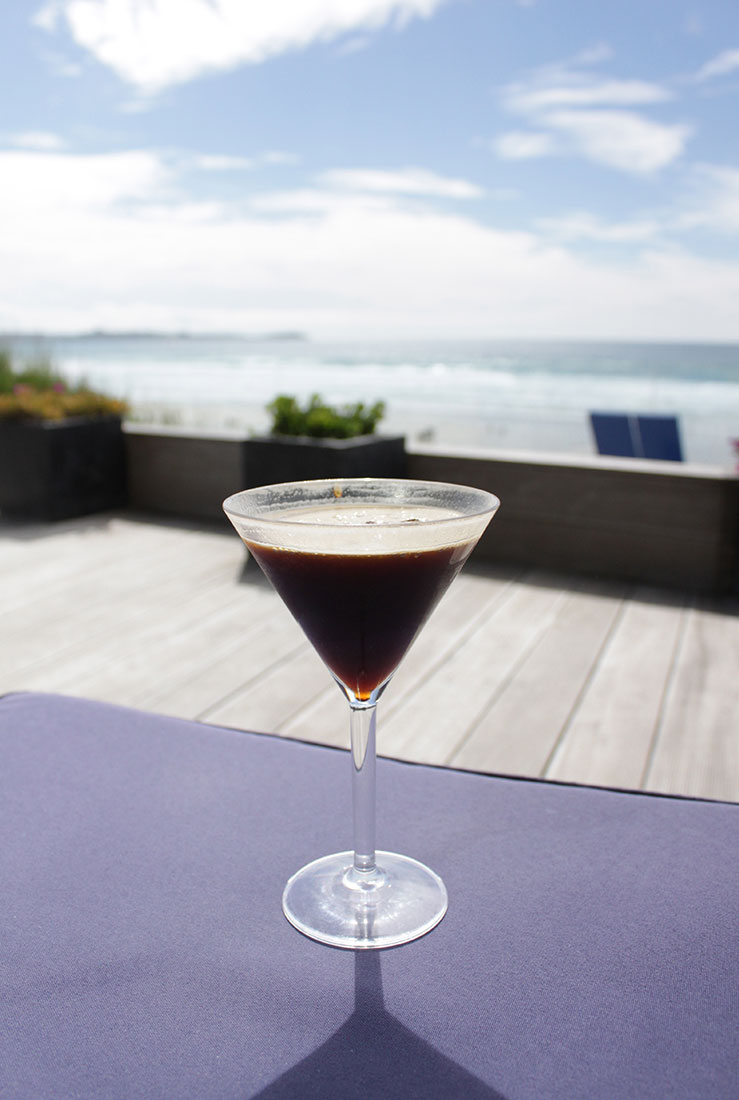 Get more details at watergatebay.co.uk
#11. The Hirshfield
A popular and light-hearted drink, perfect for a Halloween party, the Hirshfield is actually home to Leo Hirshfield, who is also the creator of the popular Halloween Candy - Tootsie Rolls.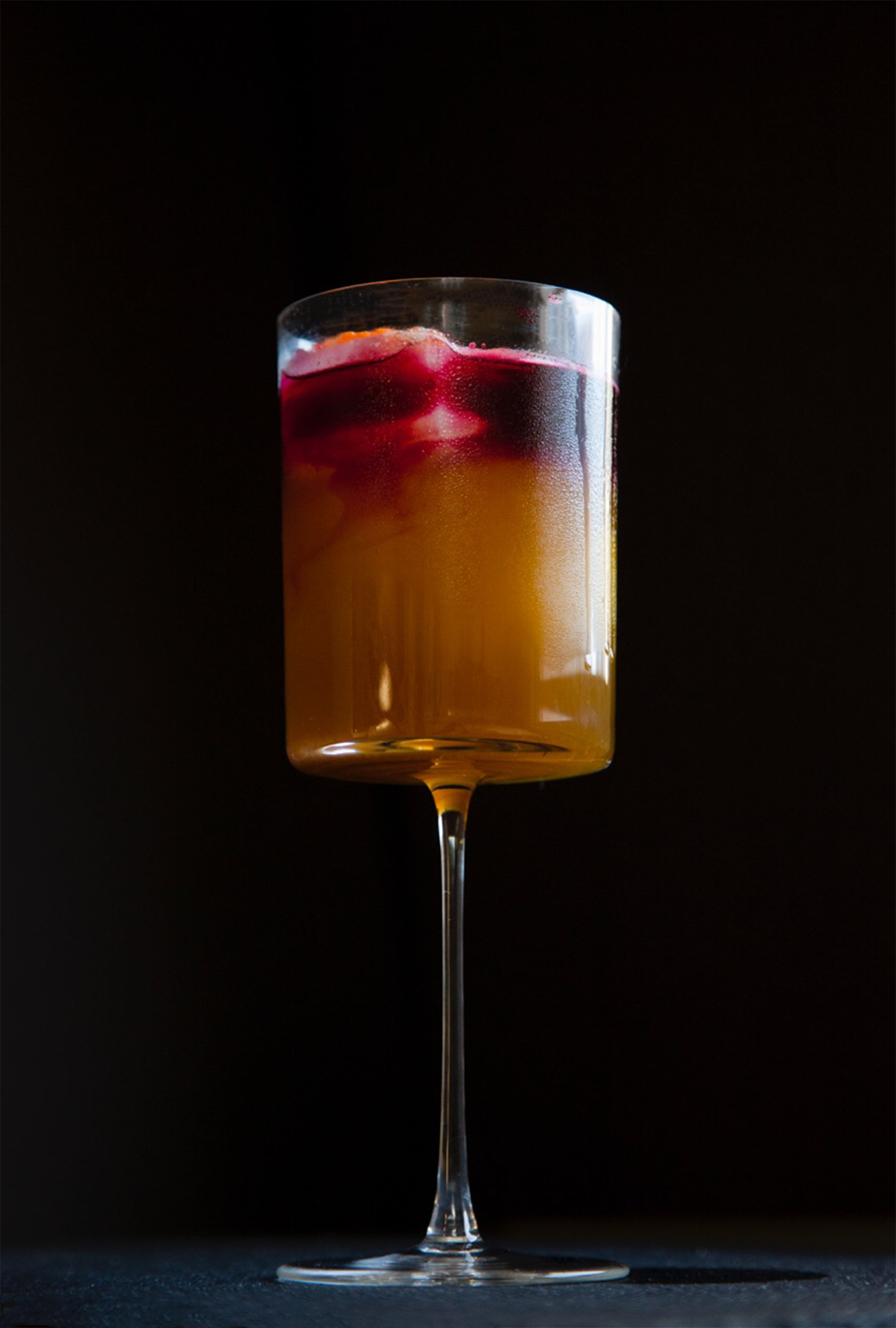 Get more details at lalovingcup.com
#12. Rocking Orange
A popular festival cocktail, Rocking Orange is a combination of orange, lemon, and mandarin orange, along with some orange syrup and Orange peel. Halloween is all about the pop of colors and this drink is a typical example of that.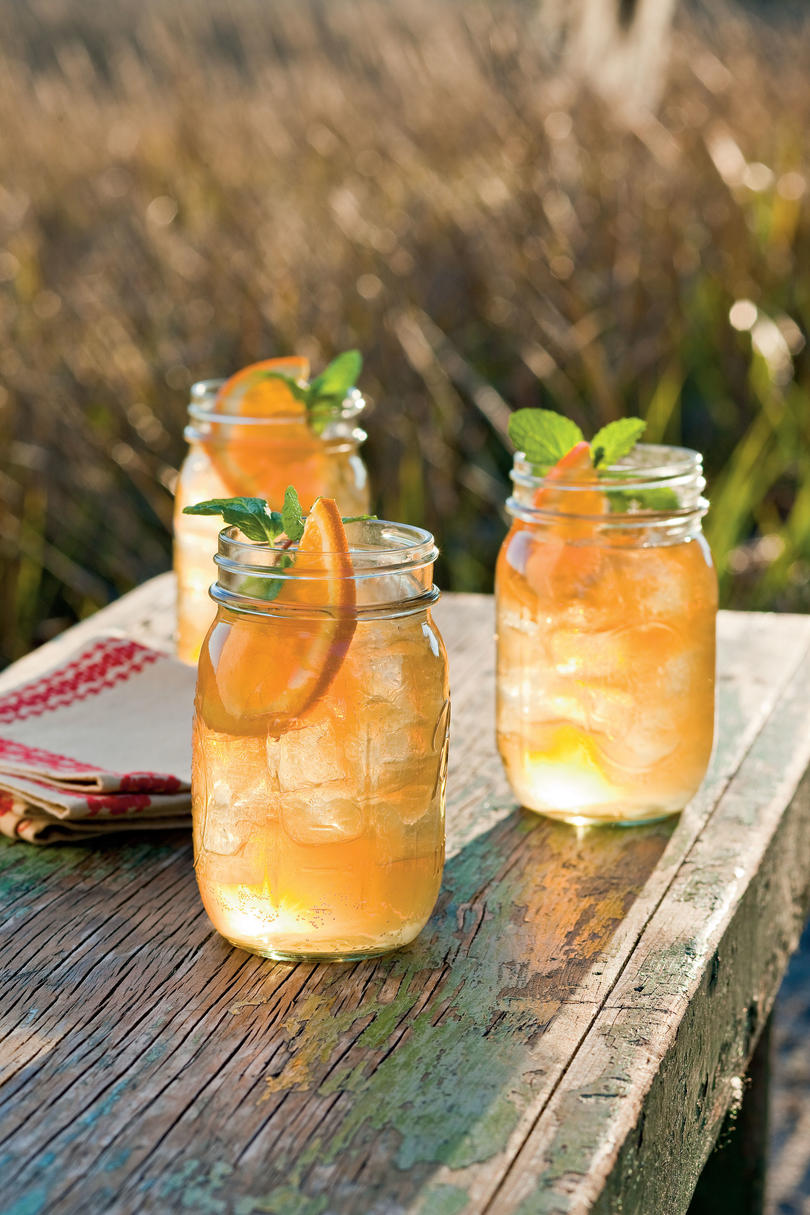 Get the recipe at myrecipes.com
#13. Trailer Park Smash
An easy-to-make Rye and Beer punch with Caraway Syrup, Trailer Park Smash is easy to blend. Guest love drinks with beer and this punchy drink are sure to keep the fun in the night alive.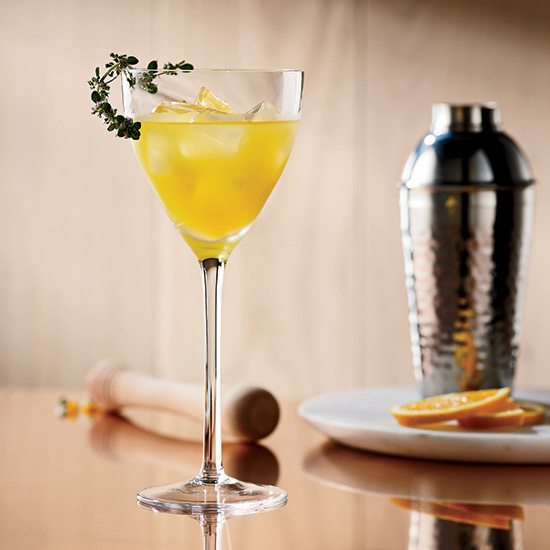 Get more details at foodandwine.com
#14. Cranberry Spiced Cocktails
Halloween season is popular for bloody drinks and this easy-to-make cocktail is also blood-red in color. Cranberry spiced cocktail is a combination of cranberries in Cider and Aperol.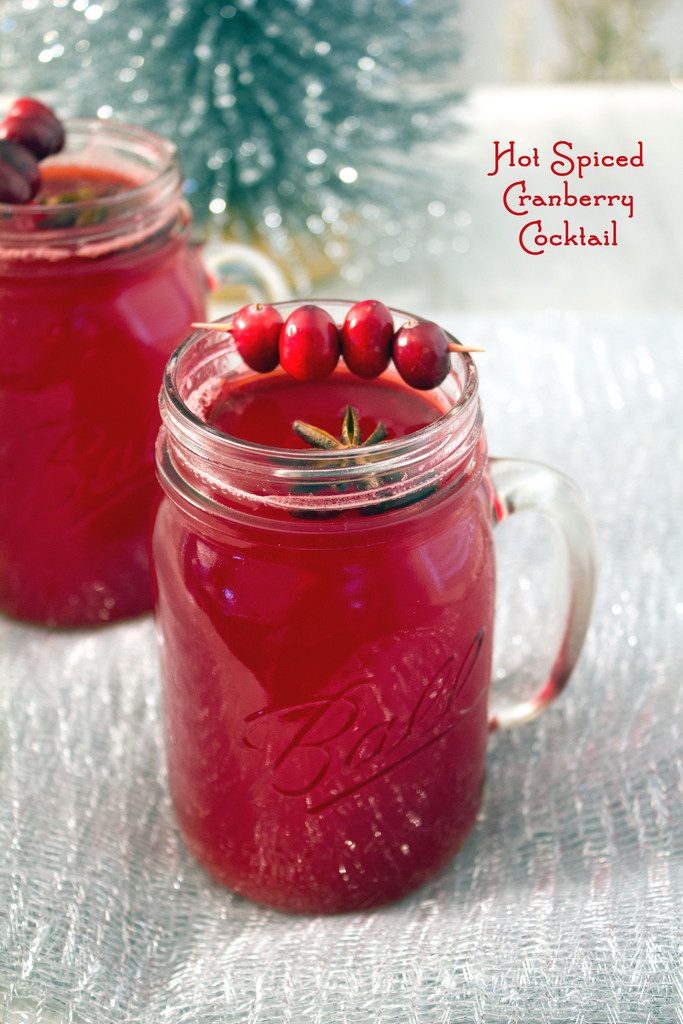 Get the recipe at wearenotmartha.com
#15. Indian Summer Cup
Easy to prepare and can be made well in advance, so that there are no dearth of drinks during the party, Indian Summer Cup is a combination of Q Tonic, Agave Nectar, and Cane Sugar.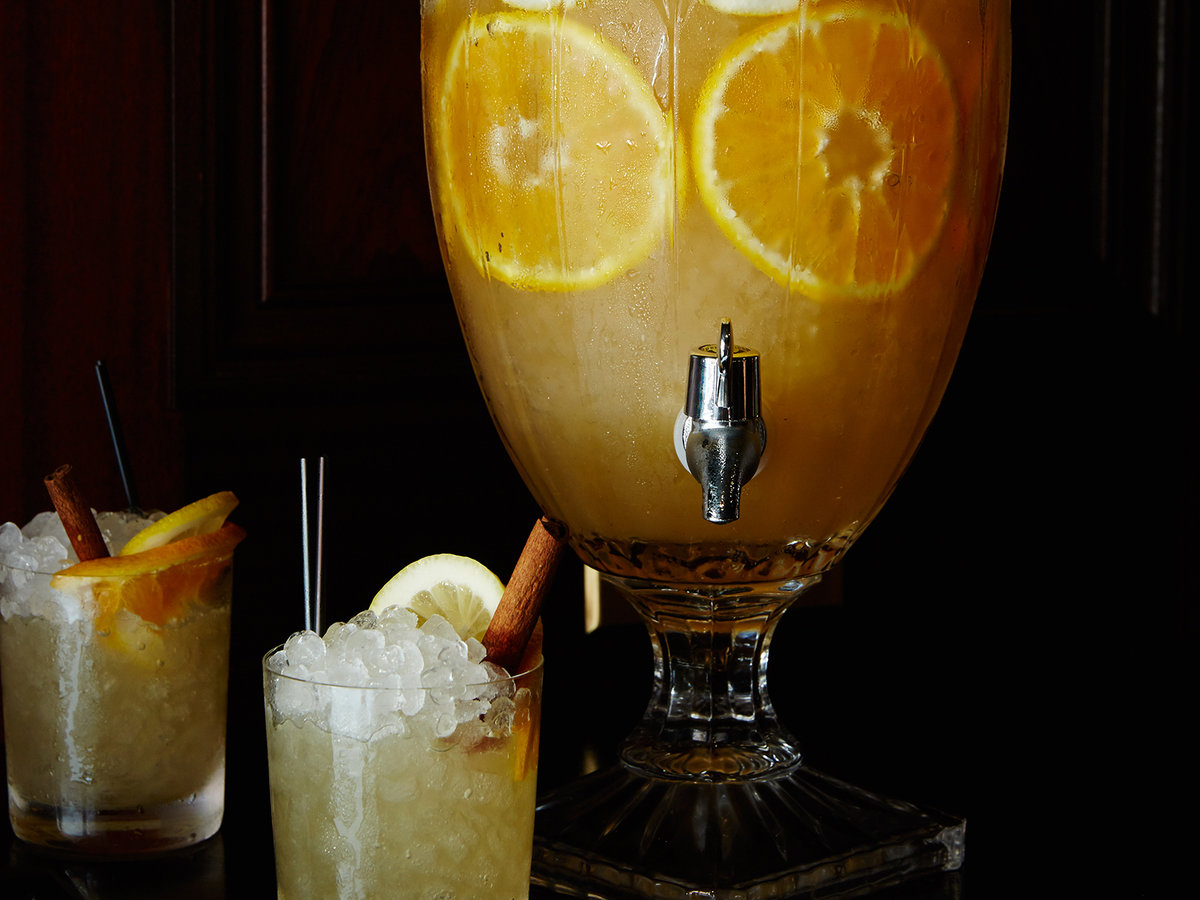 Get more details at foodandwine.com
#16. Kimchi Bloody Mary
A wonderful and refreshing Halloween Drink, Kimchi Bloody Mary is made by pureeing Kimchi with Siracha Chile Sauce. This can be perfect to start the party with.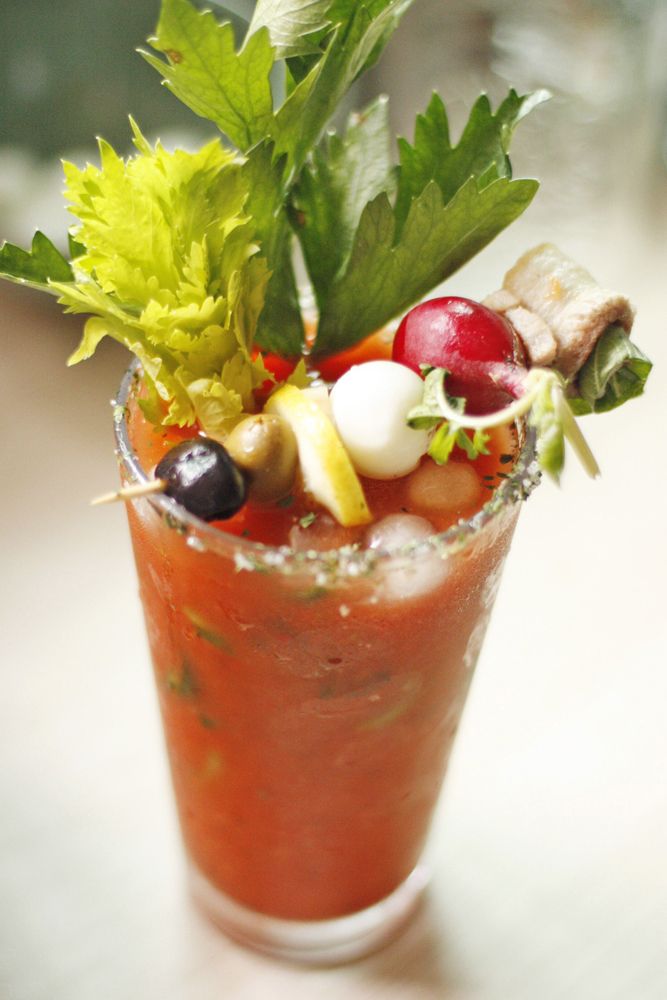 Get more details at pinterest.com
#17. Grilled Citrus and Grape Sangria
A  brilliant twist to the popular Sangria. In this drink, Sangria is flavored with grilled oranges, lemons, and grapes. Perfect for your Halloween Bash, you can make this drink well in advance and serve it on your party night.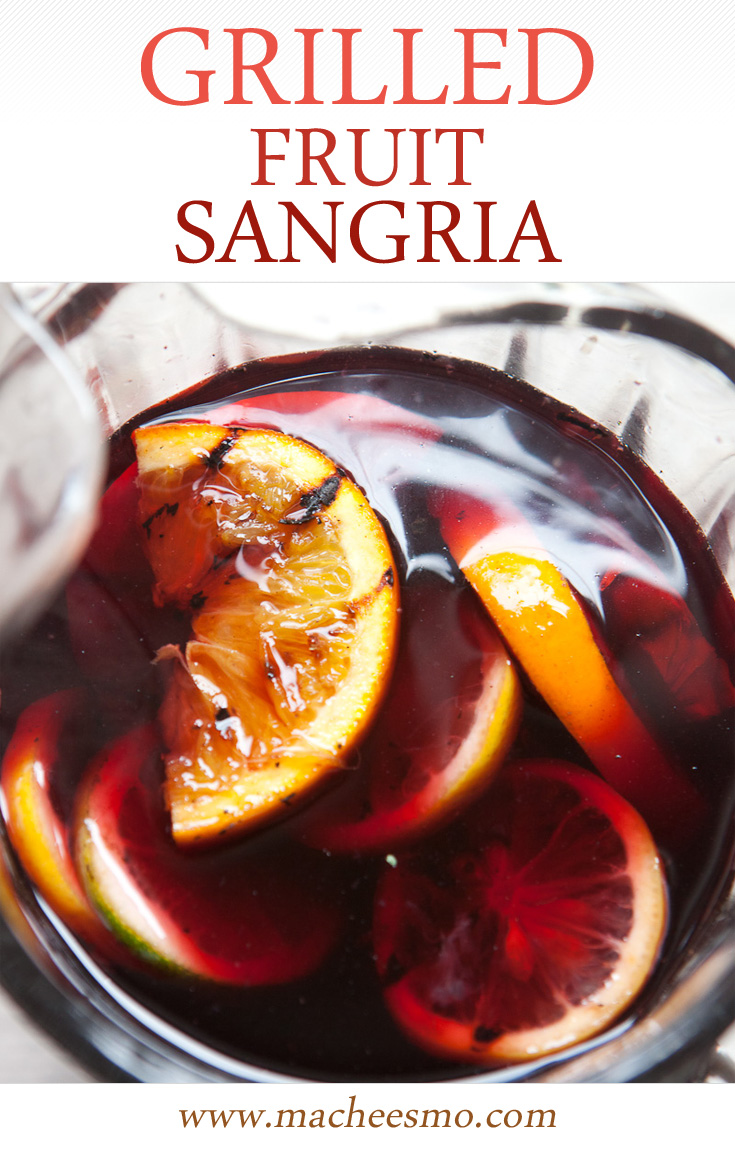 Get more details at macheesmo.com
#18. In Cold Blood
An easy-to-blend drink, which is popular for its balanced flavors. Perfect for October 31st when all you want is something to blow your mind out of surprise and astonishment!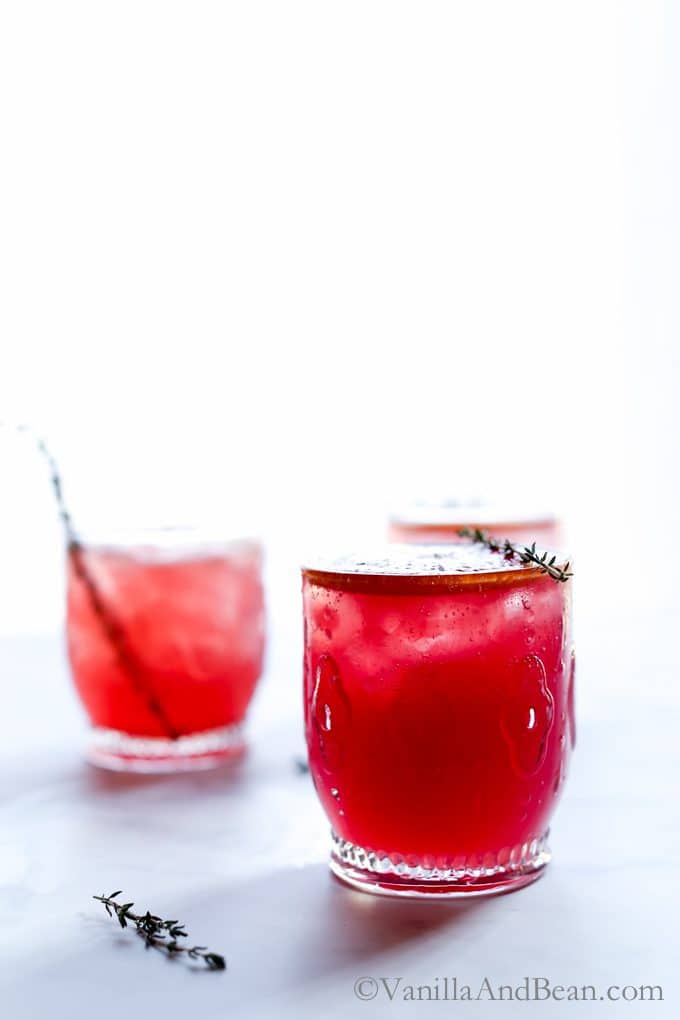 Get more details at vanillaandbean.com
#19. Pirate Mary
A popular name and even popular drink it's going to be if you serve it this year. Blended with coconut water, fresh Pineapple juice, and yellow tomatoes along with rum, this drink is a perfect blend for your Halloween Bash.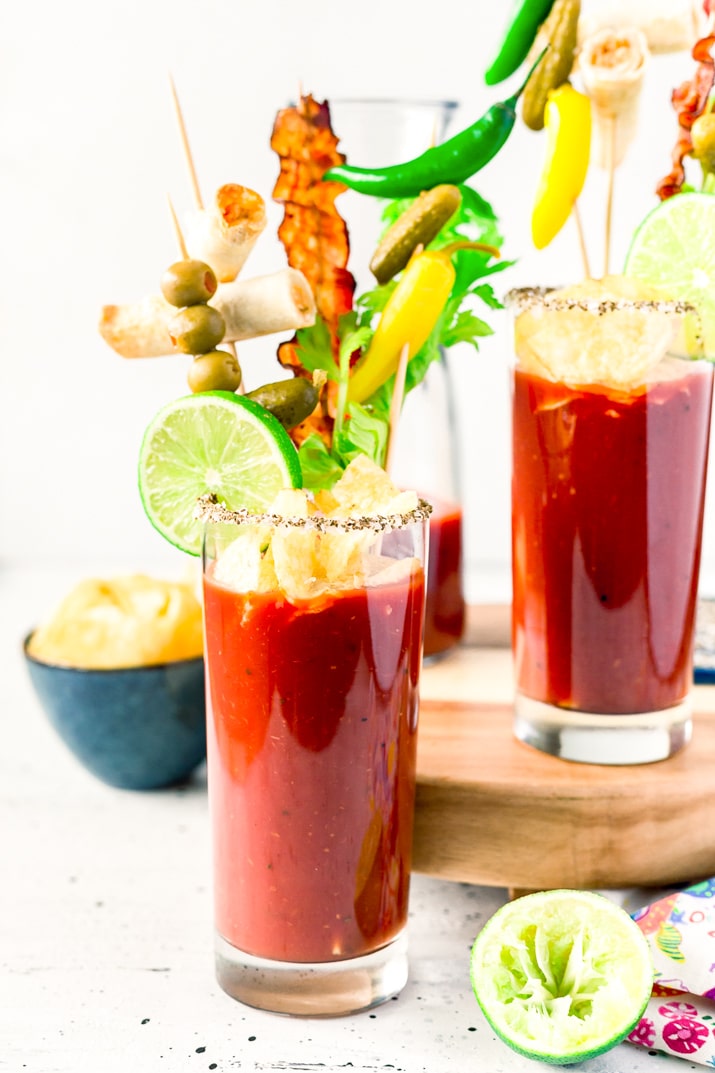 Get more details at sugarandsoul.co
#20. Coconut Sparkling Wine Spritzer
A refreshing bloody cocktail drink! Coconut flavored grenadine cocktail is another one of those bloody cocktails popular every Halloween parties.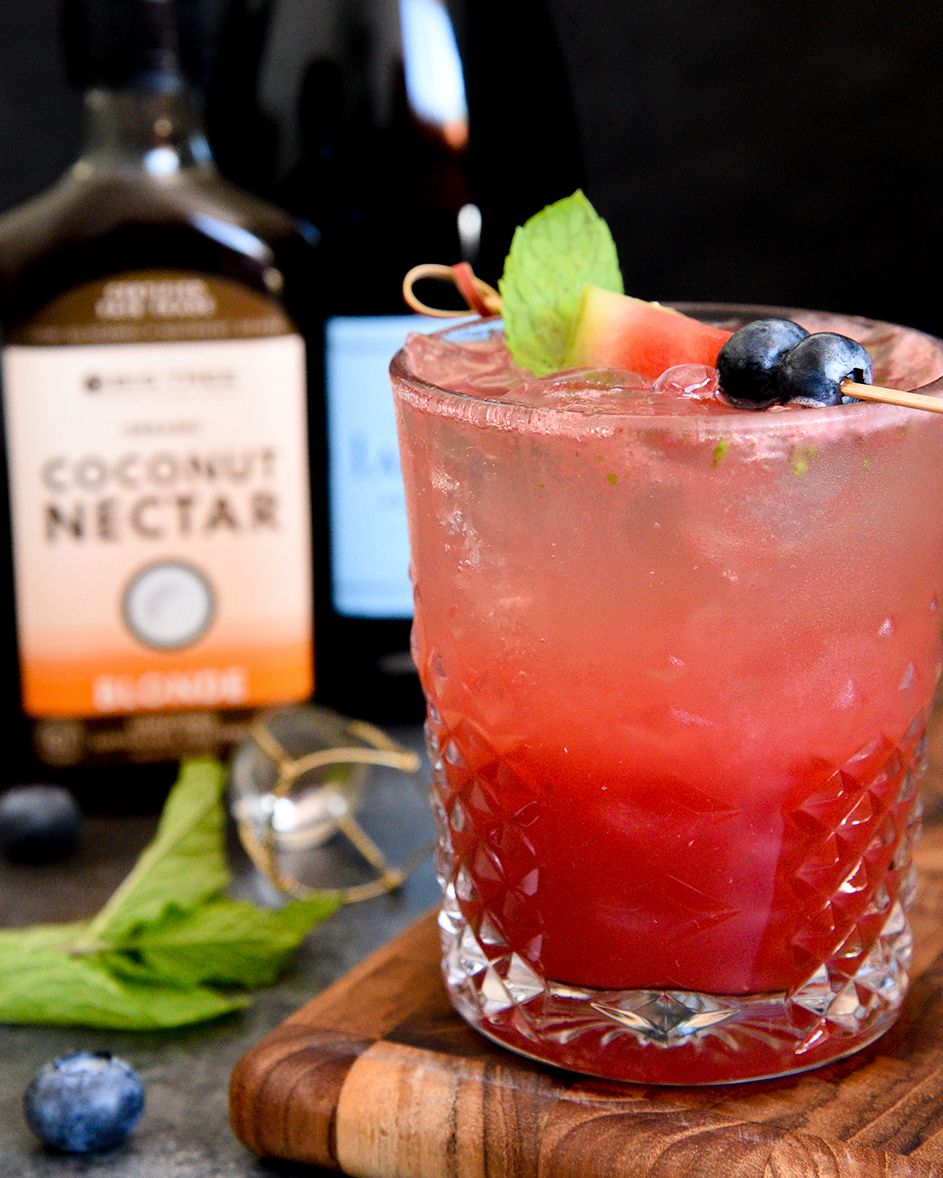 Get more details at pinterest.com
#21. Pomme Pomme Squad
A crazy take on apple Pie this refreshing and sweet drink will leave you craving for more. Perfect for Halloween bash with season produce, this drink is going to be a hit for your party.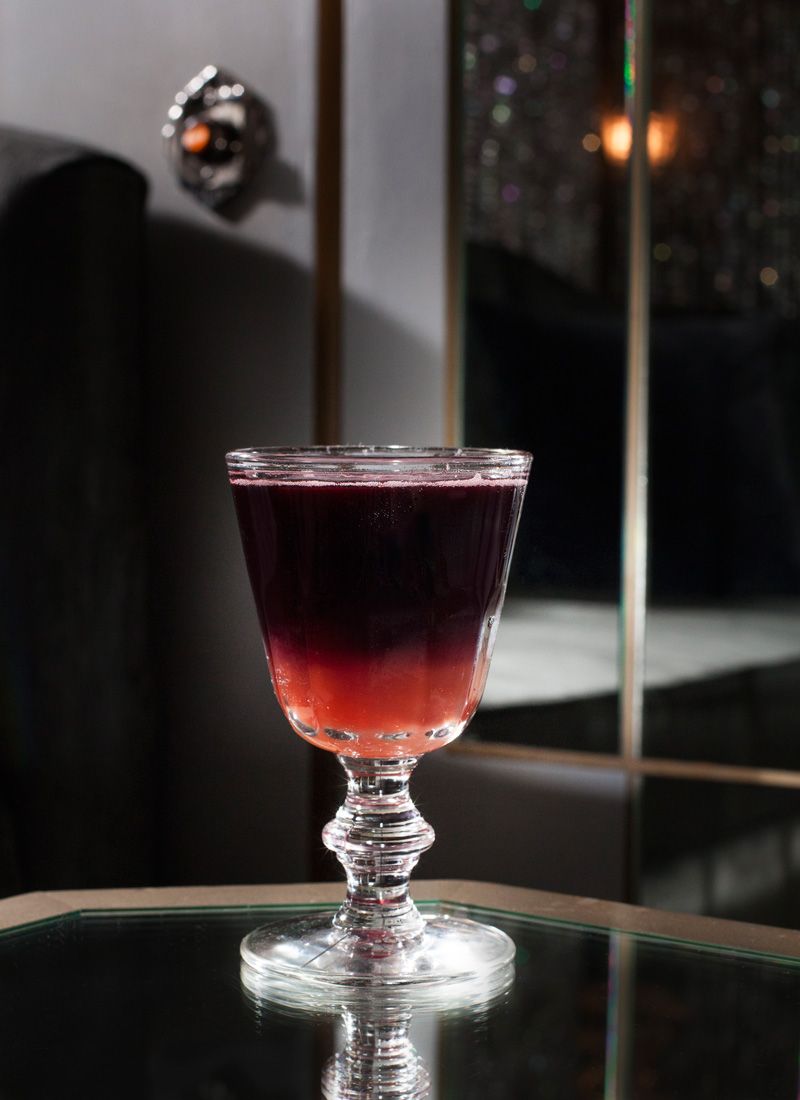 Get more details at pinterest.com
#22. Shark Eye
Flavored with bourbon and rye, Shark Eye can be served as the scariest drink! You can serve it in a shark mug and make it look dramatic as you please!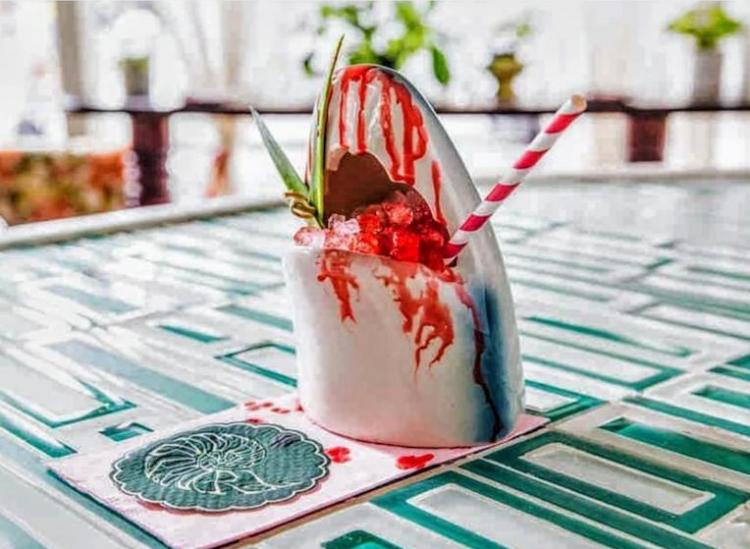 Get more details at swirled.com
#23. Spiced Pumpkin Lassi
When it's Halloween, you cannot ignore pumpkins. This isn't really a scary drink but it's worth the taste. A thick drink, inspired from the popular Indian drink, Lassi.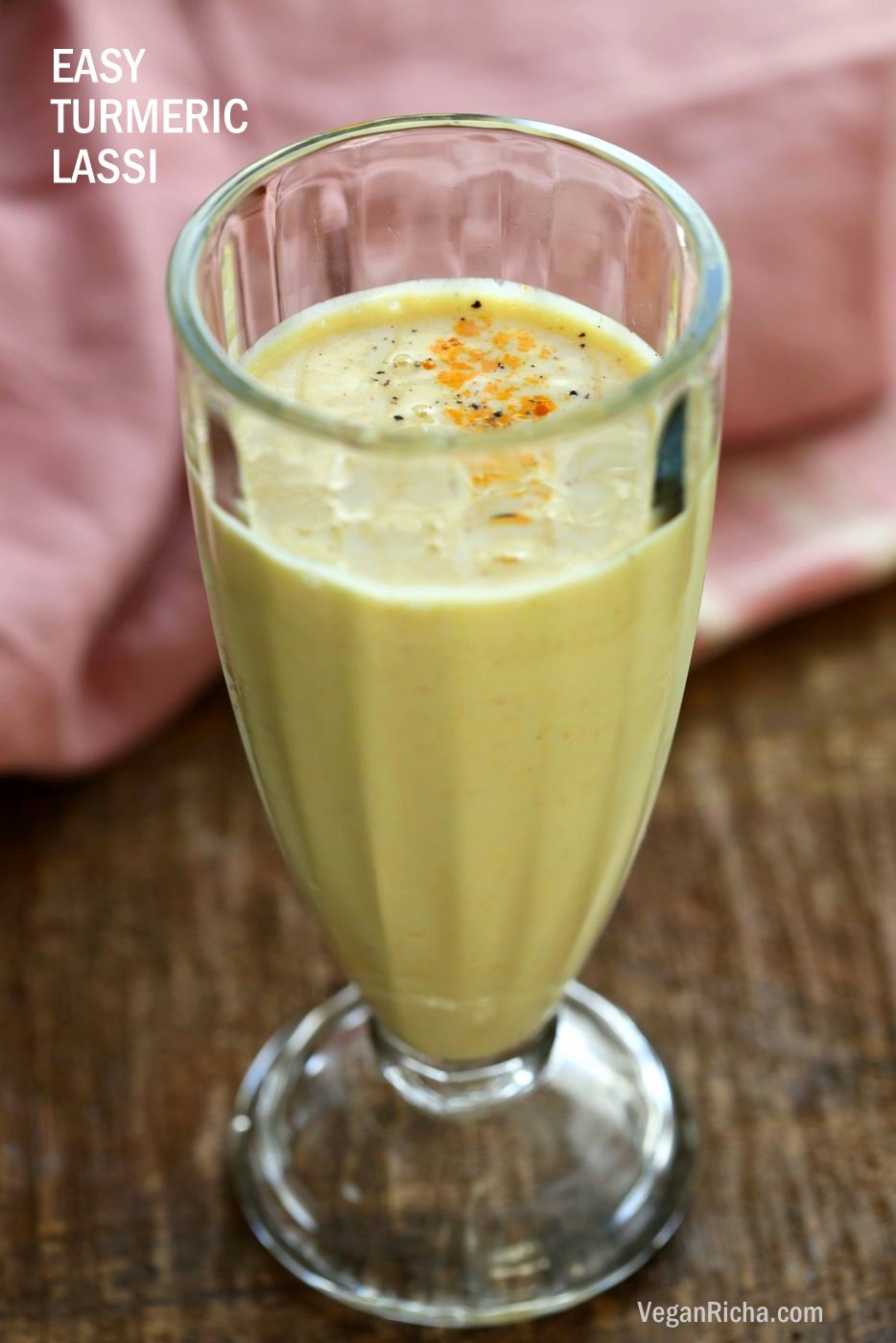 Get more details at veganricha.com
#24. Matcha Highball
A wonderful combination of Matcha(green tea powder) along with Japanese Whiskey, this green punchy drink looks very appealing. When it's Halloween, colorful drinks are the most popular, and this drink with its greenish hue is sure to surprise you a lot.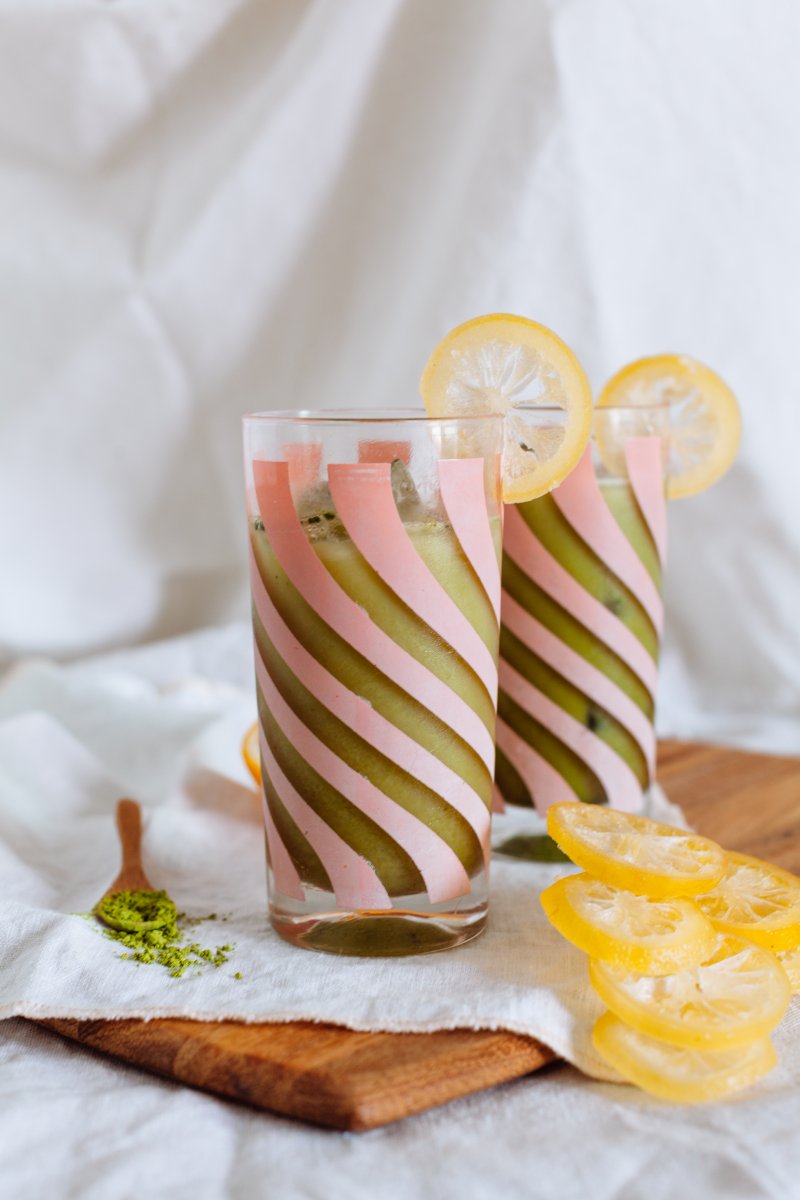 Get more details at bygabriella.co
#25. Mulled Red Wine with Muscovado Sugar
Just the kind of sweetened drink which everyone looks forward to in any Halloween Bash, Mulled Wine which is spiced up with fennel seeds, and cinnamon is a favourite of most at every Halloween Part.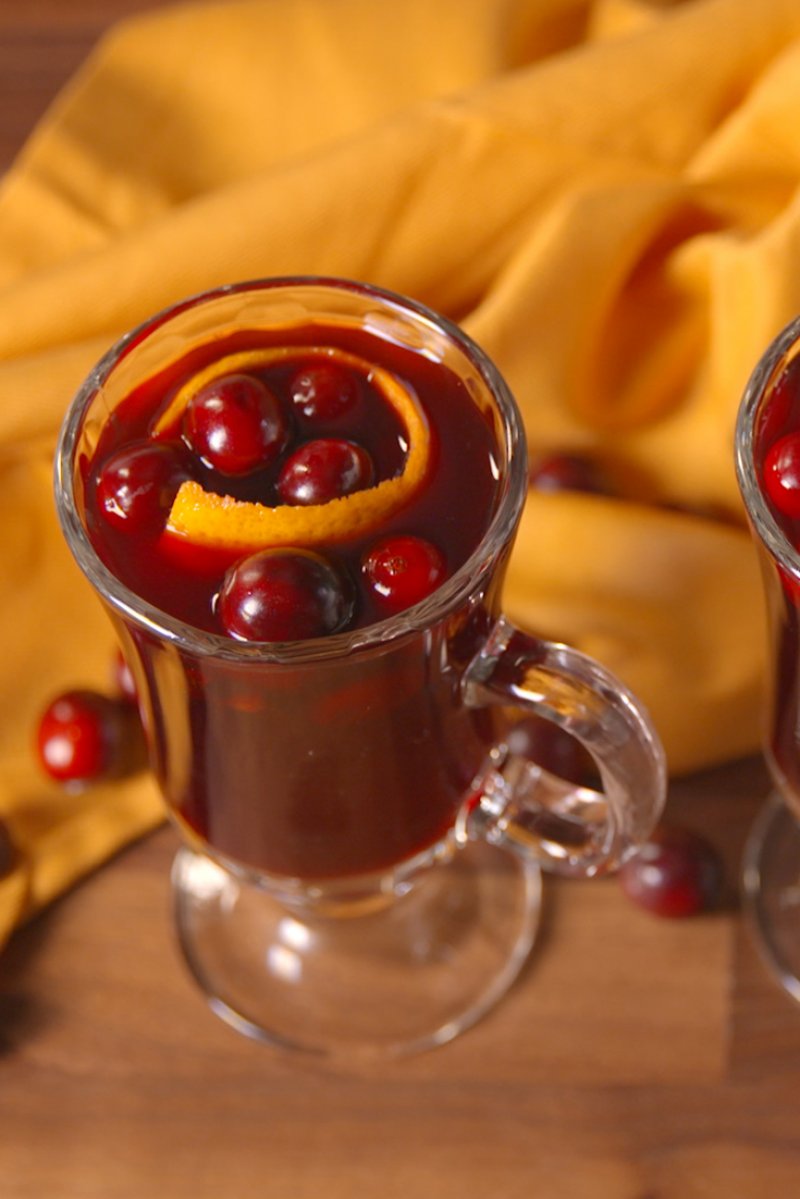 Get more details at thenexttycoon.biz
So, this was lit with the 25 spooky cocktails you can serve to make your Halloween Bash a special one. If you liked this then please share it.
Happy Halloween!