October 31st is an ideal day to destroy your diet and keep thoughts about your calorie count at bay. After all, what is Halloween without the delicious candies? We all have favourite candies. However, what makes Halloween special, is the spookiness, the thrilling ambiance around, and the sudden racing of heart when someone tricks you with a scary costume. And on top of that, the most fun part is the Halloween Party. Halloween Parties are the spooky food, the spooky Halloween desserts, and the uncanny and surprising Halloween Cocktails.
When it's Halloween, apart from the popular Pumpkin flavoured desserts, there is a lot you can try! If you are planning for any spooky desserts this season, then you can try one or many from this repertoire of spooky Halloween Desserts. Make your party the place of trill and excitement with some drooling desserts, that nobody can resist, even if they look petrifying!
Spooky Halloween Desserts You Must Try
#1. Dracula Dentures
Dracula Dentures is a popular Halloween snack. I'm sure you're scared of these Dentures. But don't worry they are just your adorable marshmallows!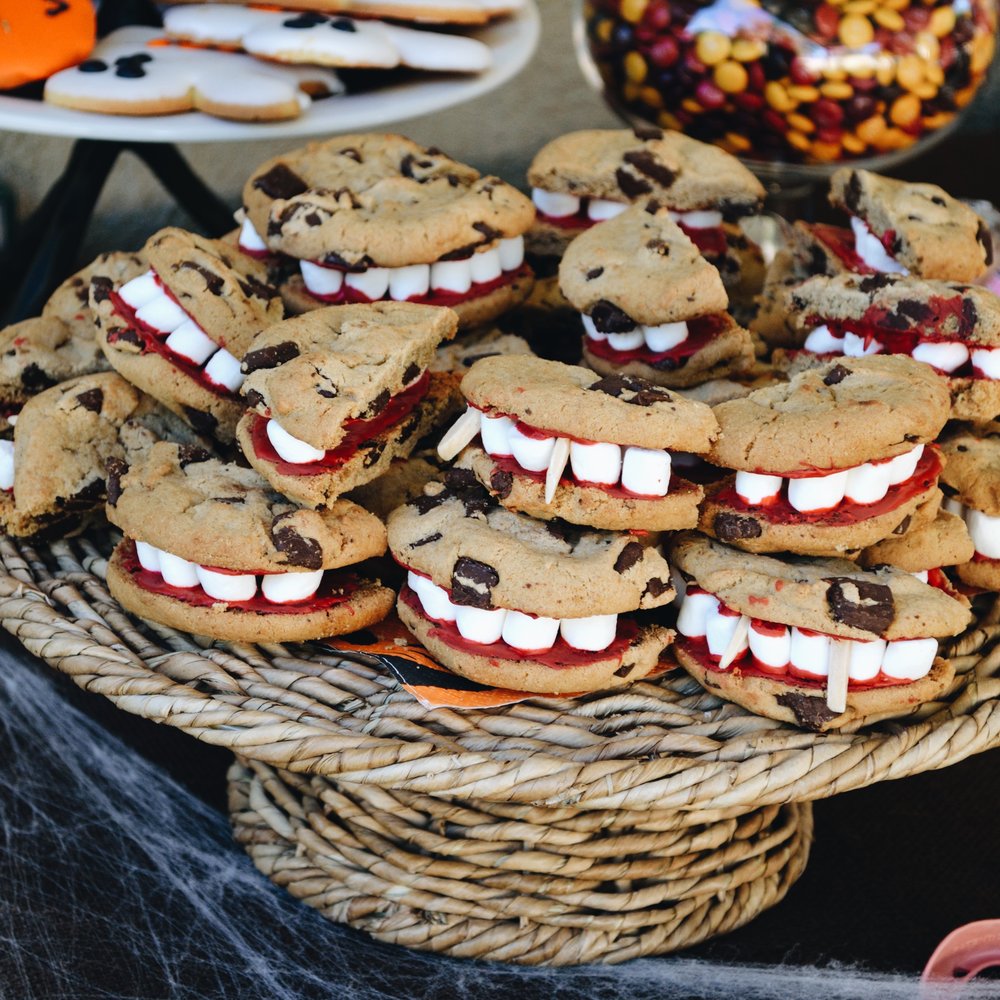 Get the recipe at houseofmarkla.com
#2. Ghost S'mores Dip
Ghost S'mores Dip is easy to make dessert. You can also get help from your kids to make this easy-peasy dessert for Halloween Party.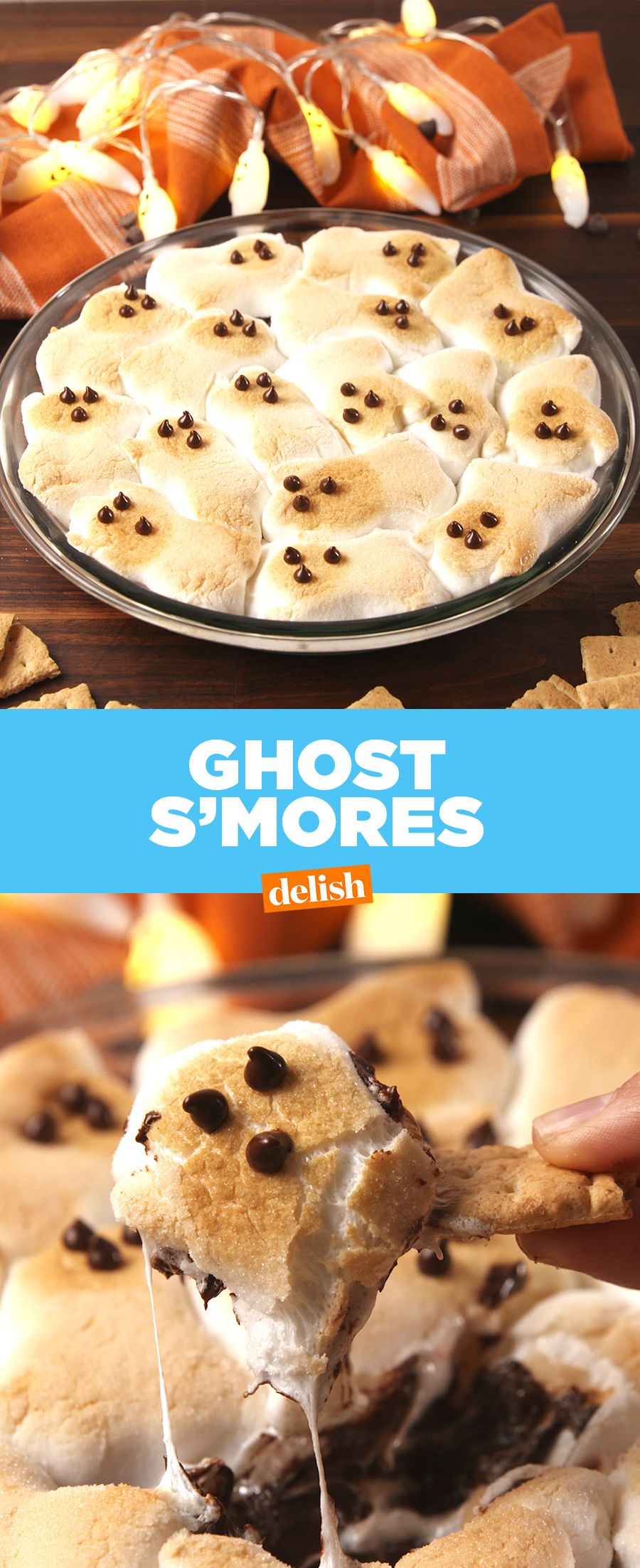 Get more details at pinterest.com
#3. Spiderweb Cake
Although this chocolate cake looks absolutely creepy, nevertheless, can anyone ever say no to chocolate, even if it looks scary? Try this Halloween Special Chocolate Cake with Spiderweb dressing on top.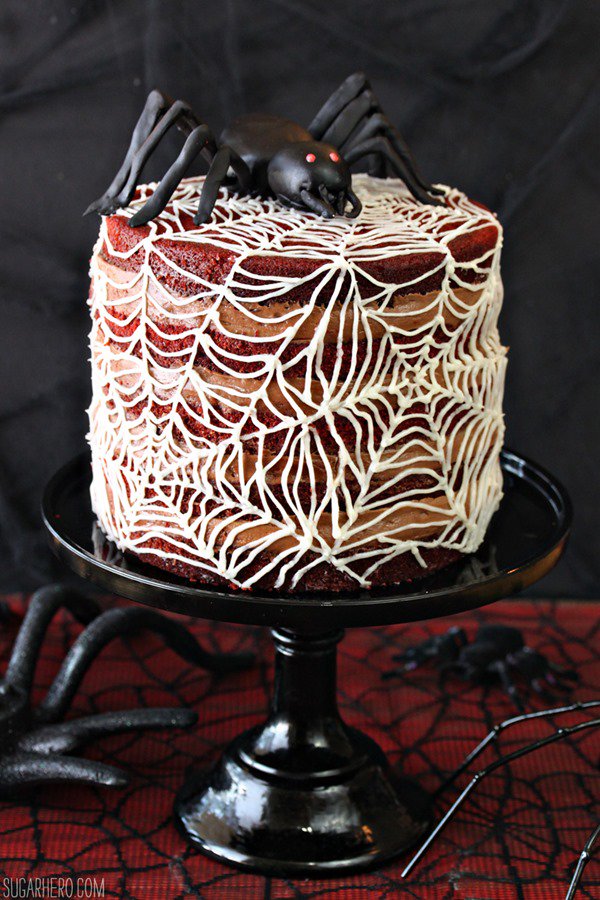 Get the recipe at sugarhero.com
#4. Reese's Bats
An absolutely adorable dish, even if it looks scary at first. Reese's Bats are so easy that you can make a batch in half an hour.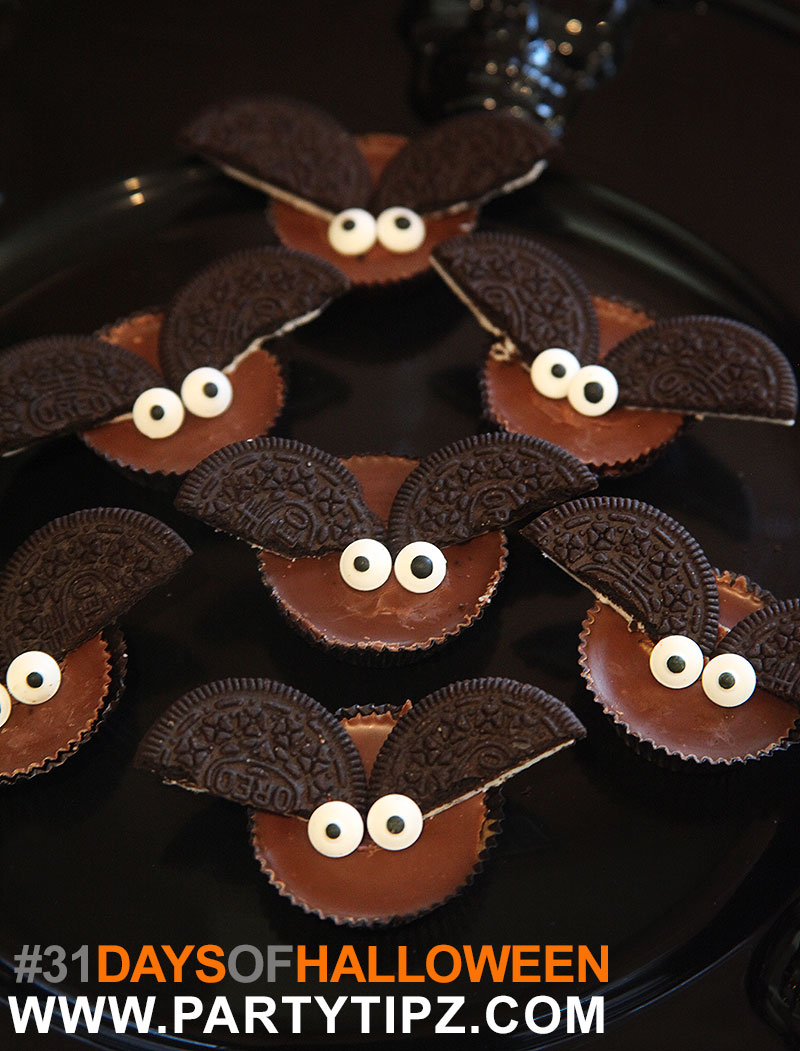 Get more details at partytipz.com
#5. Dead Velvet Cake
The perfect alternative to the favourite Red Velvet Cake is this everyone's favourite, Halloween special - Dead Velvet Cake. Terrify your guests with this bloody cake, this season.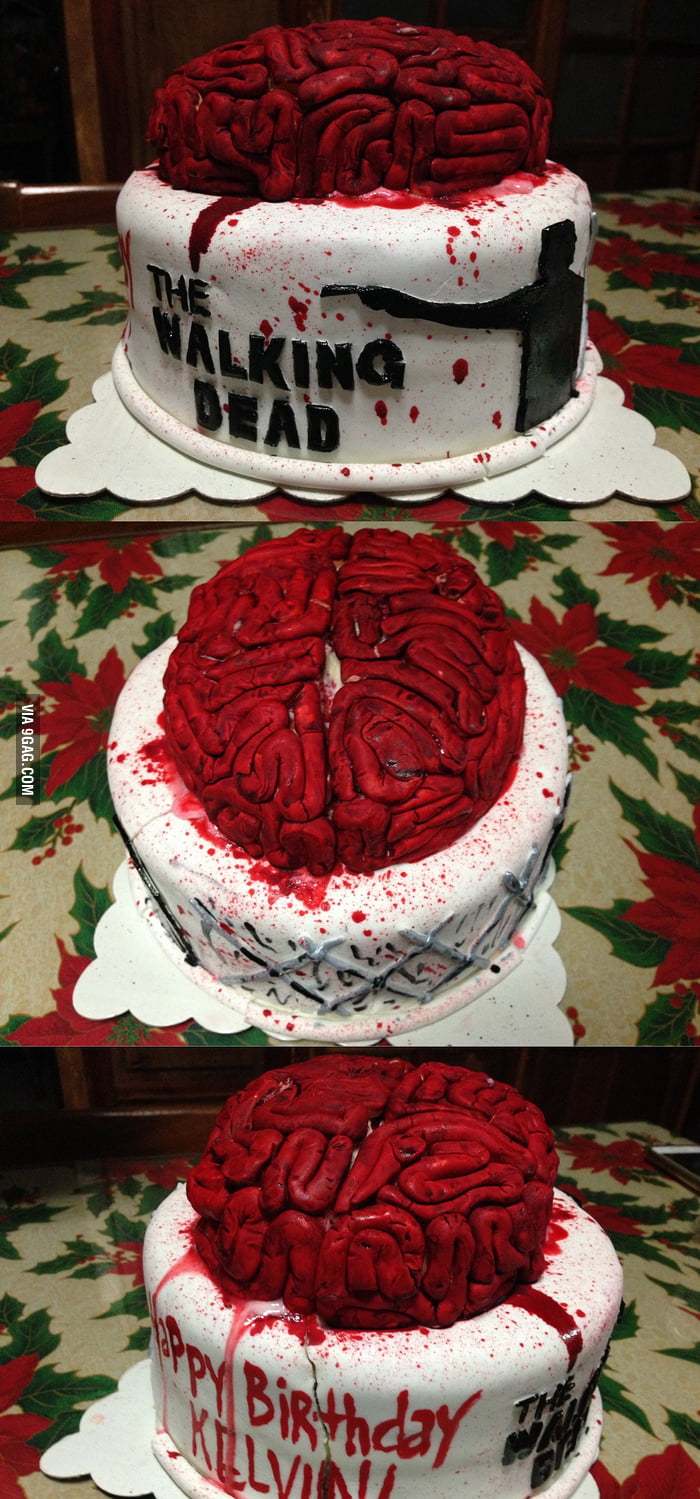 pic source: 9gag.com
#6. Jack Skellington Oreo Pops
Oreo Pops are easy to make dessert and everybody loves it. It tastes delicious. To make your all-time favourite Oreo Pop, Halloween ready, try the Jack Skellington Oreo Pops!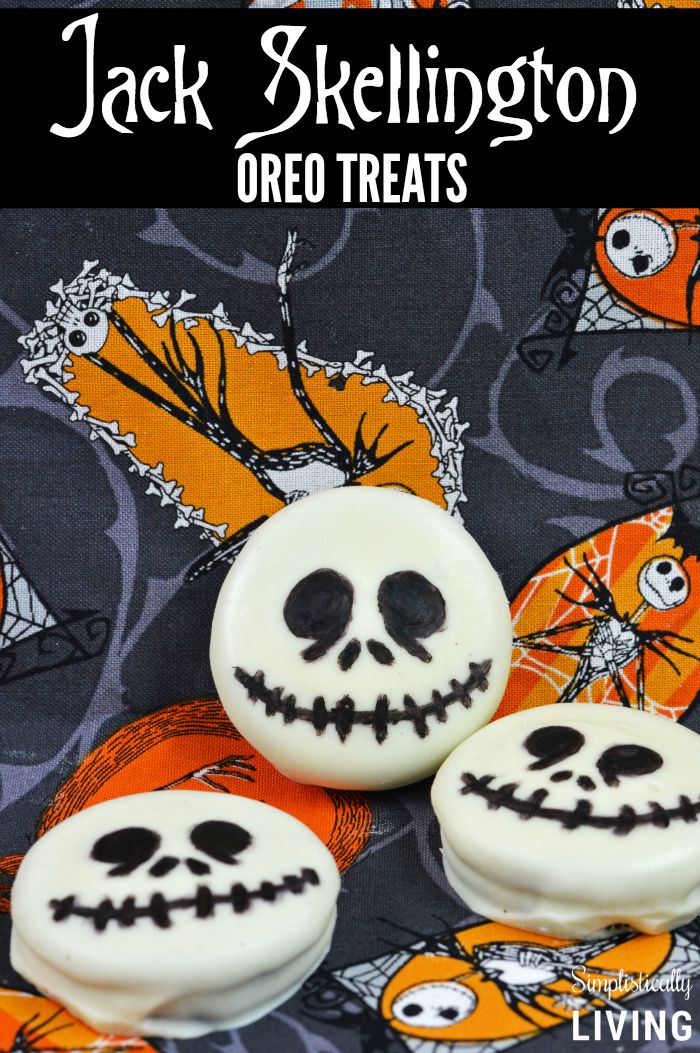 Get more details at simplisticallyliving.com
#7. Ouija Board Cake
Ouija Board Cake is perfect when you are thinking about Halloween Desserts. It's very easy to make and can be completed in a jiffy.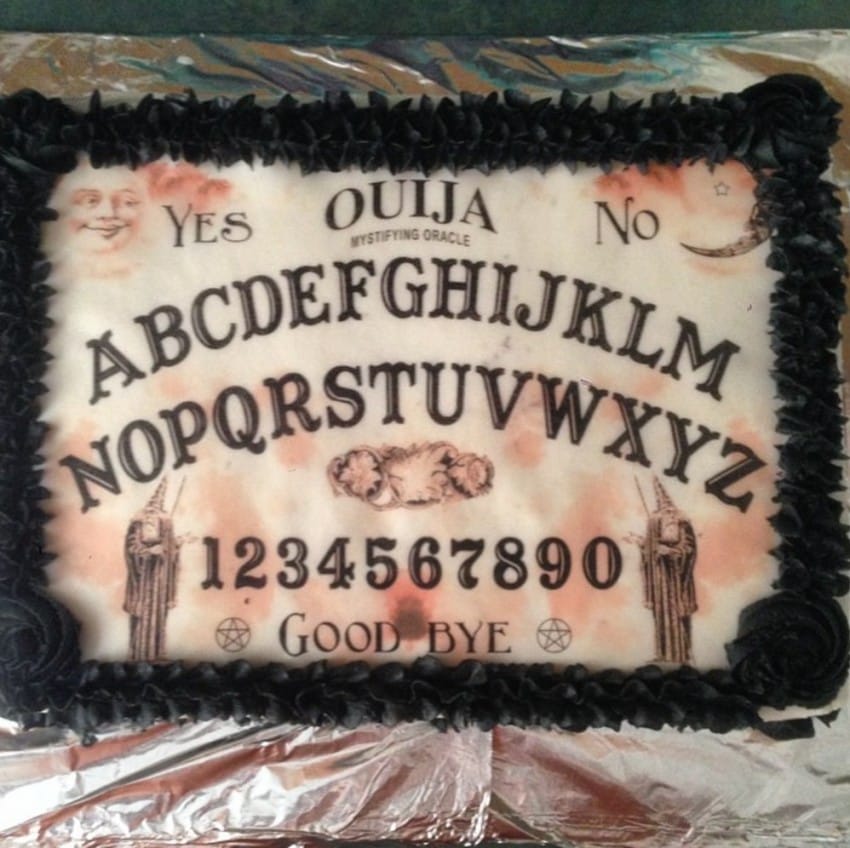 Get more details at littlethings.com
#8. Poison Apples
Halloween is incomplete without your poison. This season, break the monotony and try these sinful Poison Apples.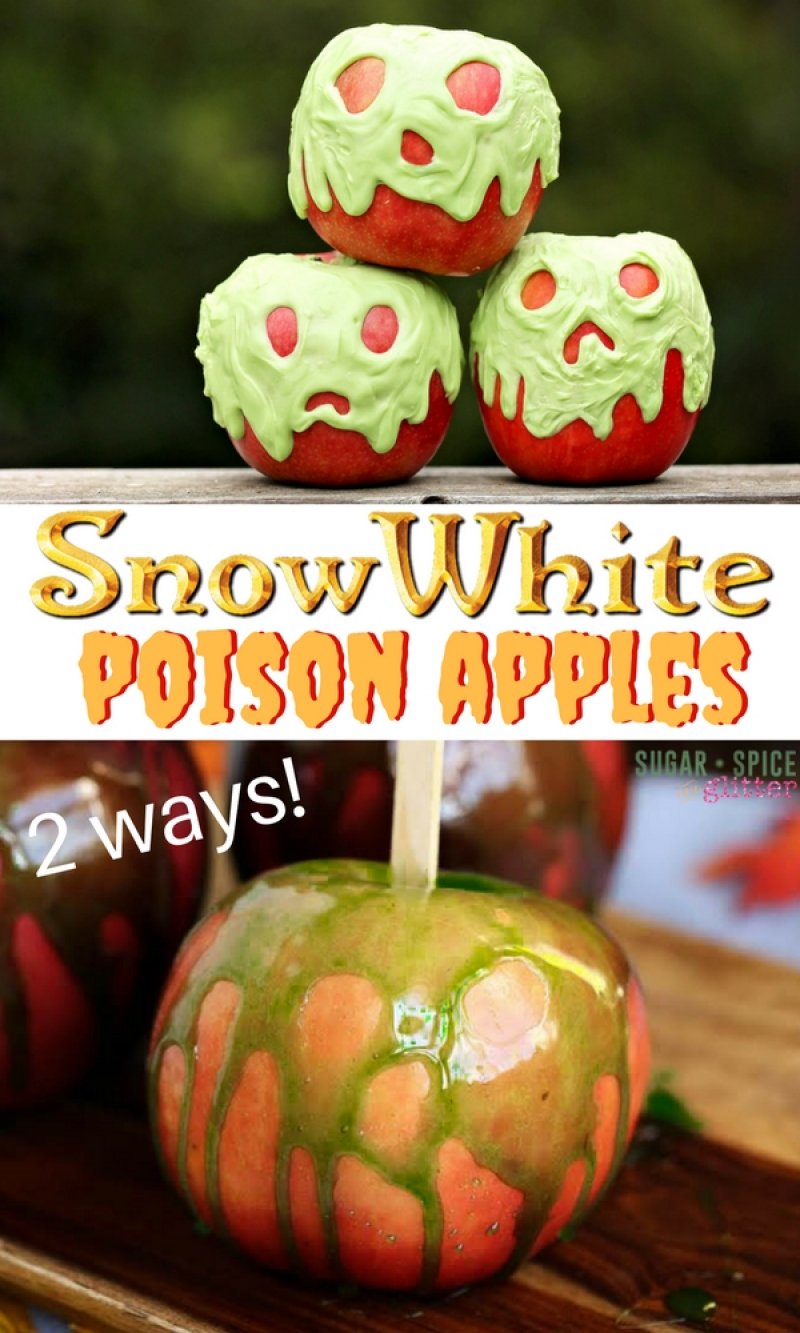 Get more details at sugarspiceandglitter.com
#9. Pumpkin Patch Brownies
Your regular and boring brownies just got a Halloween makeover. When it's Halloween and everyone is making their favourite Pumpkin Dessert, you can make your favourite Pumpkin Patch Brownies.

Get more details at momendeavors.com
#10. Frankenstein Pretzels
Frankenstein Pretzels are so easy that your kids will love to indulge in the making of this with you, in the kitchen! And you actually cannot deny the help of your little ones, because these are so yummy that it'll get over in a second, so making in large quantities will be helpful.
Get more details at easeandcarrots.com
#11. Jack O' Lantern Bowls
Easy to make and makes your table actually Halloween prepared, Jack O' Lantern Bowls can be made to hold your desserts. Serve your desserts in what makes Halloween a special night!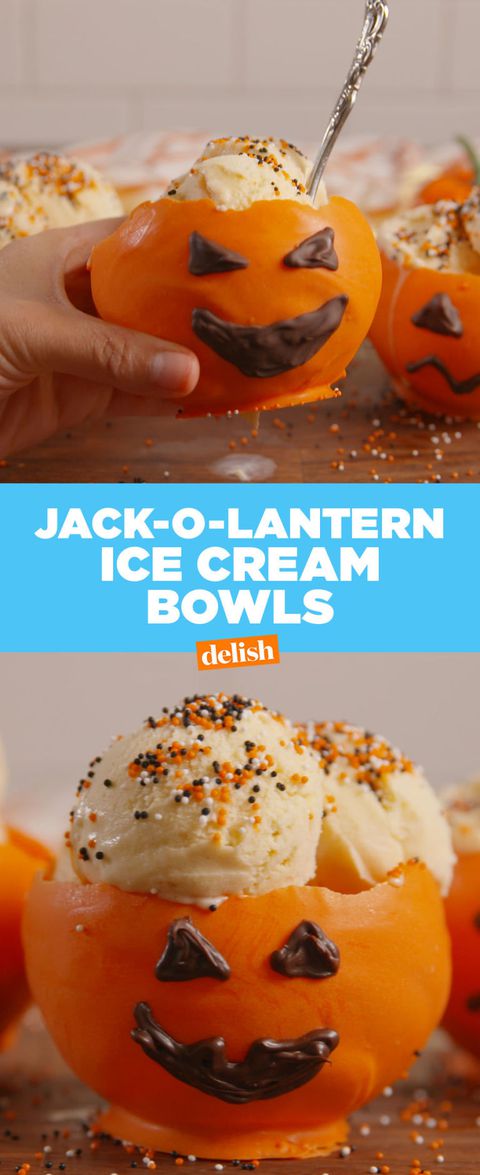 Get more details at delish.com
#12. Candy Corn Ice Cream
If you are bored of the usual Candy Corn, then try this simple recipe of Candy Corn Ice cream. You'll never get enough f Candy Corns after this!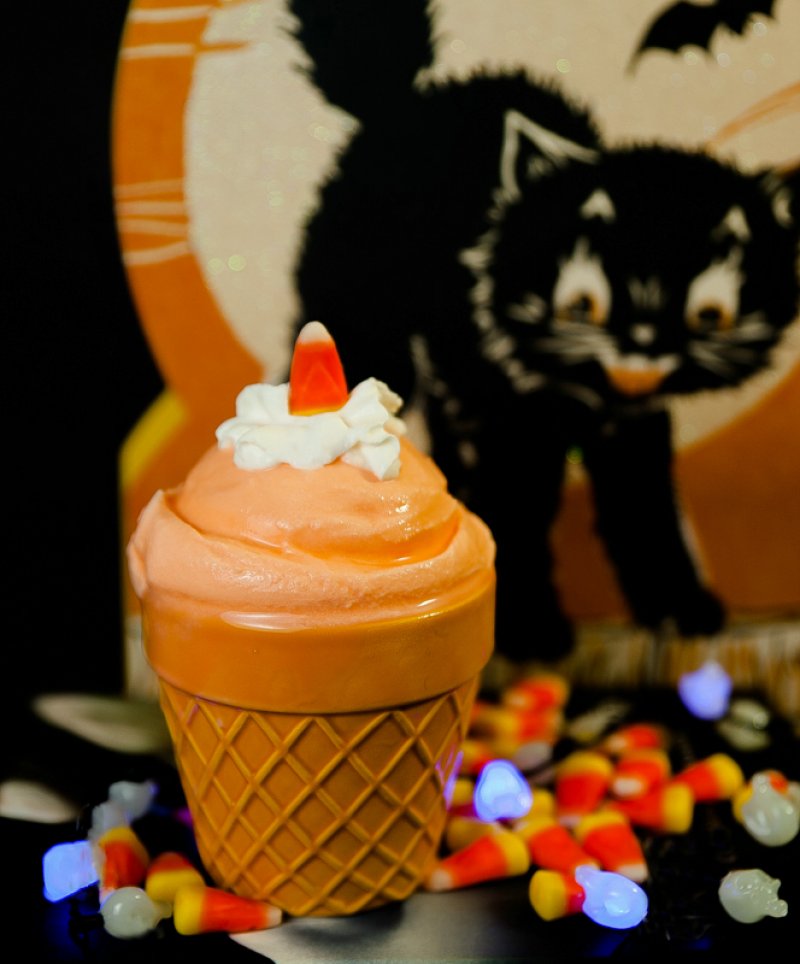 Get the recipe at theeggfarm.com
#13. Halloween Candy Bark
A Halloween Candy Bark is a must make dessert, for your Halloween Parties. Moreover, the white chocolate bark with candy stuck on it is just what everyone needs to see after a tiring night of trick or treating.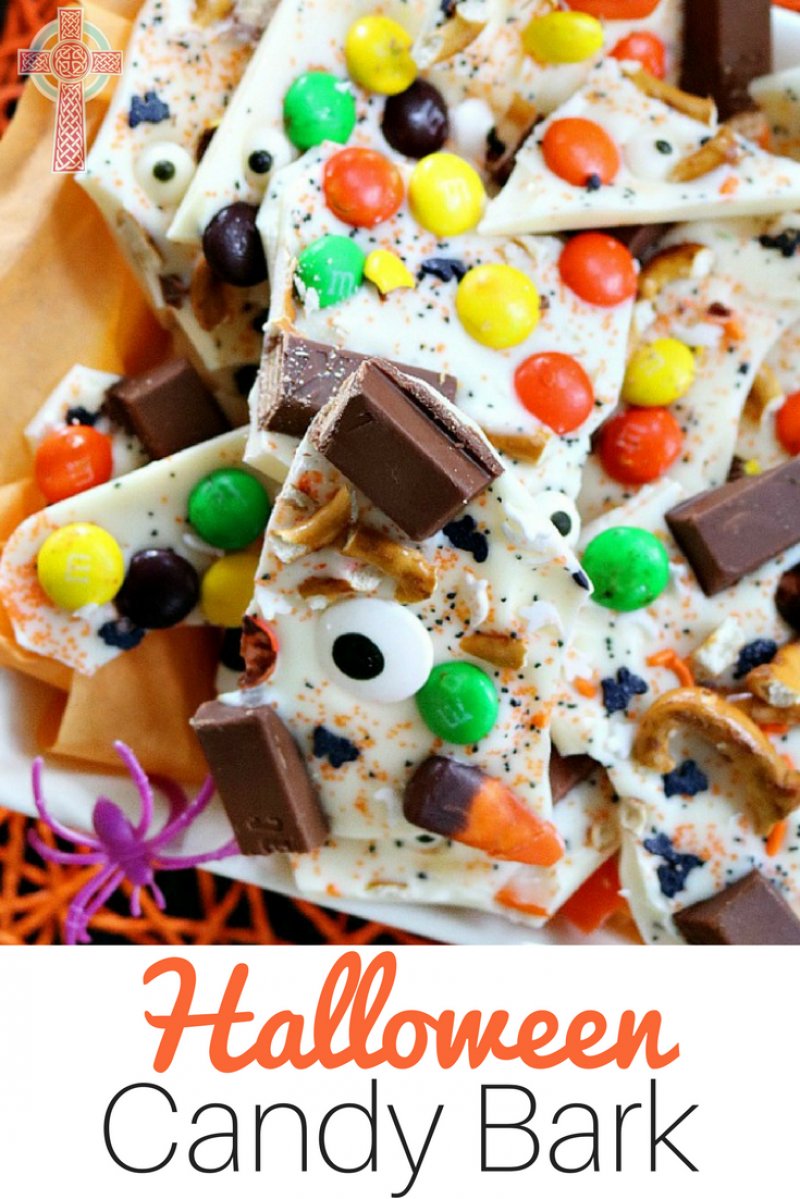 Get the recipe at thekennedyadventures.com
#14. Strawberry Ghosts
Make your Halloween Party a special one with absolute scary as well as delicious Strawberry Ghosts. They'll be like your ghost friends for the evening!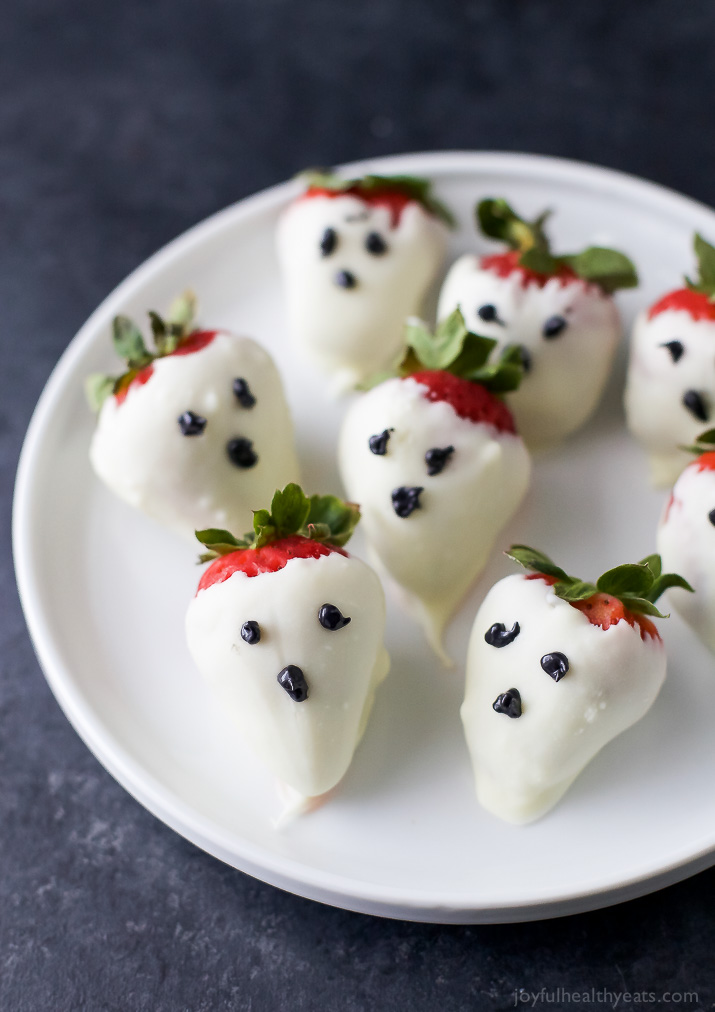 Get the recipe at joyfulhealthyeats.com
#15. Butterbeer Fudge
Who doesn't like Fudge? Unless you make Butterbeer fudge and your batch is going to get over in a second. You should definitely try this for your Halloween Party.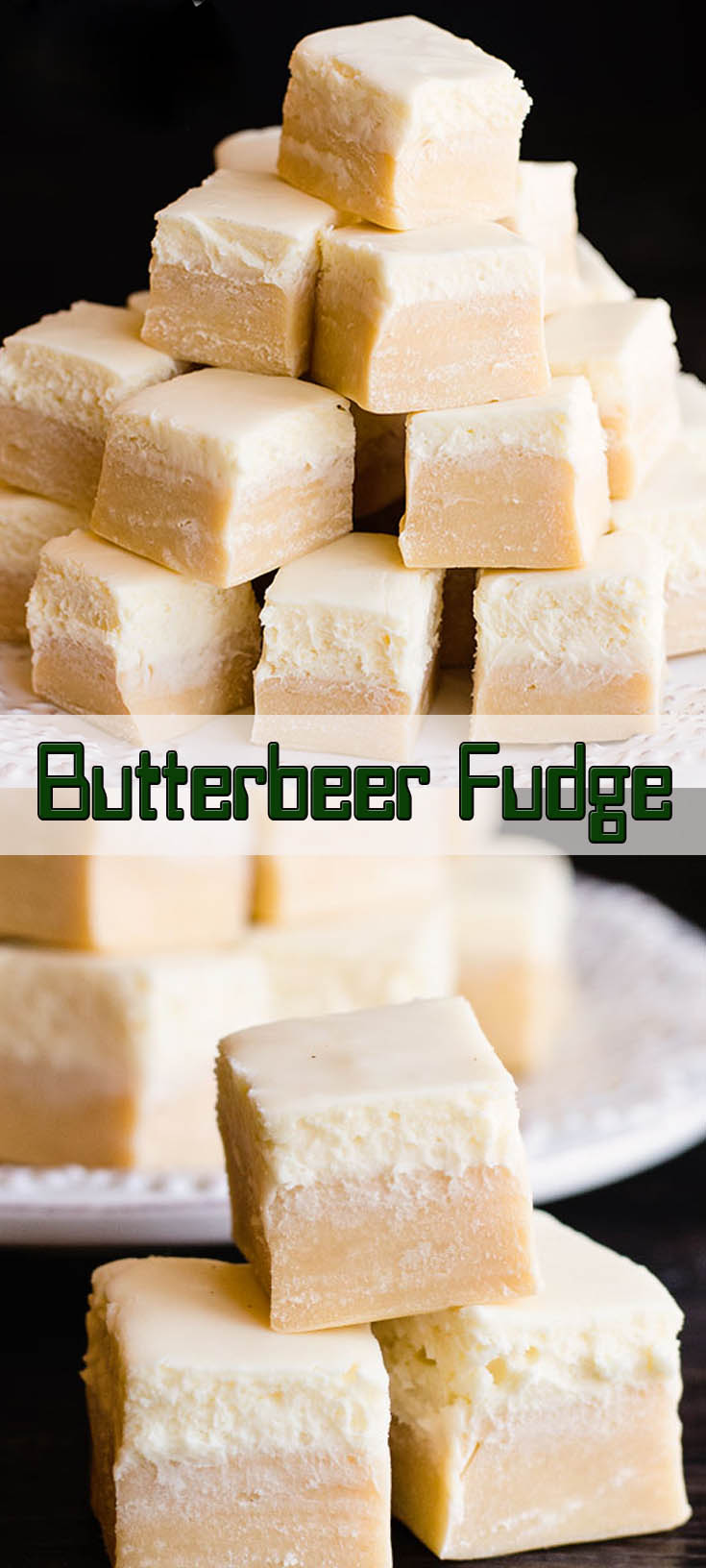 Get the recipe at completerecipes.com
#16. Cobweb Brownies
Brownies can turn out to be seen as something easy and ordinary when it's a Halloween night.  Rather decorate it with white chocolate frosting and prep it for your Halloween night.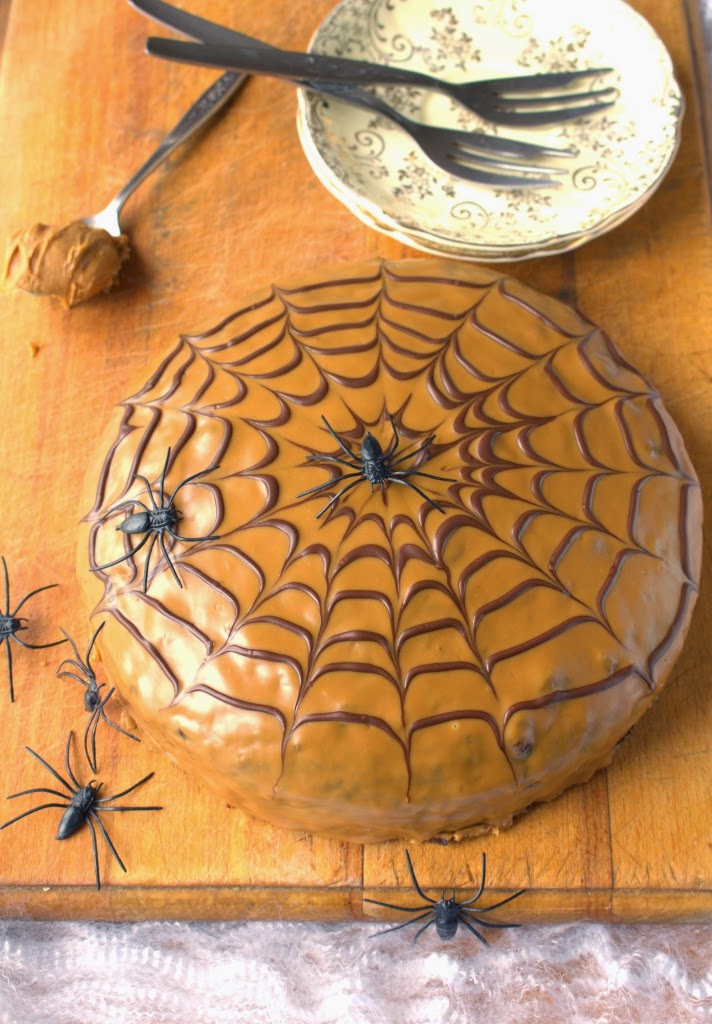 Get the recipe at idmuchratherbakethan.blogspot.com
#17. Hocus Pocus - Inspired S'mores Pops
Easy and effortless, what is Halloween after all without some sinful desserts, which are additive yet poisonous?

Get the recipe at delish.com
#18. Mummy Pops
A speciality of Halloween is how regular things turn spooky! And that should be the theme of your desserts. Pops are very common and we keep having it every now and then, nevertheless, Mummy Pops are unique? Try this unique recipe here.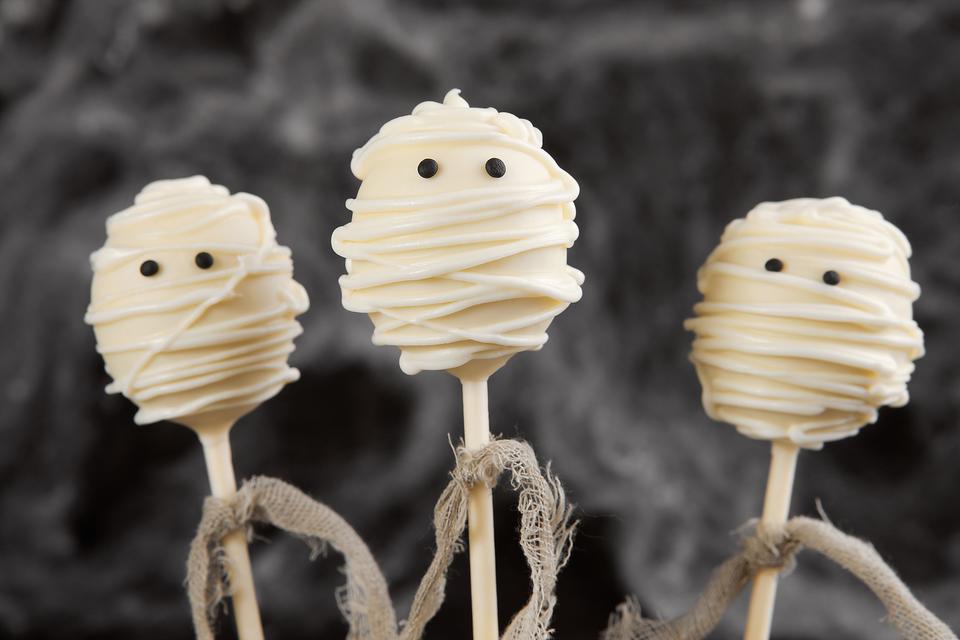 Get the recipe at 30seconds.com
#19. Candied Apples
Something that's unique and looks sinful. Make your Halloween Party a place full of additive and sinful desserts with these additive candied apples.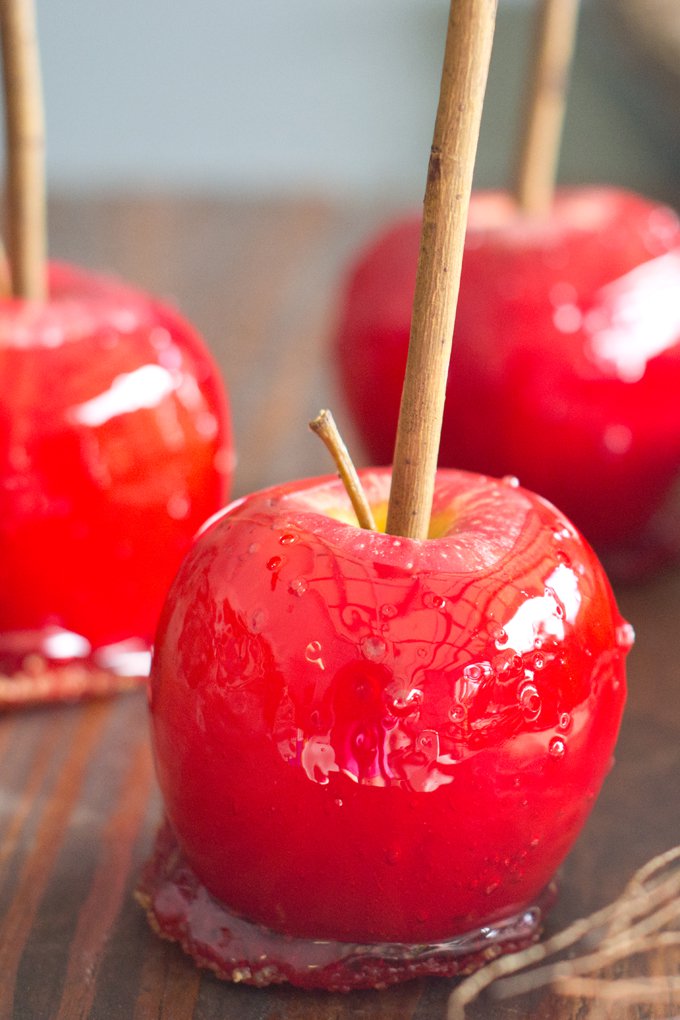 Get the recipe at thecookful.com
#20. Jack Skellington Inspired Pumpkin Pie
Halloween is primarily a time of Pumpkins. When it's officially Pumpkin Season, Pumpkin Pies are very common in every household. This year, to try something different try Jack Skellington inspired Pumpkin Caramel Pie.

Get the recipe at beamingbaker.com
#21. Jack O' Lantern Rice Krispies
A simple recipe that can be finished in no time, and also something that looks delicious and attractive on the plate. Jack O' Lantern rice Krispies are something you must try for your Halloween Party, this year.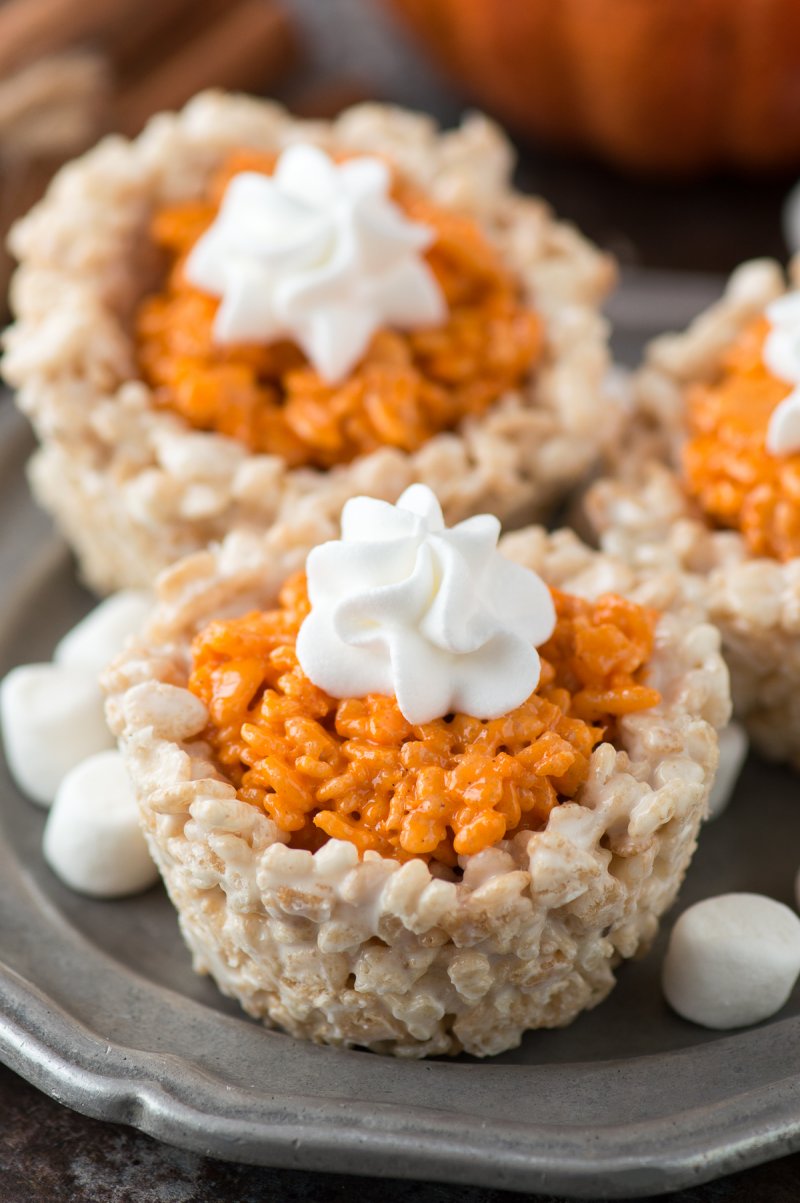 Get the recipe at thefirstyearblog.com
#22. Oreo Spiderweb
When it's Halloween and you are tired of the constant surge of adrenaline, calm yourself down like a spider does. The only difference would be that you use Oreos while they chose blood!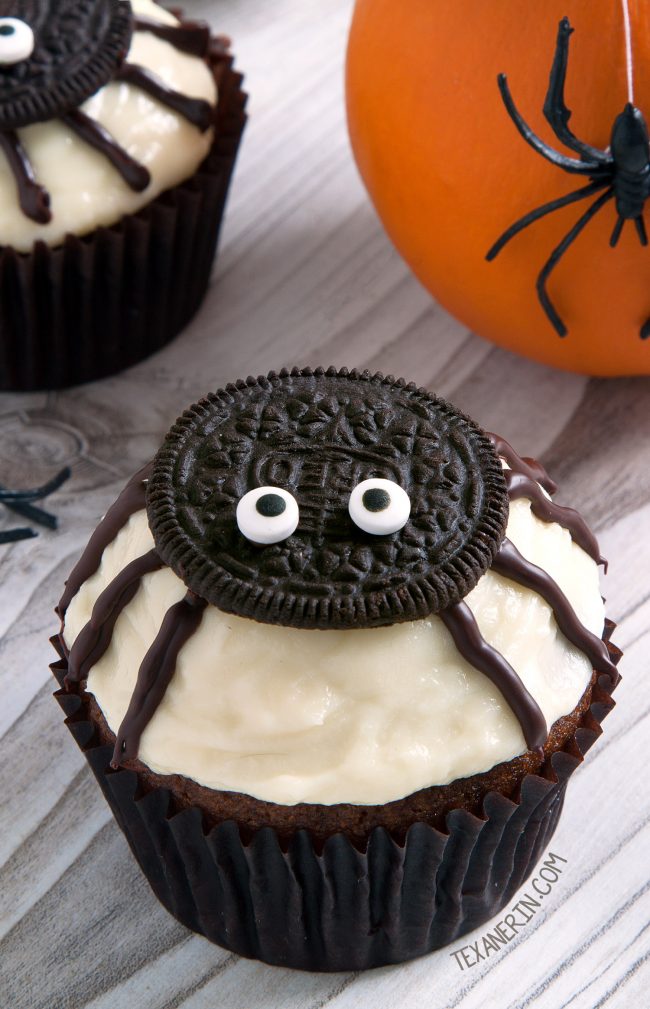 Get the recipe at texanerin.com
#23. Mini Jack O' Lantern Pies
If you thinking that mini pies are difficult to make, then let me correct you! These hand pies are actually the easiest of all desserts, moreover, if you find that you cannot make Pumpkin Pies, then do not fret, because these Mini Pies are something that you can definitely pull off.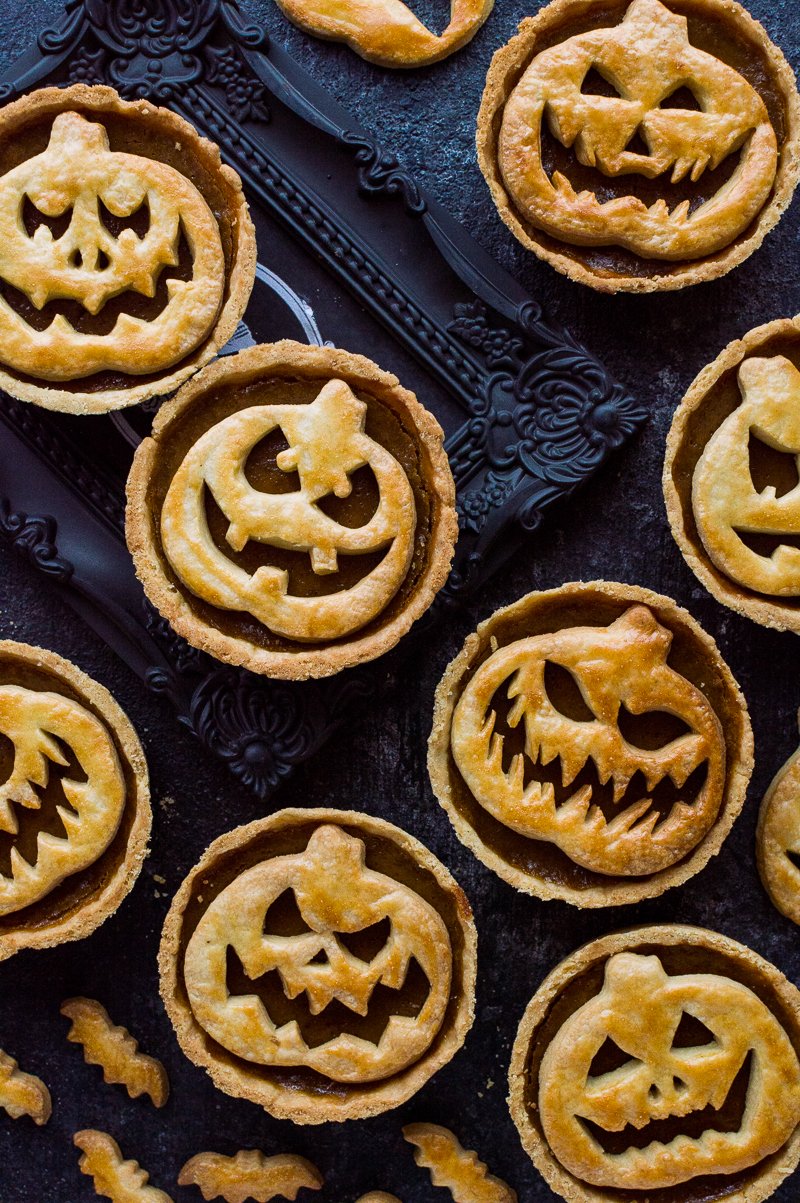 Get the recipe at domesticgothess.com
#24. Candy Corn Ghost Cupcakes
If you're bored of Candy Corns, then you should definitely try these Candy Corn Cupcakes. Look at the frosting, it's definitely made to impress!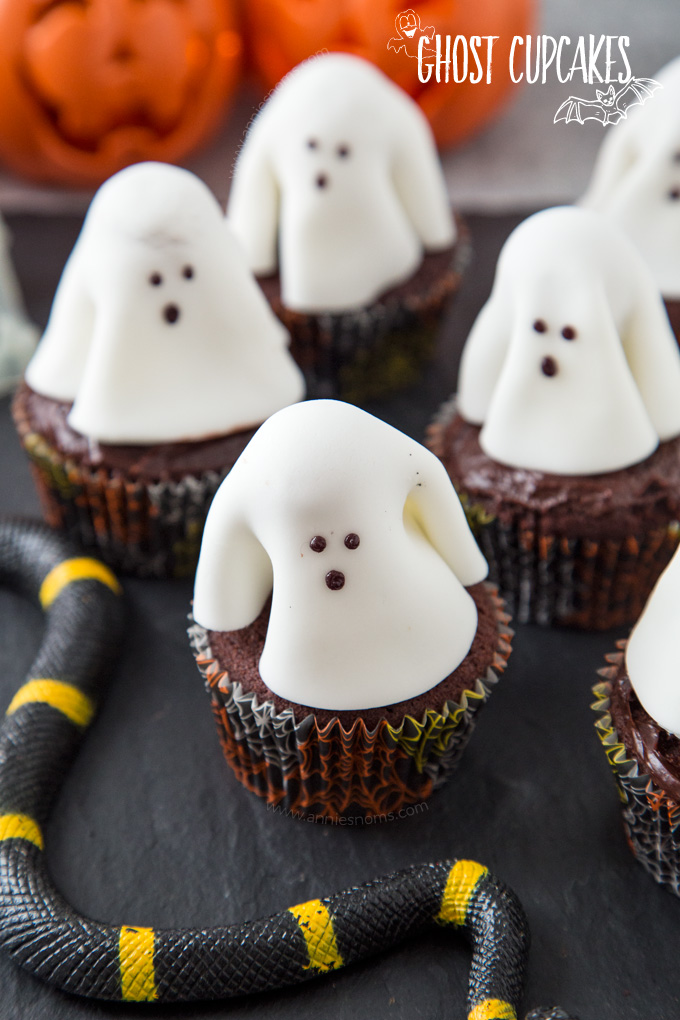 Get the recipe at anniesnoms.com
#25. Spider Truffle
Perfect for Halloween Parties, this gooey, fudgy and chocolatey Spider Truffle is a favourite of everyone. Finding yourself stressed out over the Halloween Party menu, first head to the kitchen and calm your senses with this ultimate fall dessert.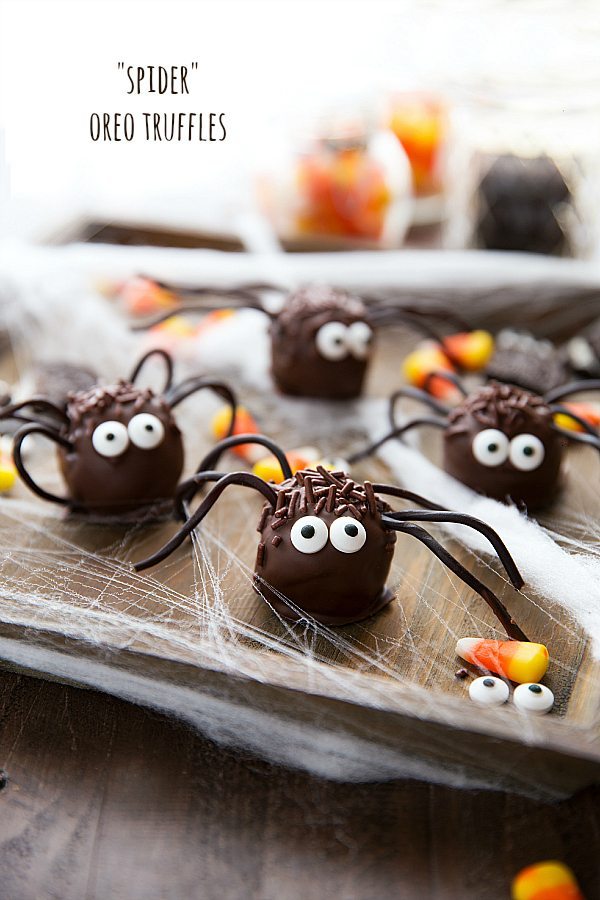 Get the recipe at chelseasmessyapron.com
#26. Bat Truffles
Just like spider truffles, Bat Truffles are a popular fall dessert. A perfect poison for your Halloween Party, try Bat Truffles, to get everyone drooling for more of these bloodsuckers!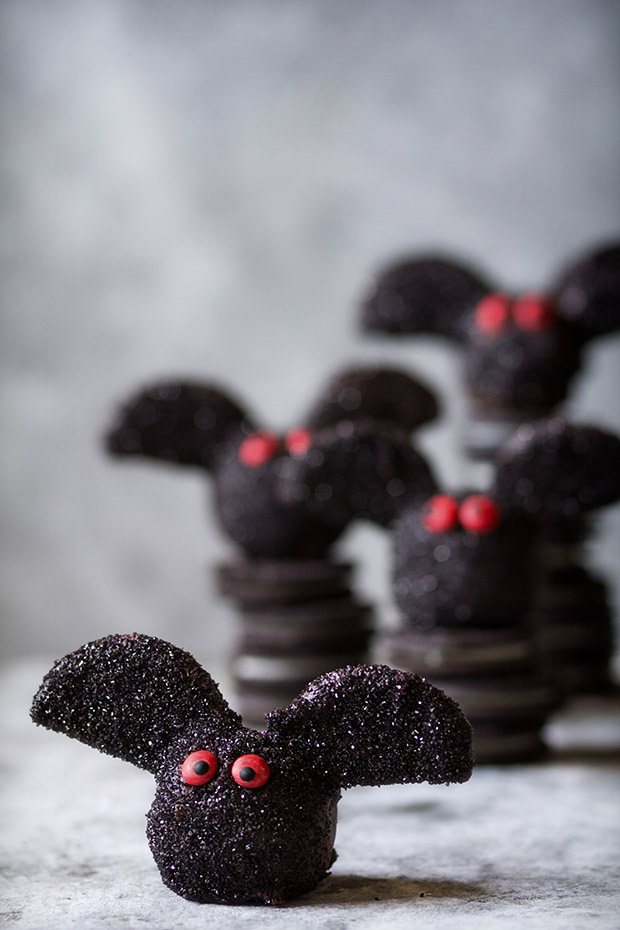 Get the recipe at bakersroyale.com
#27. Graveyard Cupcakes
These cupcakes which have been sinfully decorated with RIP written chocolate bars have something addictive about it. Don't you want to try this?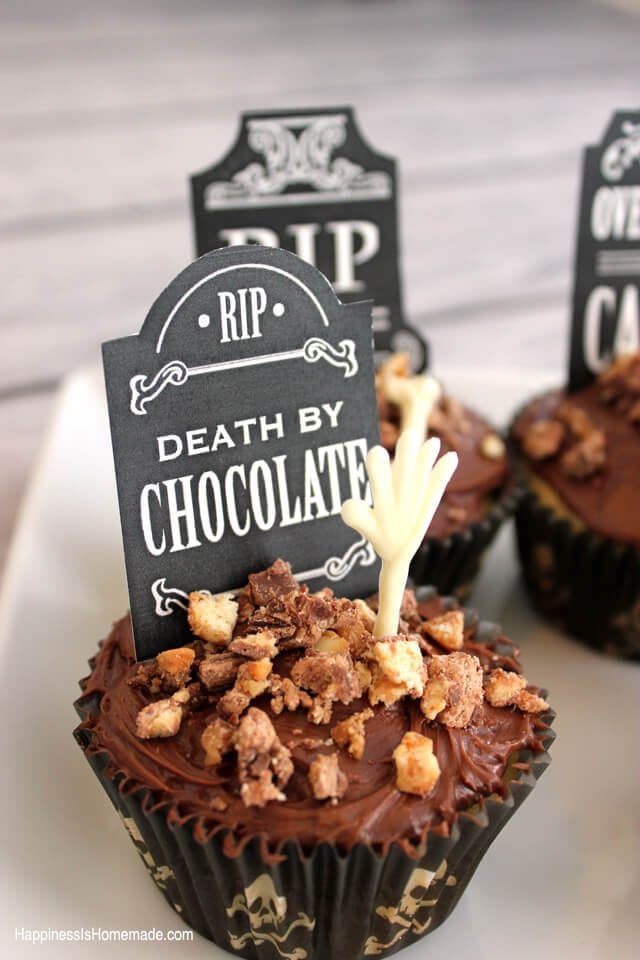 Get the recipe at happinessishomemade.net
#28. Halloween Jell O' Shots
Boozy and colourful, Jell O' Shots will bring your Halloween Party alive. Its saccharine sweet and wickedly addictive.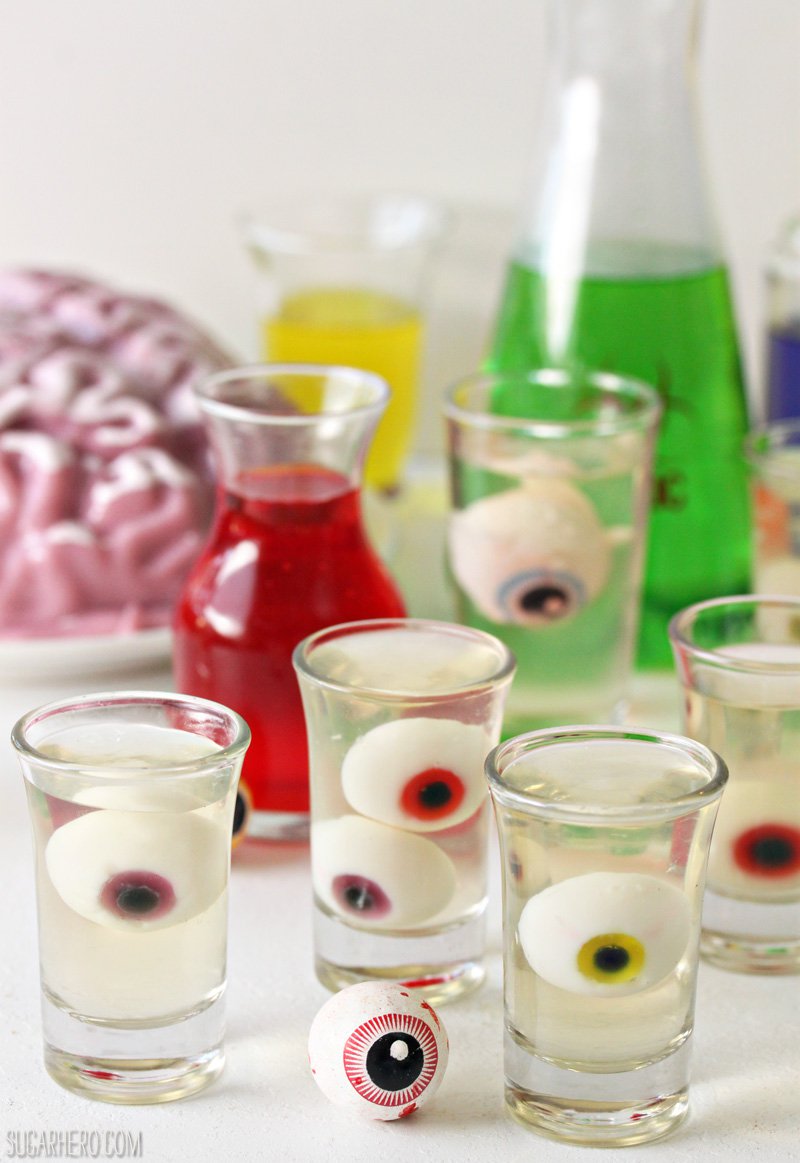 Get the recipe at sugarhero.com
#29. Blood Dripping Cupcakes
Your Cupcakes aren't just Halloween Ready, is there is nothing exciting and spooky about it. Use food colouring to resemble blood dripping from your Cupcakes and serve it at your Halloween Party.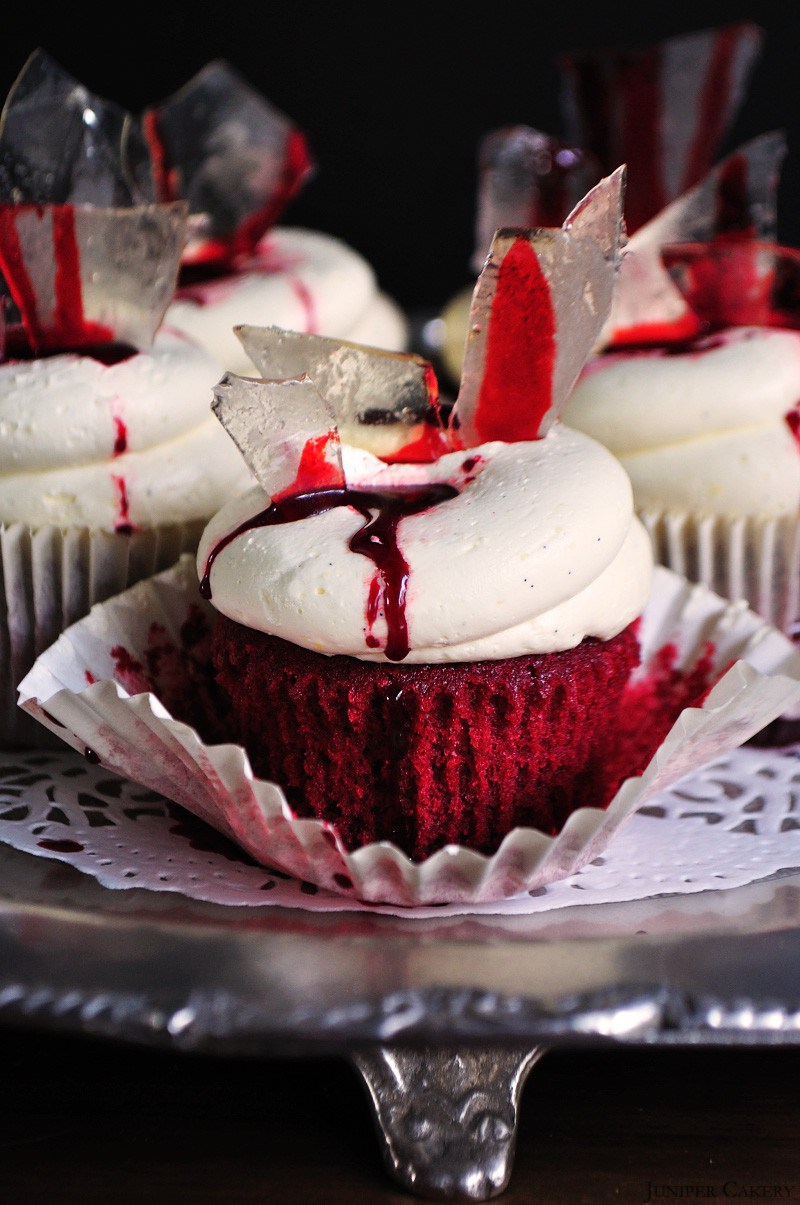 Get the recipe at junipercakery.co.uk
#30. Leftover Halloween Candy Cake
Leftover Halloween Candies can be best put to repurpose if you use it to make a candy cake. It's something your kid is going to enjoy the most because it's after all their hard work, which got you the candies.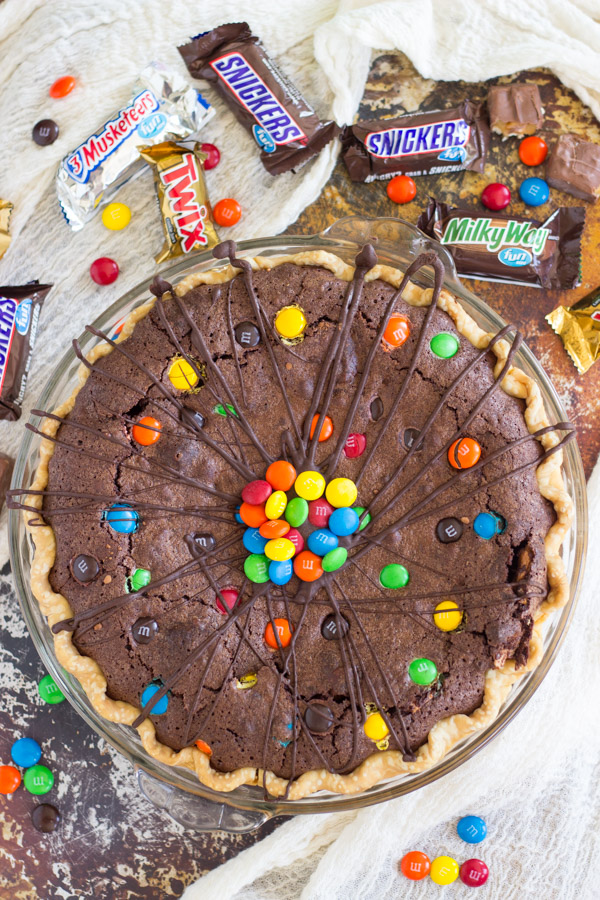 Get more details at thegoldlininggirl.com
So, these were 30 Spooky Halloween Dessert ideas and recipes. If you liked this post, then please share it on your social media pages.
Happy Halloween!