There is one place where you start the day from, admire yourself on the low days, and boost yourself before an important session. Yes, we are talking about the dressing table! We believe the design needs to be practical and inspiring.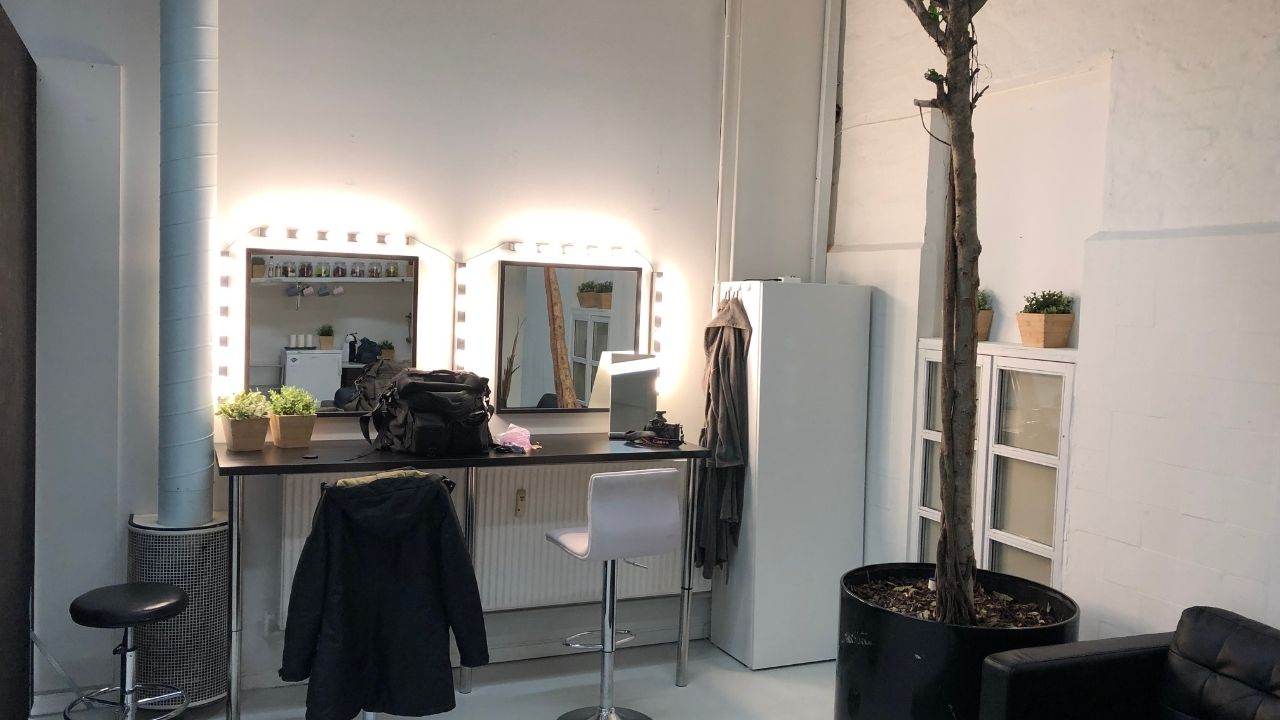 Apart from keeping your makeup and jewelry organized, the main purpose of the dressing table is to check your makeup and outfit. Do you think your dressing table has the perfect design to offer the best viewing angles? If you are unsure, this blog is for you.
Dressing table with Tri-fold vanity mirror to see your side-look
If you want a makeup station that looks chic and exceptional, choose a tri-fold vanity mirror for the dressing table. The tri-fold mirror allows you to focus on the makeup and hair and set the mirror at different angles.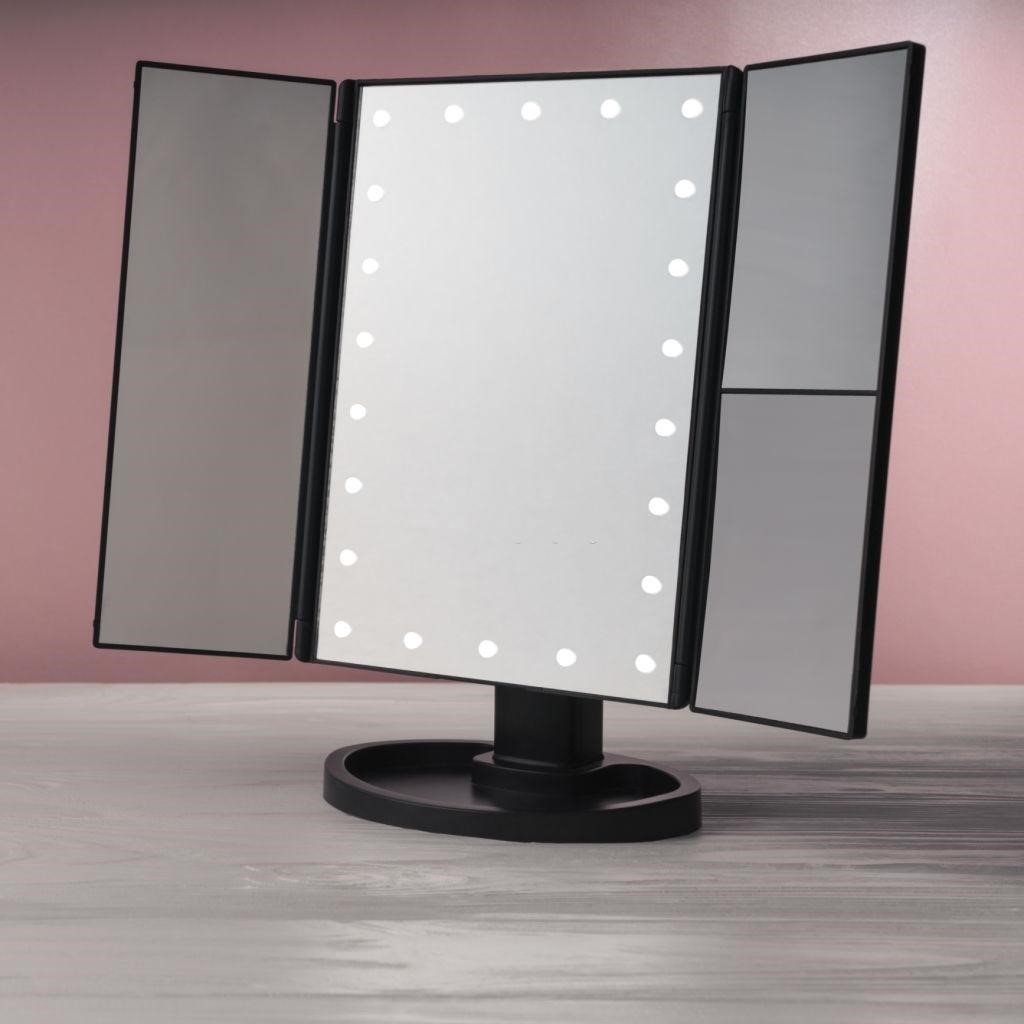 Whether you have to put your falsies or check your profile view, this mirror has it all covered. The trifold mirror creates a dramatic look wherever it's placed. Able to fit in a corner, it is perfect for bedrooms, guest rooms, and the college room as it offers the benefits of maximum clarity.
Pair it with an upholstered stool to complete the extravagant look and enjoy your prep-time comfortably. This dressing table style offers enough storage space to keep your makeup gadgets and accessories nicely.
LED Mirror lights to have the best lighting effects
Just when you thought, you can't ace the perfect winged eyeliner, LED Mirror lights came to the rescue. Put them throughout the length and breadth of the mirror to enjoy the best lighting effects.
There are various designs of LED lights to suit every requirement. The LED strip light makes you excited and screams glam! Whereas, the LED bulbs lights mimic the Hollywood movie feels so you'll feel like a pro.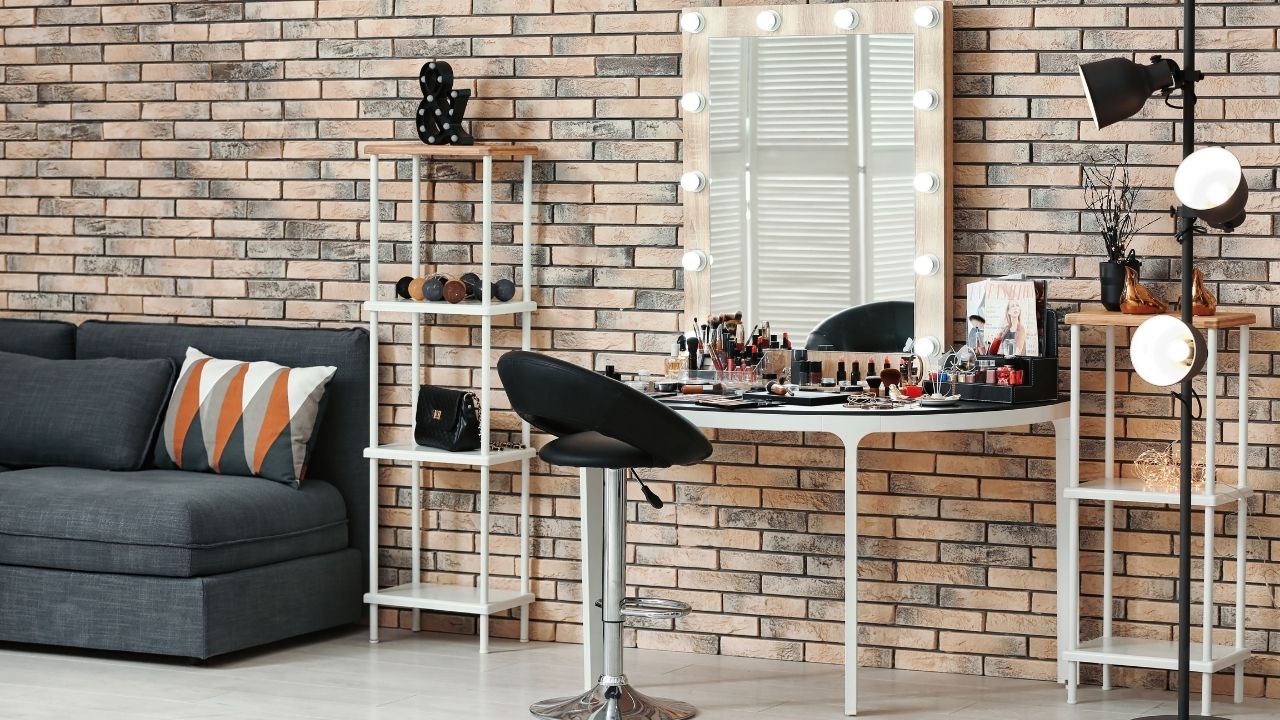 The LED frosted strip is nothing less than a lifesaver for everyday looks. The best part is that LED lights do not cast a shadow on your face so getting ready becomes easy and fun. The lights come with dimmer settings. They are ideal solutions for date night last touch ups or morning sessions when you want to check if your hair and the overall look is on point.
Check out the amazing collection of led vanity mirror at Fab Glass and Mirror to complement your dressing table.
Compact dressing table attached to the wardrobe
A full-size dressing table might not fit in a small room. However, if you always wanted a dedicated space for your beauty rituals, we have a super sleek idea for you. A dressing table attached to the wardrobe nicely fits in a small apartment.
Open the doors of your wardrobe to reveal a dressing table with a stool that can be kept inside when you are ready. It works best in bedrooms where space is a concern. Use it in the guest-room to give the visitors a hotel-like treatment to get ready.
Dressing table with antique design
If you are looking for luxurious items to elevate your home interior, you must have come across some antique dressing tables. Have you ever thought about why these dressing tables are evergreen and loved by all?
Antique design dressing tables never lose their charm and traditional splendor. They look good with modern as well as contemporary settings.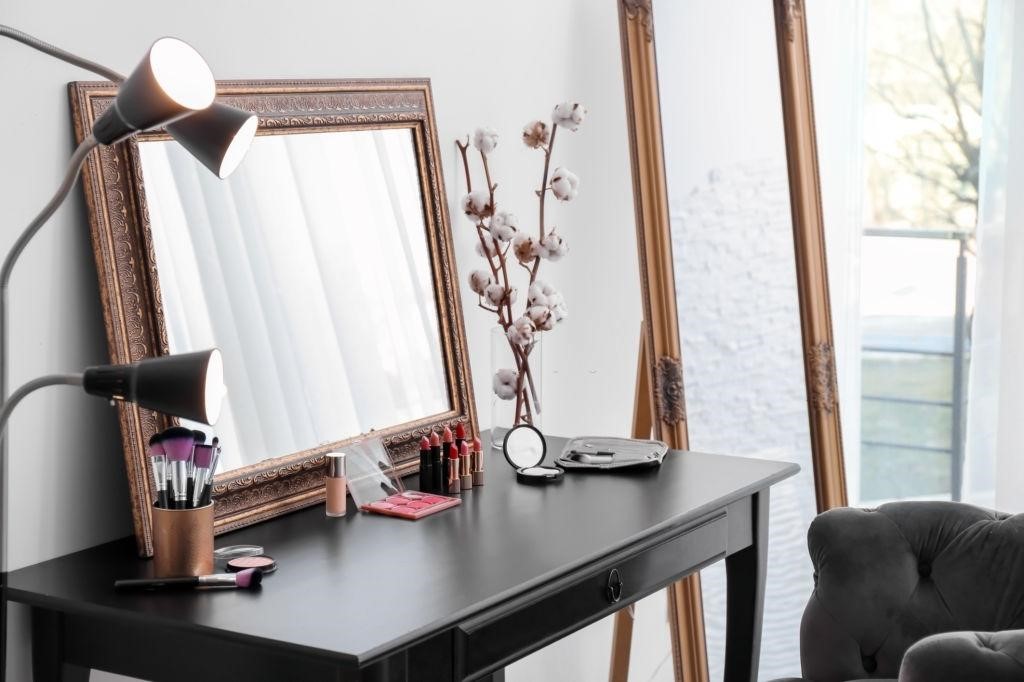 If you are confused about paying more bucks than the ordinary dressing tables, the antique design is worth the investment. The high-quality finishing paired with unique designs gives your home a luxury and vintage appeal.
There are various designs and colors like white, brown, oak, silver, and golden to choose from. Moreover, the design options are limitless, if you find the right shop to serve your needs.
Amazing wall mounted bent glass shelves to place makeup stuff
Bent glass shelves are the best recommendations for a stylish addition to your room. The bent glass shelves are available in different colors and textures at Fab Glass and Mirror. These unique shelves hold makeup stuff and accessories and grab everyone's attention because of the trendy style.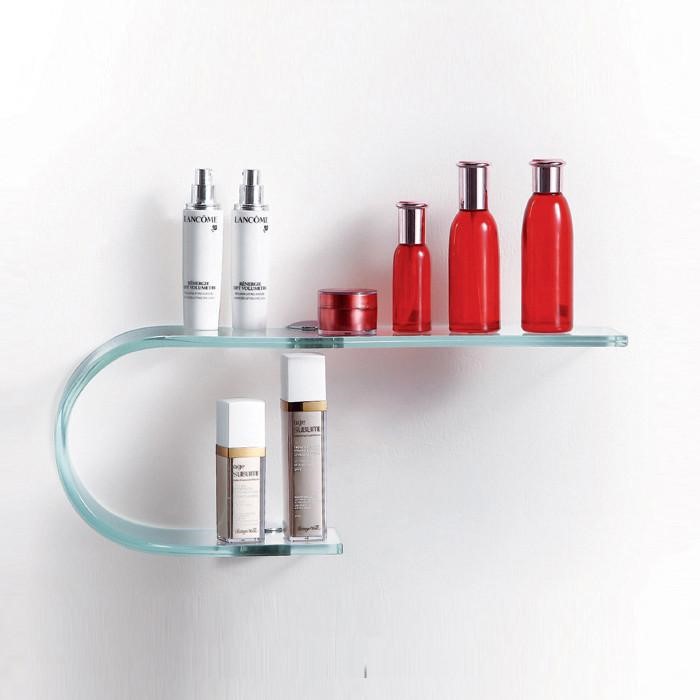 Whether you have a huge collection of nail polishes or makeup pallets, glass shelves are the best solution for this stuff. If you are short of space and you want extra space to keep your daily makeup essentials, get these glass shelves to manage things nicely.
Moreover, you can utilize the bent glass shelves for keeping your collection of perfumes, or your latest skincare regime.
Wrapping it up
A dressing table with a perfect size mirror and ample lighting keeps you focused. You can play dressing up and check yourself from every angle to get an idea about how do you look?
Follow the above tips and experiment with different ideas for the dressing table to get an amazing final look.