Cooking for yourself or anyone else is much easier when your kitchen is clean and organized. Thankfully, with a few simple tweaks and some habit-forming tips, you can master the art of kitchen organization.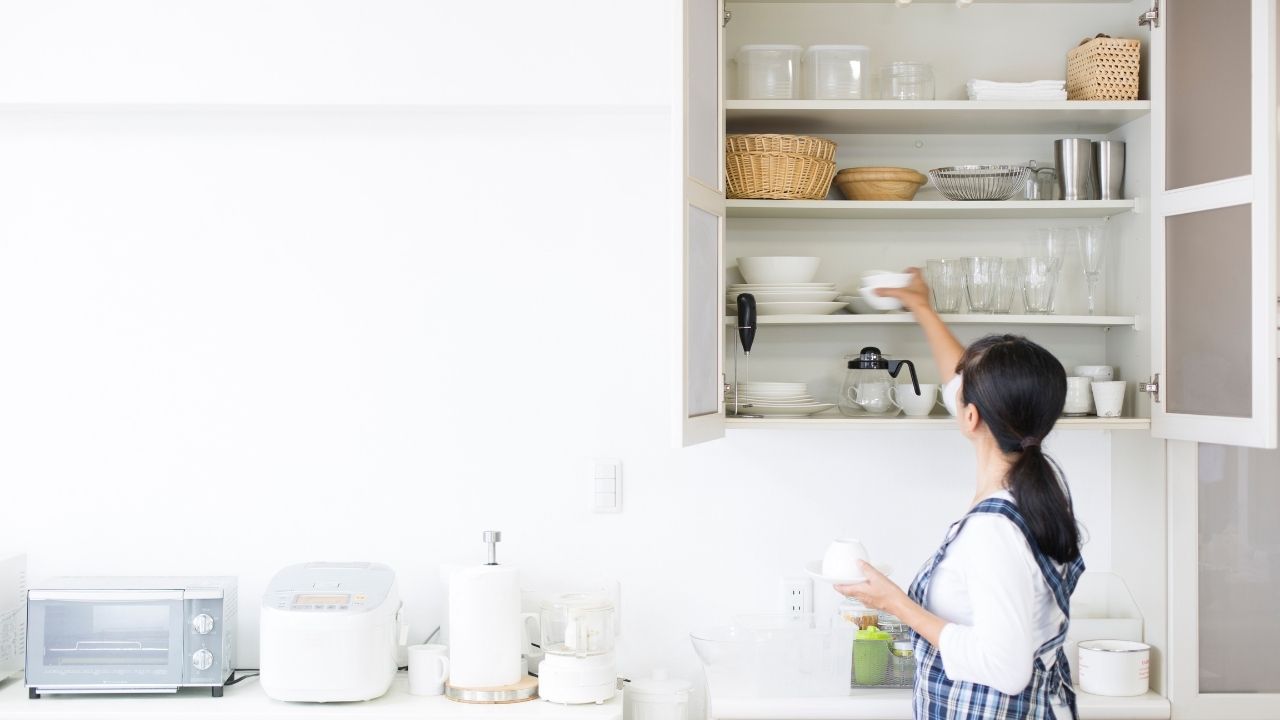 Decluttering
The first step is to get rid of the excess clutter. To start, go through all of your kitchen cabinets and remove everything to get a better idea of what you have.
As you declutter, create separate piles, try to classify all of the items you plan to keep. You can separate items by types such as food, cooking utensils, and spices, for example. Once you have everything separated, it will be easier to organize things and keep them that way.
The Perfect Pantry
The key to a tidy pantry is to pen loose items into separate containers, and then add a label for easy identification.
Baskets: Choose woven or plastic baskets to keep items like snacks and fruit in a part of your pantry where everyone can grab easily.
Bins: Use bins for packets of rice, seasonings, and other sealed food items you can stack and store.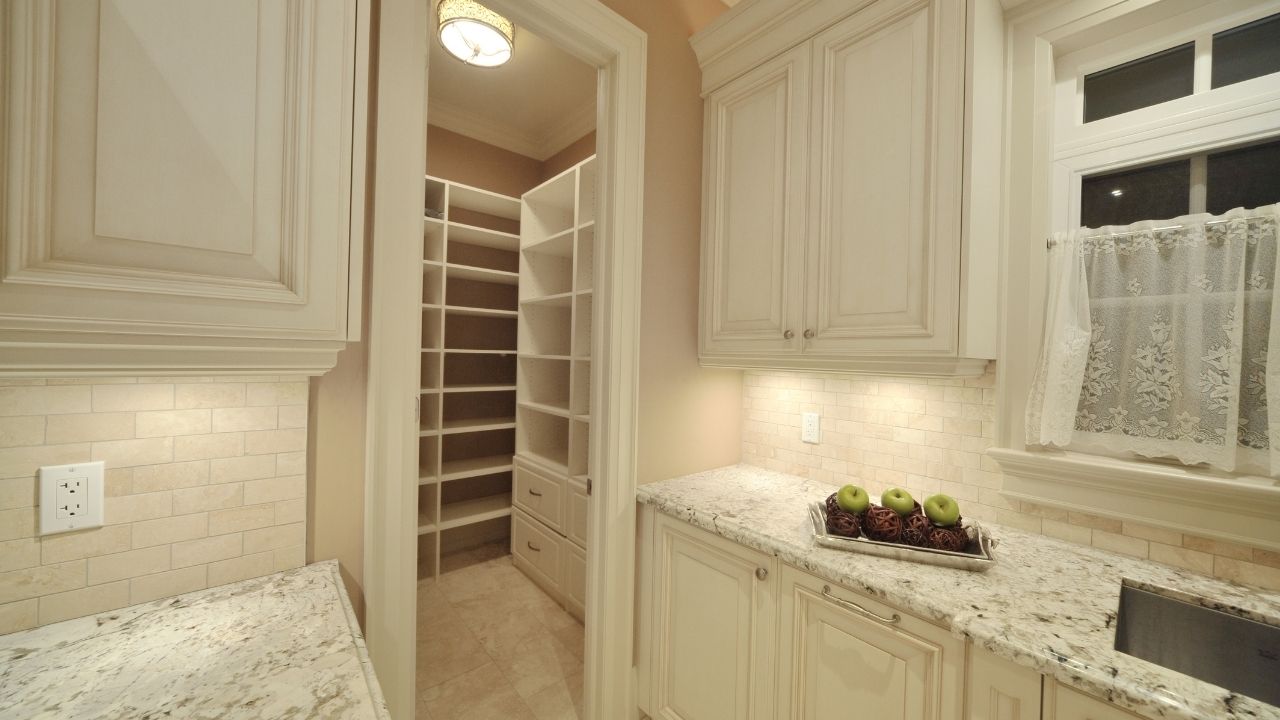 When organizing your pantry, place your containers in a U-shape with items along the back and sides of each shelf. This will make it easy to see what's on the shelves without blocking other containers from view.
Adapting Your Kitchen
If you have young children or elderly family members at home, it's important to ensure that you have an accessible kitchen that's easy for them to navigate.
Adapting for Seniors/Disabled
Kitchen safety for seniors and the disabled should always be part of your plan if you have elderly people in the home.
Place commonly used items down low inside lower cabinets or on top of countertops.
Ensure you have a spacious room in the kitchen for wheelchairs to easily get through – a good flow will help with easy access to appliances and cabinets.
Color-code your pantry, it'll help seniors to easily find the items they need without having to read the text.
Add a low-profile table to your kitchen so wheelchair-bound people can prep and eat.
Create a Child-Proof Kitchen
There are a lot of things to keep in mind if you need to child-proof your kitchen. These tips will help make the kitchen safe and fun for everyone.
Add child safety locks to cabinets so little fingers can't get to medications or cleaning supplies.
Use kid-safe outlet covers or safety plugs to prevent the risk of electrical shock.
Never leave your child unattended in the kitchen, especially if the oven or stove is on.
Childproof door latches will keep the door shut and make it impossible for them to open it.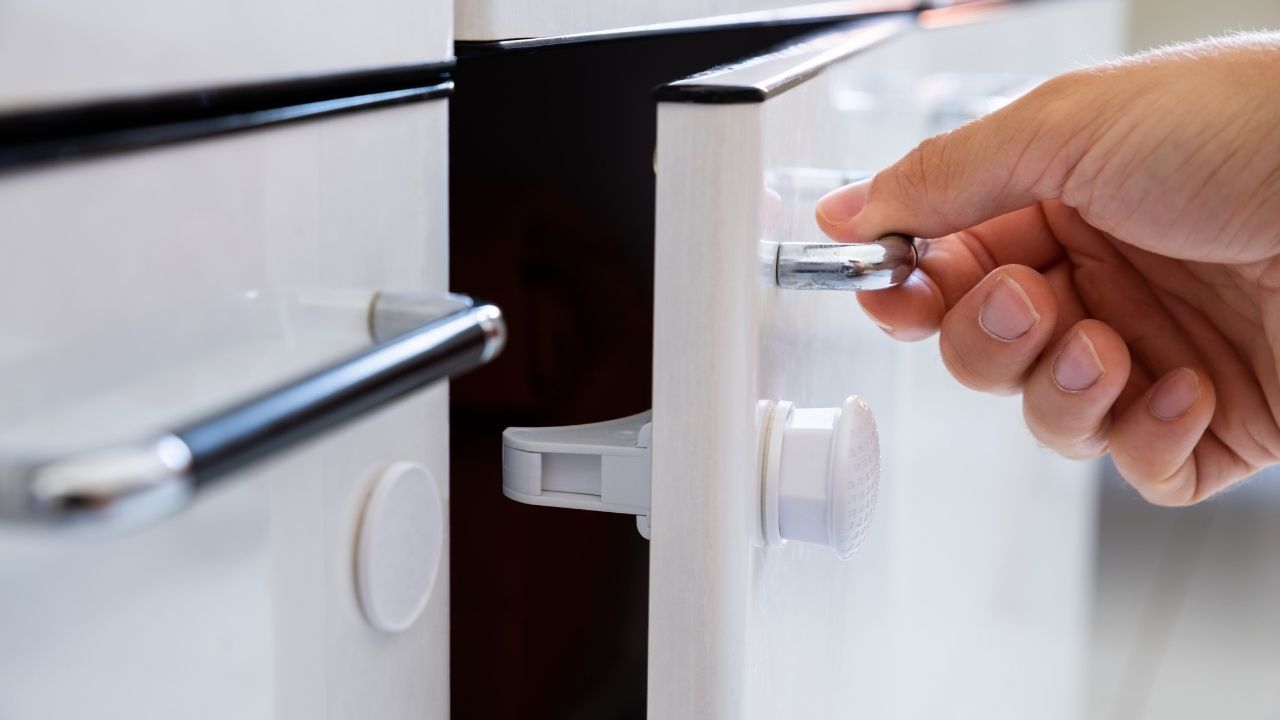 Safety First
Fires, burns, and other emergencies can happen any time, but they can be mitigated with some simple kitchen safety tips.
Fire Hazards and How to Prevent Them
Watch your food as it cooks to prevent it from boiling over and possibly causing a fire.
Keep flammable items like towels, curtains, and oven mitts away from the stove so they don't accidentally catch fire.
Store a fire extinguisher in the cabinet closest to your stove so you can put out a kitchen fire fast.
Test your smoke detectors and replace old batteries as needed.
Knife Safety Tips
Pick up kitchen knives by the handle and never by the blade.
Store kitchen knives out of the reach of children.
Always cut food on a flat, stable surface and cut items facing away from you.
Keep your knives clean and dry when not in use to prevent rust and contamination.
Handling Raw Meat and Poultry
Use a separate cutting board and plate for poultry, meat, seafood, and eggs.
Always use a food thermometer when cooking to ensure it's at a safe temperature before you eat it.
Never let the juice from raw meat or poultry touch other food. Wipe up spills and disinfect countertops immediately.
Always wash your hands thoroughly with soap and warm water before and after handling raw meat.
Practice kitchen and cooking safety measures to ensure a healthy, happy home. With these easy tips, you can enjoy a beautiful kitchen the entire family will love.