Are you in search of best Thanksgiving Recipes for the season? Are you searching for the best Thanksgiving Recipes, to please your guest? Thanksgiving Season is quickly dawning near and with it, the festivities and the things to do list of yours is also adding new points every day. Thanksgiving is a wonderful time to meet with friends and family and give thanks to everyone for being there all throughout the year. Thanksgiving brings back old nostalgic memories of a heavy meal with the entire family and the celebrations that follow it.
Thanksgiving is a wonderful occasion to reunite with old pals and enjoy some good food and delicious Turkey. Every Family has their own traditional sides that go with Turkey. Moreover, every family has their traditional Turkey recipes as well.
Delicious and easy to make 25 Best Thanksgiving Recipes, you cannot refuse easily!
For every one of us, it's those nostalgic recipes which make the occasion something worth waiting for. Today the modern chefs have made our lives much easier with some continental and unique Turkey Recipes as well as other Thanksgiving Recipes. And when it's Thanksgiving you shouldn't think about the extra calorie count. After all, what is life without a bit of holiday fat? So, taking inspiration from all homes and Chefs around the globe, I've got you 25 best recipes you cannot say no to this Thanksgiving.
So, without further ado, let me introduce you to the 25 best array of Thanksgiving Recipes, you'll have the most fun to prepare for your family and friends this year
#1. Pumpkin Pecan Bread Pudding:
When its Thanksgiving Pumpkin Recipes is what we all look out for. This unique recipe prepared in a bourbon sauce is worth the try. Impress your guests with a unique and tasty combination that everyone will remember for months to come.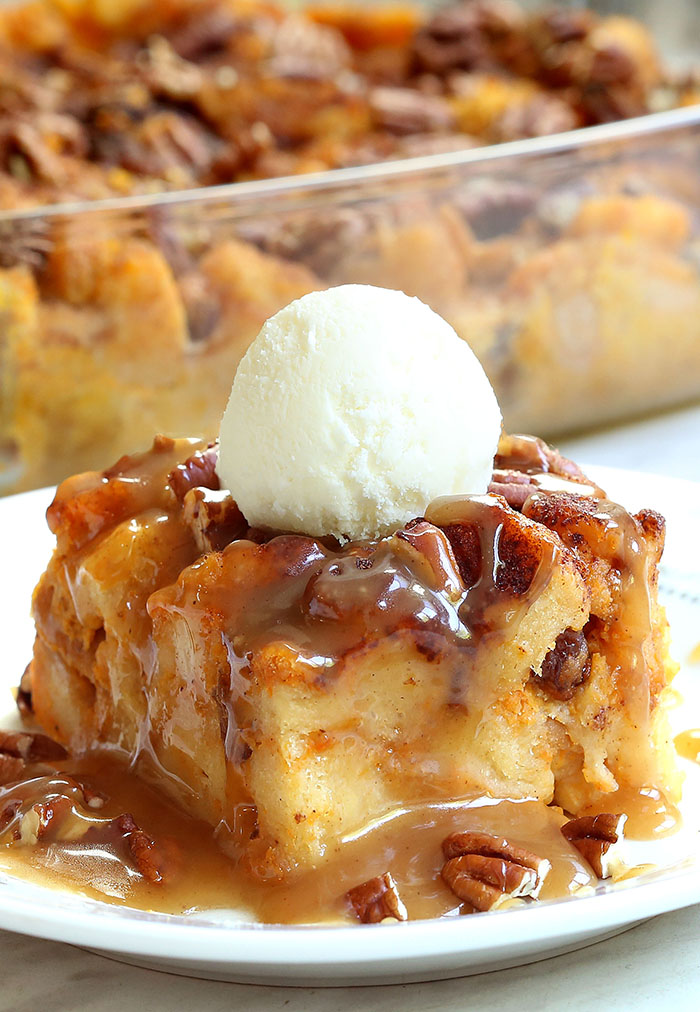 Get the recipe at cakescottage.com
#2. Red Chile and Orange Glazed Turkey:
Prepared in a tangy and spicy marination of Chili and Orange, this Turkey is surely something different. Surprise your guests with this toothsome Turkey recipe and get loads of accolades.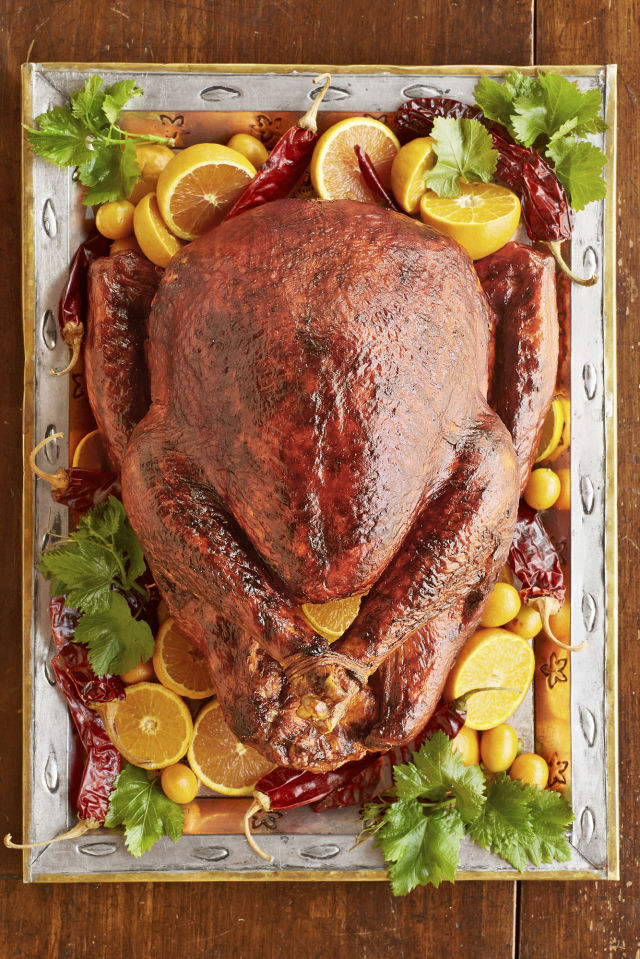 Get the recipe at countryliving.com
#3. Sage Butter Roasted Turkey:
Flavored with a tangy Citrus Brine, this delicious Turkey is a wonderful recipe. It has the freshness which is delivered by the citrus flavors and the thyme dressing on top, gives it, the exceptional taste.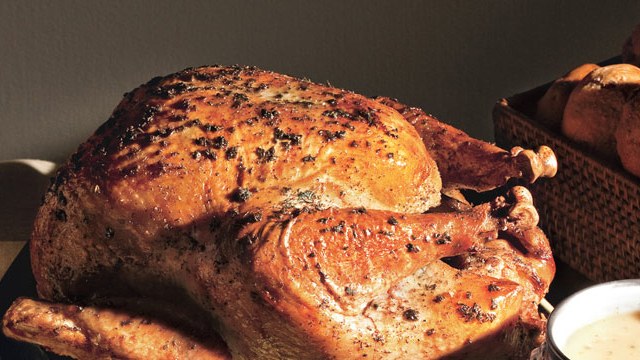 Get the recipe at bonappetit.com
#4. The Perfect Roast Turkey:
If experimentation with flavors is not your thing, then this good old style roasted Turkey is just ideal for your table. The crispiness on the outside and juiciness on the inside makes this Turkey the most favored of all Turkey recipes.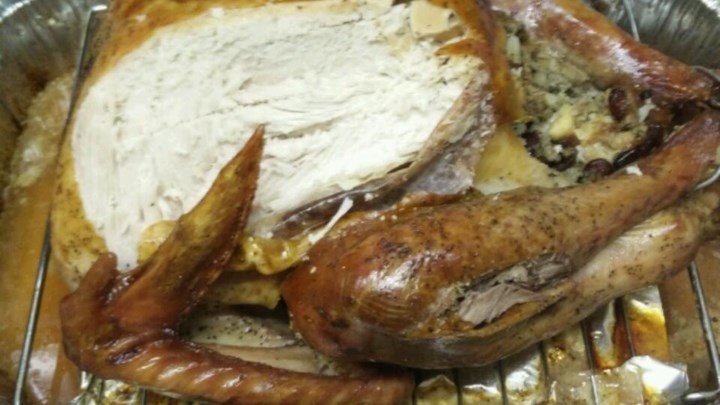 Get the recipe at allrecipes.com
#5. Erin Napier's Skillet Cornbread:
Cornbread tastes divine at any time of the year. And when it's Thanksgiving you can definitely give this dish a try. It's soon going to be an all season hit.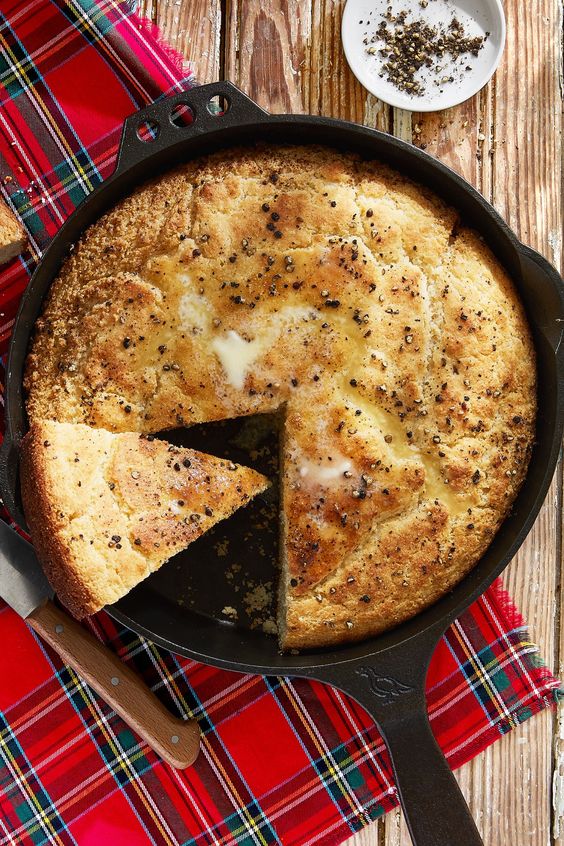 Get the recipe at countryliving.com
#6. Pumpkin Mousse:
Easy to Prepare and one of the specialties of every Thanksgiving Dinner. Pumpkin Mouse is a favorite of everyone. You should definitely make this dessert and cheer up everyone's mood this Thanksgiving.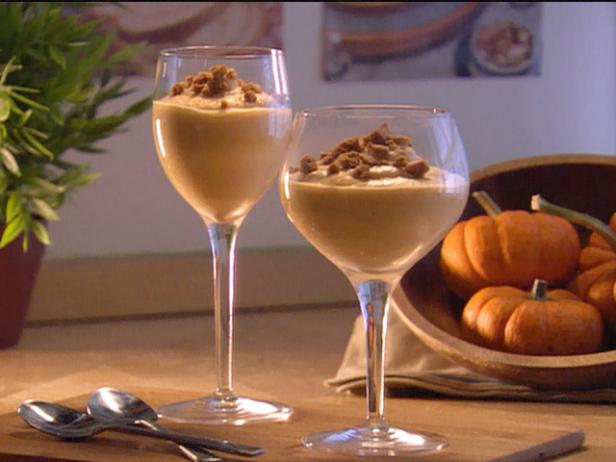 Get the recipe at foodnetwork.com
#7. Thanksgiving Pumpkin Tiramisu:
Thanksgiving is all about being thankful for each other. So, thank the Italians and incorporate their favorite dessert, the Tiramisu with your Pumpkin Puree to make a Pumpkin Tiramisu. I'm sure you'll find this very effective to please your guests.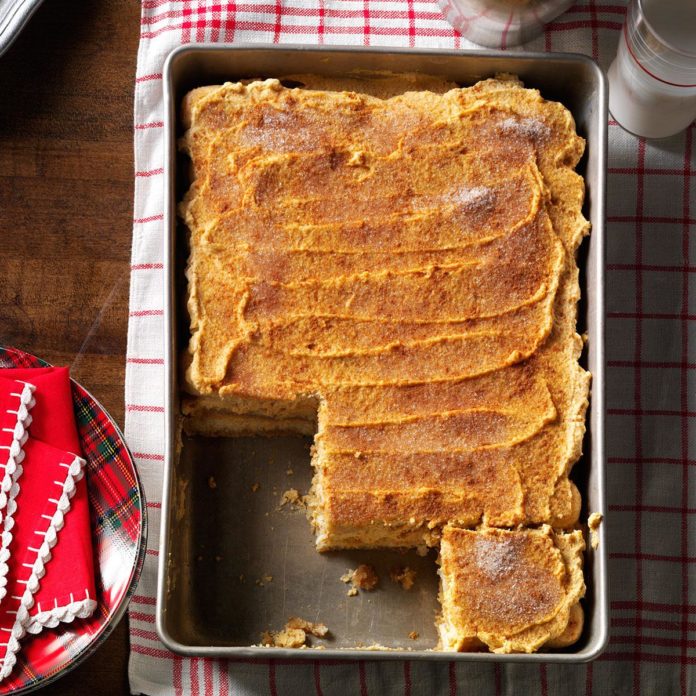 Get the recipe at tasteofhome.com
#8. Pecan Pie:
The fondest memory of every Thanksgiving is the Pecan Pie. So, how can you say no to this delicious dessert? Definitely make the best pecan pie with the tutorial here and impress your family.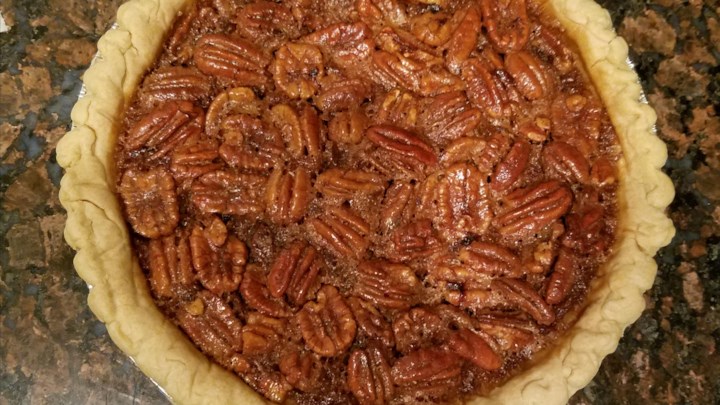 Get the recipe at allrecipes.com
#9.  Spiced Cranberry Sauce with star anise and Orange:
Cranberry Sauce is a favorite of everyone. And it's so easy to make as well. This season, prepare it with a twist of flavors. Flavor your Cranberry Sauce with the divine combination of Orange and Star Anise.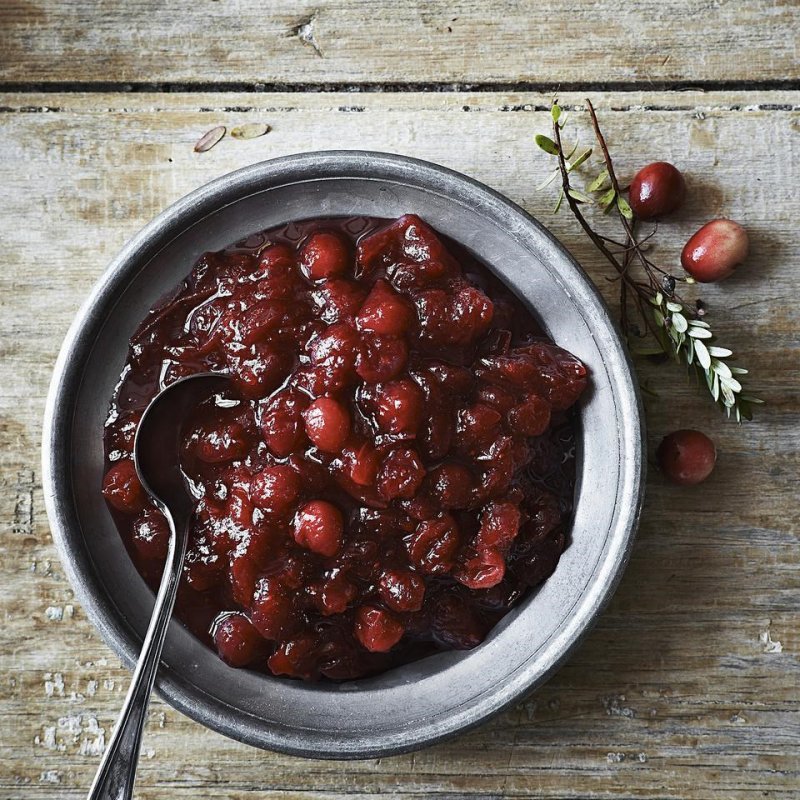 Get the recipe at eatingwell.com
#10. Wild Rice and Basmati Dressing in Cranberries and Almonds:
Wild Rice is very healthy and is equally delicious. Try this unique recipe where two variants of rice are mixed and cooked with mushrooms, onions and other ingredients in a butter flavored with Bay leaves and Sage.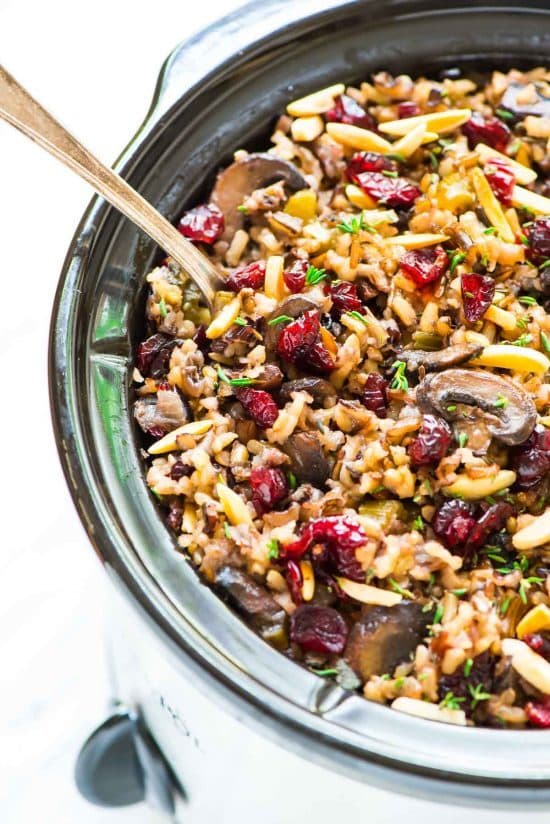 Get the recipe at  wellplated.com
#11. Cornbread stuffing with Pecans and Sausage:
Cornbread is a favorite of the Thanksgiving season. You can make this delicious recipe by baking out chunks of Cornbread and then stuffing it with Pecans and Sauage.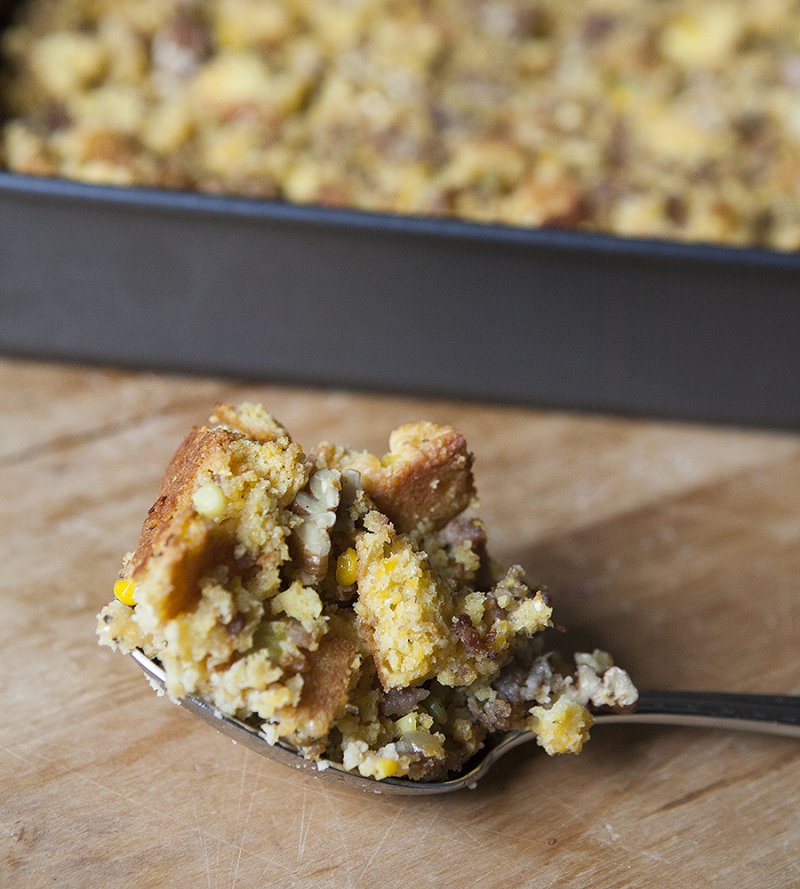 Get the recipe at themeaningofpie.com
#12. Sourdough and Mushroom Stuffing:
Thanksgiving sides are what makes this day a special one out of all. Sourdough and Mushroom is a very light stuffing. You can serve this with roasted Turkey on your Holiday Table.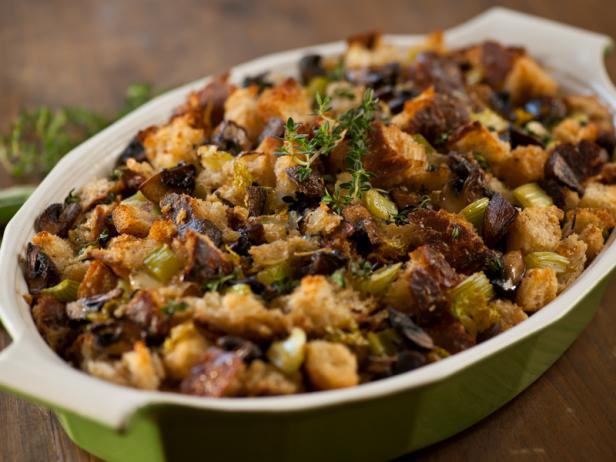 Get the recipe at foodnetwork.com
#13. Matzo Stuffing:
Matzo Meal stuffing tastes delicious. You can add in a hint of Apple and Cinnamon into the stuffing and that'll impart it's unique and amazing flavors which you'll love. Matzo meal stuffed Turkey is a specialty in many homes and is loved and adored by all.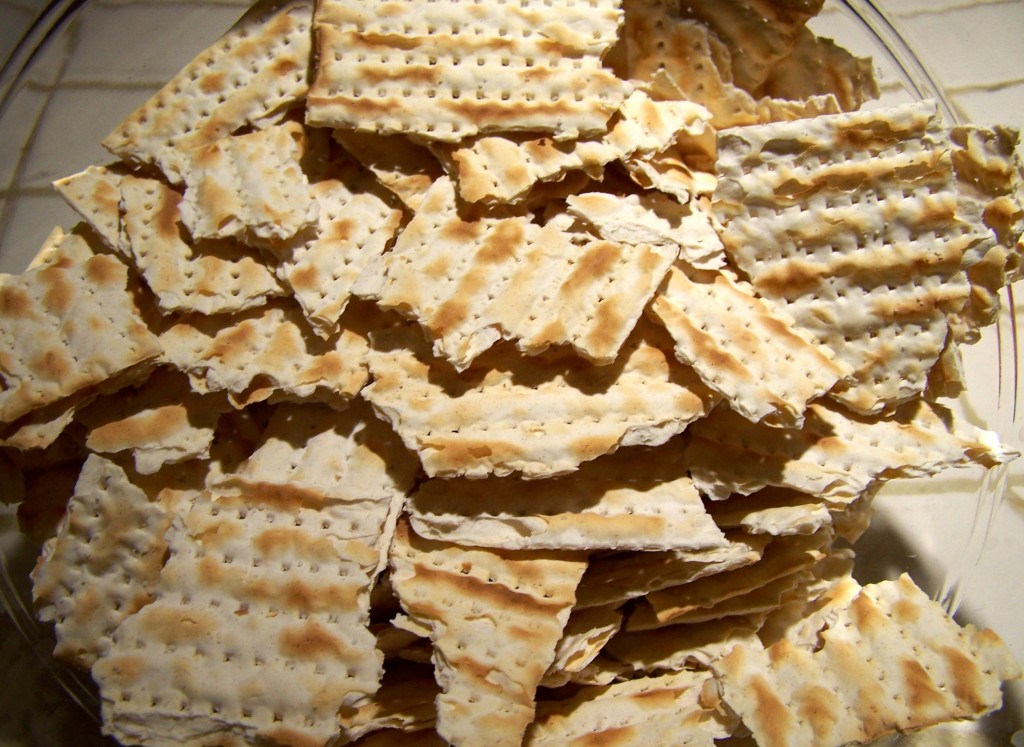 Get the recipe at leahsthoughts.com
#14. Red Grapefruit and Chicory Salad:
While we are having Turkey unless you bite into something fresh any sooner, the taste of Turkey is going to bore you out. To cut out on that feeling, you obviously need a citrus or piquant salad, that imparts its freshness to the dish and allows you to enjoy your Turkey eve better. Red Grapefruit and Chicory Salad is a wonderful side salad idea, you must incorporate in the meal.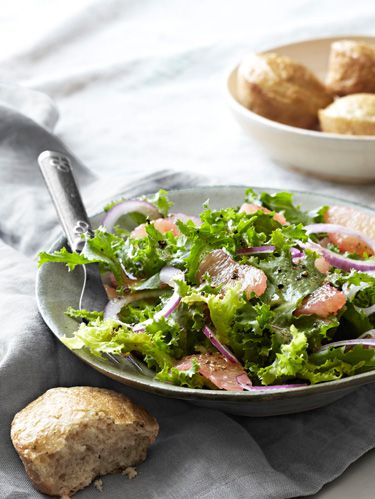 Get the recipe at delish.com/
#15. Sauteed Kale and Garlic:
Sauteed Kale and Garlic is a drooling dish that you should definitely give a try if you haven't yet. Kale is tossed in garlic and red onions. The best part is no butter is used for this dish!
Get the recipe at foodnetwork.com
#16. Brussel's Sprouts, Red Pepper and Avocado Salad:
This is easy to make salad. Brussel's Sprouts have immense health benefits. When you make a salad out of it along with some fresh avocado and Spicy Red Pepper, it is definitely going to be liked and relished by every single guest of yours!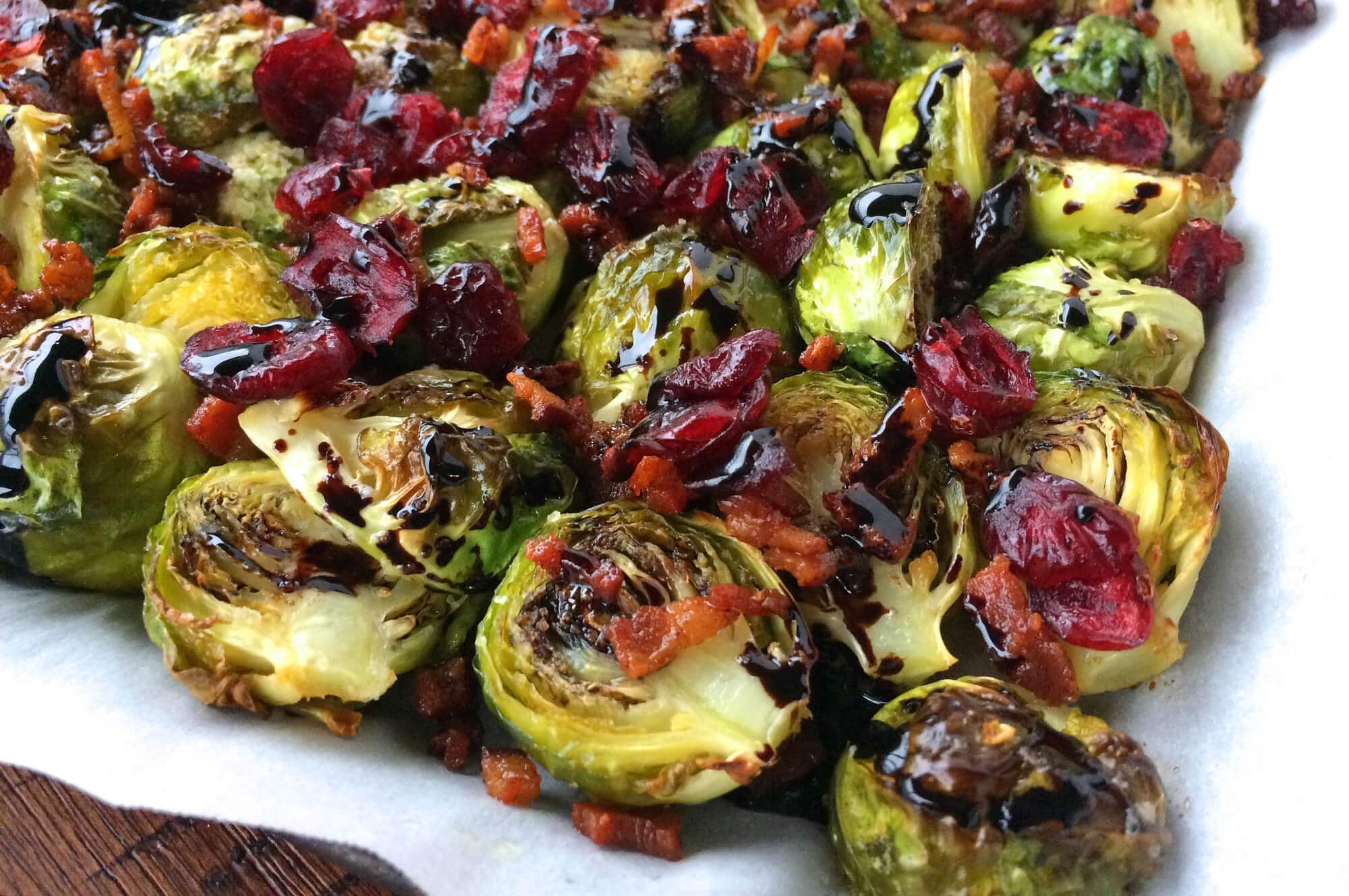 Get the recipe at daringgourmet.com
#17. Green Beans and Bacon:
Green Bean has become a regular thing customary of every Thanksgiving. This season take your taste buds for a joyride by adding Bacon to your Green Beans. First, coat it with brown sugar and bake it for 15 to 20 minutes and then add to it the green beans.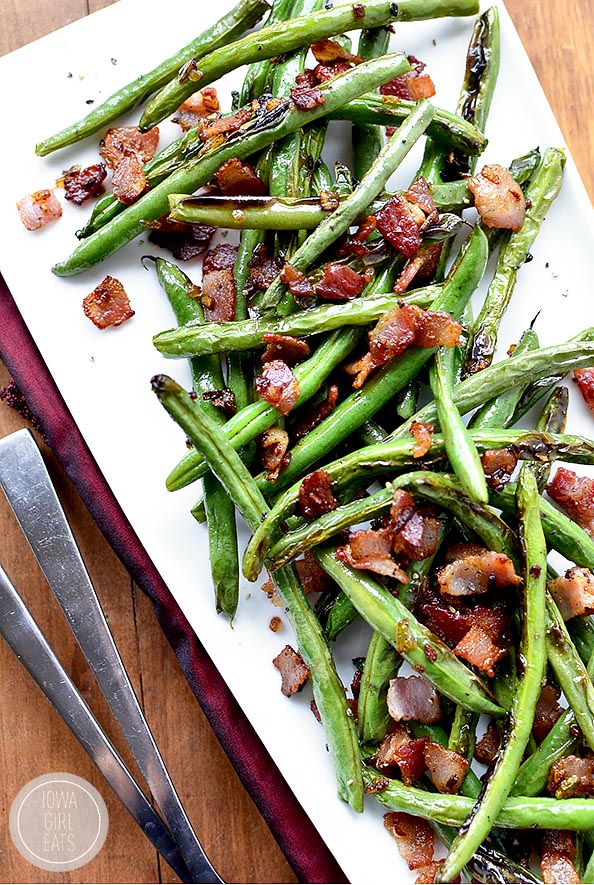 Get the recipe at iowagirleats.com
#18. Cracked Pepper Dinner Rolls:
Dinner Rolls are a tasty accompaniment to any meal. When you add in the cracked pepper, it automatically makes it a little spicier and that's just enough level of spice to make it perfect for the Thanksgiving dinner.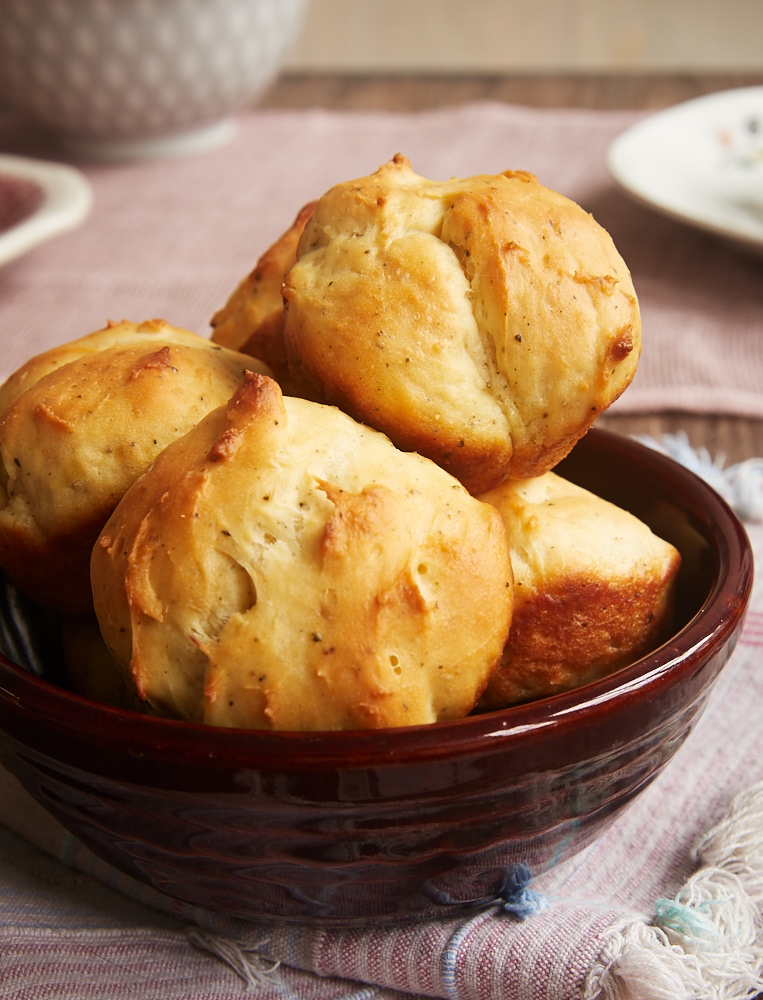 Get the recipe at bakeorbreak.com
#19. Roasted Sweet Potato Casserole with Praline Streusel:
Sweet Potato is a staple Thanksgiving Recipe, popular in every household. Roasted Sweet Potato Casserole is very easy to make and tastes yummy! You can make it ahead and keep it in the refrigerator and then heat it before serving it to your guests.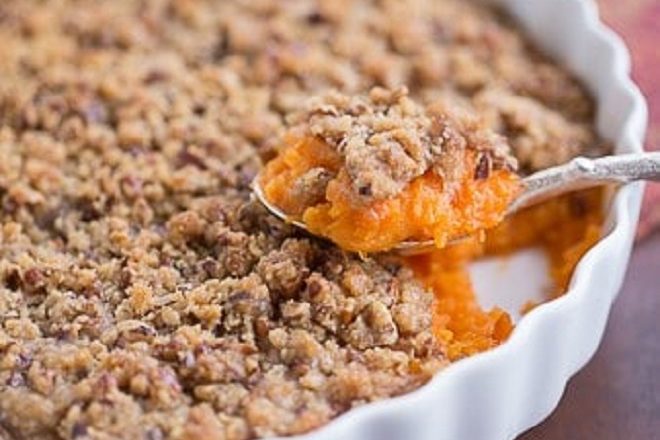 Get the recipe at thatskinnychickcanbake.com
#20. Cheese Grits and Corn Pudding:
The delicious idea of combining Corn Pudding with Cheese Grits is just amazing. Hats off to the person, who could think of such an innovative Thanksgiving Recipe. Do try this Thanksgiving Recipe at home and comment your experiences below.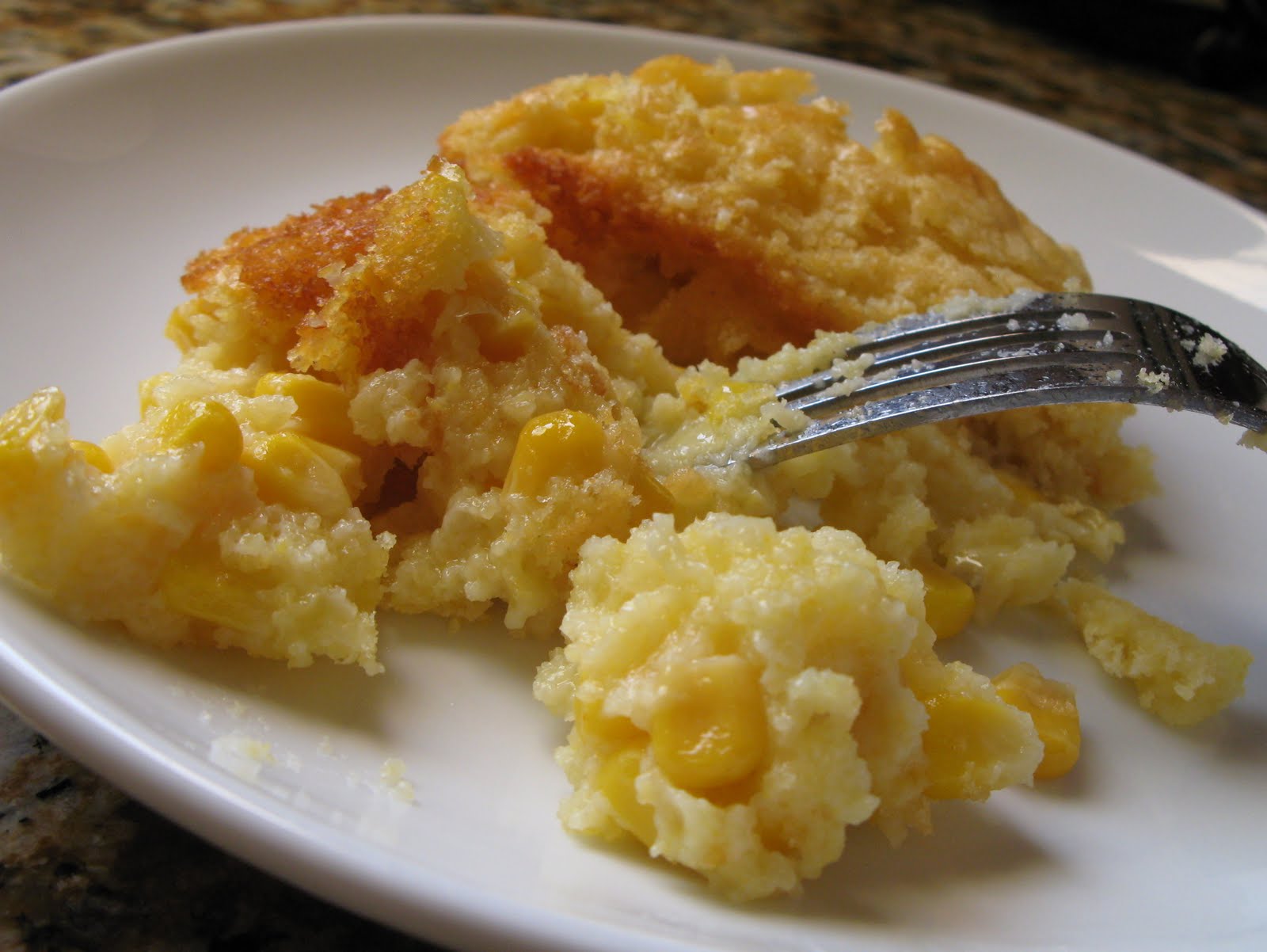 Get the recipe at bakeoff-flunkie.blogspot.com
#21. Fluffy Carrot Souffles:
Fluffy Carrot Souffles are delicious to dig in as cute they look on the top. Try this easy and zero time-consuming recipes this Thanksgiving. The sweetness of the Carrot along with the hint of nutmeg creates an indescribable after flavor, which I'm sure you'll long for later.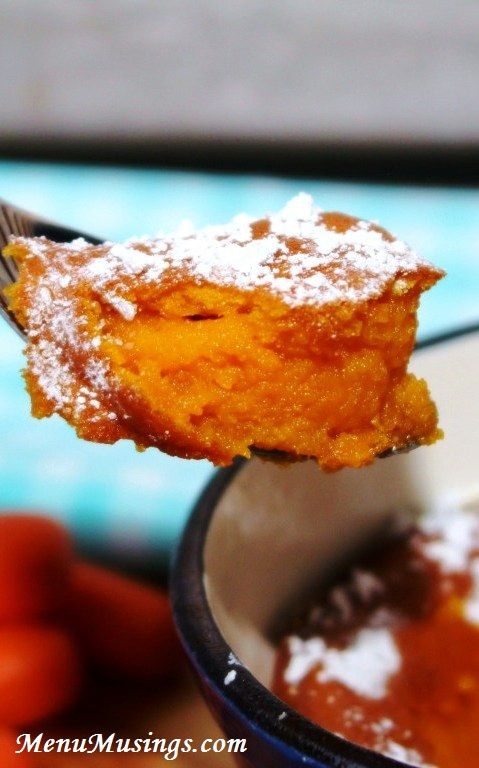 Get the recipe at menumusings.blogspot.com
#22. Potato and Celery Root Gratin
I'm sure, you have heard of Potato Gratin. Think about adding sweet and spicy celery into it! It is going to be something that you've never tasted, but you won't forget easily. The immense and extravagant fragrance and flavors of Celery make this regular Potato Gratin an extraordinary one!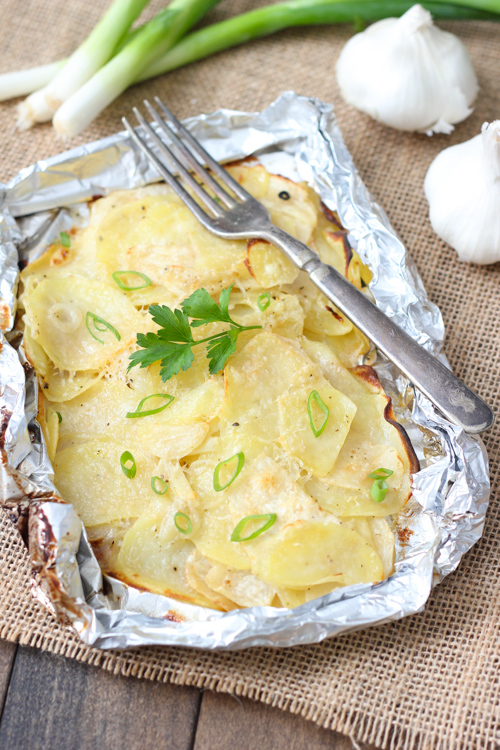 Get the recipe at olgasflavorfactory.com
#23. America's Favourite Apple Pie:
Apple Pie isn't overly sweet. The favorite Thanksgiving Recipe which is made in almost every homes during the Thanksgiving season, Apple Pie is pure nostalgia, that makes life worthwhile!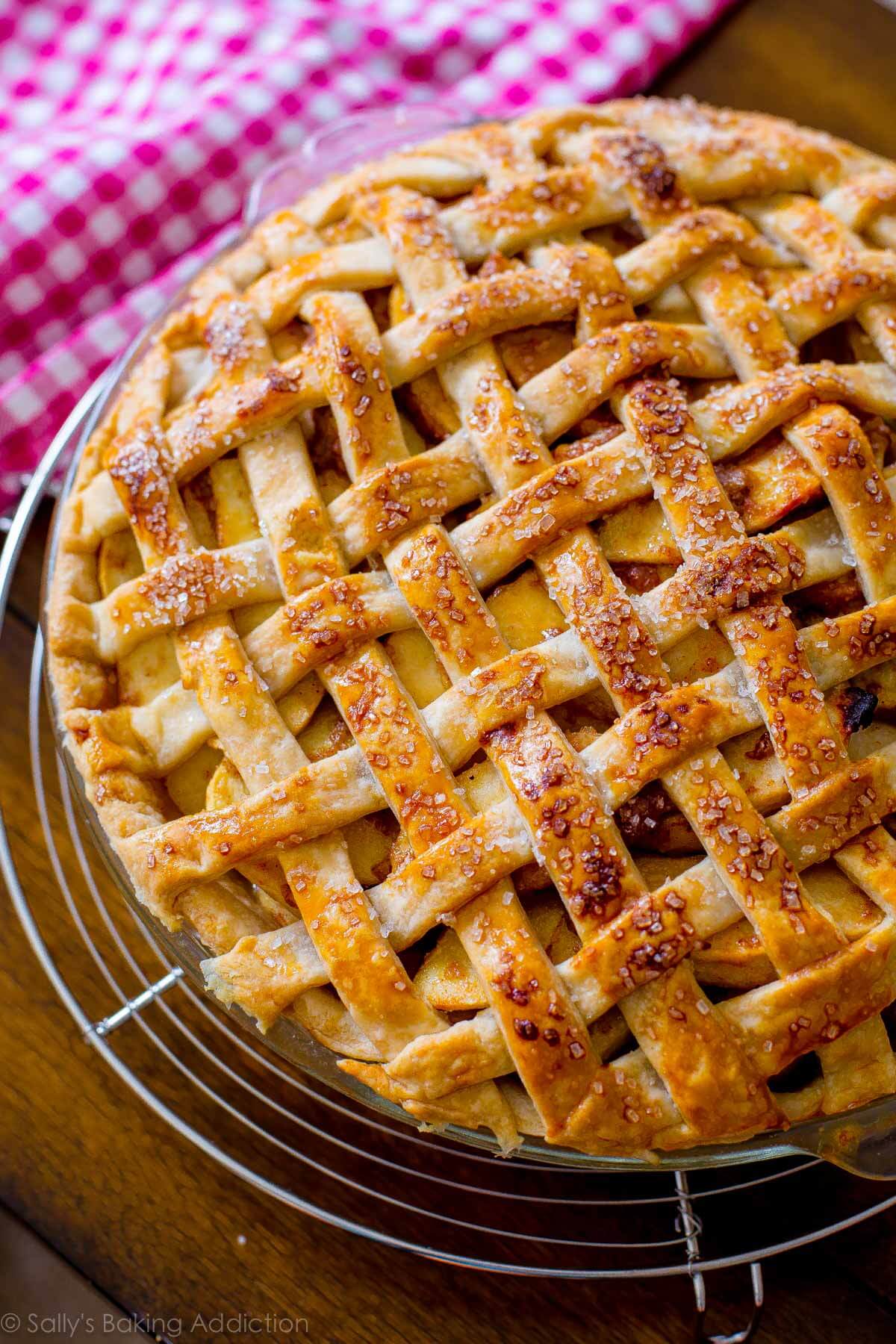 Get the recipe at sallysbakingaddiction.com
#24. Chocolate Pecan Pie:
If you love Chocolate then you should definitely incorporate this recipe in your list of Thanksgiving Recipes. Bittersweet Chocolate tastes the best with the Pecans and this dish is also an alternative to other Pies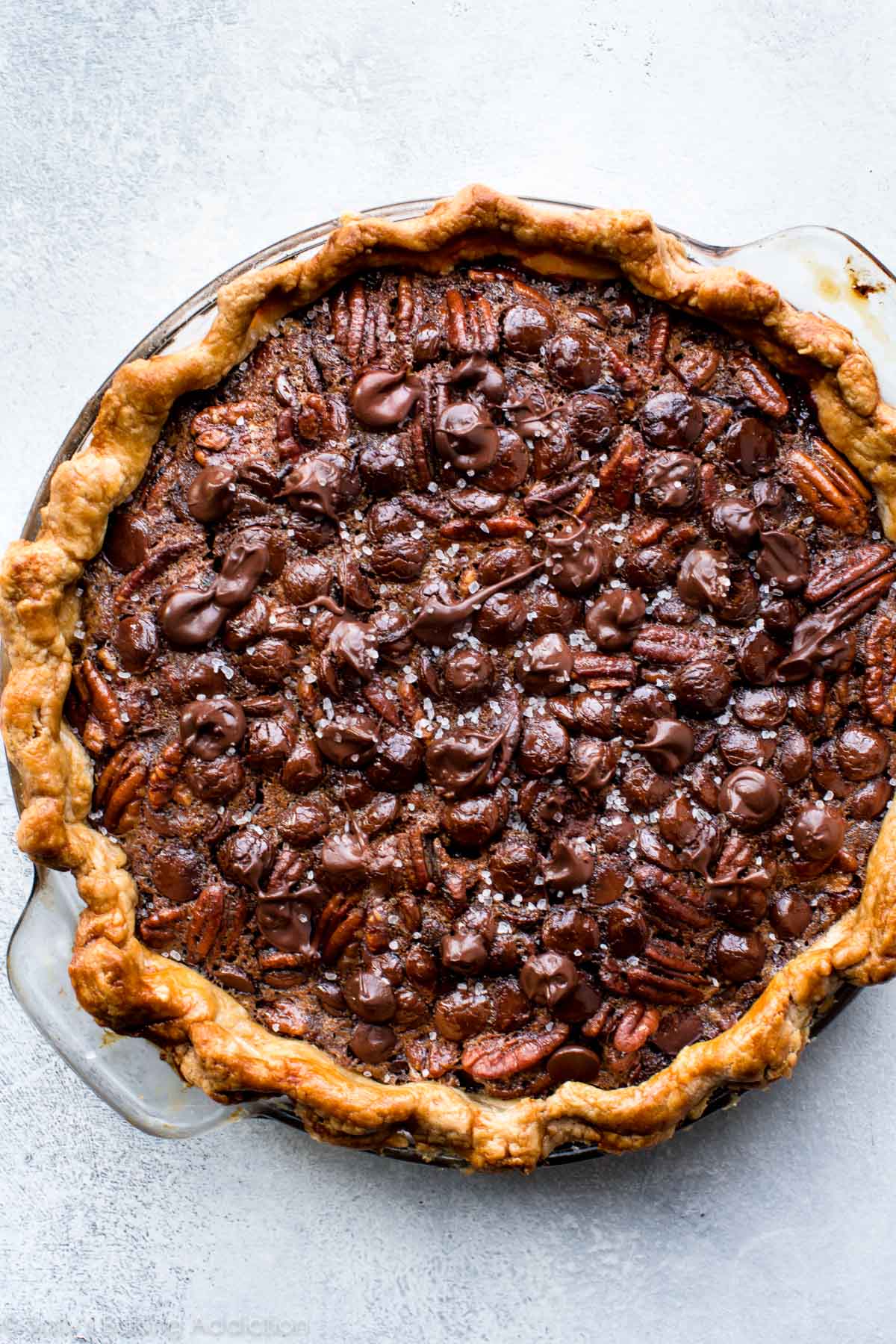 Get the recipe at sallysbakingaddiction.com
#25. Pumpkin Chai Pie:
Pumpkin Chai Pie is a delicious fusion dessert, that combines the flavours of Indian spiced Tea along with the Pumpkin Pie. The flavors of this Pumpkin Chai Pie shall give you a tour of Indian flavors combined with American desserts. Definitely try this Thanksgiving Recipe this season!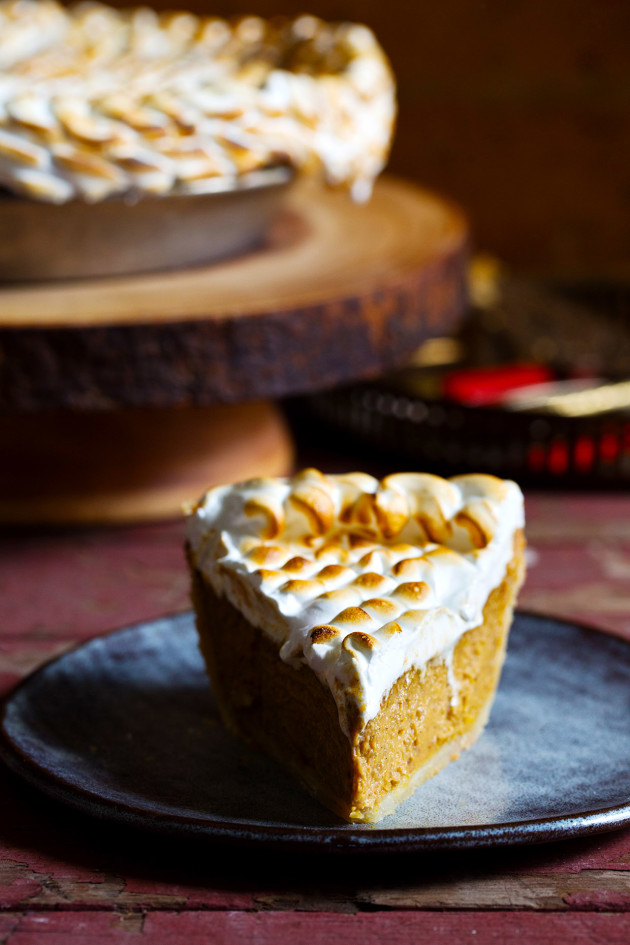 Get the recipe at: bakersroyale.com
This is a list of 25 best Thanksgiving Recipes. Comment below if you liked this. Also share it on your social media handles.
Happy Thanksgiving!!