During the past couple of years, international travelers dipped by one billion due to the pandemic.
However, as many countries slowly get back to safety, travel is picking up again — and that means more people are considering ditching their job and fulfilling their dream of traveling the world. 
Are you thinking about how amazing it would be to travel the world but aren't sure how you'd support yourself? Read to find out about some innovative and awesome ways to finance your new life.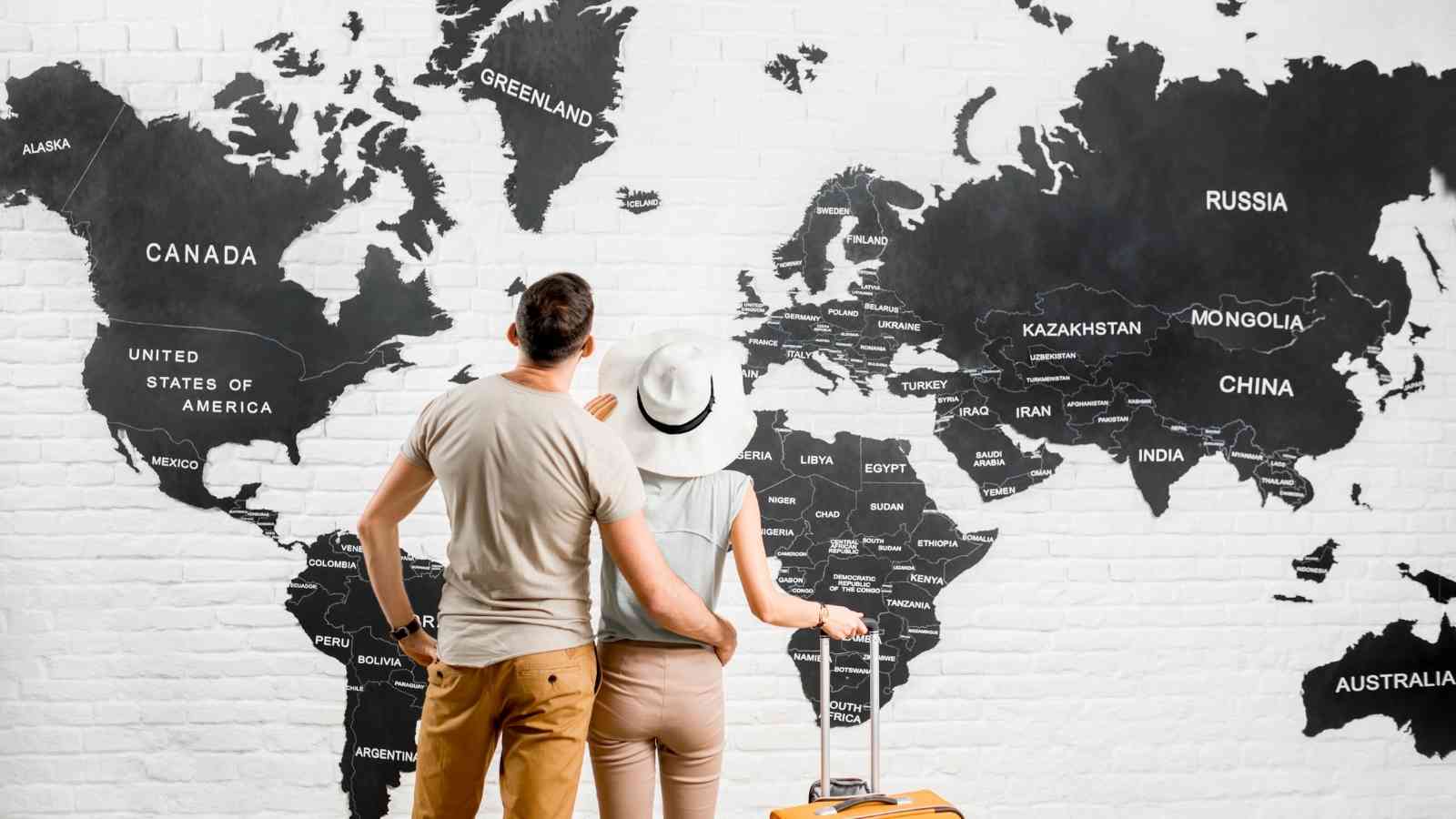 Check Out the Laws First
Before you do anything when it comes to making money while traveling, you need to check out the laws of each and every place you go to. While some remote working is fine in many countries, you may not be able to take on actual jobs while there (that are based on the country) without violating immigration laws.
As well as this, if you spend too long in one country, you may become a resident for tax purposes.
Before you travel to a new place, make sure you read up on the laws which can be extremely varied, and know exactly what's allowed and not allowed. Once you've done that, you can start making some passive income!
Remote Jobs
Remote working is one of the best ways to make money while you travel. A lot of remote work is based on deadlines and comes with a very flexible schedule rather than a nine to five which means you have to be sitting at your computer for a certain number of hours.
Data Entry
Data entry is often a pretty flexible job that pays a decent amount of money. Look out for it when you're looking at listings, as they're often entry-level and don't need prior training. 
Freelance Writing
Freelance writing is another great way to make some money.
There are many different types of freelance writing jobs, from copywriting to blog writing. Some need more experience than others, so make sure you read listings carefully before applying to jobs.
Most freelance writing positions don't regulate your schedule, and you'll simply have to turn the work in on time.
Virtual Assistants
Virtual assistants can make up to $5000 per month. It's a very varied job that can come with a whole range of tasks and those will depend on exactly who you're working for. 
It can be a great job, as some of them pay enough to let you travel and have free time while still giving you a flexible schedule.
Graphic Designer
Consider yourself artistic? Consider a job as a graphic designer.
These jobs do usually require some prior qualifications or experience, however, so you may need to take some classes first. It's worth it for the job though. 
Selling
When wondering how to travel and support yourself, selling is another great thing to bear in mind. There are a number of things you could potentially sell to support yourself, so here are some ideas.
Old Possessions
Are you getting ready to go traveling and haven't actually started yet? Consider selling some of your old possessions to make some money to get you started.
If you have old clothes that are still in good condition, try sites like Poshmark to get rid of them. Selling old electronics can make even more money.
Photographs
Selling photographs can be another great way to make some money. If you're traveling and taking stunning photos of the world around you, you can make prints of them or even sell digital copies to make money online.
Your Timeshare
If you've been traveling a lot, you may have a timeshare somewhere that you might no longer need. Perhaps you no longer go to that location, or just don't spend enough time there to justify it.
In that case, you can sell your timeshare instantly.
Language Tuition
Are you traveling to places where people want to learn the language you speak? Consider taking the time to teach them!
Many other countries are actively looking for people to teach English. Ask around and look online for opportunities and you may be able to spend some time doing that.
Sometimes institutions will be looking for people; other times, it will be private families or people looking to learn. Either way, it can be a great opportunity to make a bit of money in a foreign country.
Surveys and Market Research
There are a lot of apps and websites that will actually pay you to give your opinion on things. You sign up, get surveys sent to you, and you fill them out for some extra cash.
This is a great opportunity as it can be done while sitting in the airport, on the plane using their Wifi, or anywhere really! It may not even take any time out of your day.
This one is unlikely to pay a full-time income. Normally, these surveys don't pay very much at all — but they can be some great extra income, as they'll add up over time if you keep filling them out every time you have a second. Who doesn't want some supplemental money?
Renting
Why not consider renting something out while you're gone? There are two main things you could rent out.
Your Home
One of the best traveling tips to keep income coming is to rent out your home when you're gone.
If you're going to be gone for a long time, you can rent it out for months or even a year. Just make sure you won't need it back in that time!
If you're not sure how long you're going to be gone or know it won't be a long time, you can do short-term rentals or even consider Airbnb. If you live in a desirable location — like a tourist city — you can make a lot of money from doing this. 60% of travelers who have used both hotels and Airbnb prefer the latter.
You can use a lockbox to hand the key over, but it's best to have a friend or neighbor do it — especially since then they can check that it's been returned.
Your Car
Many people don't think of renting out their car, but it's often better than selling it so you can still come home to it!
Places like Turo will allow you to rent out your car through them and even provide you with insurance. That way, you have income coming in constantly, as people are often looking for ways to travel when they come to new places.
Become an Influencer
This one is a little more involved for most, but it's worked successfully for many people — going as far as to make them millionaires!
If you become a social media influencer, you can make a lot of money and do it while traveling. Companies will often pay you to advertise their products on your TikTok or Instagram, and it only takes a few minutes to do a post or story with the product.
The road to becoming one can take a while though. You have to build up your following, make connections, and work very hard to get to a point where people will pay you to advertise their products.
If you can do it successfully, however, you won't need to worry about how to make money while traveling!
Seasonal Work
As long as it's legal where you are or you have the right type of visa, you can probably get involved with some seasonal work.
Some countries often need people to pick fruit and vegetables, which can provide enough money to see you through. You can also ask around in bars and restaurants to see if they need any temporary help.
Hostels often need people to help out in them too, and families may need an au pair. There's a huge variety of work available if you look in the right place, and there will be something to suit your skills.
Now You Can Travel the World
If you've previously wanted to travel the world but been prevented by the reality that it requires money, fear not! Now you know a variety of ways to keep bringing in cash and can consider them while deciding how to fund a life of traveling the world.
Many people have quit their job and never looked back because the rewards that come with traveling are so great that it's almost impossible to miss your old nine-to-five job.
For more travel advice and other lifestyle tips, check out the rest of our site.