Having a ladder makes several difficult tasks easy. Especially cleaning up the gutter. That alone makes it an essential piece of equipment.
But when it comes to storing it properly you face a dilemma considering a ladder needs a big space for storing.
You can't leave the ladder hanging on the wall without any support, if you do then it might accidentally fall over your head and cause you serious injuries.
However, with proper support, you can store the ladder on your storage wall and even on the ceiling. It can be either a ladder rack or a wall hook. If you don't know how to hang your ladder on the wall follow through the coming segments.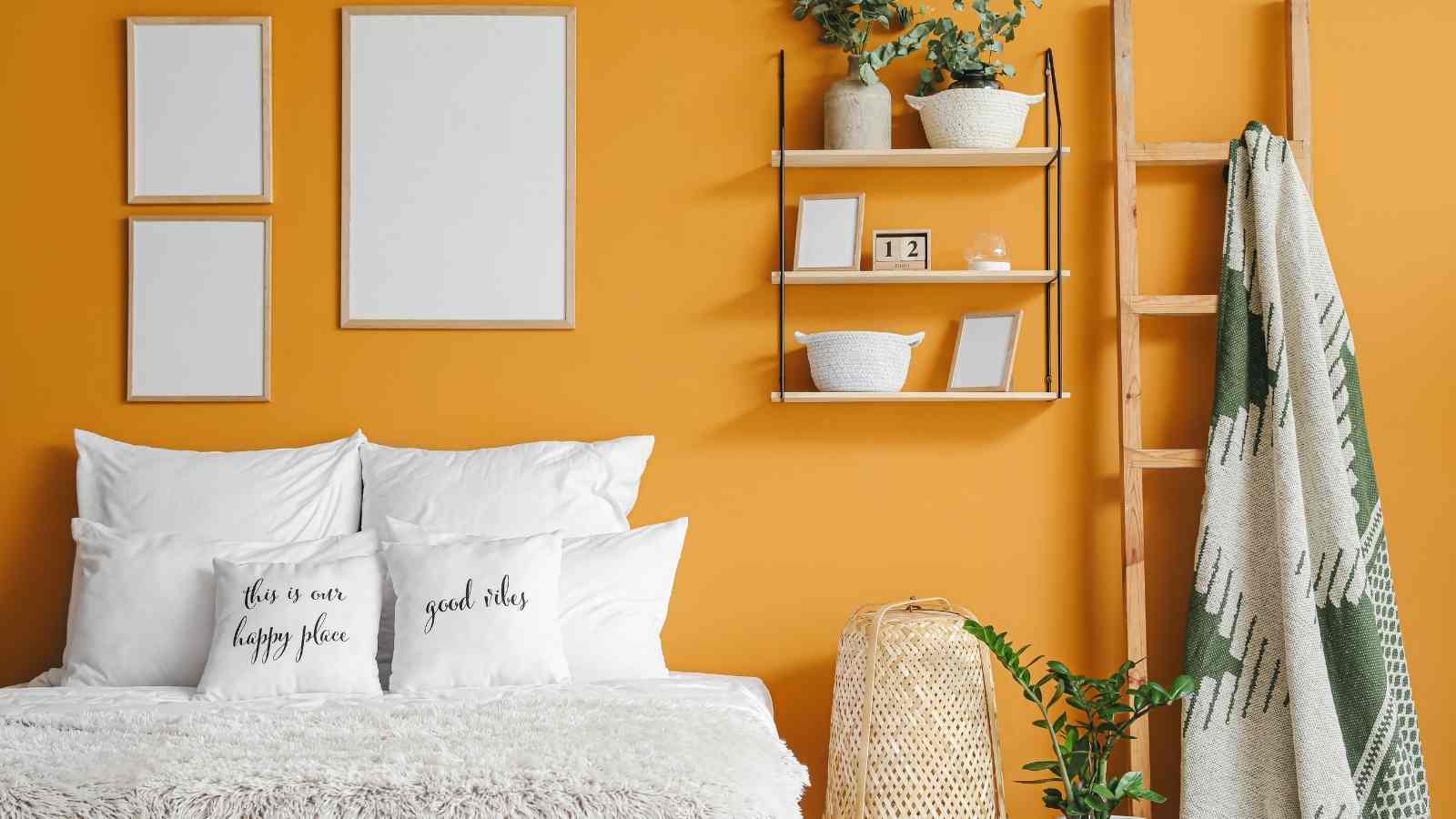 Can You Store The Ladder On The Garage Wall?
Generally, people store their ladders in the garage with other essential equipment. But when it comes to storing a ladder it's quite difficult. because as you know, there are different types of ladders, and each one takes up a lot of space.
So it's hard to find a proper place for it, especially if you have a small garage. However, with a ladder rack or hook, you can not only keep it on the garage wall but also hang a ladder from the ceiling.
In doing so not only you can save a lot of space but also make good use of the garage wall or ceiling. And it's perfectly safe to do so.
How To Choose A Hook For Storing A Ladder On The Wall?
If you wish to store your ladder on the wall, you can't choose the ladder rack or hook carelessly. Just so you know, there are various essential kinds of things to consider.
Let's have a look over them, shall we?
Consider The Ladder Type
As you know there are several types of ladders in the market. However, from those ladders, you choose only one according to your requirement. Like so the hooks or rack you're going to use for hanging the ladder must match the ladder type. Otherwise, they'll be rendered useless.
Consider The Ladder Weight
If the ladder hook or rack can't hold it properly in place, then there is no point in using it, right? Furthermore, if they can't hold it properly, it might fall over and damage the ladder.
Ladders are made from strong material which makes them heavy. Generally, a ladder's weight is approximately about 40 pounds more or less. So while getting the wall hooks for your ladder consider the weight for utmost safety.
Consider The Wall's Space
You won't keep your ladder in your dining room, right? Naturally, you'll keep them in your storage room or garage along with other pieces of equipment. Considering you're using a hook to store the ladder, then you don't have much space inside.
So how you'll keep the ladder should be a priority. Not only does it determine the space but also has a decorative vision. You can either keep them horizontally or vertically, whichever you prefer will affect the choice.
If you're going to keep the ladder in a horizontal position then you might need more than 4 hooks to attach it to the wall. On the other hand, if the position is vertical then 2 hooks will do the job.
How To Hang The Ladder On the wall?
As we mentioned you can hang your ladder in two ways vertically and horizontally. Both ways provide different benefits for your storage place. Such as if you keep your ladder on the wall vertically, it'll save a lot of wall space for your storage place.
On the other hand, although putting it horizontally won't save much space, however, you can use the ladder as a decorative stand to keep your other storage equipment.
But before you start, you should collect the necessary pieces of equipment. Such as:
A drilling machine
Measurement tapes
2.5-inch screw
Hanging hooks
Now that you have a list of equipment, let's dive into the process.
Hanging The Ladder In A Vertical Position:
Hanging the ladder in a vertical position is an excellent way to save up your storage wall space. Especially if you have small storage.
First, decide which side of the wall you'll keep the leader on.
Then take the necessary measurement of the wall according to the ladder size and shape.
After that, drill holes with the hanging hooks, but make sure to keep them in the same alignment.
When that's done, take the ladder and hang it on the hooks.
While hanging the ladder to the hooks, be gentle, otherwise the hooks might fall off the wall.
Hanging The Ladder In A Horizontal Position:
A horizontal ladder hanging position is great if you have a creative mindset. It lets you utilise the wall space in a decorative manner.
Locate a specific wall space where the ladder won't look out of place. (in a decorative point of view)
Mark the spots according to the ladder's size and shape. Make sure to keep enough space in between.
Drill the hanging hooks on the wall. To protect the wall from any damage you can use a piece of cardboard.
After that, it's time to test your hard work, put the ladder over the hanging hooks.
To secure it even further you can add chains while drilling the hooks. Those chains will help you secure the ladder into one place.
Essential Tips For Hanging A Ladder On The Wall
Hanging the ladder on a wall can be hectic work if you don't know what you're doing. No worries, we're here to help. In the segment below, we've covered a few tips for you to consider. It will help you do the work a lot smoother.
As you know storage walls are filled with dirt and dust, before you begin, you should clear out the obstacles. In doing so you'll have a more clear vision of your work.
Always mark the accurate size of your ladder on the wall, it'll help you set up the hooks or rack accurately.
Remember to avoid using short screws, longer screws are easier to locate and help you attach the hooks/rack with ease.
While bolting down the screws use a pair of gloves to protect your hands from any harm. Also either try to wear an eyeglass or try not to look while drilling the screws on the walls.
Use a piece of wood under the hooks, they will not only protect the wall from any damage but also it'll be easier to remove the hooks from the wall.
Last Words
Indeed a ladder is an essential piece of equipment. But in all honesty, if you're not a construction worker you won't need the ladder in your day-to-day use. At best you'll need it once a week or a month.
So besides storing it you won't have any other usage for it. And as mentioned, storing it isn't easy. But not anymore, with the above-discussed steps you can now utilise your storage wall better. And make better use of your ladder to keep other essential equipment in your storage.