Valentine's Day is around the corner and with it I'm sure you must be busy looking for ideas and inspirations to make your day a special one. Handmade Valentine's day décor are an ideal way to woo your partner. If you are looking for Valentine's Day gifts for him or her, then I suggest you go for Handmade crafts. For your decoration too you can try out handmade crafts.
From wreaths to wind chimes to paper decorations to centrepieces, you can do a lot for a cute yet adorable Valentines day decor. Here, I've assorted the best and quick crafts and decor ideas which you can do for Valentine's day. You do not have to spend a fortune to make your V- Day a special one.
Just some simple things and you'll have a fabulous decoration ready for Valentine's day. For more ideas and inspirations read below.
Handmade Valentine's Day Decor Ideas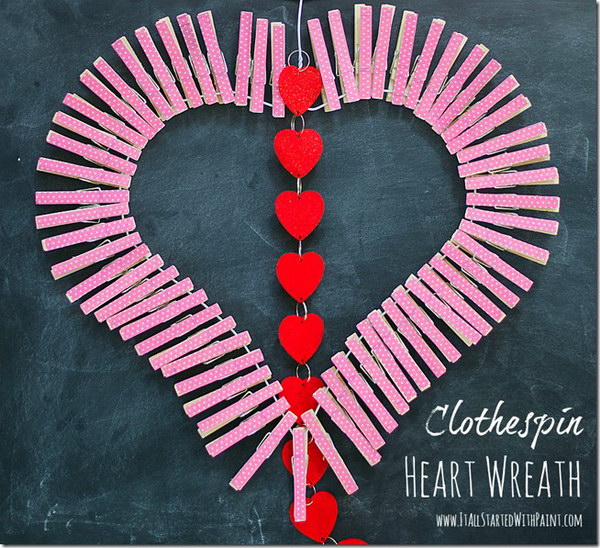 2. Crystals and Hearts around the Candlesticks for Valentine's Day Decor. Pic source catchmyparty.com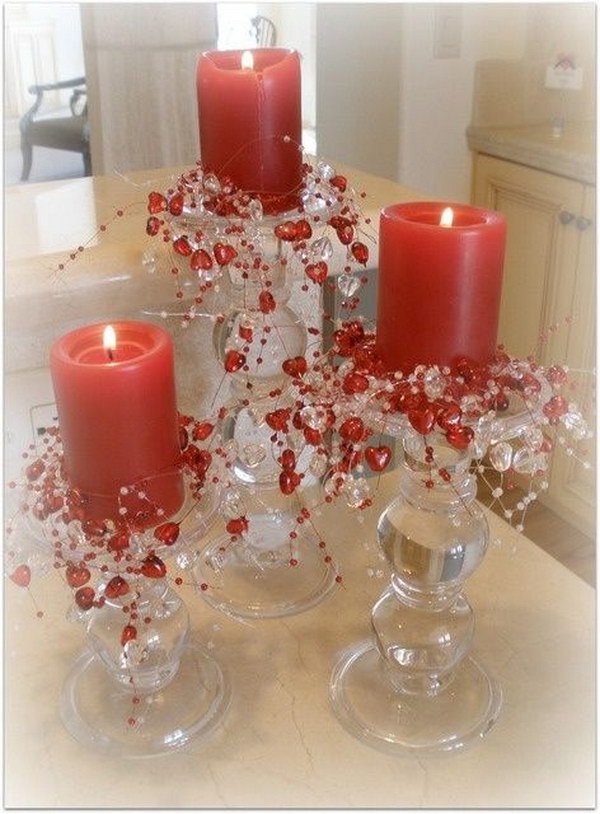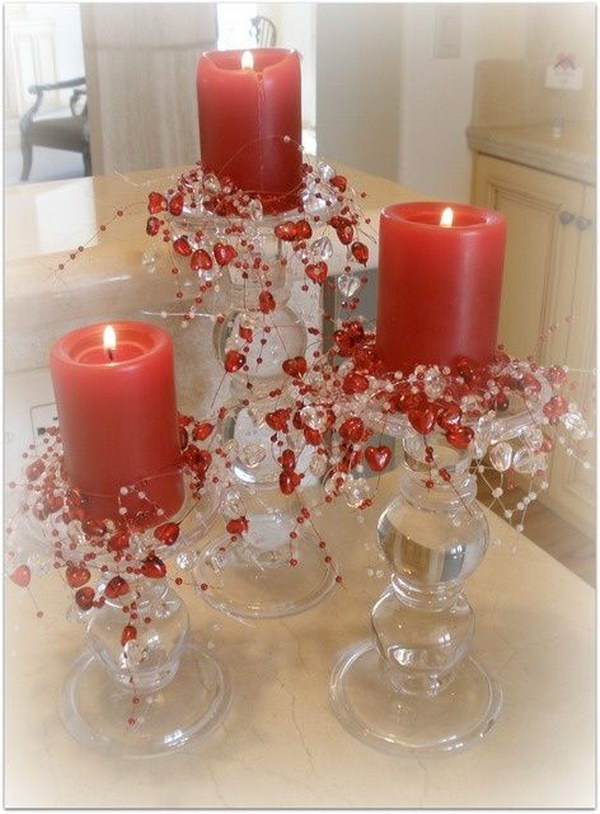 3. Cupid's Arrow Valentine's Day Wreath. Pic source createcraftlove.com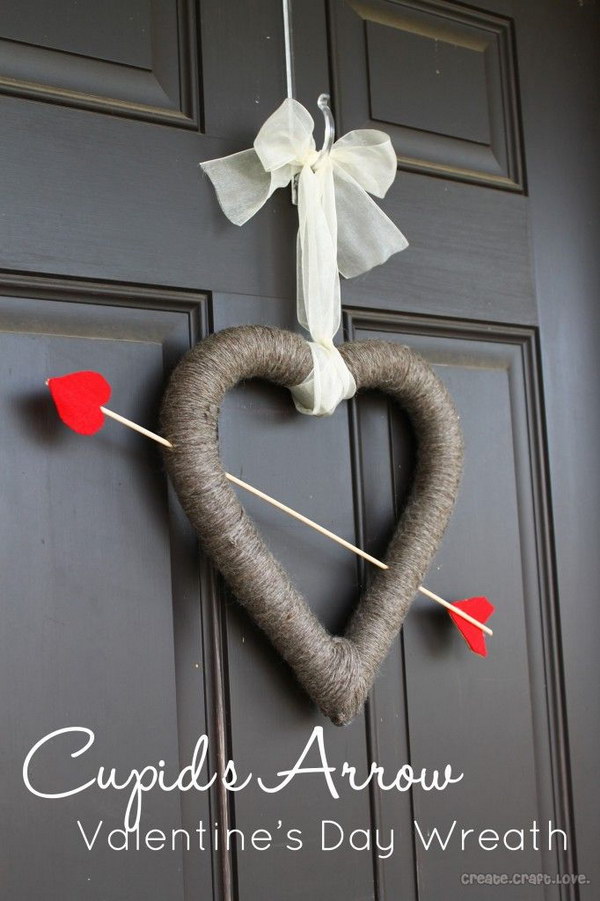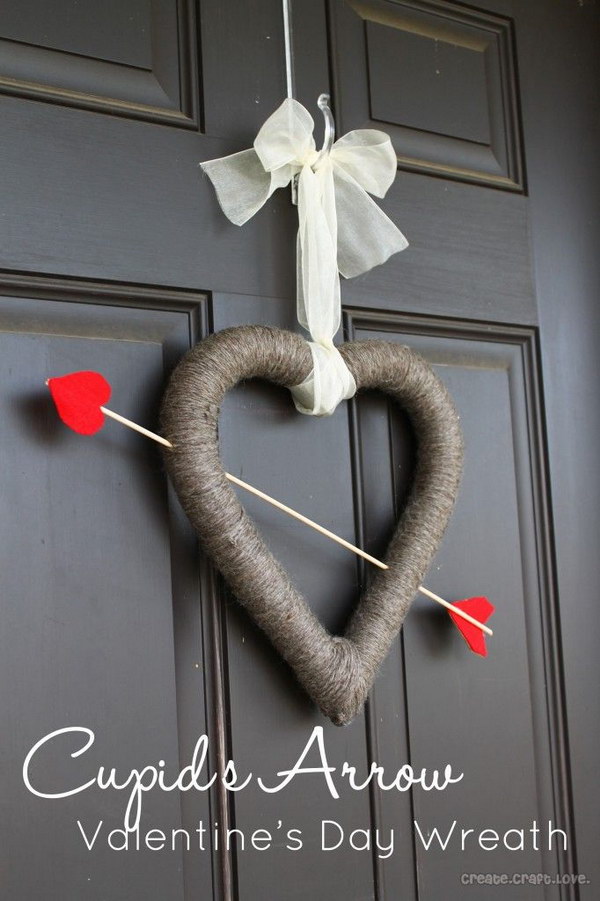 4. Cute Valentines Day Decor – Burlap "Love" Table Runner. Pic source h2obungalow.com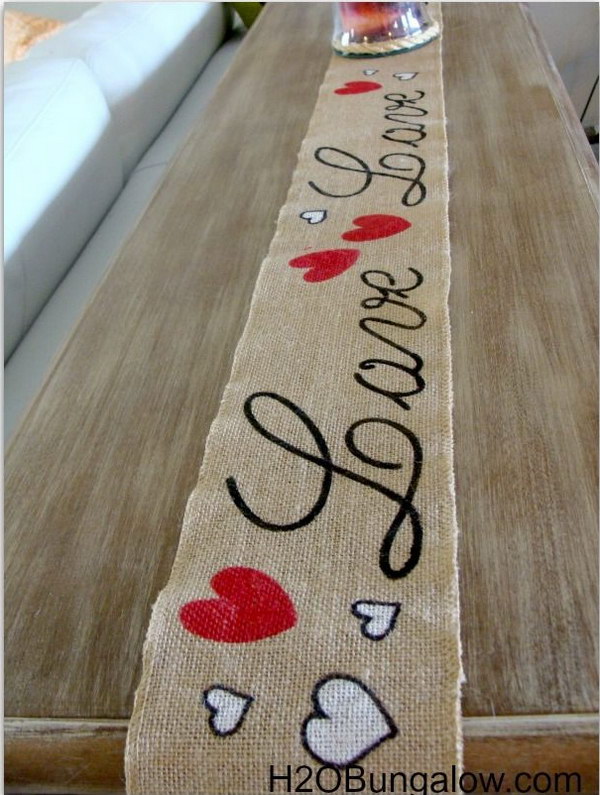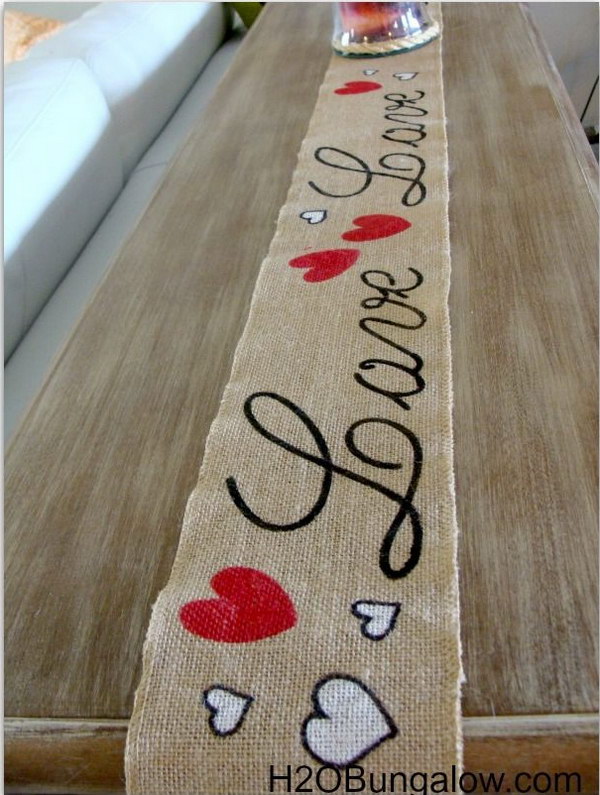 5. DIY Glitter Love Canvas Sign. Pic source heylaurenrene.com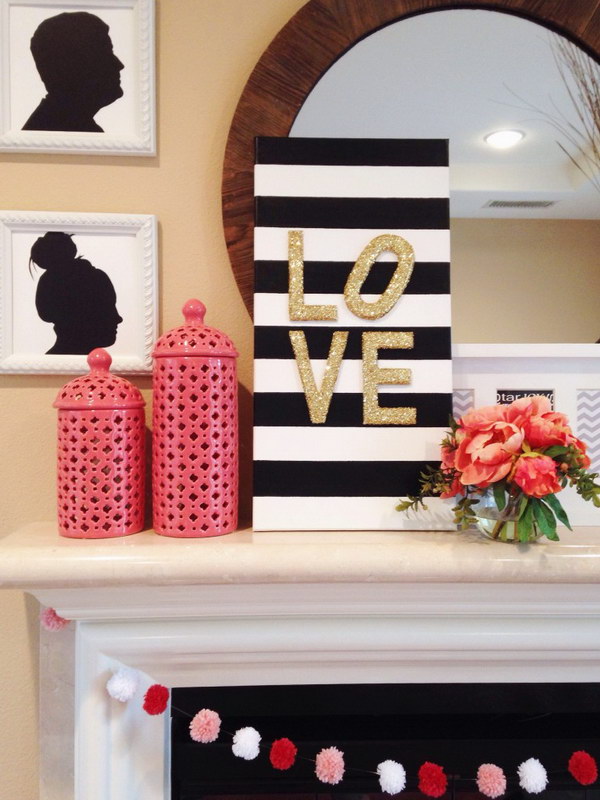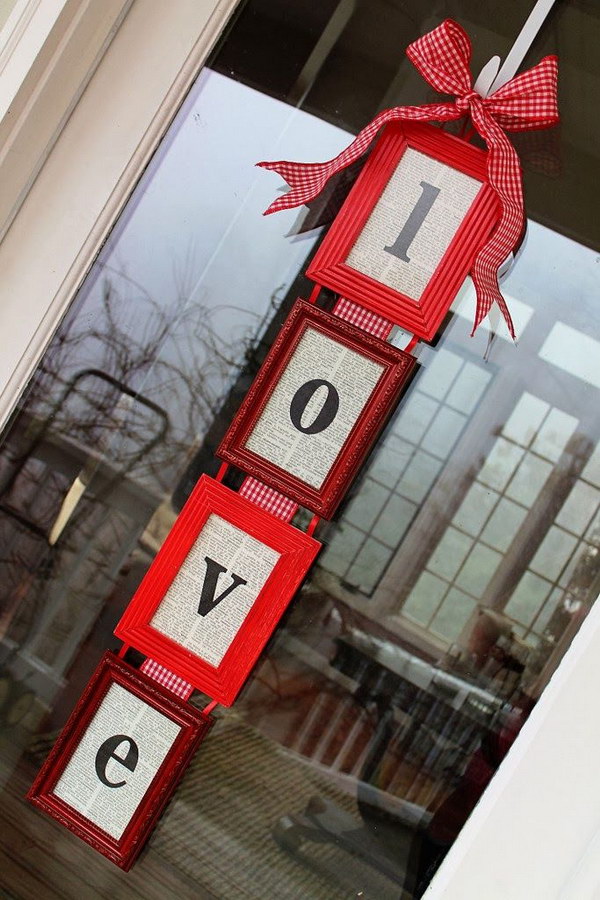 7. Easy 10-Minute Valentine's Day Wall Art. Pic source tatertotsandjello.com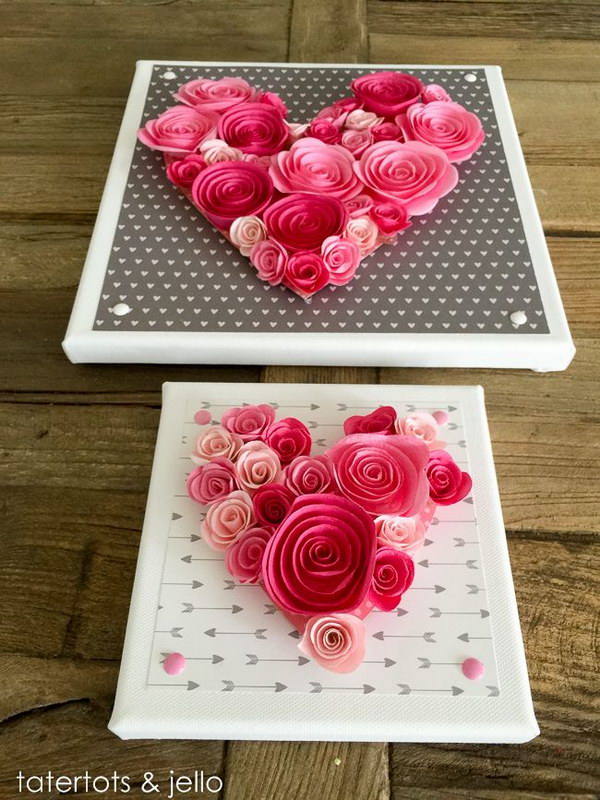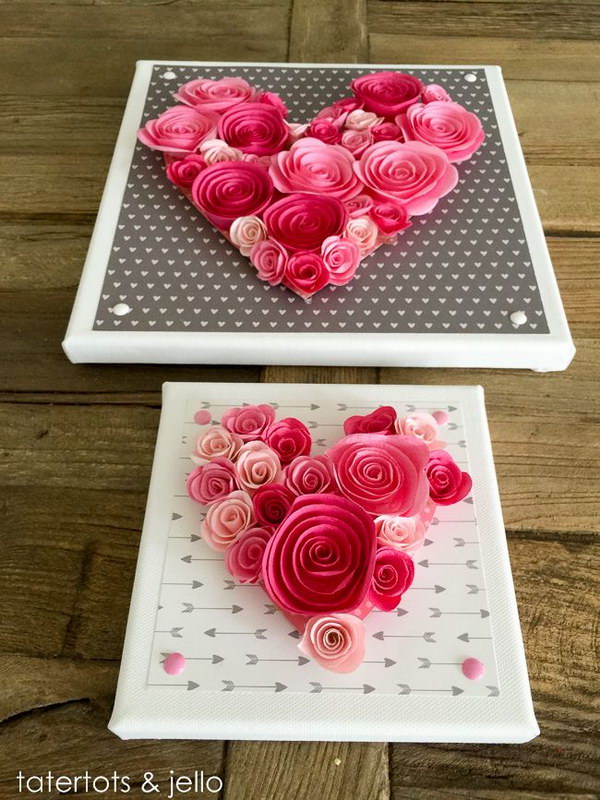 8. Easy DIY Heart Tree. Pic source moneyhipmamas.com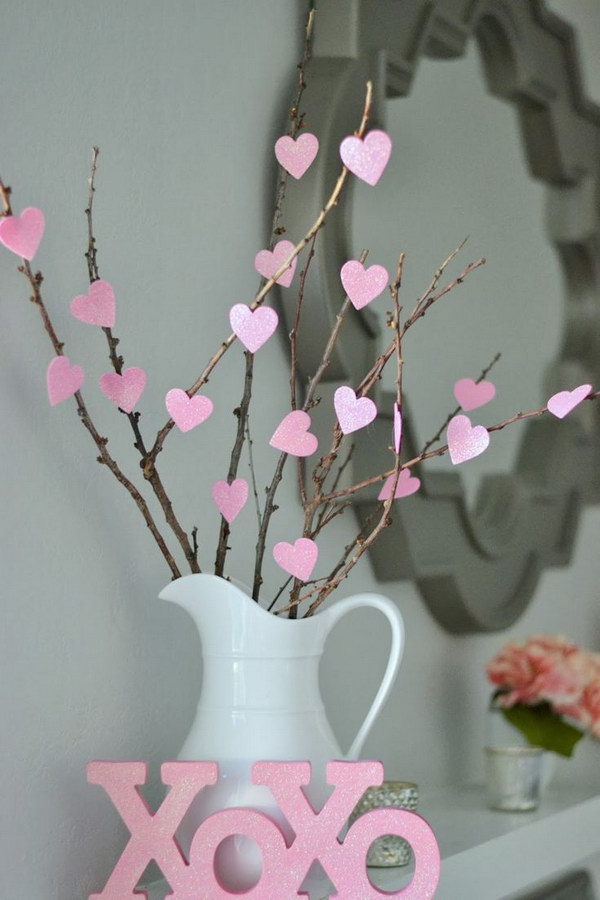 9. Framed Heart on Burlap Valentines Day Door Decor. Pic source thenshemade.com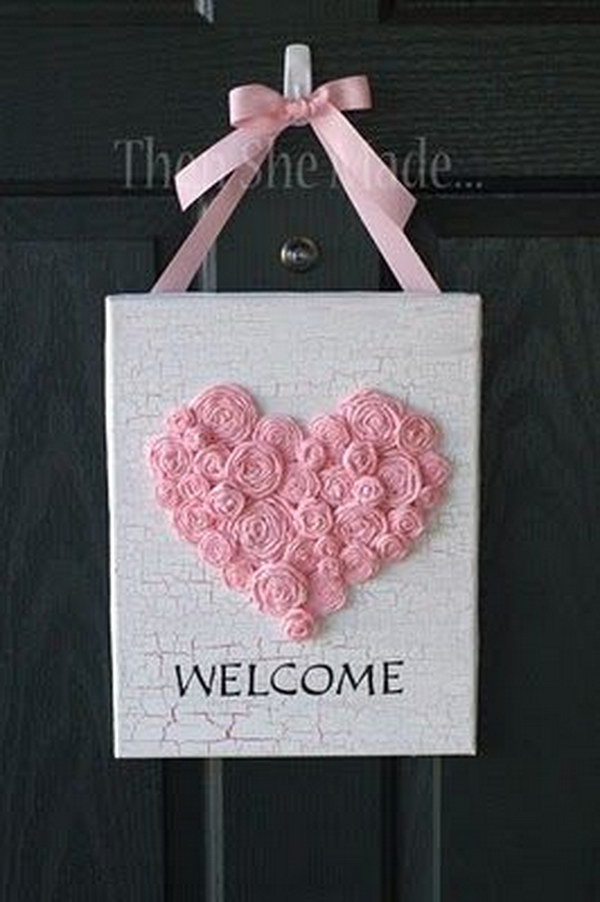 10. Fun Valentines Day Centrepiece Using Conversation Hearts. Pic source amandajanebrown.com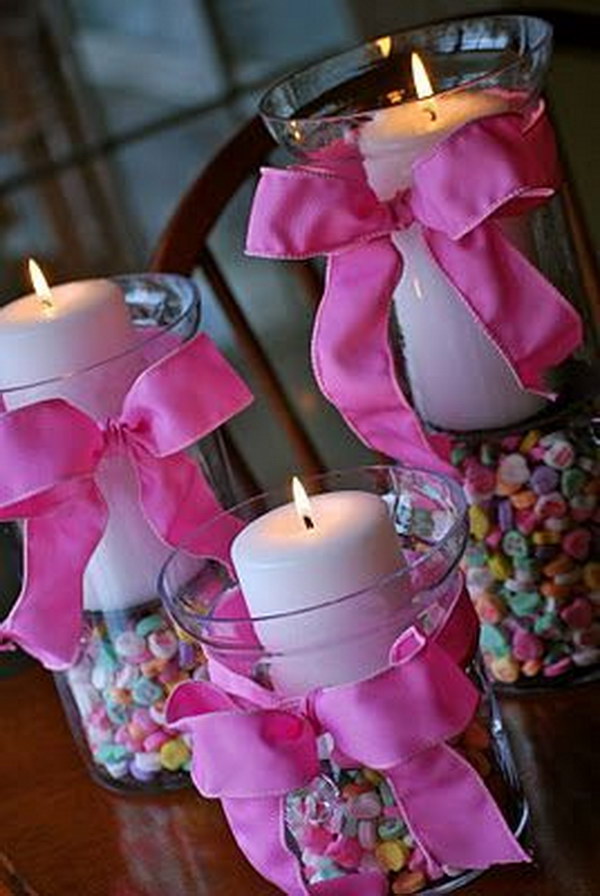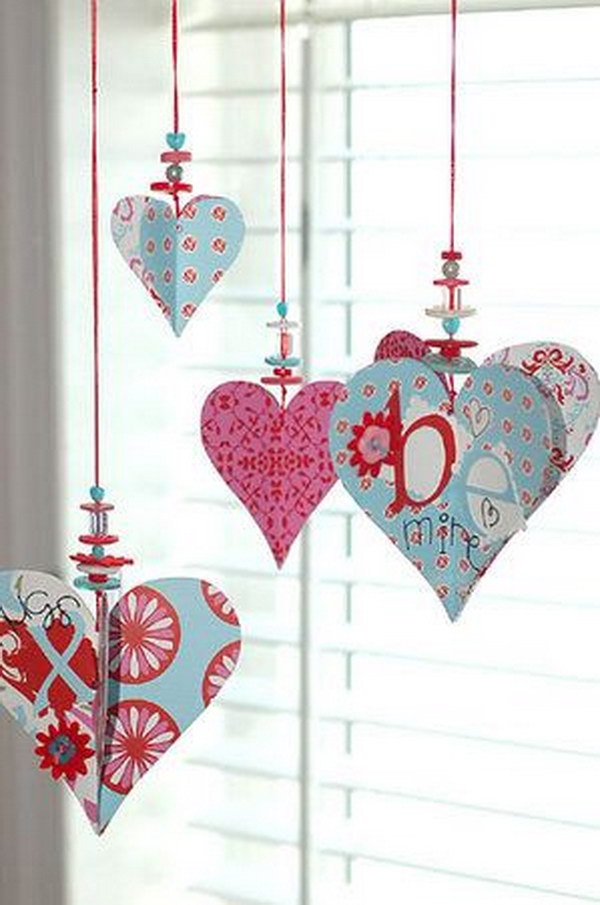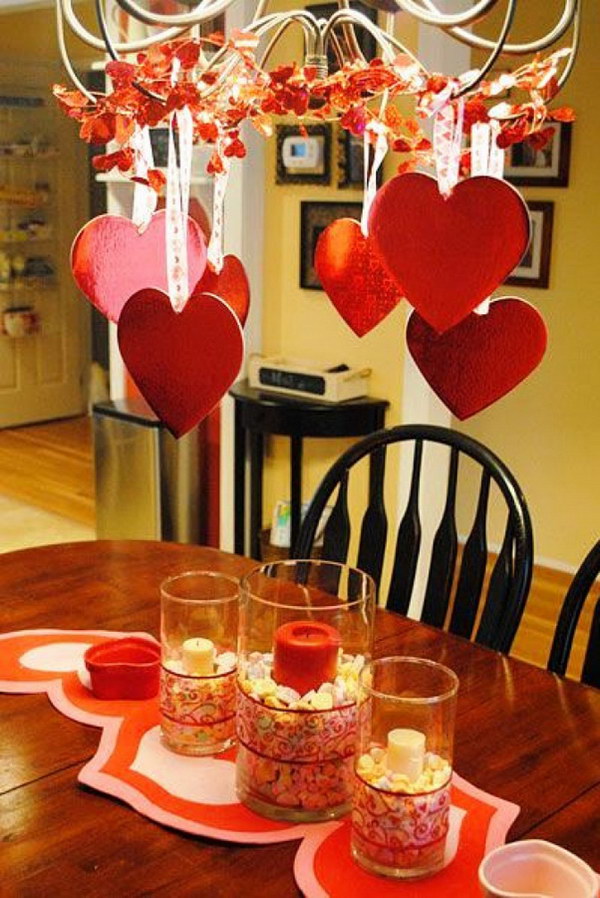 13. Heart-Shaped Lollipop Candles. Pic source pixersize.com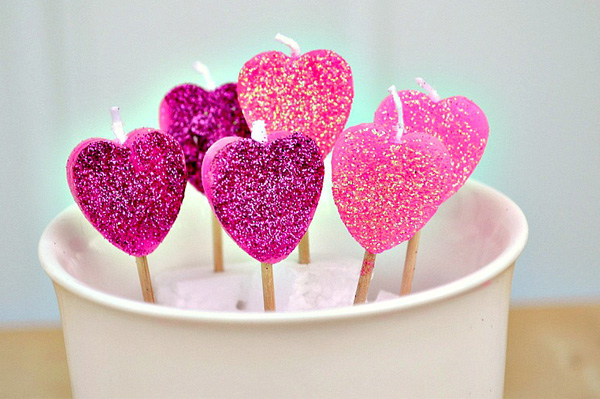 14. Hold the Key to My Heart Valentine Art. Pic source shakentogetherlife.com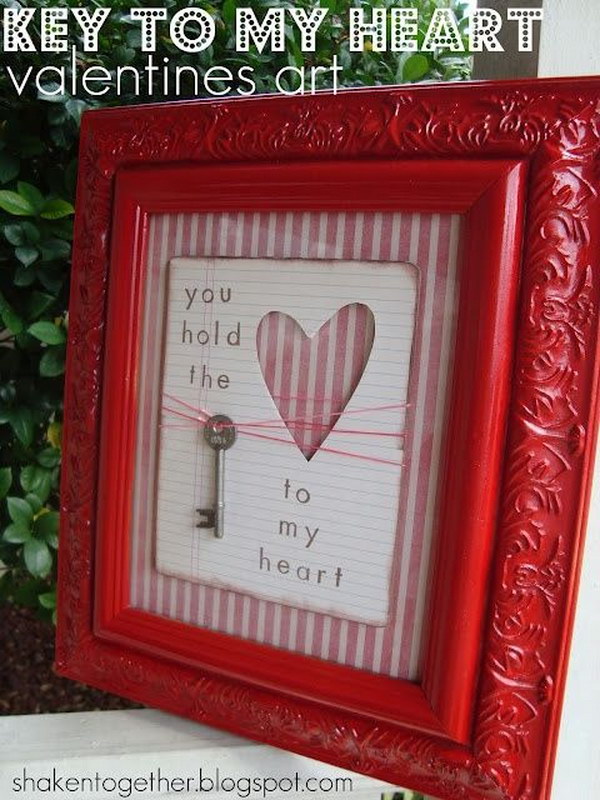 15. Roses Pattern Photo Frame. Pic source diy-enthusiasts.com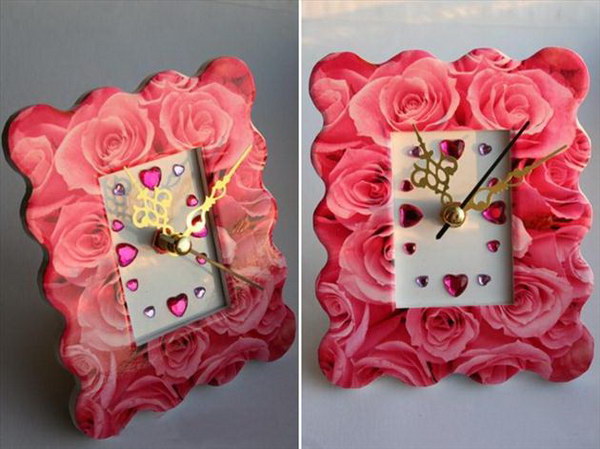 16. Two Little Lovers Sitting in a Tree Decor. Pic source thedatingdivas.com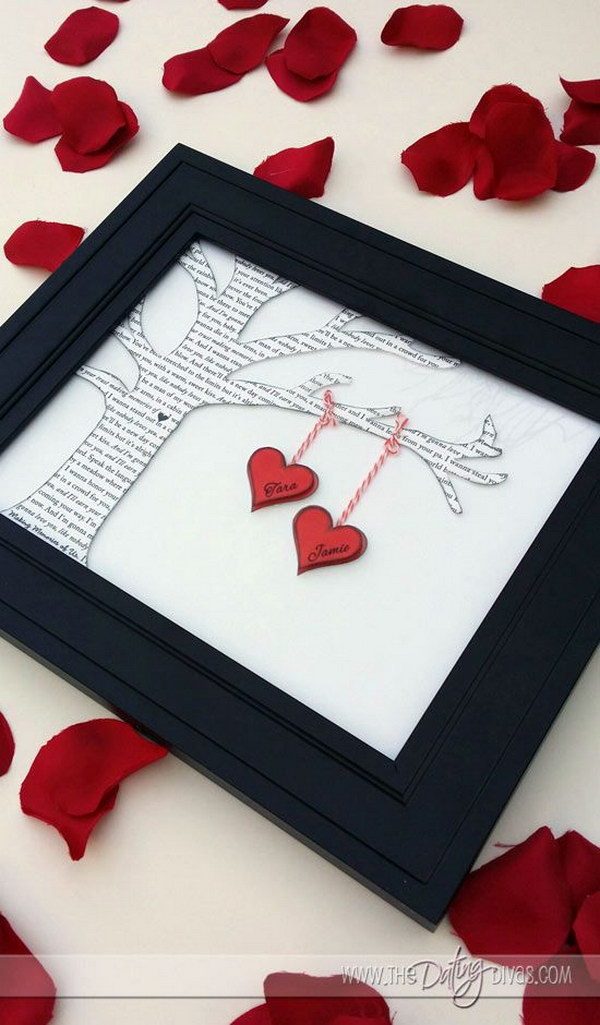 18. Valentine's Day Glitter Hearts Jar. Pic source stretchingabuckblog.com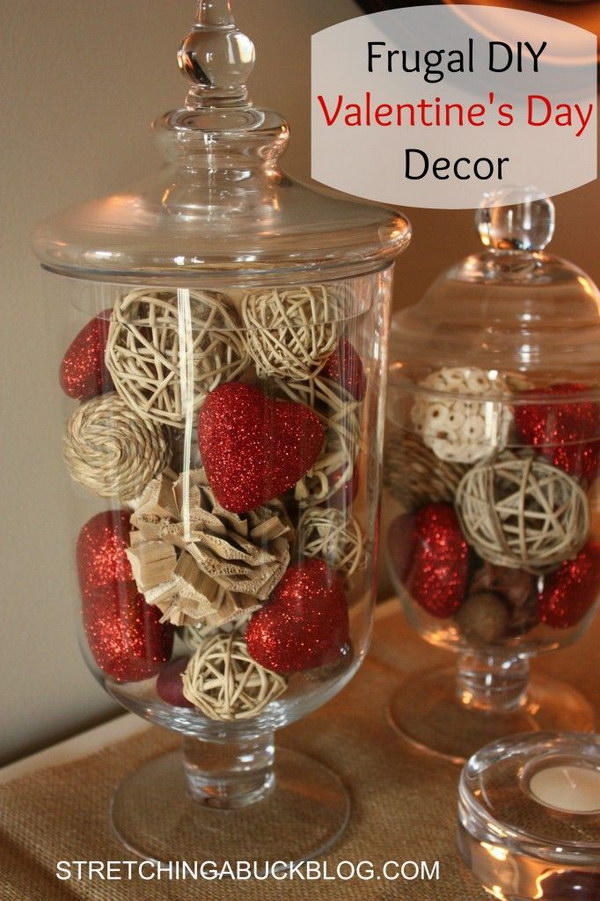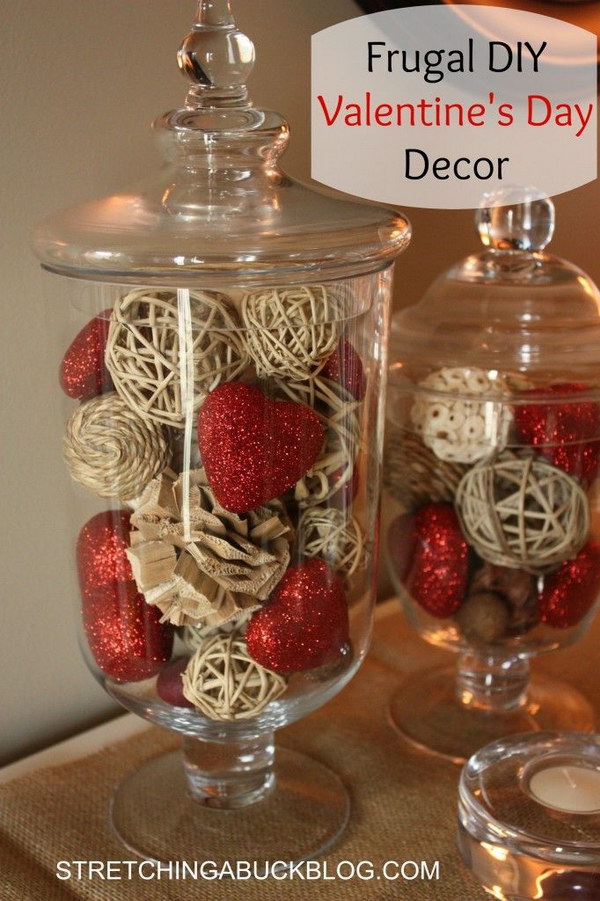 19. Valentine's Day Hershey's Kisses Mice. Pic source practicallyfunctional.com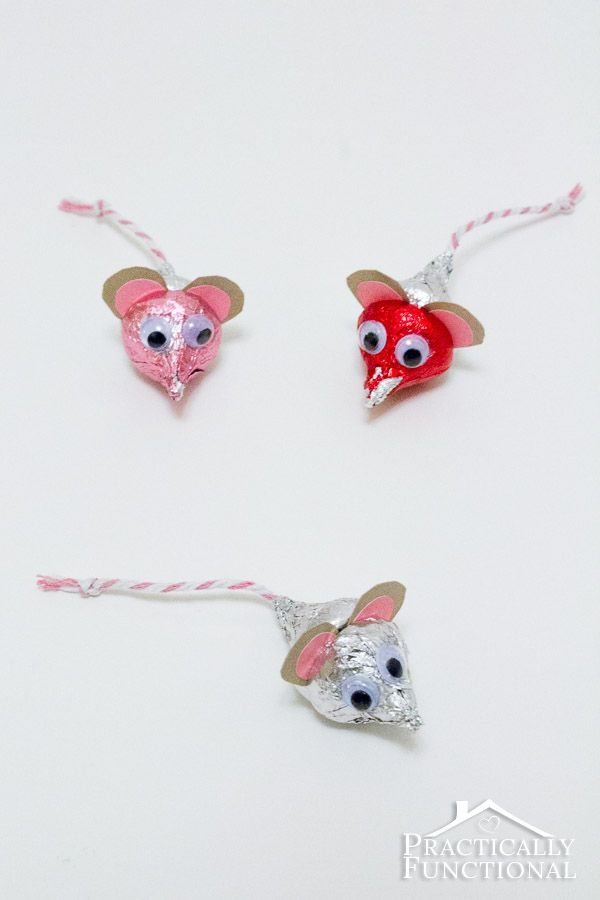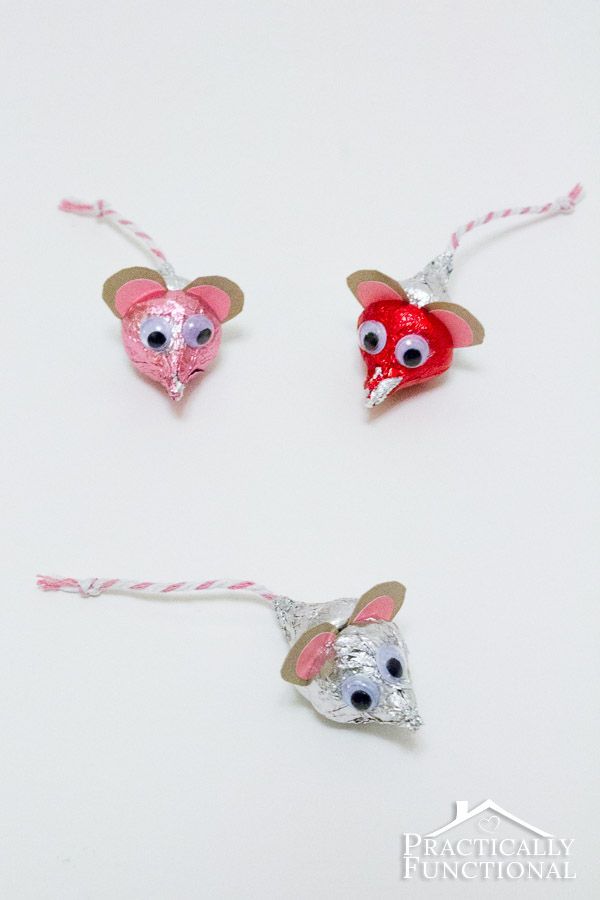 20. Valentine's Day Treats for Your Sweet. Pic source domesticfashionista.com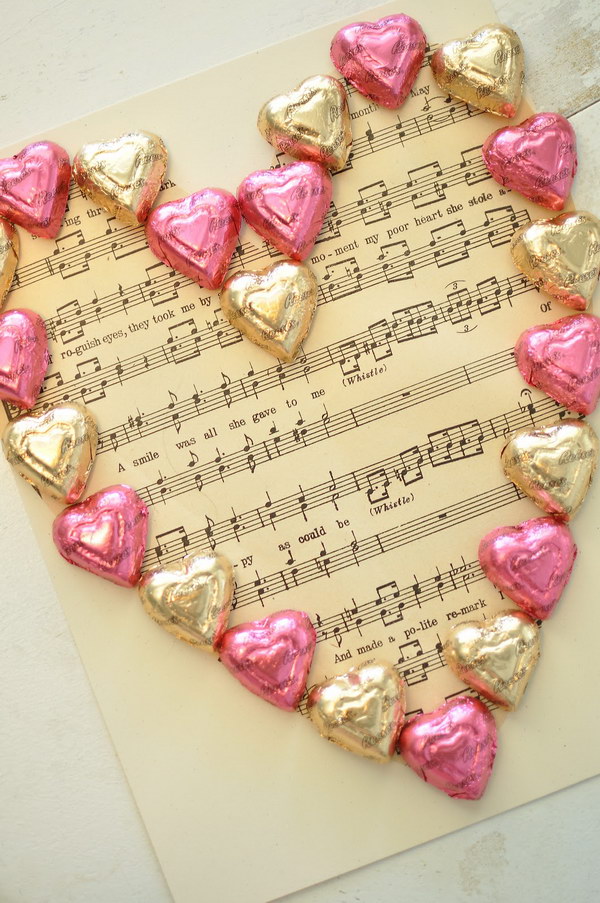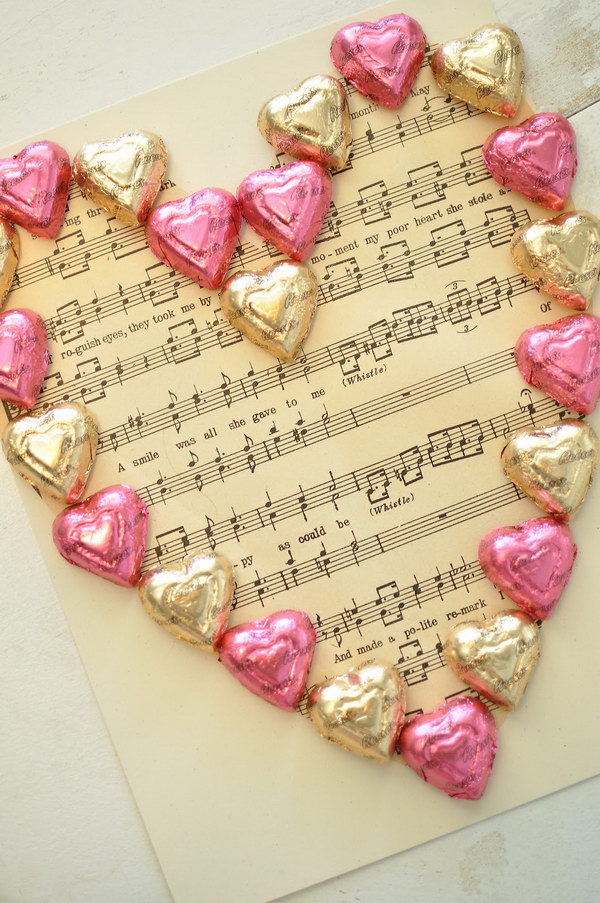 21. You and Me on a Tree Piece of Wood with Initials Carved in. Pic source threescoopsoflove.blogspot.in