Did you know that more than 85% of U.S. households have a washing machine in them?
Doing laundry was once a very time-consuming chore before the invention of the washing machine. However, there are still some garments of clothing you don't want to stick in the washing machine and need to wash by hand.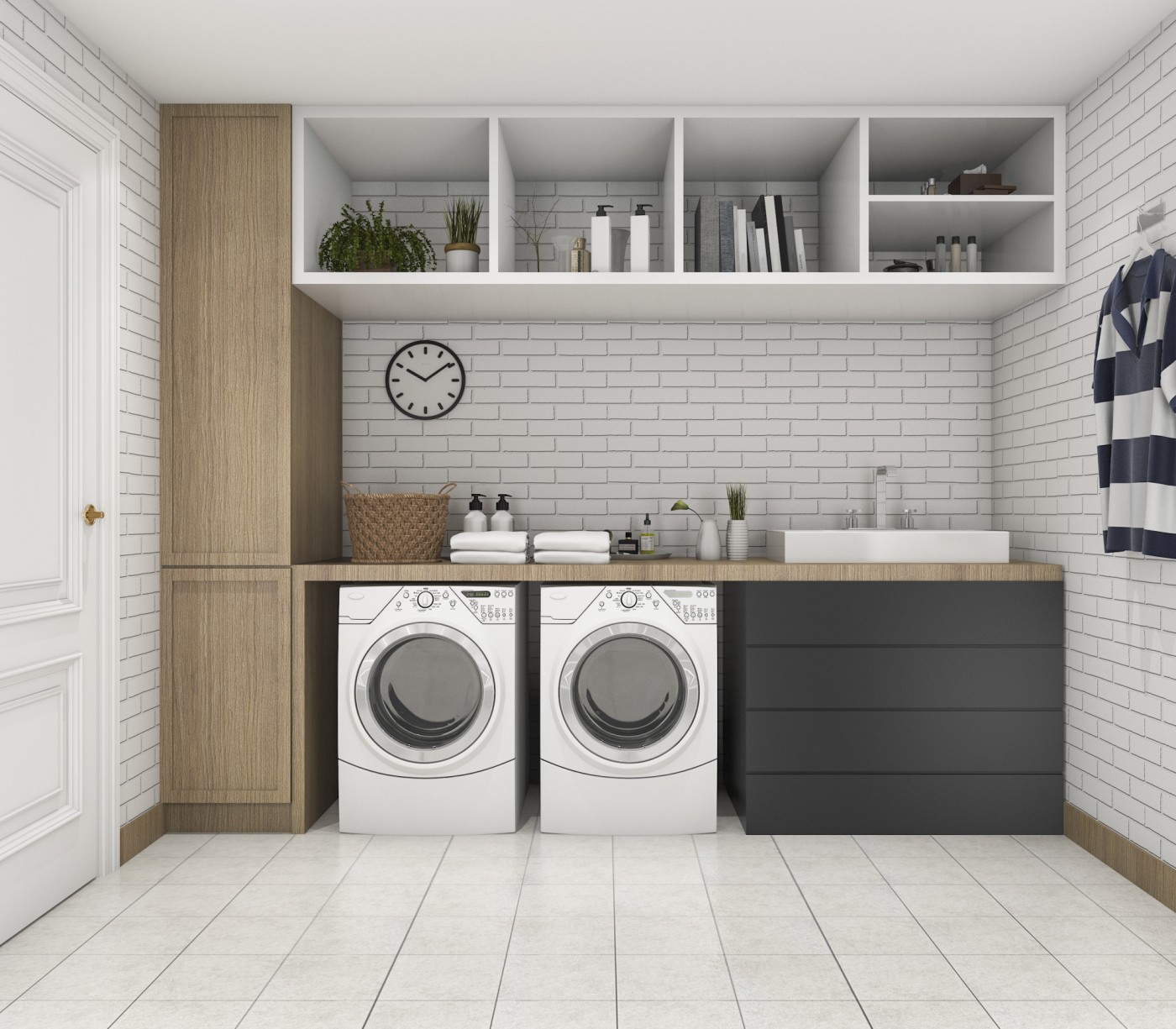 Read on to find out how to incorporate a laundry room farmhouse sink that'll help transform your home and provide you with the ideal place to clean your clothes.
5 Ideas for Incorporating a Farmhouse Sink in Your Laundry Room
Before we dive into our favorite farmhouse sinks for your laundry room, let's address the important points. What is a farmhouse sink? How much do they cost? And why should you install a farmhouse sink in the first place?
A farmhouse sink, also known as an apron sink, is a large, deep sink. A farmhouse sink sits on top of a cabinet and takes up more space compared to other sinks. Farmhouse sinks don't usually have a divider in them, so they are ideal for washing large items.
The cost of laundry room farmhouse sinks depends on the material used. Common farmhouse sink materials include stainless steel, fireclay, copper, granite, and black slate.
Stainless steel farmhouse sinks often cost around $400, whereas fireclay can cost up to $850. On top of the initial cost for the sink, you'll also need to pay for it to be installed, which can cost up to $400.
Farmhouse sinks may seem costly, but they make excellent sinks for laundry rooms, which is why many people choose to have them. The depth and width of the sinks are very practical for cleaning clothes in and can make your hand wash garments less of a chore to clean.
Another reason to install a farmhouse sink in your laundry room is that they can help to improve your posture. Farmhouse sinks are created to be ergonomic because you don't need to bend over a countertop when you're cleaning. With that in mind, these are our favorite laundry room farmhouse sink designs and ideas.
1. Small Farmhouse Sink for Laundry Room
Many laundry rooms don't have a lot of space, so a great way to incorporate a farmhouse sink is by choosing a smaller one. Small or mini farmhouse sinks will help you save space but still provide you with a wide basin to wash your clothes in.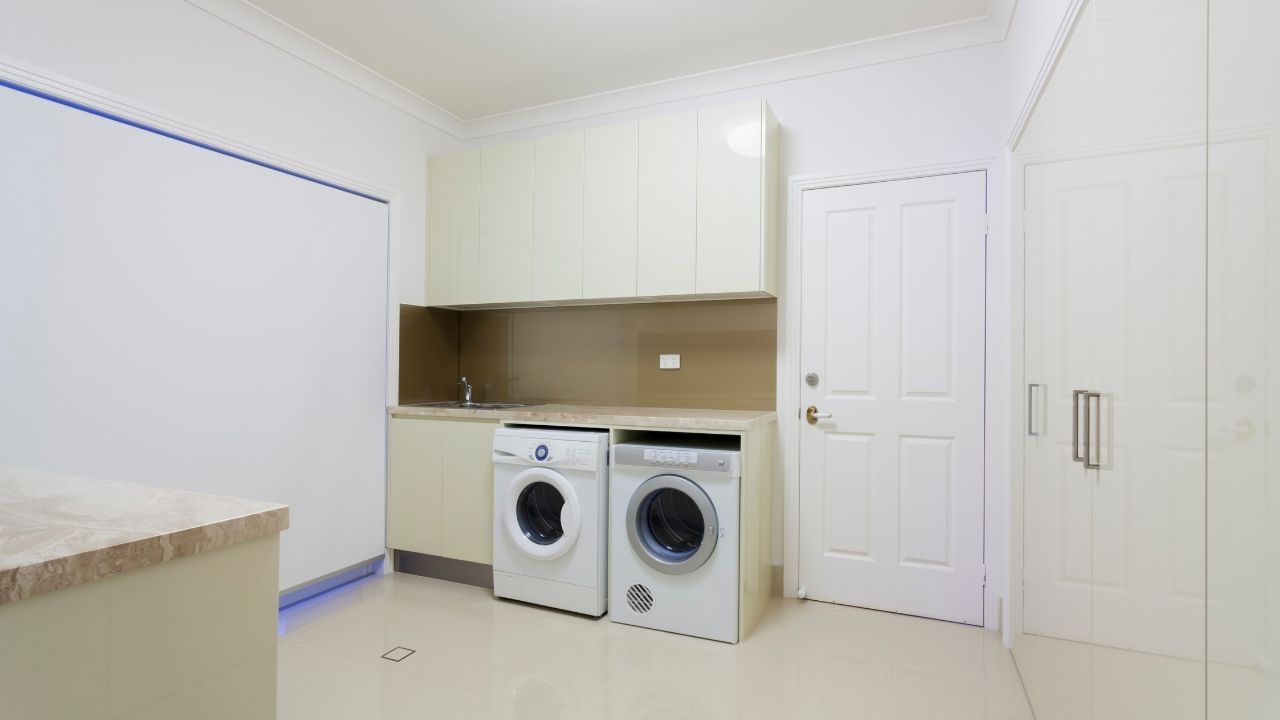 If you really want to maximize your space, be sure to set the sink on top of a small cupboard. Underneath the farmhouse sink, you can store your laundry detergent and washing equipment.
2. Large Double Farmhouse Sink
Those with plenty of space in their laundry rooms might want to think about installing a large, double farmhouse sink. These are great for families who have a lot of clothes that need hand-washing or delicates.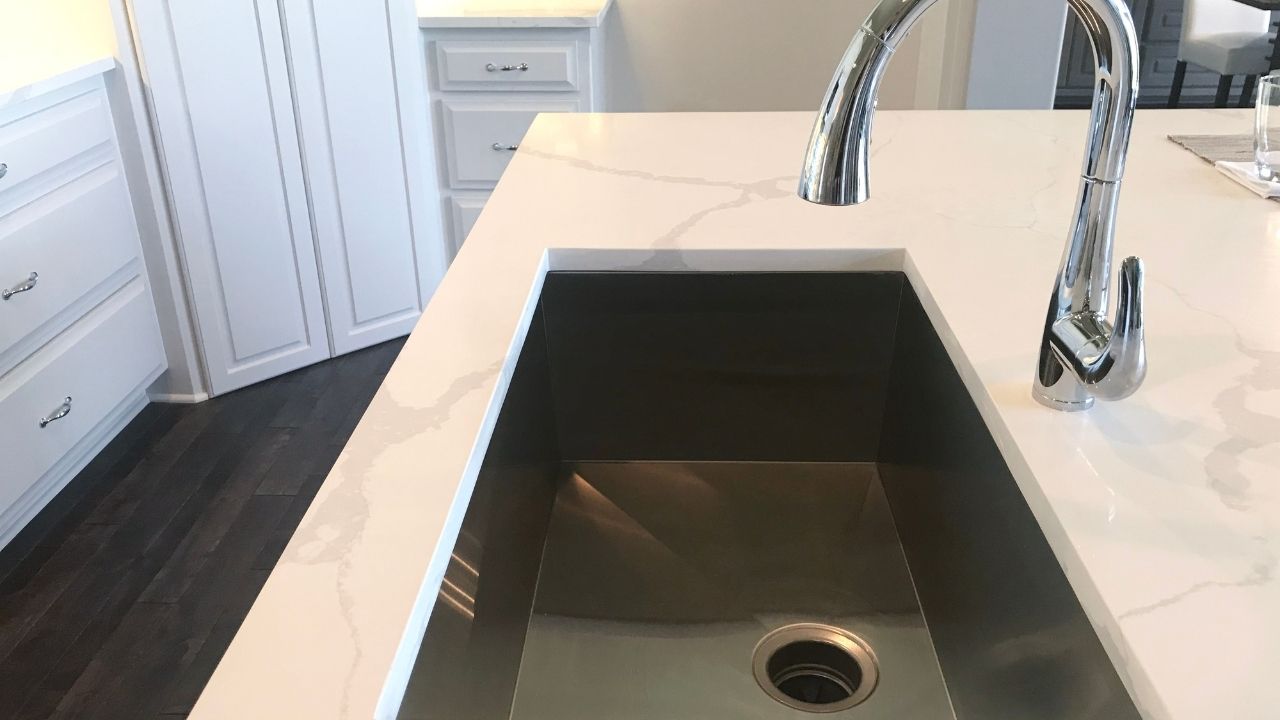 Need to fill your laundry room space? Then why not give the room dual-purpose and add a cloakroom in your laundry room too? By adding an organizer, coat hooks, a bench, shoe storage, and a mat, you can create a space that is clean and hygienic, and that stores your coats and shoes.
3. Feminine Laundry Room
Farmhouse sinks are often thought to be rustic, but if you don't want this look in your laundry room then you can decorate it more femininely. For example, add a white farmhouse sink on top of a pastel-painted cupboard, we love pale pinks or pale blue cupboards and opt for a clean white finish for your walls.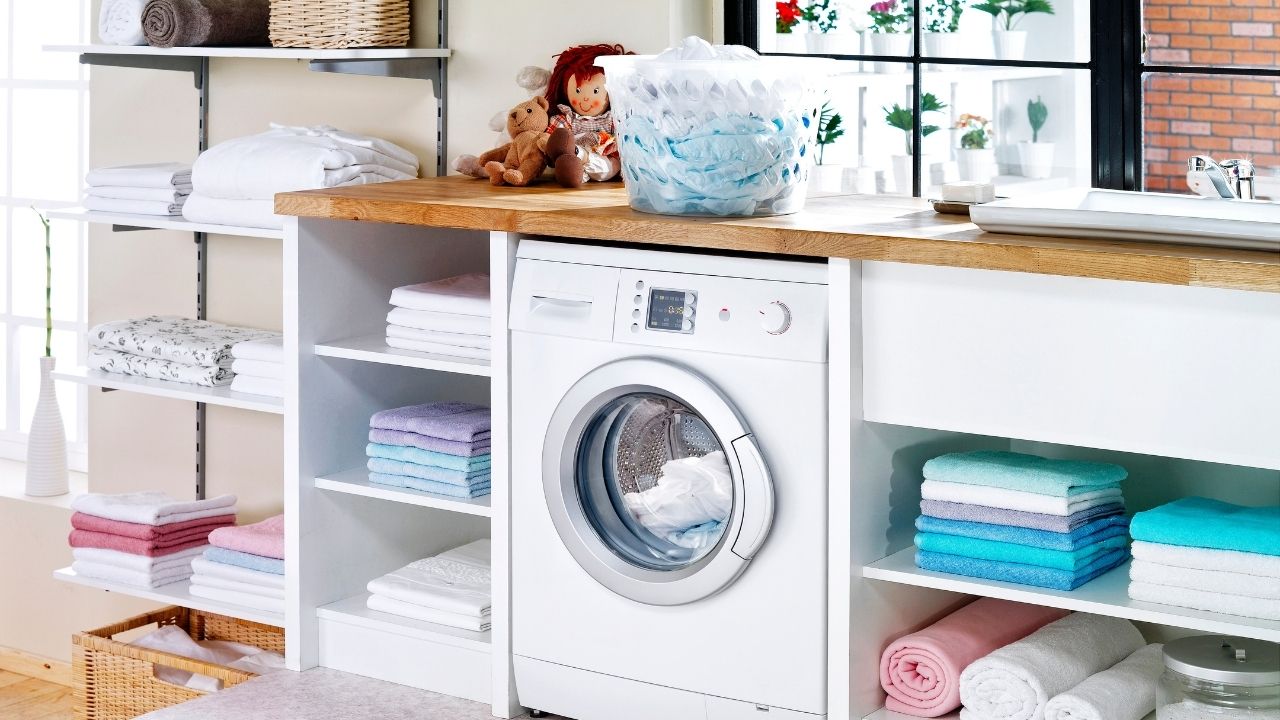 Who said you need to stick to rustic traditions? Complete the transformation of your laundry room by adding some plants and ensuring your space is light and airy.
4. Traditional Take
Farmhouse sinks originate from the 1600s, where people would store water in their sinks because they didn't have taps. If you want to strip everything back and achieve a simplistic laundry room feel then you need to add brick flooring to your laundry room.
Complete the back to basics farmhouse look by adding an antique bucket or washtub for your farmhouse sink. Take the look one step further by buying and installing some old-fashioned doors to cover up your modern appliances.
5. Practical Laundry Room
Many modern families require a no-fuss, practical laundry room, if this is you then you should add some beautiful backsplash tiles behind your fireclay farmhouse sink. Backsplash tiles are great to keep things clean and to wipe down effortlessly. You can opt to place them around your sink or decorate the whole room with the tiles.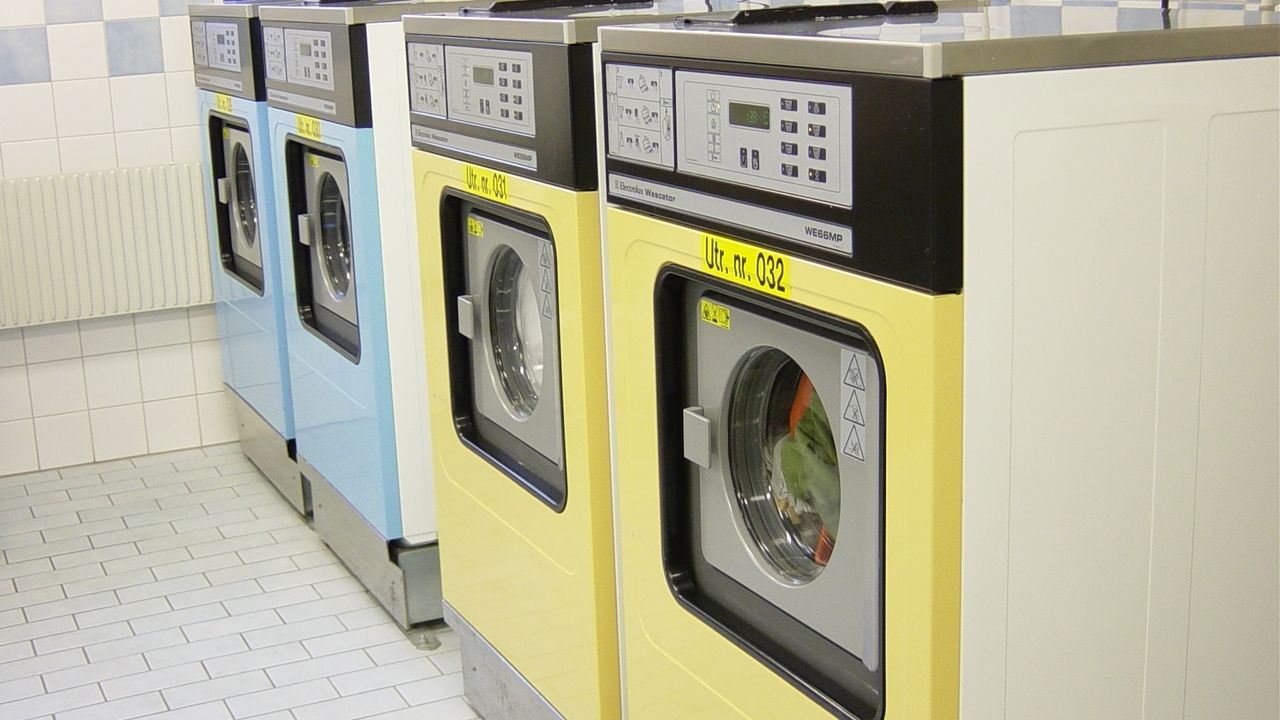 Other ways to transform your laundry room into a practical no-fuss zone include adding a drying rack. Even those with limited space can add a practical drying rack by using the vertical space. Simply add a ceiling laundry drying rack where you can hang your clothes to dry.
Not sure which farmhouse sink will best suit your space? Have a look at these fireclay farmhouse sink designs to find your inspiration.
Find Your Ideal Laundry Room Farmhouse Sink
Use our ideas or take inspiration from them on how to incorporate a laundry room farmhouse sink into your house. Whether your laundry room is big or small and whether you want a contemporary or a traditional look, there's plenty of excellent ideas that can help you achieve the washroom of your dreams.
Discover our other decor articles to find out the latest tips and tricks for making your house into your dream home.