Adding shelves to a bathroom is the most convenient way of making it look more sorted and organized. You can always think of experimenting with DIY bathroom shelves ideas to change the way your bathroom looks! There are several ways of increasing the storage space in your bathroom without the need of heavy alteration. Read on to find some smart ideas.
Spice Racks: Make use of spice racks to place small bottles of conditioner, cosmetics, deodorant etc. These racks can be placed and detached from any corner easily.
Wine Racks: Do you have many hand towels in the bathroom? If yes, then a wine rack can solve your problem by allowing you to arrange the towel sets nicely, one beneath another. It doesn't consume much space too!
Basket Shelves: You can also think of creating extra shelves to store shampoos, soaps, gels and perfumes with the help of empty baskets. Try to get a set of three baskets of same design in different sizes and arrange them in series. Now it is you who needs to decide whether to fix them horizontally or vertically, keeping the empty wall space available in your bathroom in mind.
Wooden Crate Shelves
Wooden crates also make an efficient storage shelf option by consuming little wall space in a bathroom. You can place your belongings both over the crate and inside it. Try to paint the crates in different colors to add bling in the bathroom.
Make sure you have tools like hammer and driller handy to start the work right away!
Brilliant DIY Bathroom Shelves To Increase Your Storage Space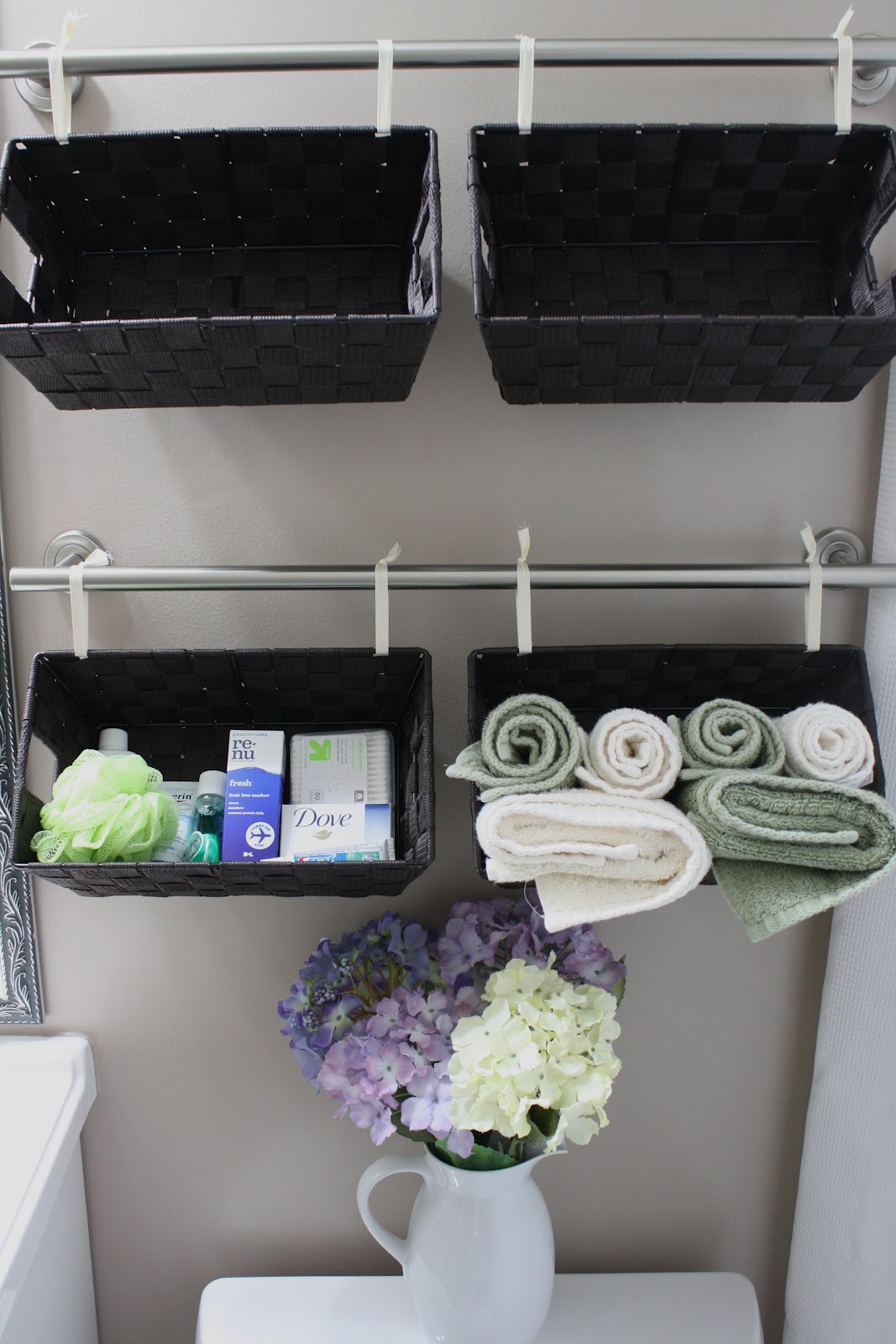 #2 Multiple Storage Ideas via bhg.com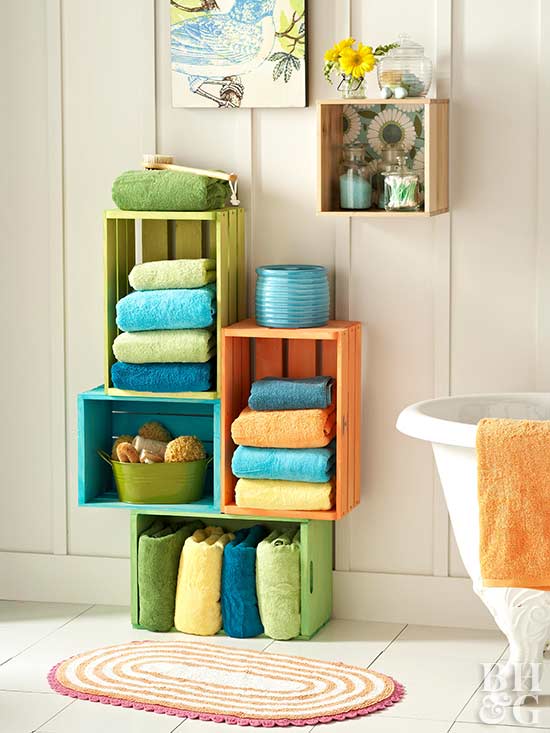 #3 Vertical Storage via bhg.com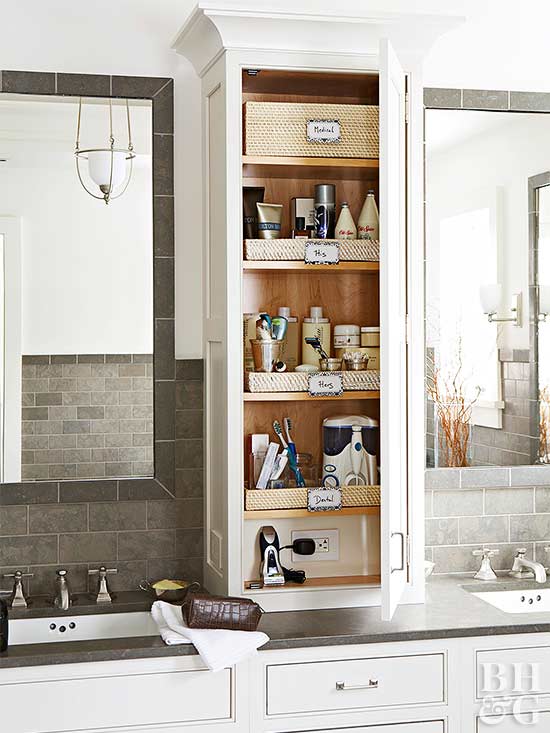 #4 DIY Bathroom Storage via shanty-2-chic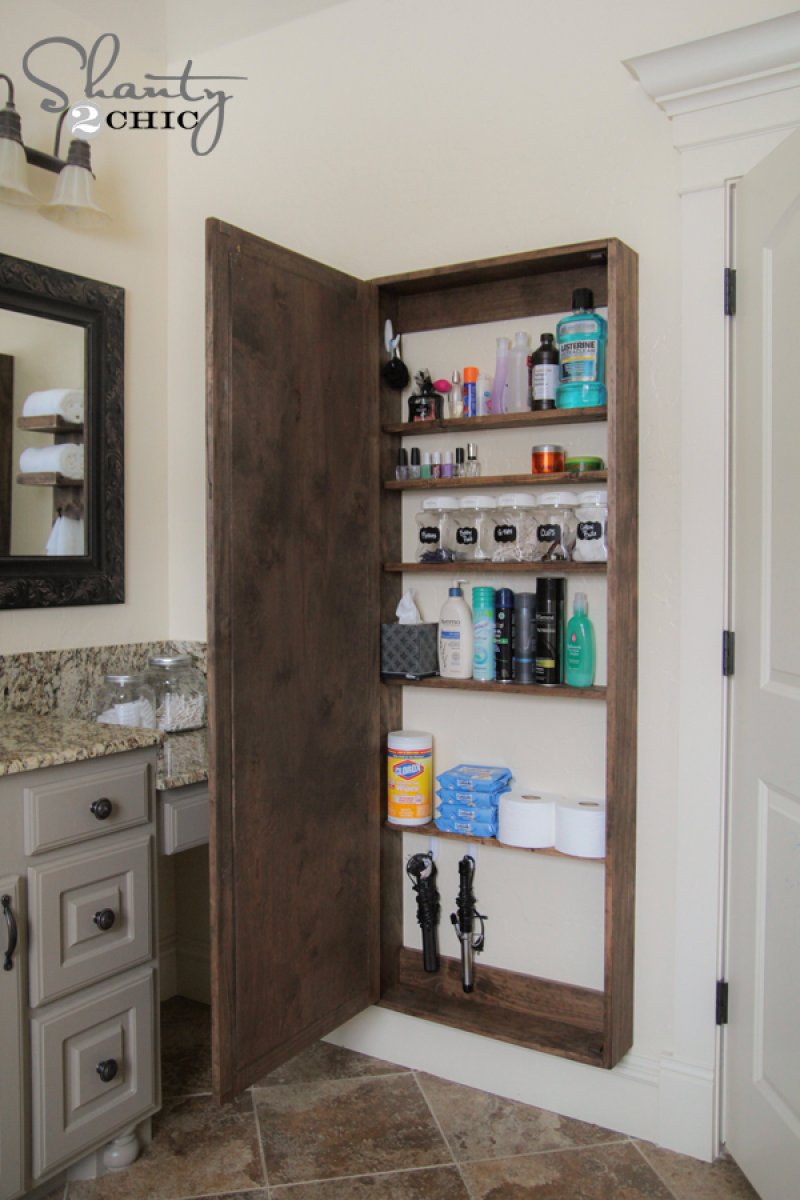 #5 Fast And Easy Bathroom Shelving via hgtv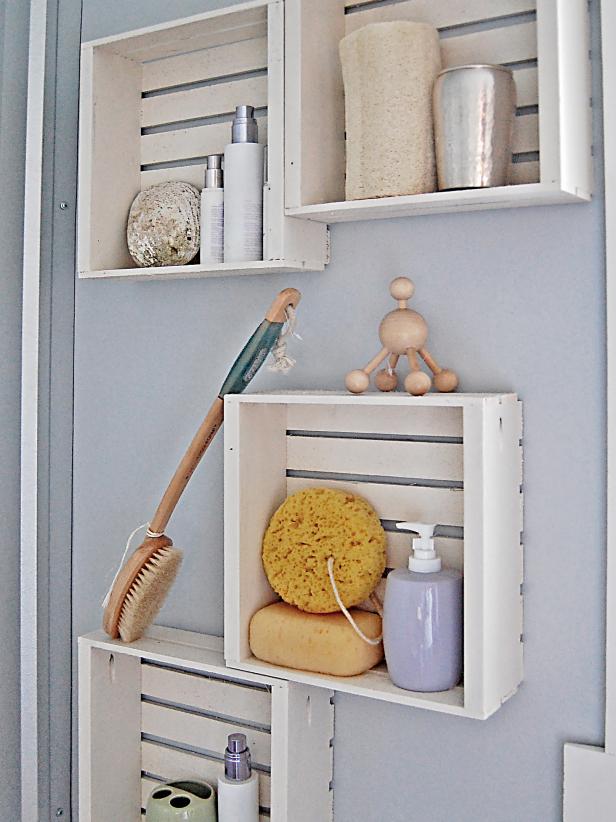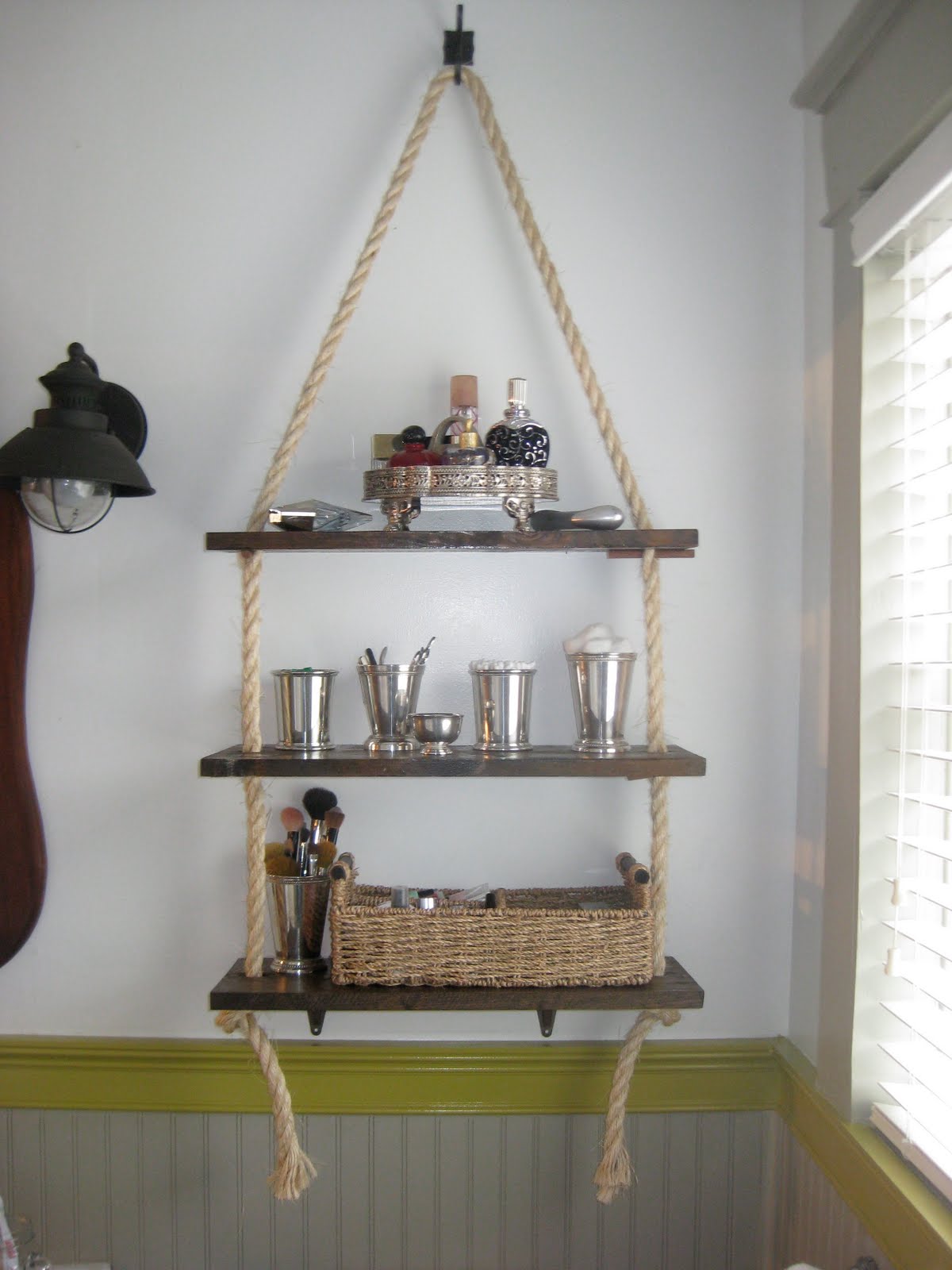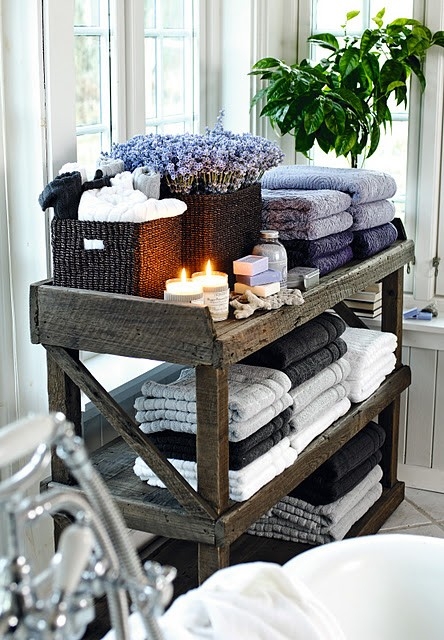 #9 DIY Bathroom Cabinet via lizmarieblog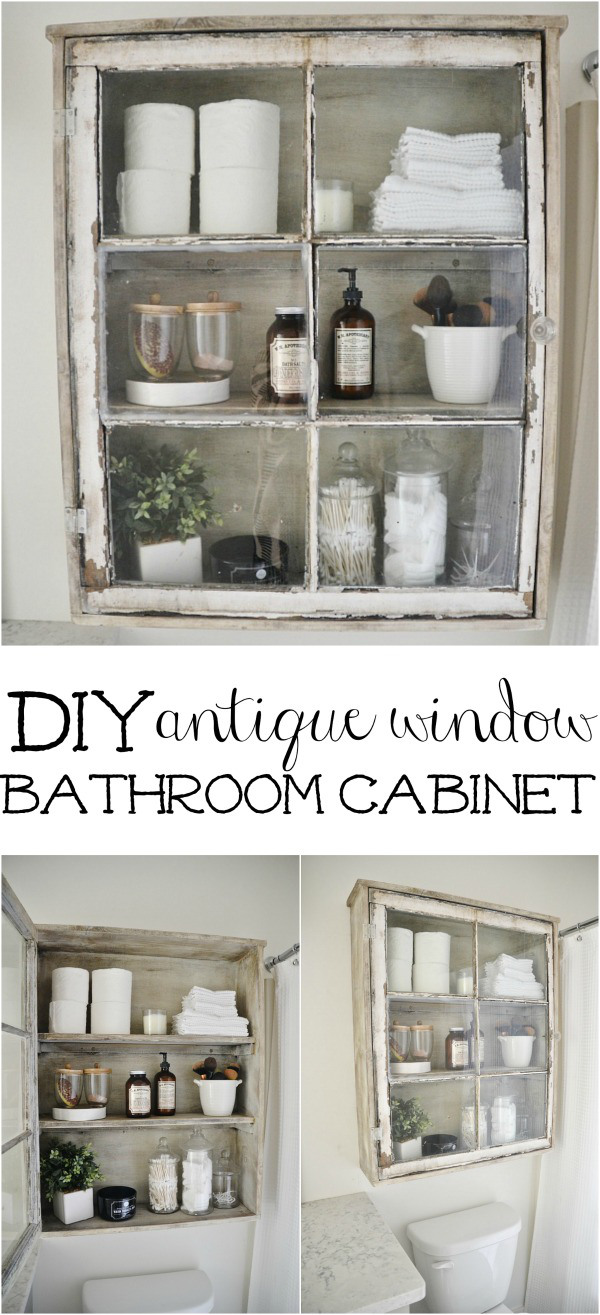 #10 Lovely DIY Bathroom Yarn Labeling via First Home Project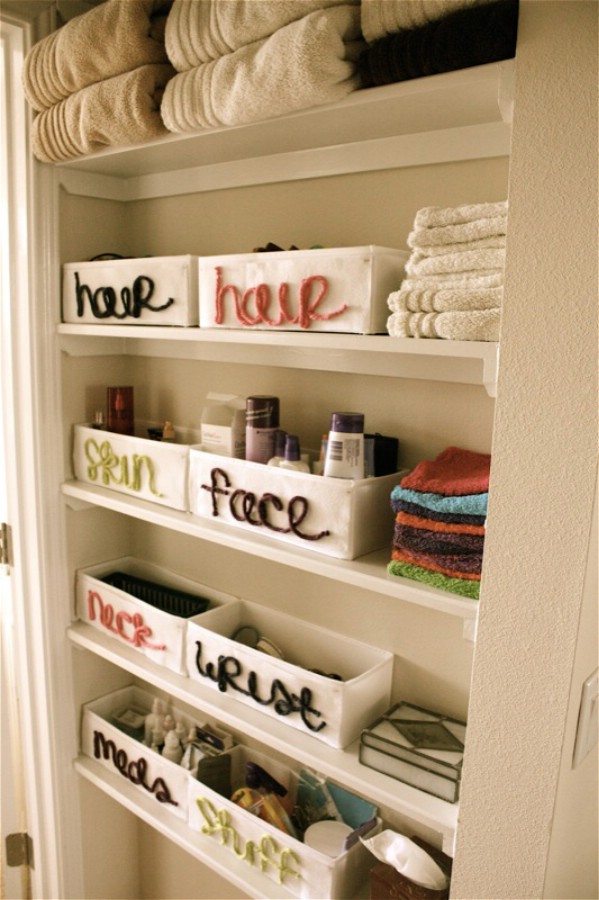 #11 Using Cabinet & Closet Doors for Storage via apartmenttherapy.com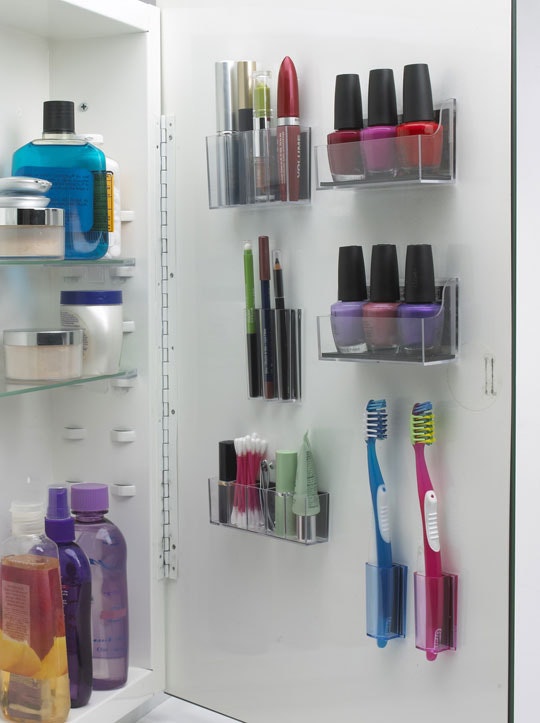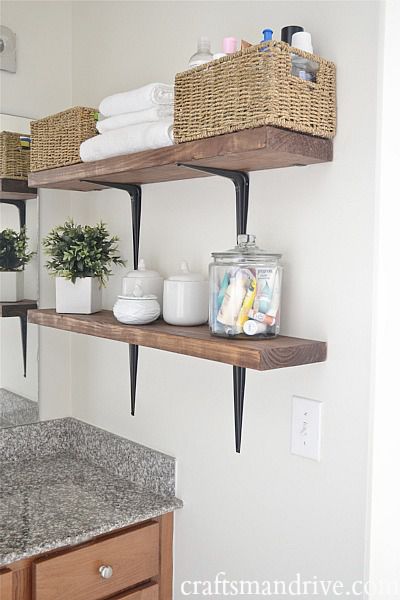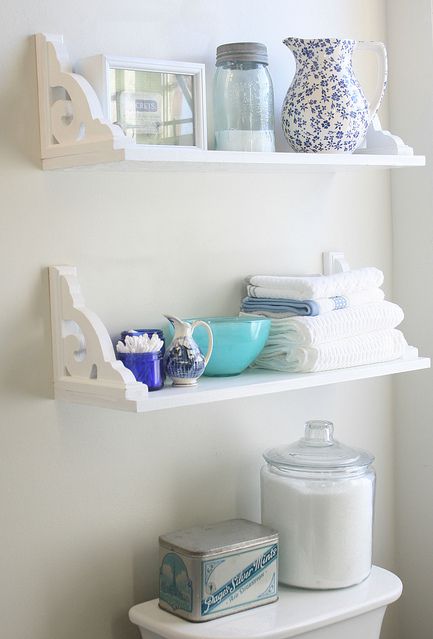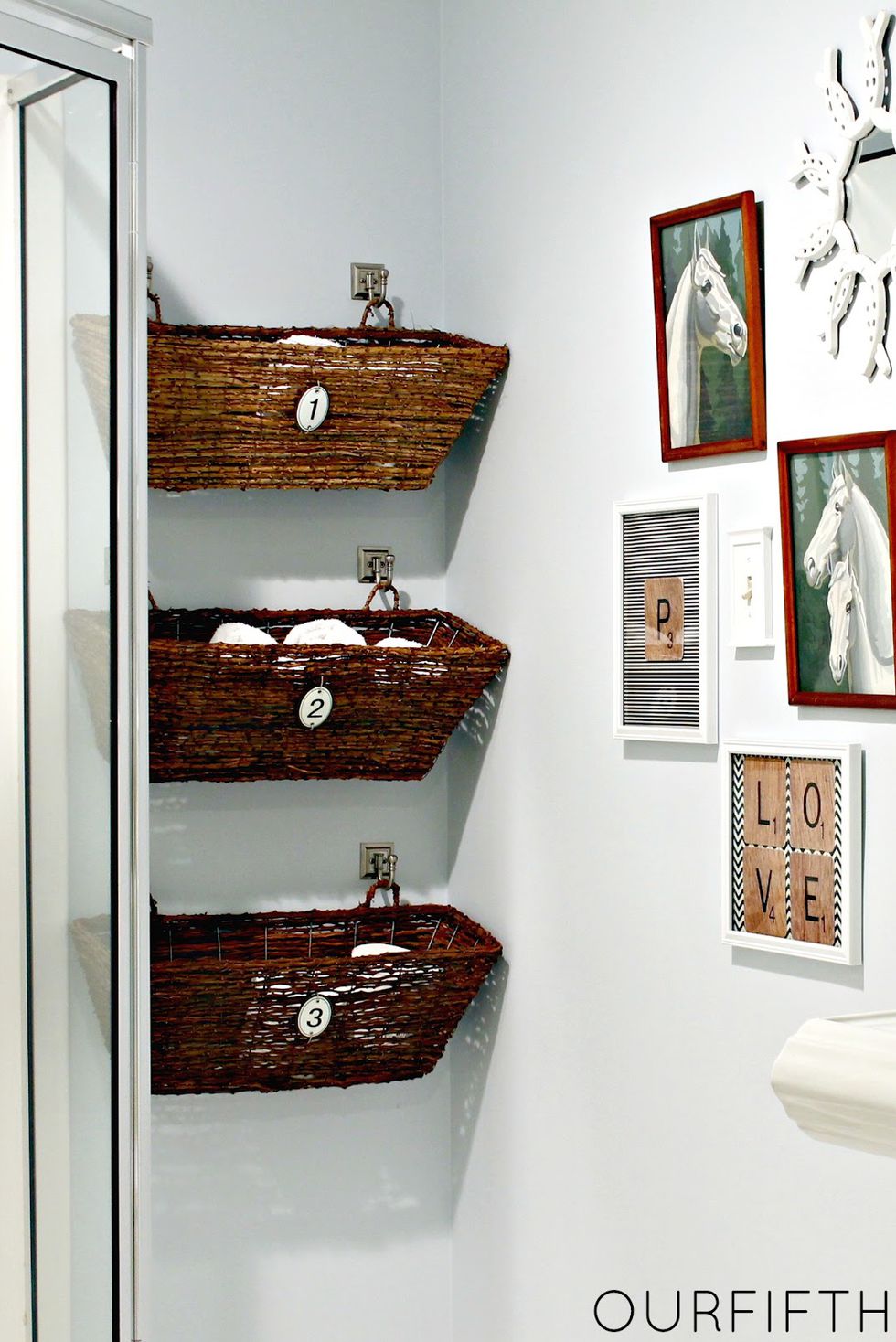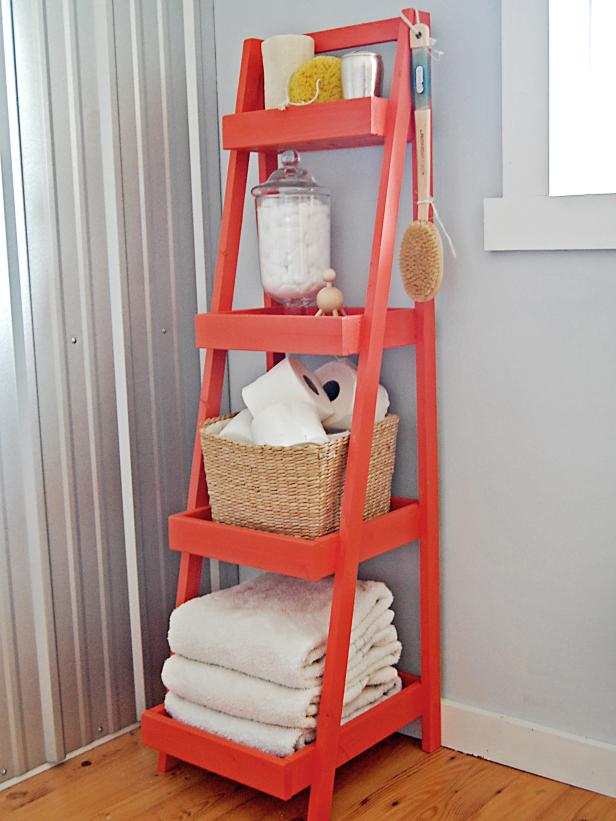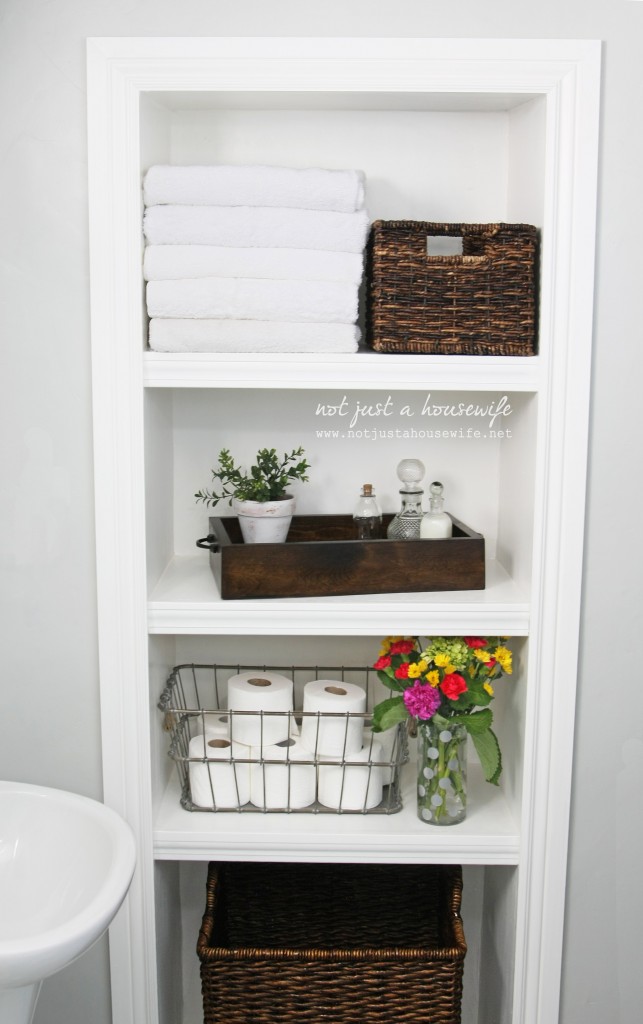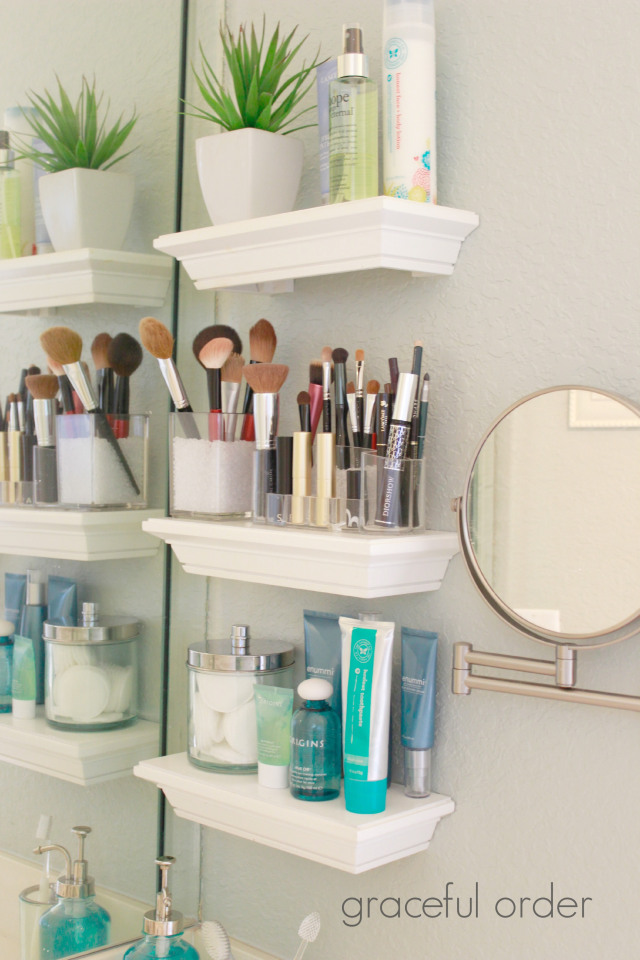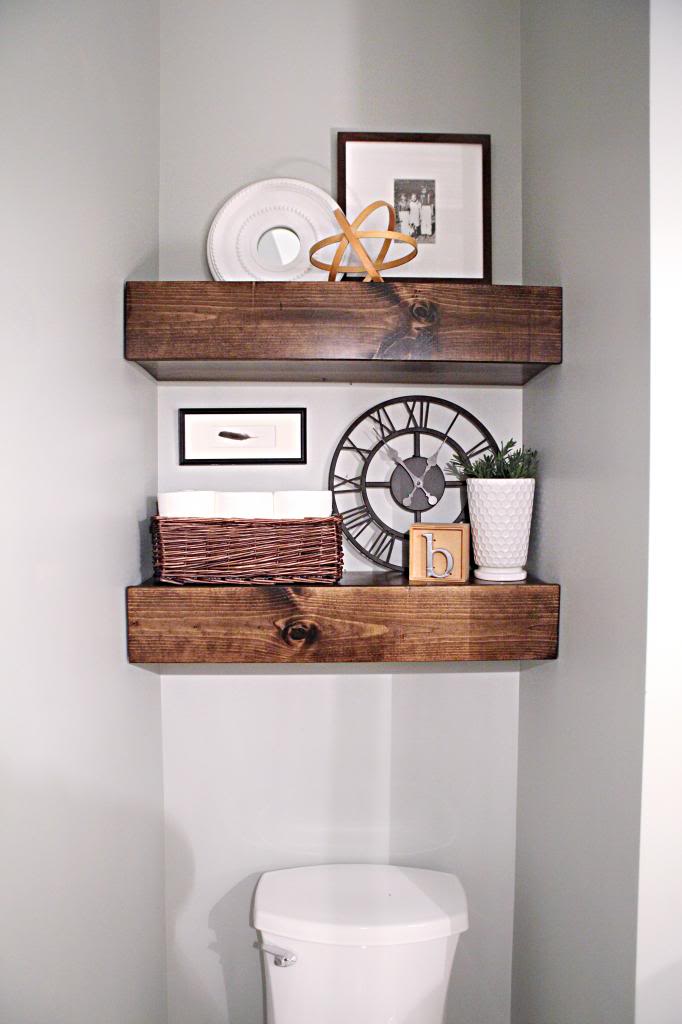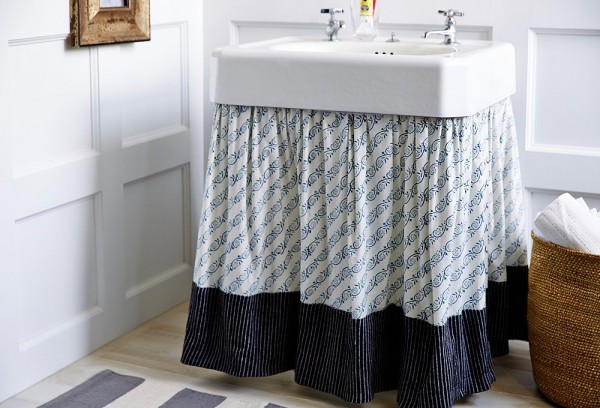 #20 Install an IKEA picture ledge above your sink from Yasam Stil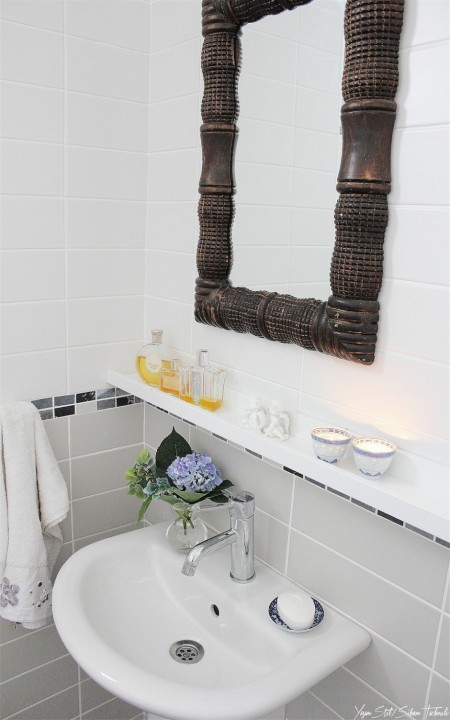 #21 DIY your own bathroom supply storage stand from My Unique Home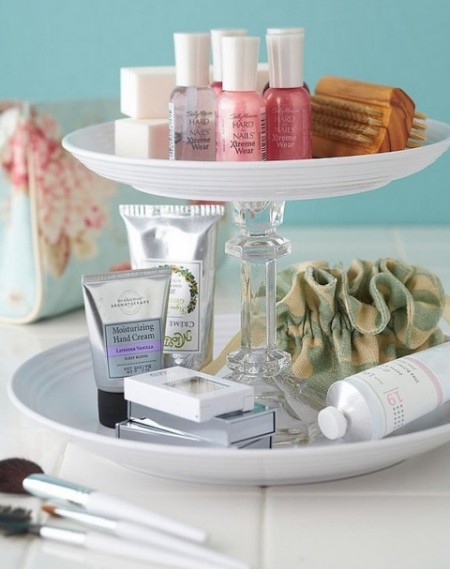 #22 Upcycle an old drawer from Nesting Place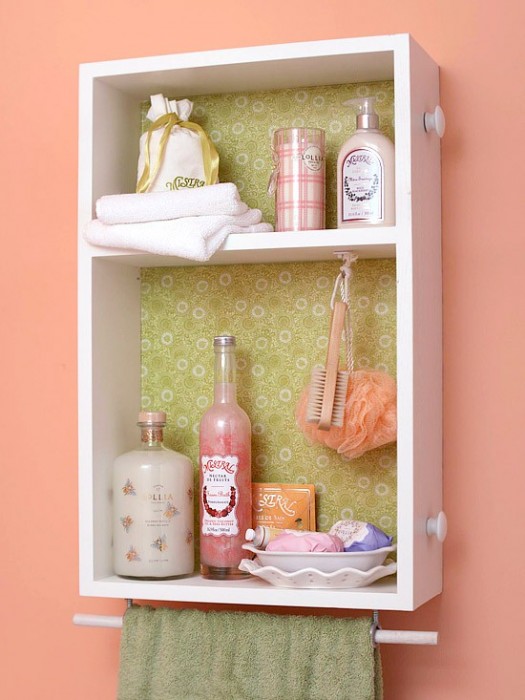 #23 Upcycle tin cans into towel storage cubbies from DIY Enthusiasts guide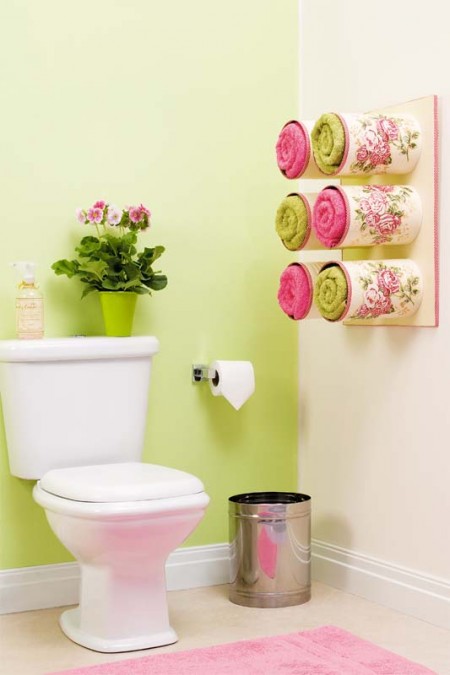 #24 Put an expandable organizer under your sink from Container Store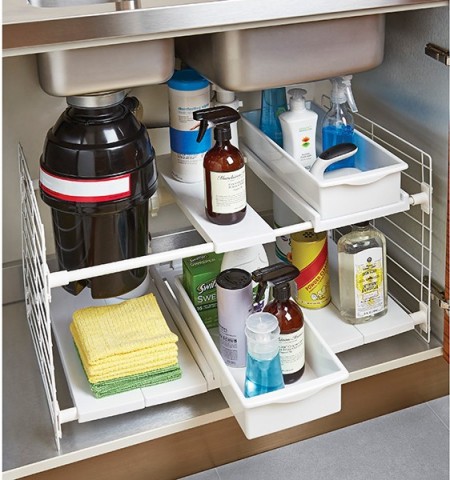 #25 Build enclosed shelves from Remodelaholic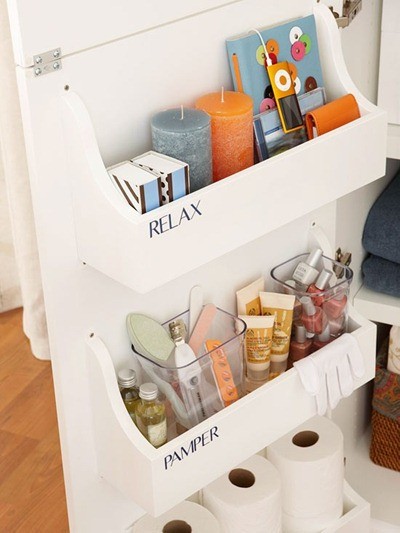 #26 Fit shelves over your porcelain throne from Desert Domicile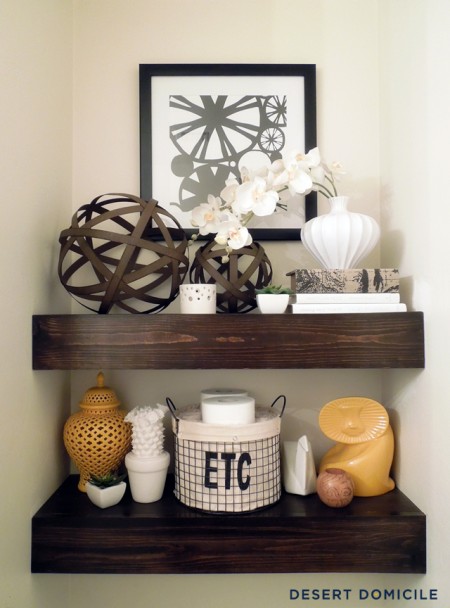 #27 Petite Chateau DIY Shelf Inspiration from thriftyandchic.com

#28 Wooden Thoreau Ascending Shelves from bobvila.com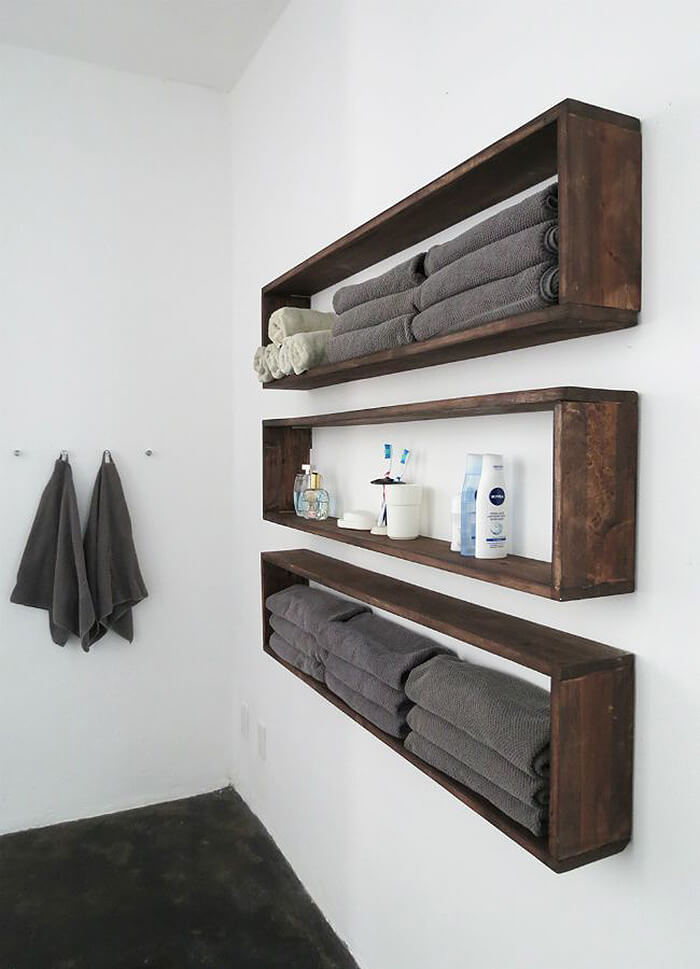 #29 Industrial Pipe and Wood Shelving Blocks from houseofhawthornes.com

#30 Spa Locker Streamlined Shelving Unit from notjustahousewife.net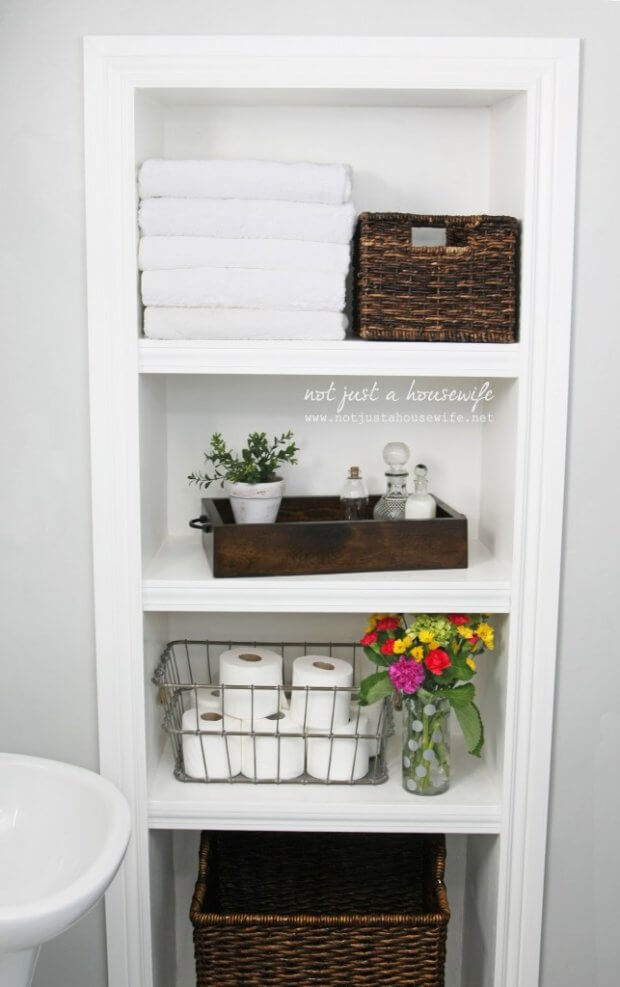 #31 Upside Down Refashioned Basket Shelves from thekimsixfix.com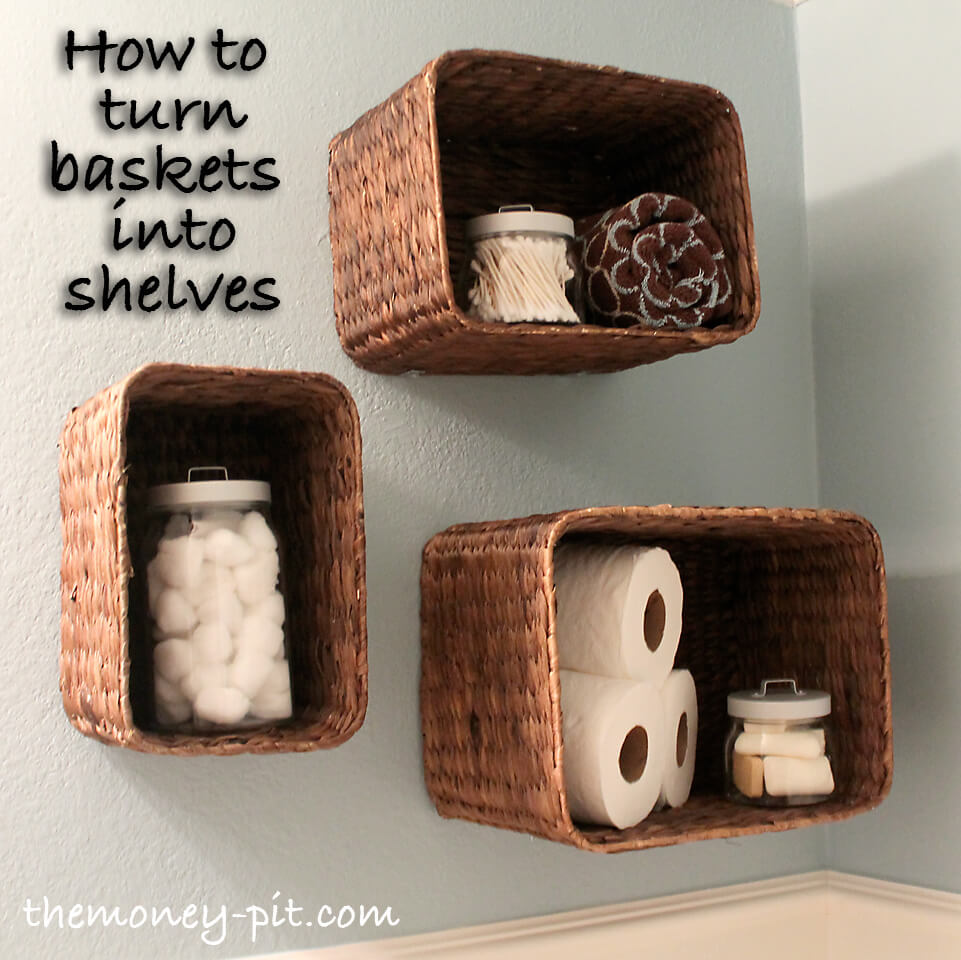 #32 Repurposed Grocer's Crate Shelf from topdreamer.com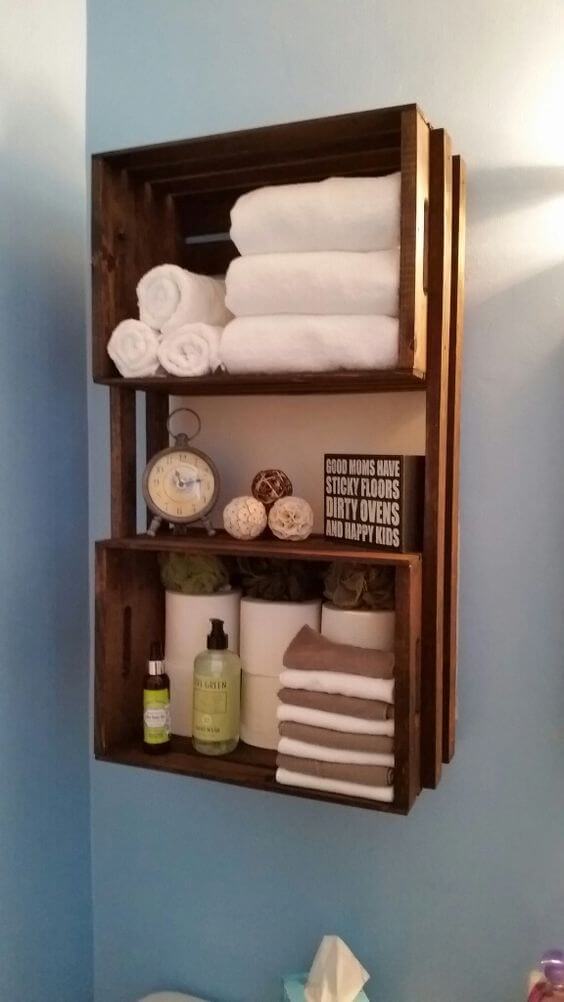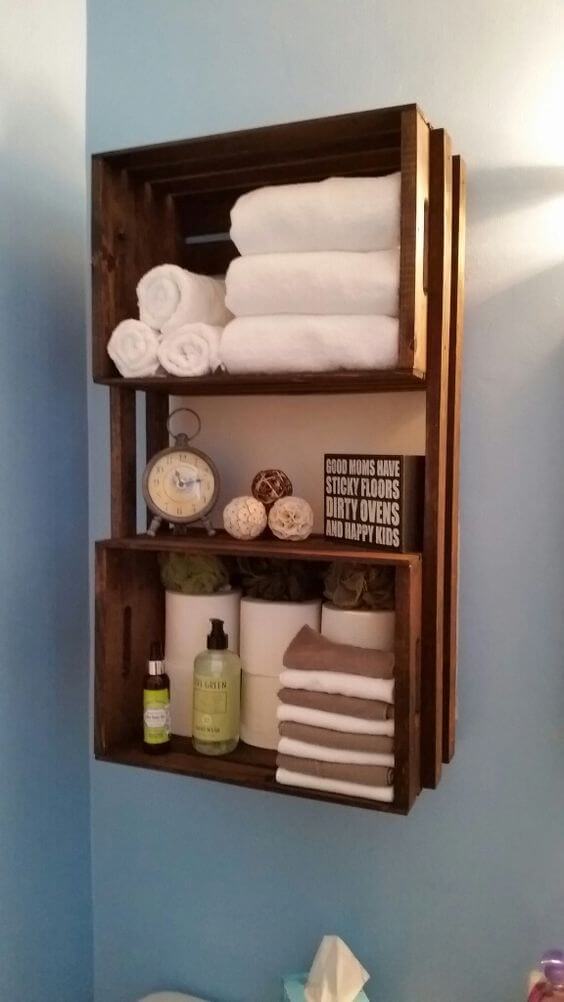 #33 Pacific Bungalow Wooden Slab Shelves from findinghomefarms.com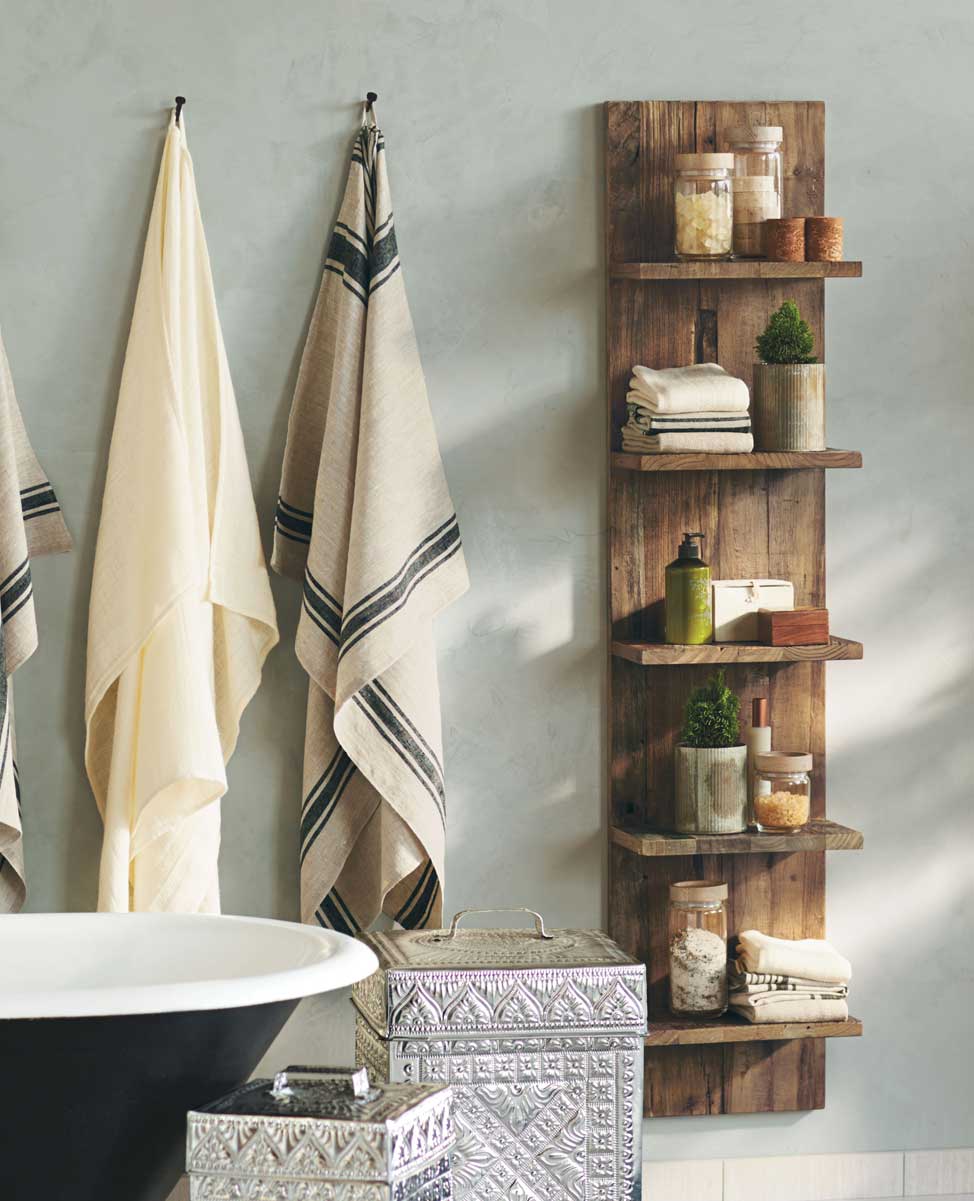 #35 Sundance Ranch Horseshoe Accented Shelves from mountainmodernlife.com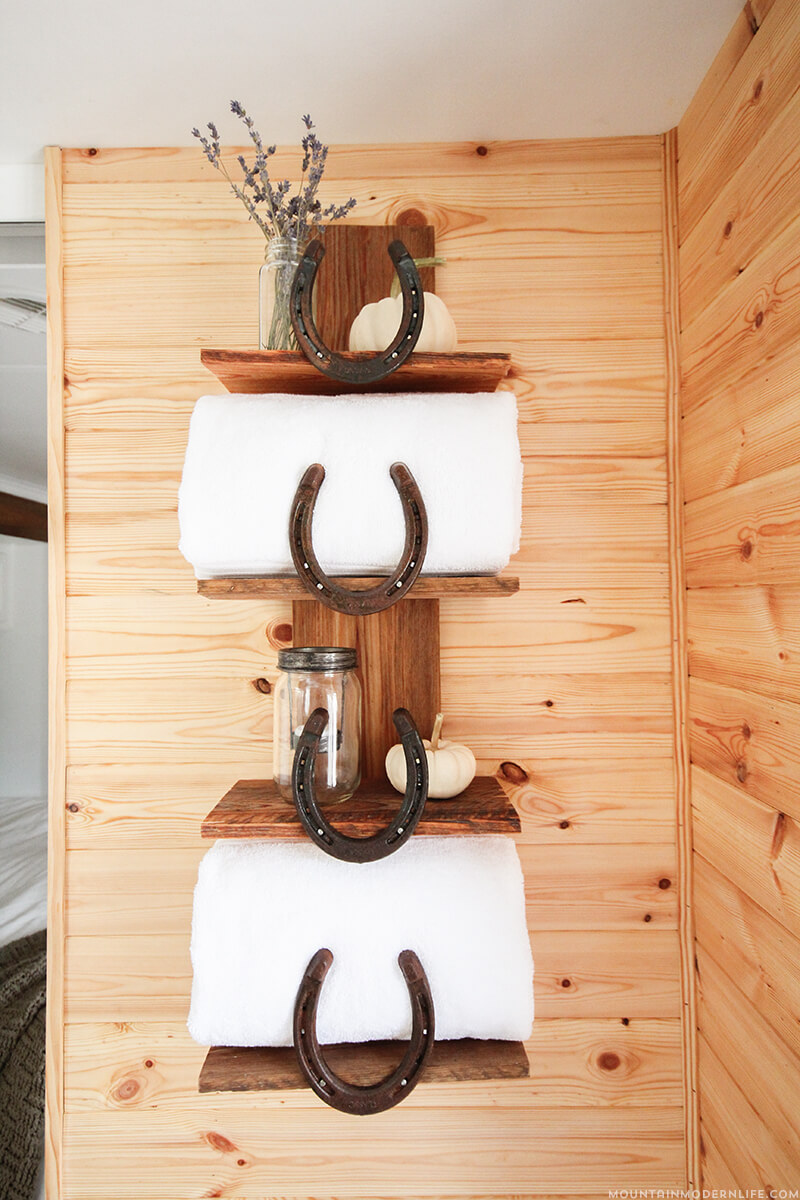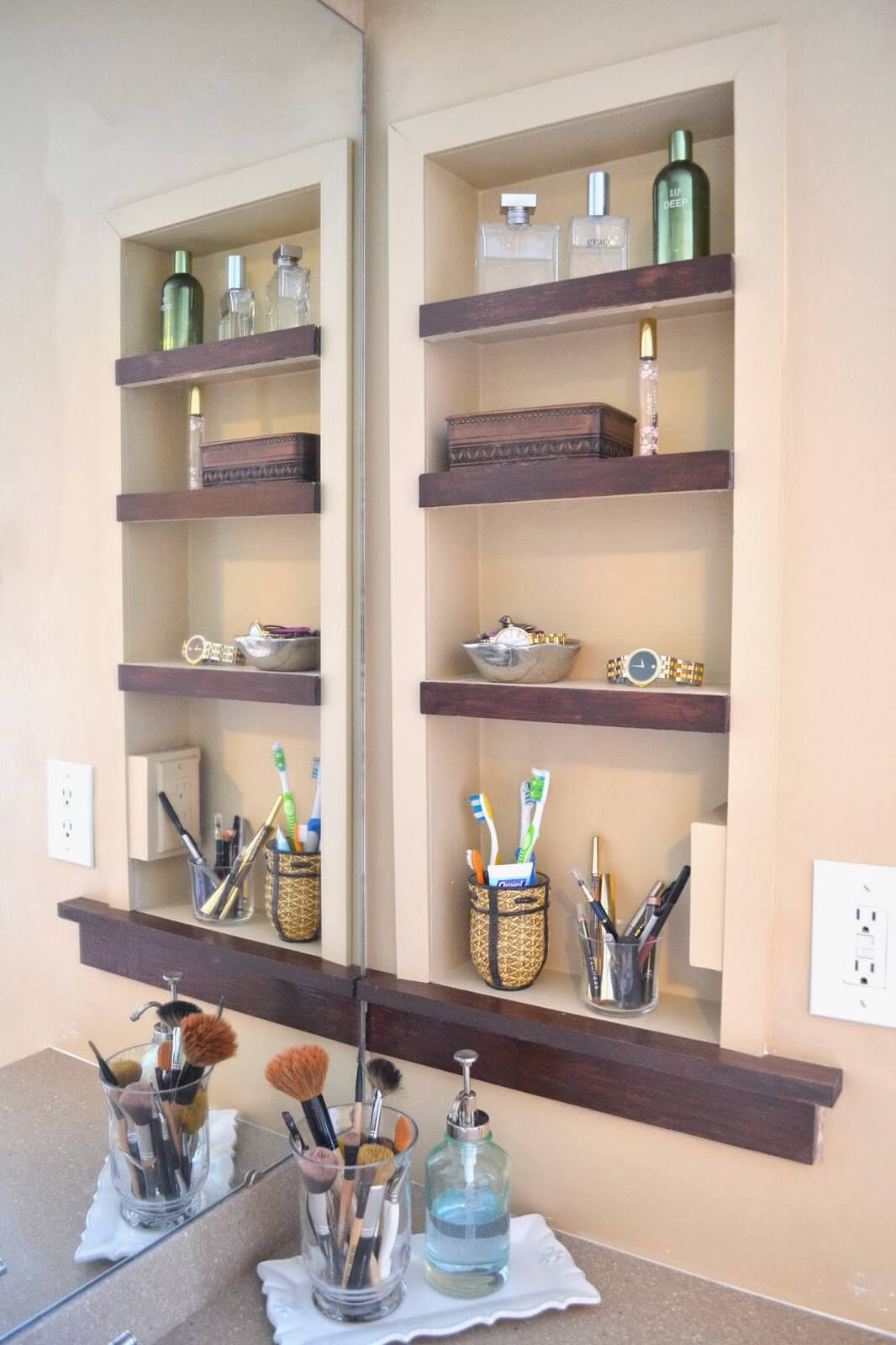 #37 Victorian Gingerbread Style Shelves from doordiy.wordpress.com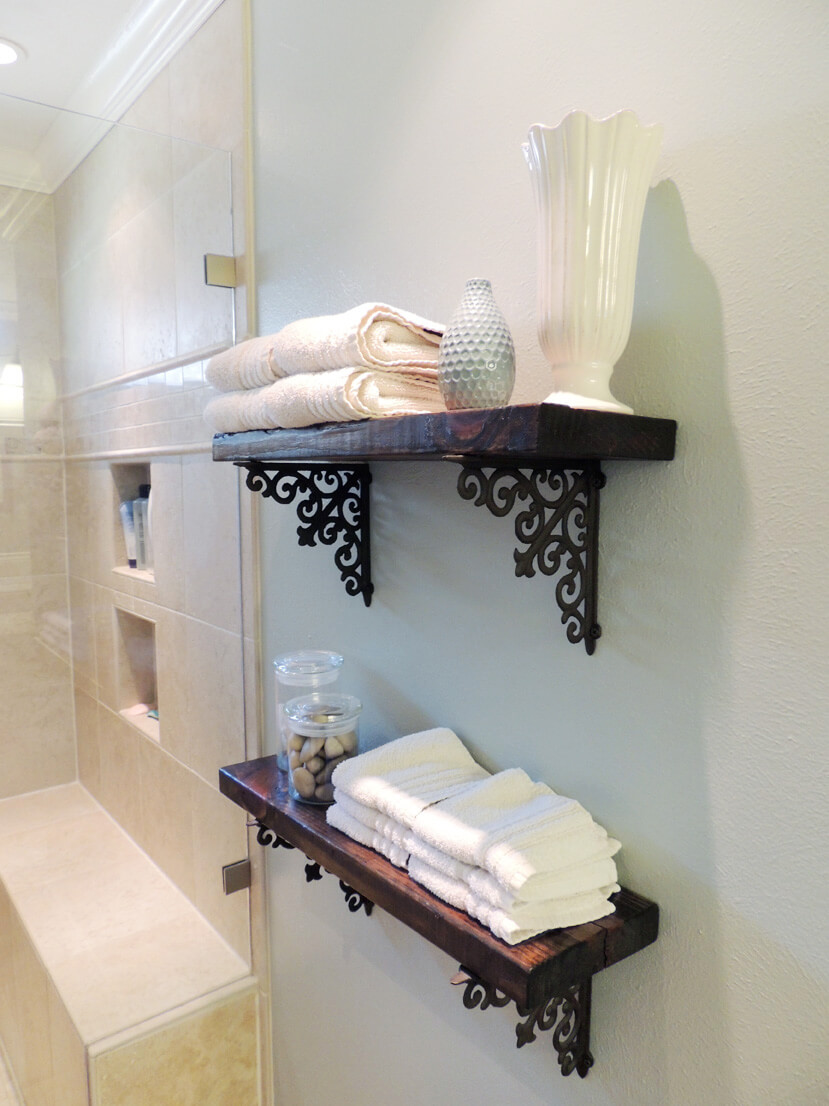 #38 Scandinavian Simplicity Corner Shelves from makeit-loveit.com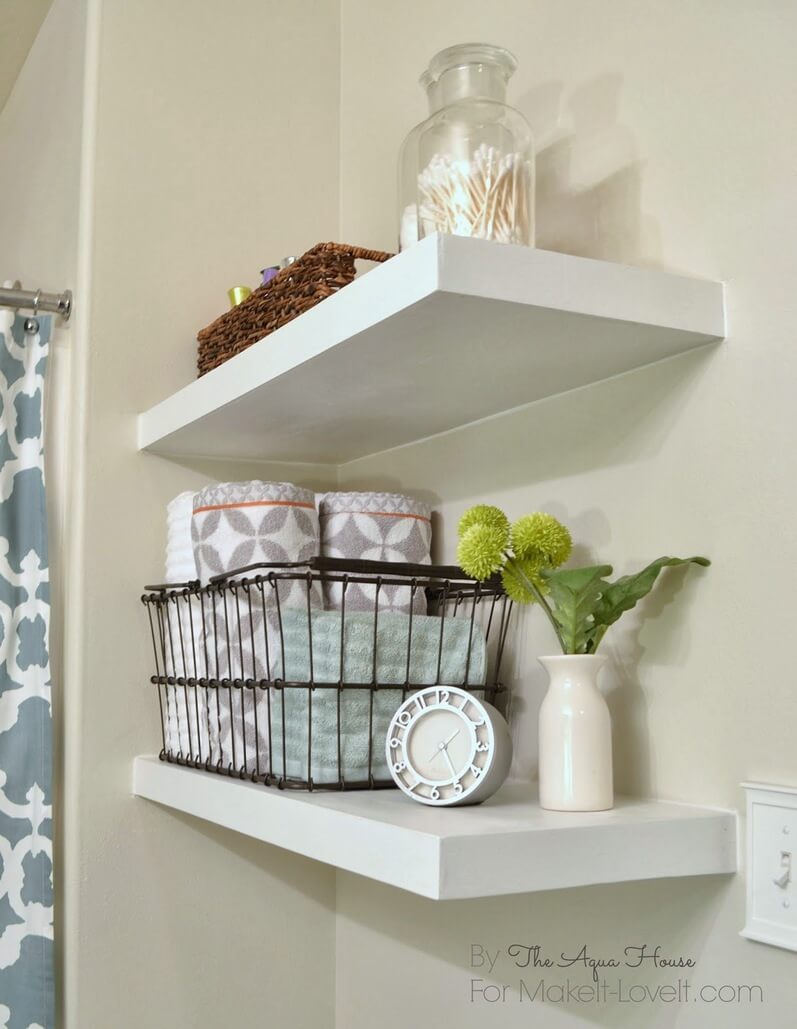 #39 Rope-Strung Wooden Sailor's Shelves from edeasmith.blogspot.com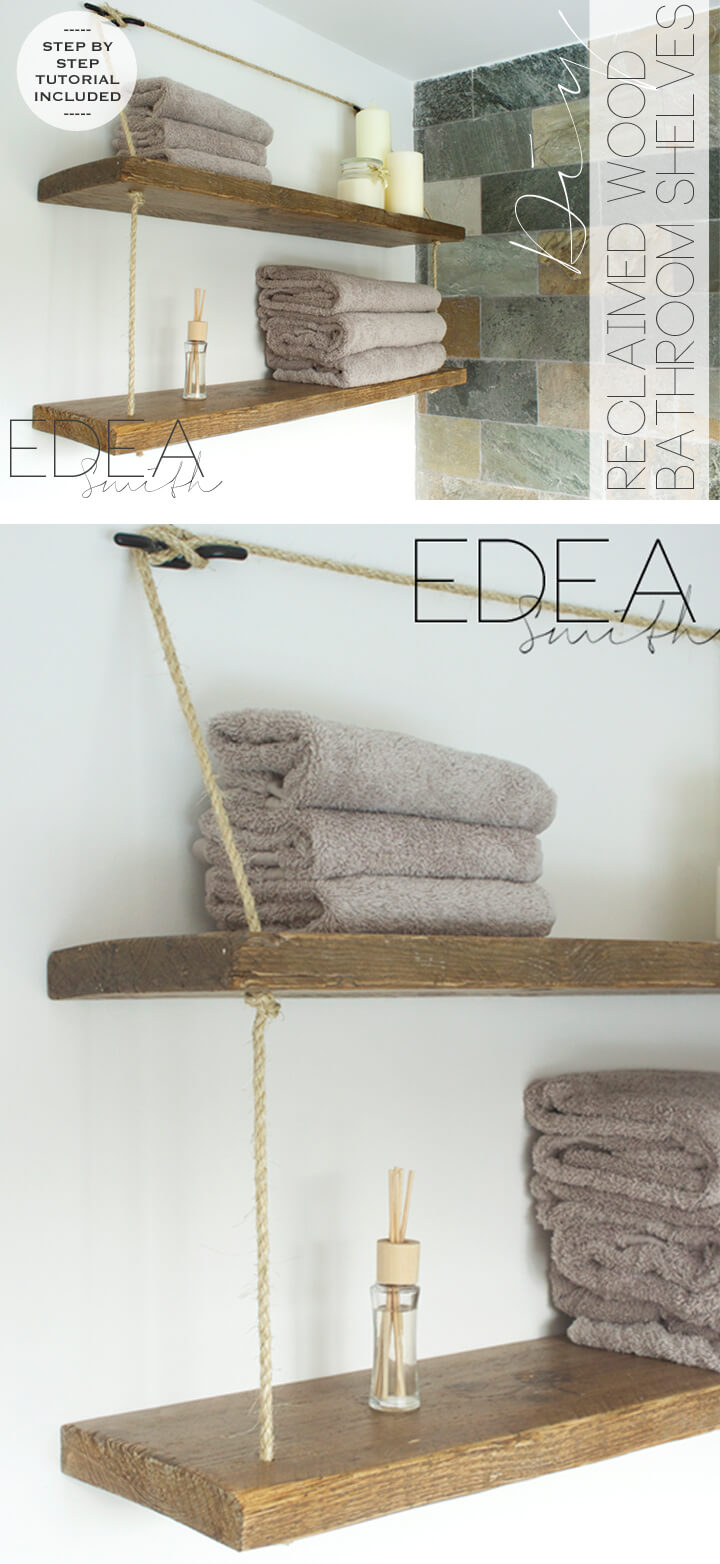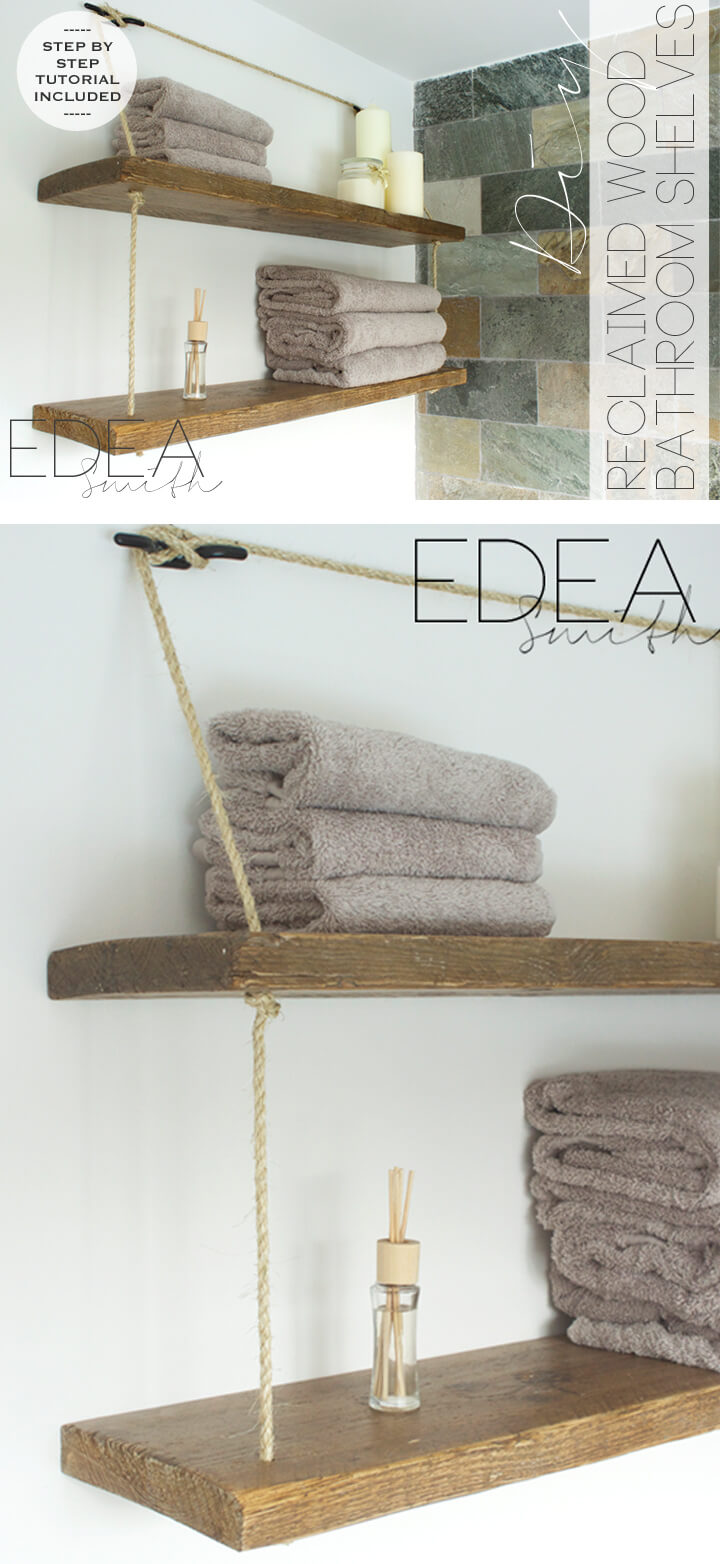 #40 Scaled To Wood DIY Bathroom Shelf Ideas from thefrugalhomemaker.com