Halloween is an opportunity to get creative and explore our fantasies. So, this Halloween makes way for these cute Disney Halloween costumes. Disney fans are innumerable and so is the popularity of Halloween. Why not take this festival as a chance to bring back those childhood characters of "Simba" or "Mickey Mouse" back in our lives. You know what we don't have to grow up as long as we are having some fun today. Right? So, here is a list of 25 Disney Halloween Costumes for all the true Disney Fans out there.
Disney Halloween Costumes for Disney Fans across the world
#1. Mickey Mouse
Mickey Mouse costumes are a great way to express your love for Disney at the same time look adorable. You may use it for your kid or as a couple costumes.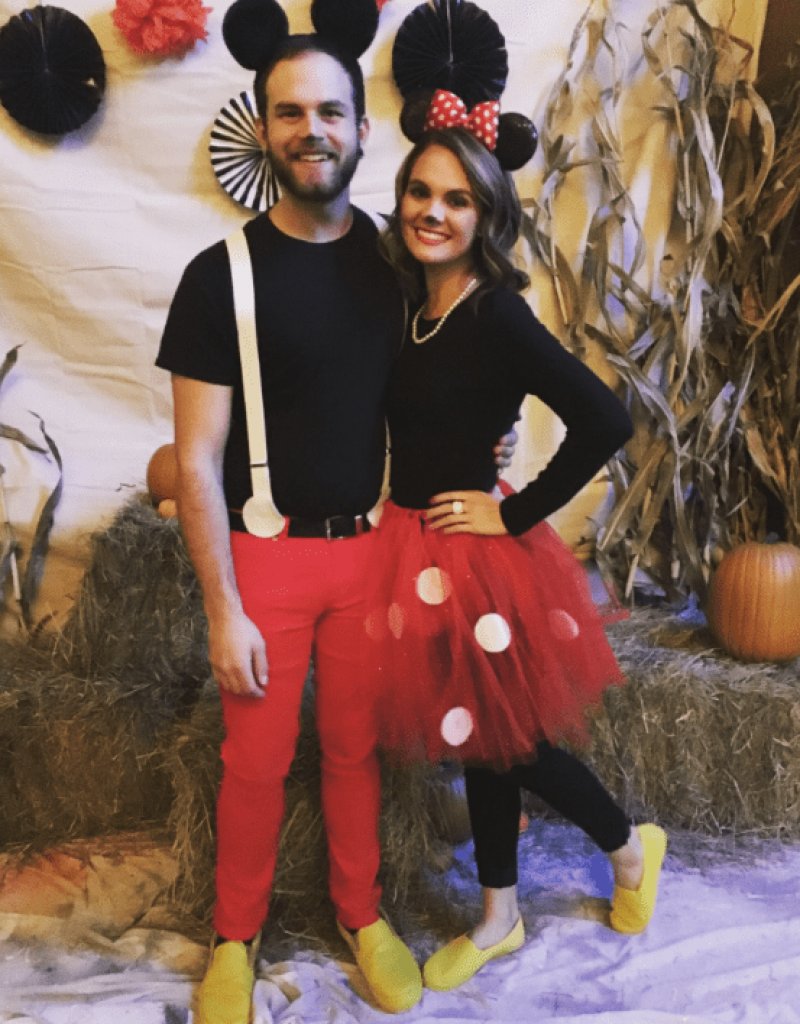 pic source: gatheredinthekitchen.com
#2. Minnie Mouse
Mickey Mouse would feel alone without Minnie Mouse. So, to make your Mickey Mouse happy put on the adorable costume of Minnie Mouse. To make it even more special you can get that polka dotted nail art along with black and white.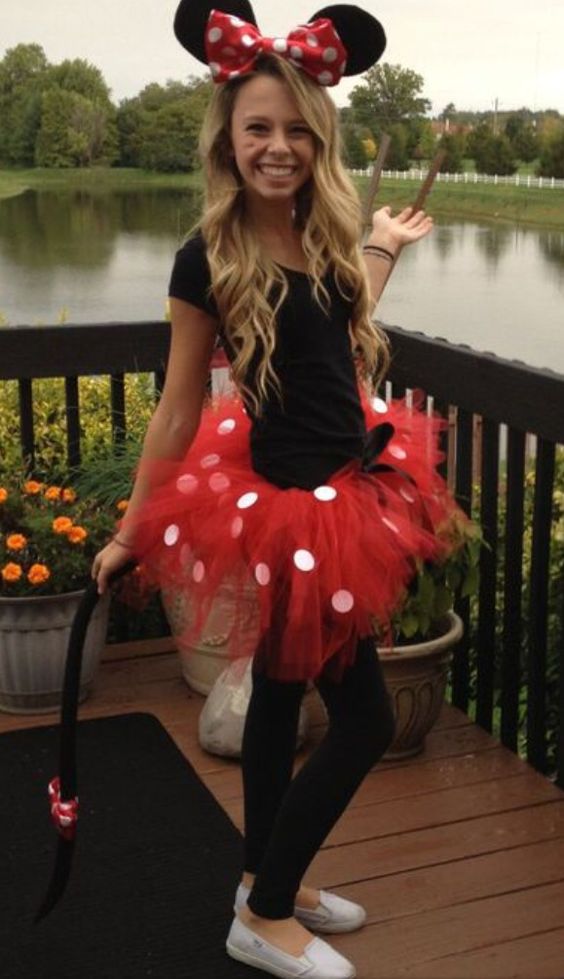 pic source: pinterest.com
#3. Winnie the Pooh
The cheerful yellow and red-colored fur outfit would add a layer of vibrancy to your cuteness. It would make your smile even cuter.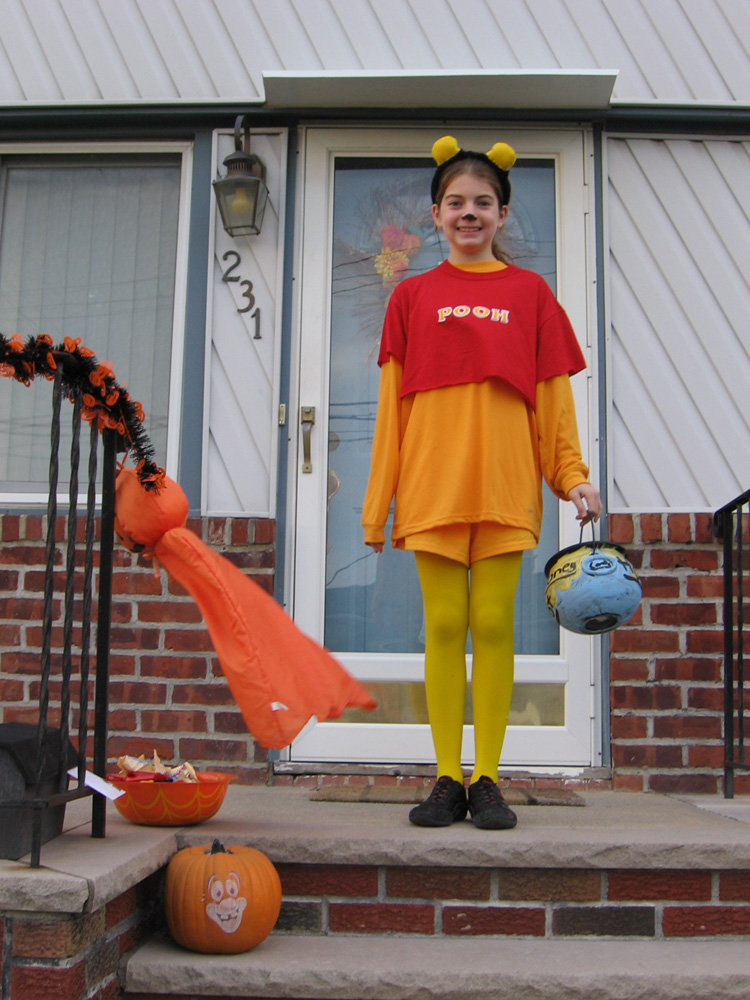 pic source: friends.welovecolors.com
#4. Anna
Get that cute look of Anna from Frozen and kill them all with your cuteness. These dresses are easily available online and for kids as well as adults. You can even add a special effect by getting that Anna likes makeup and nail art.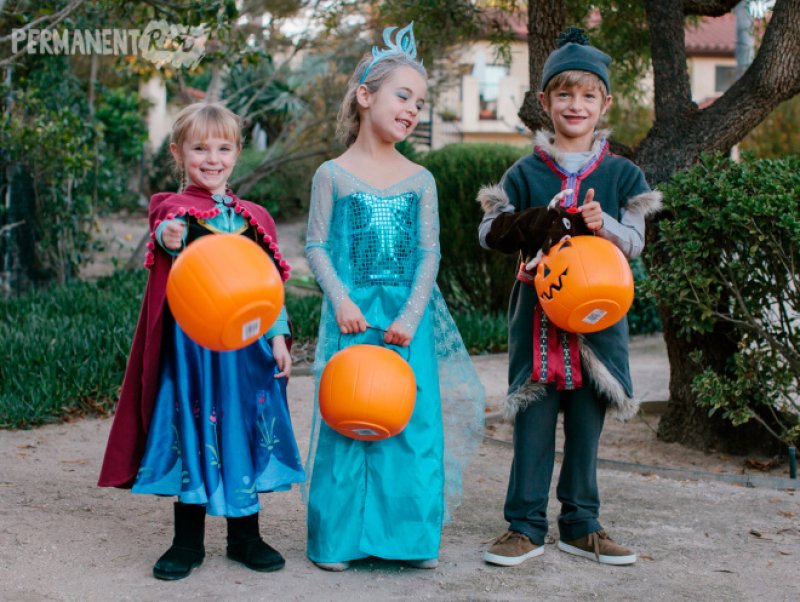 pic source: permanentriot.com
#5. Elsa
Elsa costumes are perfect for Halloween Season. They look gorgeous and equally festive. Get the best Elsa costume for yourself this Halloween.
pic source: etsy.com
#6. Olaf
Olaf is everyone's favorite snowman. Get the perfect symbol of cuteness and adoration,  with a wonderful Snowman outfit.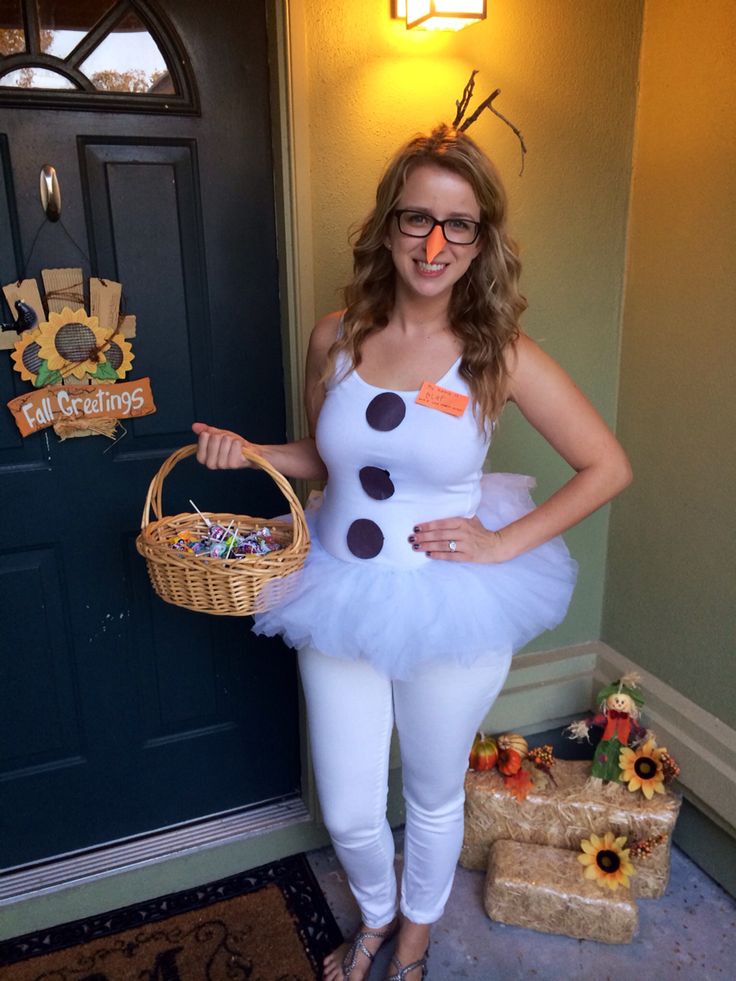 pic source: samorzady.org
#7. Cinderella
Cinderella is the favorite of all kids. Cinderella outfit is gorgeous. You'll love Cinderella outfits for the Halloween season.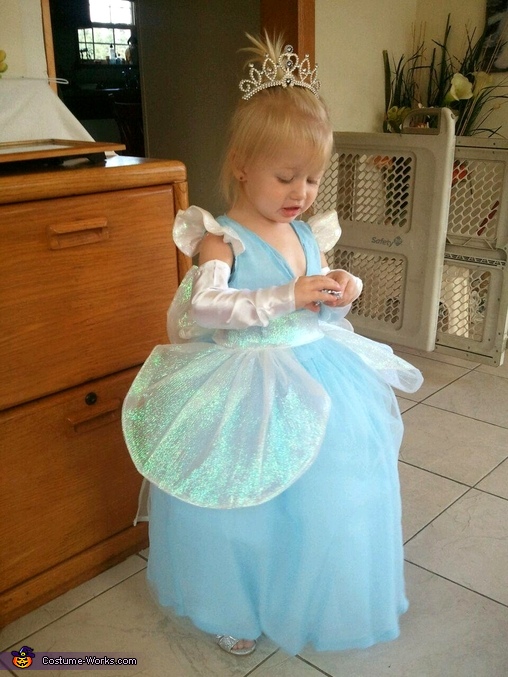 pic source: costume-works.com
#8. Miss Piggy
Miss Piggy is a very popular Halloween outfit. You'll love this outfit and will find it exceptionally attractive for the Halloween season.
Get more details at shopandtwirl.com
#9. Snow White
A princess dress is perfect for the Halloween season. Get the most beautiful princess outfit for the Halloween season with an adorable and gorgeous Snow White outfit this season.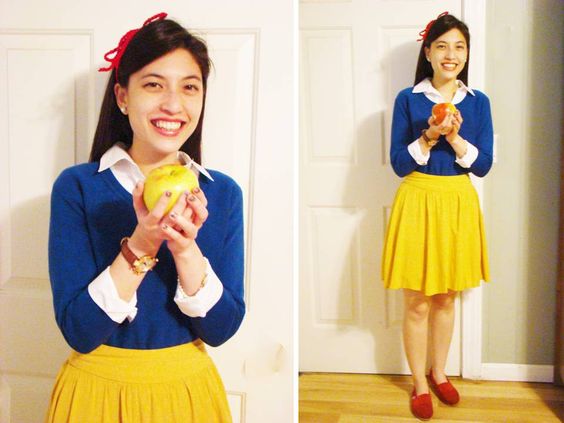 pic source: pinterest.com
#10. Evil Queen
Evil Queen outfits are even more popular than princess outfits. The reason is that evil and scary costumes are just ideal for the Halloween season. The Evil Queen outfit from Snow White is just perfect.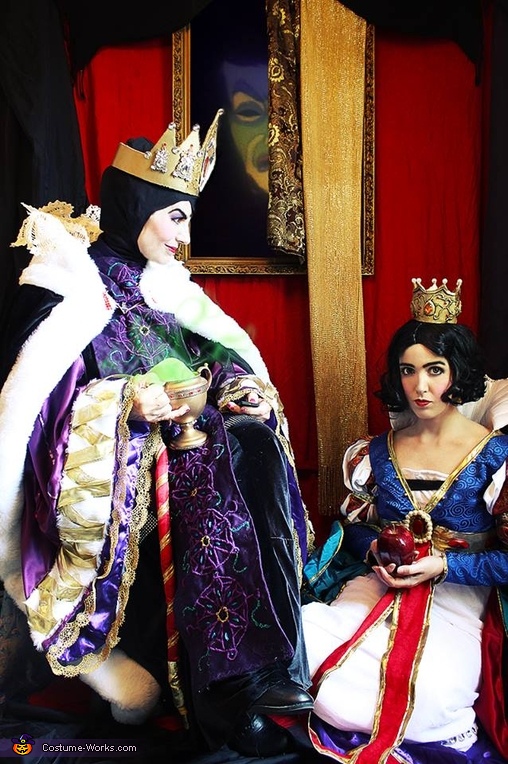 pic source: costume-works.com
#11.  Pinocchio
You can get the popular Pinocchio outfit for the Halloween season. Pinocchio outfits are just absolutely cute and favorite of all kids.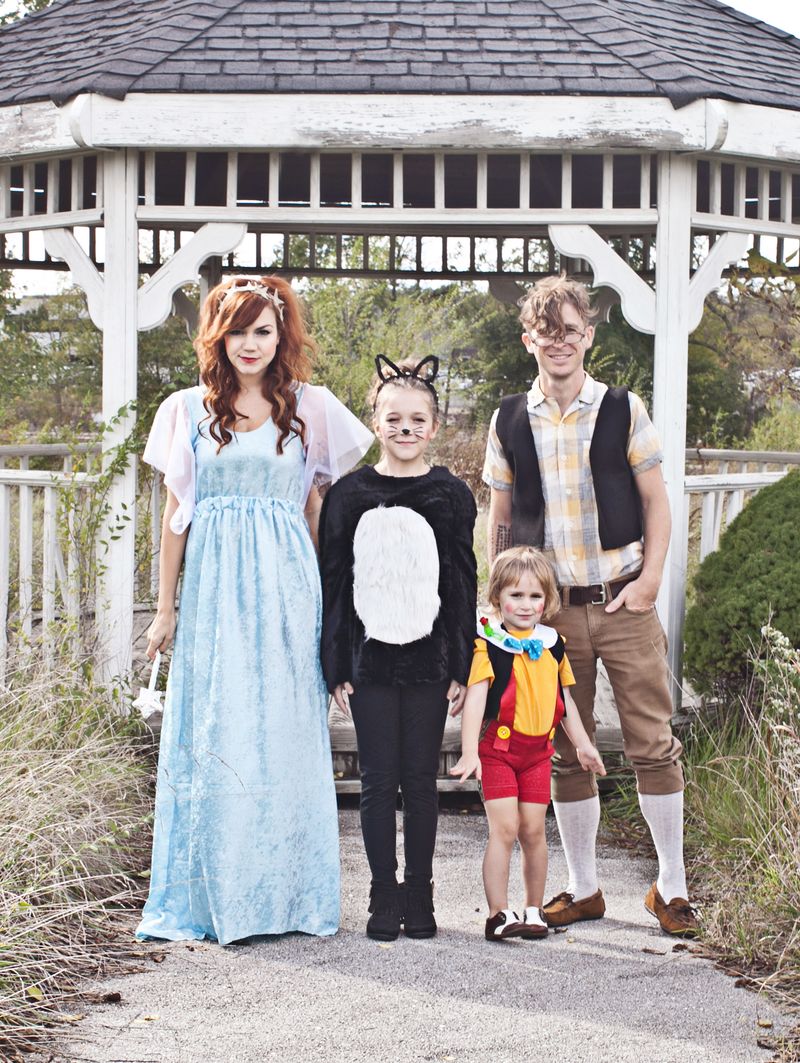 pic source: abeautifulmess.com
#12. Peter Pan
Peter Pan's outfit is perfect for Halloween. You can get the popular costume and wear it. Peter Pan's outfit can be made to look scary and spooky with some smart makeup.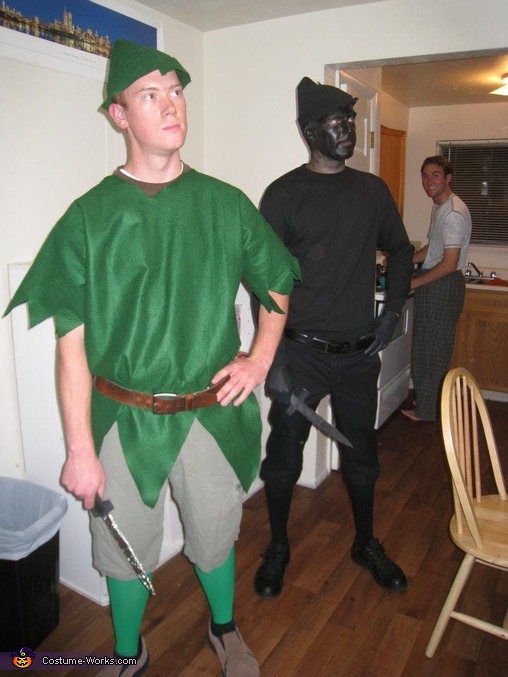 pic source; costume-works.com
#13. Captain Hook
A fun and wonderful outfit would be that of Captain Hook. Captain Hook's outfit is easy to pull up and looks absolutely handsome always.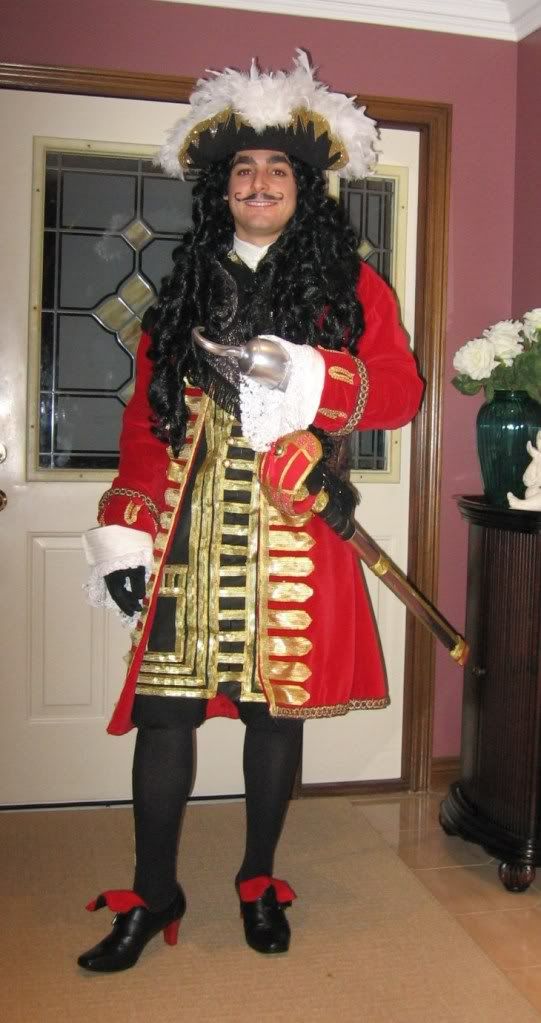 pic source: therpf.com
#14. Jack Skellington
The popular character from the movie, "The Night Before Christmas",  is just wonderful. Jack Skellington is the "Pumpkin King" of the fictional Halloween town and if you wear this outfit, I'm sure you'll be the King of Halloween Party this year.
pic source: costumepop.com
#15. Oogie Boogie
The Disney movie, "The Nightmare Before Christmas",  was a very popular movie and Oogie Boogie was the main antagonist of that film. Oogie Boogie costumes are famous and you can wear them for the Halloween party to be the scariest of all.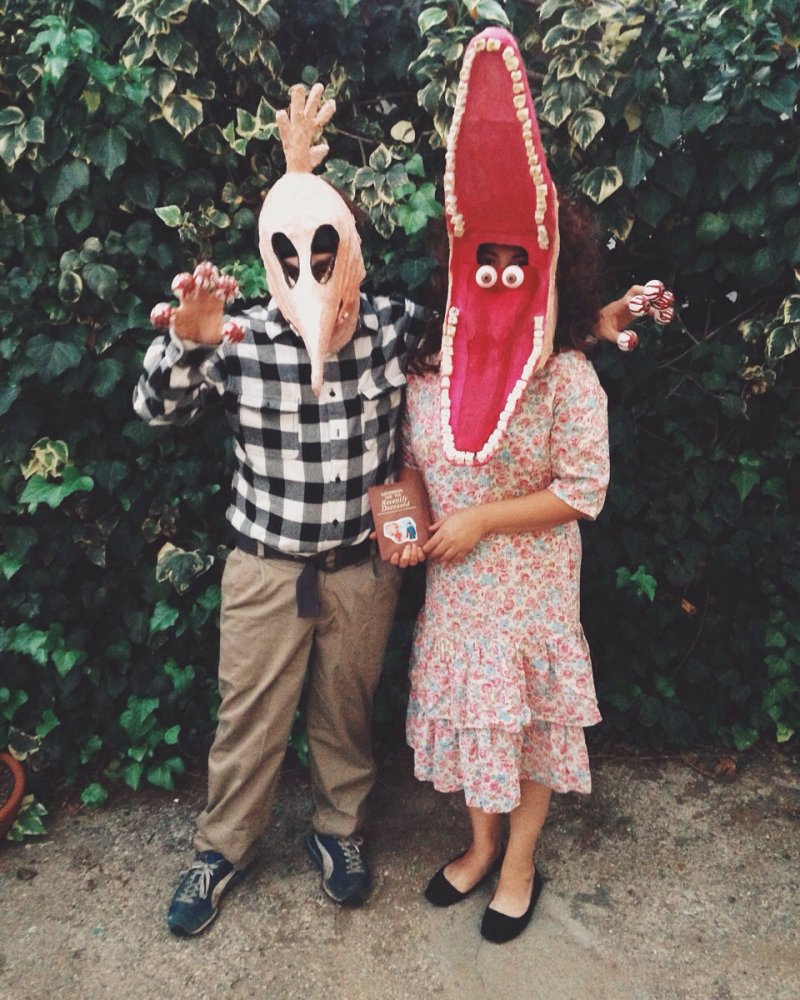 pic source: imgur.com
#16. The Beast
You can easily get that scary beast to get up from "Beauty and the Beast". The costume would be just perfect for the occasion of Halloween owing to its beastly look and Disney-like charm.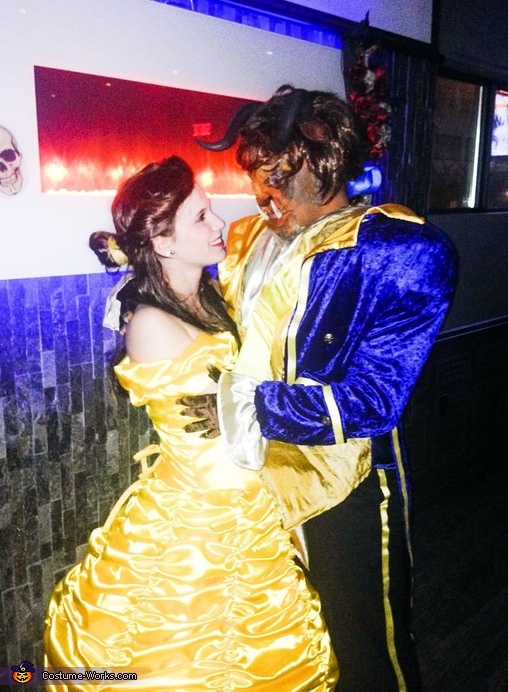 pic source: costume-works.com
#17. Cruella de Vil
Try getting a spooky & antagonistic get-up of Cruella de Vil from 101 Dalmatians and 102 Dalmatians. The name Cruella as we all know is derived from cruel and devil. Ain't that the unanimous goal for all of us this Halloween.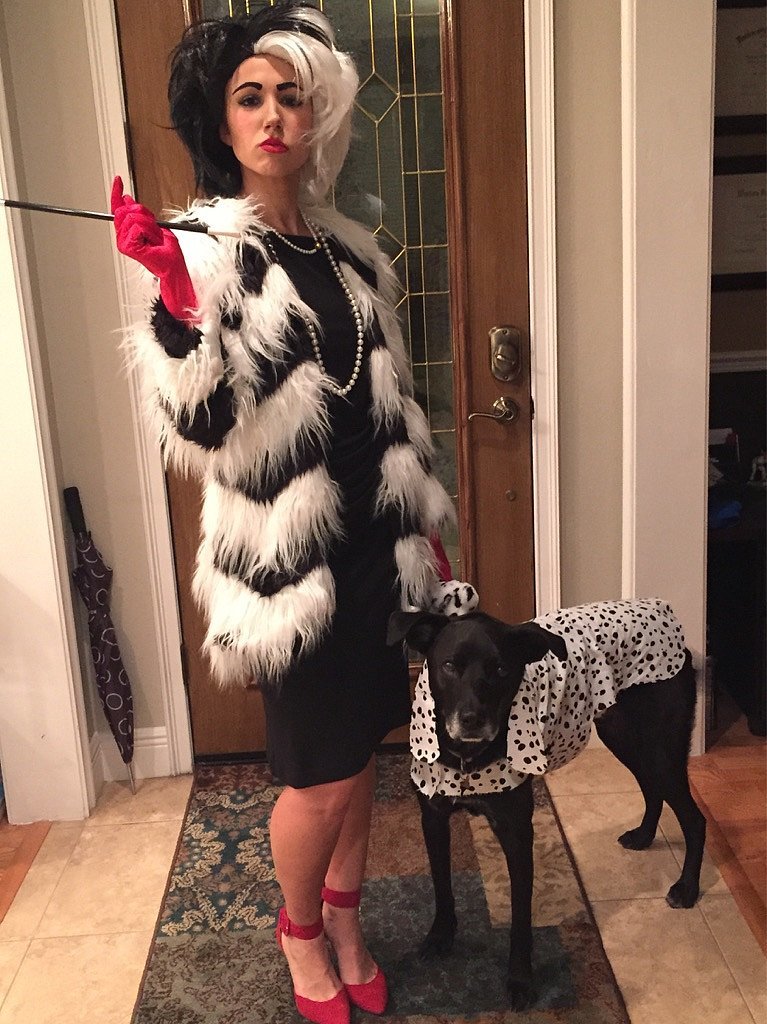 pic source: hemazing.net
#18. Dory
Dory is just the perfect way to spend the Halloween evening. Just imagine how adorable your toddler would look in that brilliant blue and yellow outfit. That million-dollar smile of your kid coupled with the cute character of Dory would definitely make all heads turn.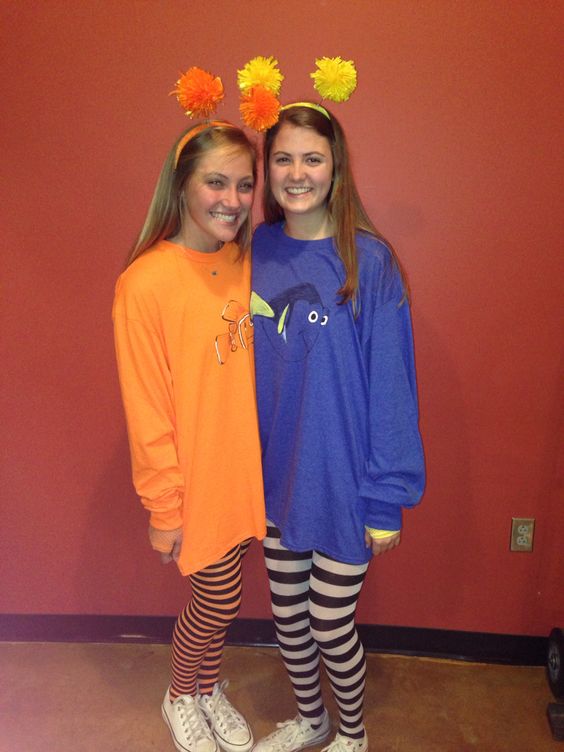 pic source; pinterest.com
#19.   Nemo
I think the popularity of Nemo is so much that it is hardly unknown to anyone. Be it kids or adults all of us just love Nemo. Nemo dresses can also be worn for Halloween. The colorful stripes and the golden hues are a classic recipe for fun and happiness.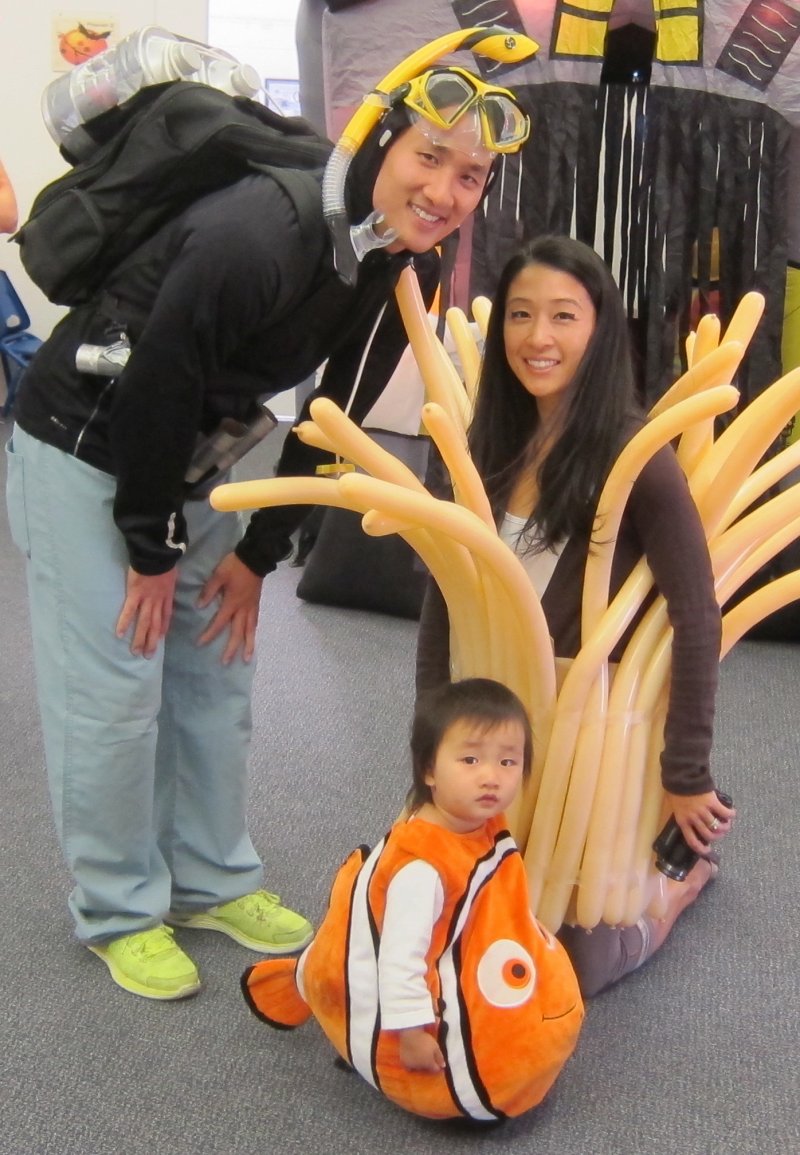 pic source: gracelingyu.wordpress.com
#20. Captain Jack Sparrow
The spooky and messy outfit of captain jack sparrow is loved by people of all generations. After all, it was one of the most loved characters of all time. You can give your kid that awesome captain Jack Sparrow outfit. You may also use it for yourself.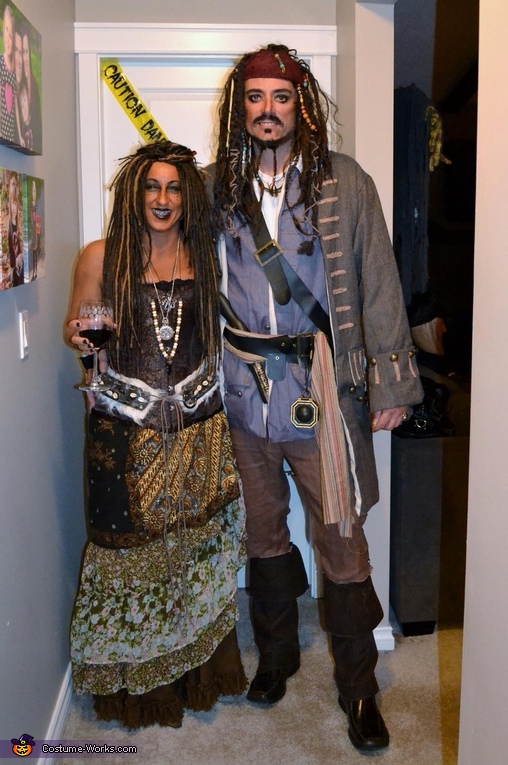 pic source: costume-works.com
#21. Princess Jasmine
The beautiful costume of Princess Jasmine from Aladdin has been popular all through our childhood. That cool costume has inspired so many of us. This Halloween copy that splendid outfit and make your guest look back at you.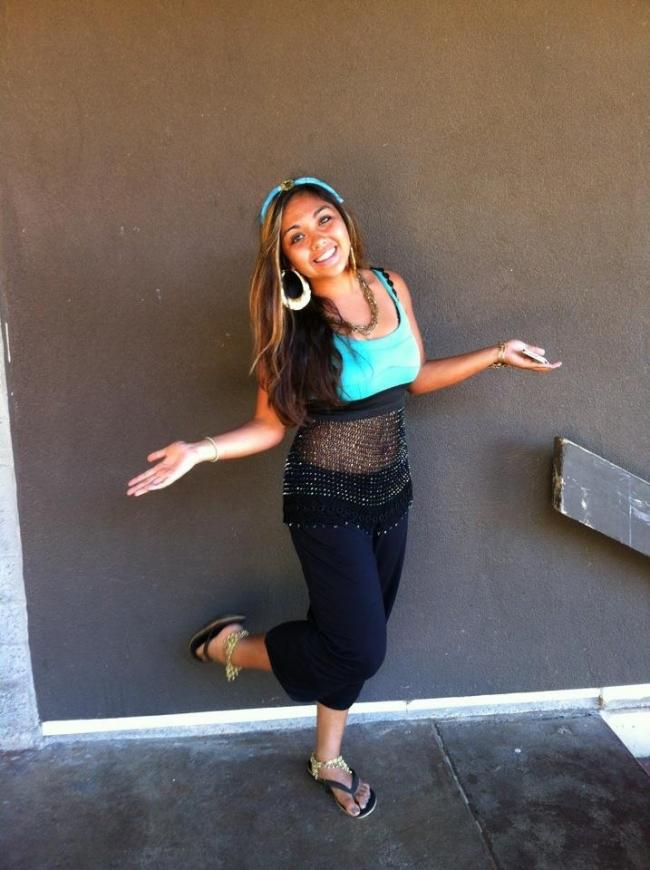 pic source: costumemodels.com
#22. Yoda
Get yourself a look at the most powerful and oldest person in the Star Wars universe. This outlandish look will give a unique character to you on Halloween evening.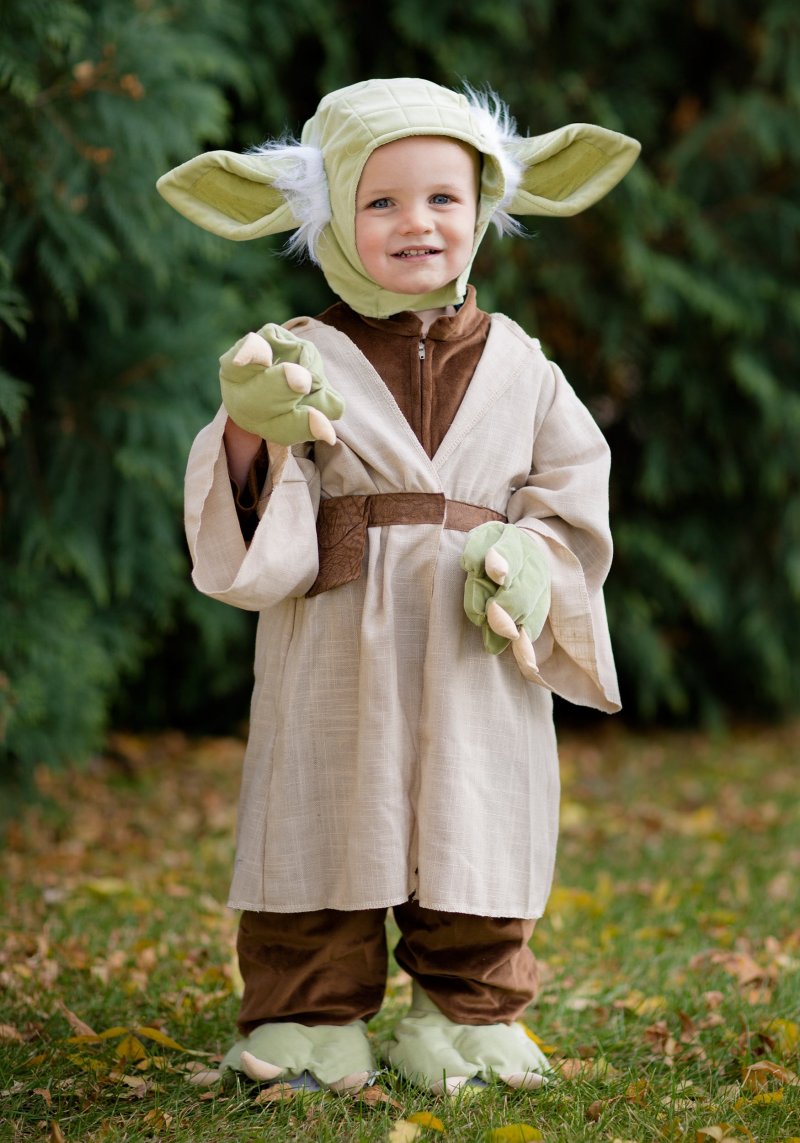 pic source: halloweencostumes.com
#23. Rapunzel
This iconic Disney character has stolen all hearts with her beauty and locks. This Halloween let yourself become that charm queen who steals away millions of hearts. Get that braided hairstyle and don't miss the details.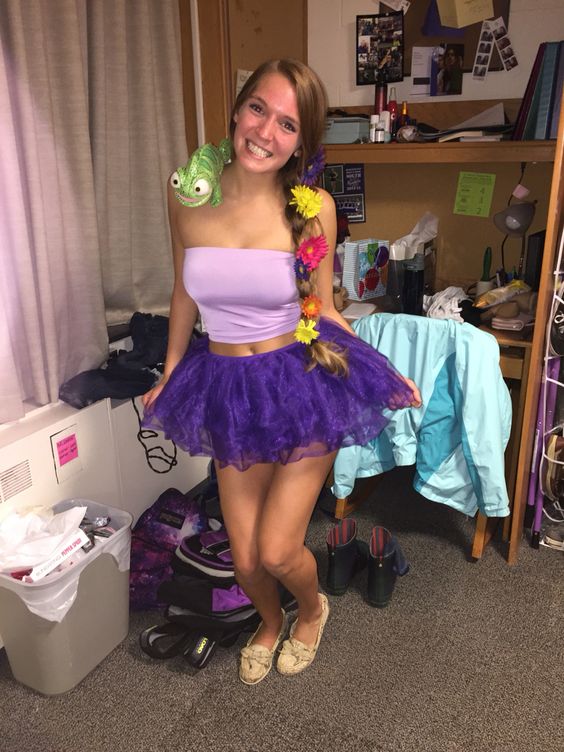 pic source: pinterest.com
#24. Little Mermaid Costume
This is perhaps the most common and most loved Halloween costume all over the world. So just grab it from the nearest outlet and make a mark among your guests.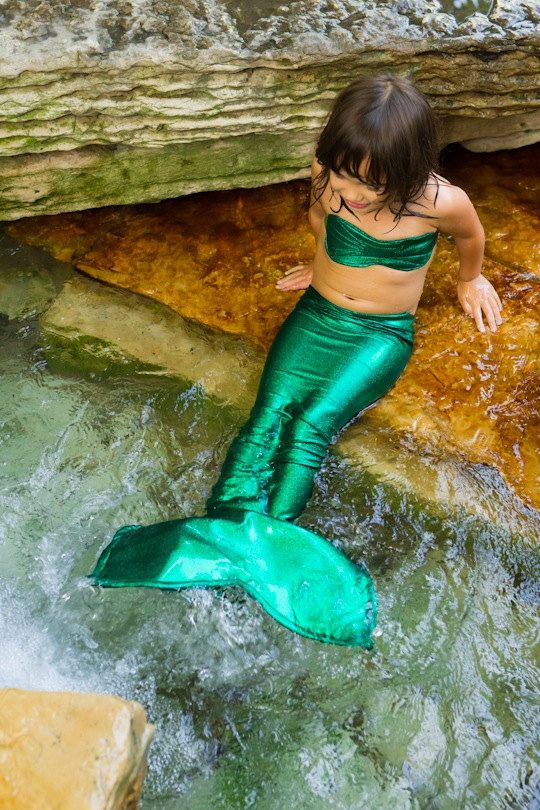 pic source: pinterest.com
#25. Simba
Mimic the iconic character from the Lion King franchise and get your child to resemble the powerful and adorable Simba. I am sure this vibrant yellow costume is gonna steal all hearts and also make your kids really happy.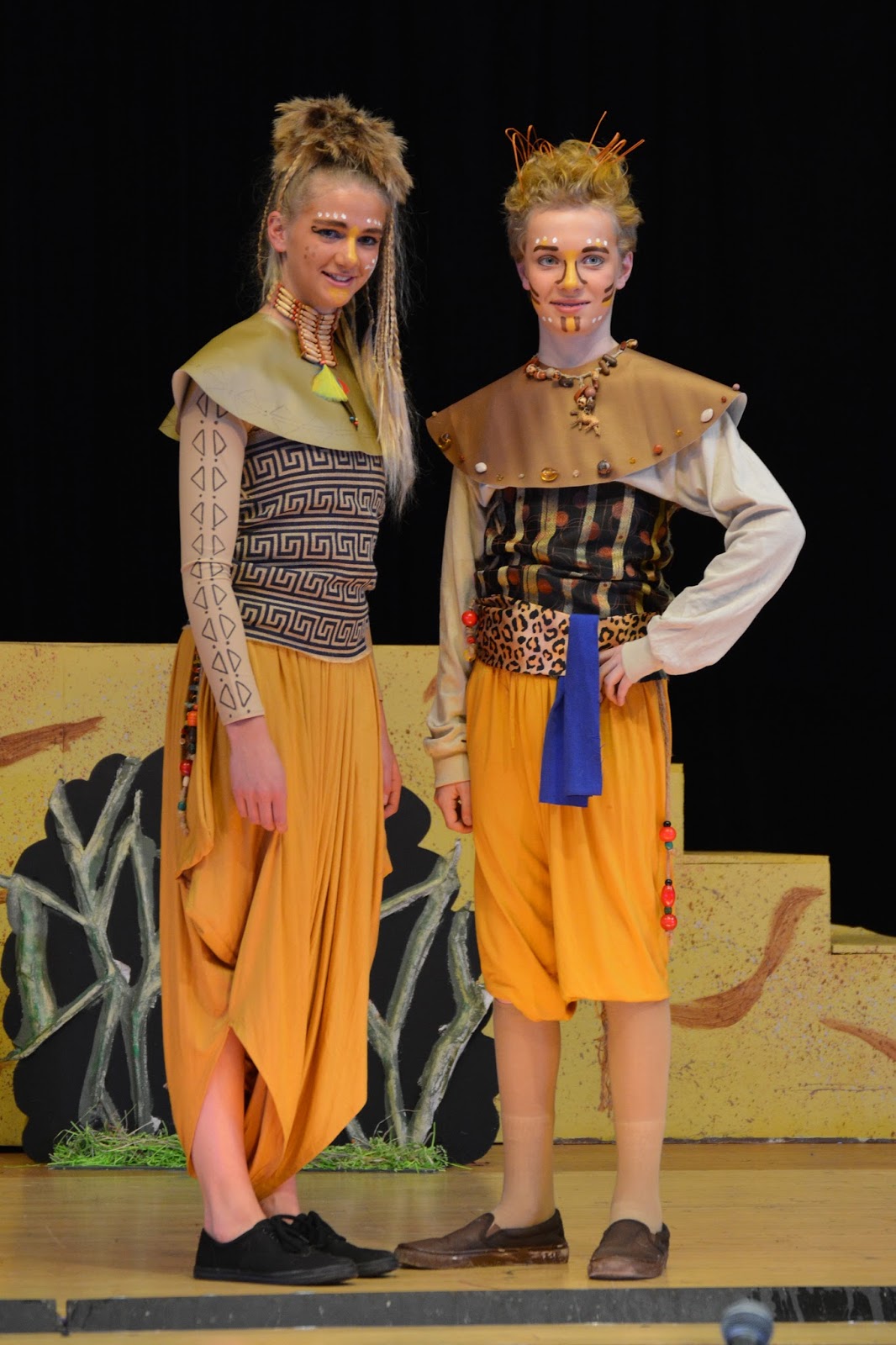 pic source: blogspot.com
Hence this was my list of 25 Top Disney Halloween costume ideas. If you liked this blog then please share it with your friends and family members. You can also like us on social media handles to learn more about these cute Disney Halloween costumes.
Happy Reading!