With minimum clutter, and clean, smooth lines, modern home decor ideas are becoming very popular. In order to give your home a modern look, you need to focus on all the rooms including the kitchen and bathroom. Here are some of the designs that you can consider:
Up-to-date and Modern Home Decor
Modern Kitchen: Stainless steel appliances, marble countertops, and electronic gadgets can make your kitchen look modern.
Modern and Bold Bathroom: Stick to one single color or choose two contrasting hues to make a bold statement. Marble countertops and earthy tones would look good. Install new faucets too.
Compact Study: Make it bright and colorful. Install a sleek bookshelf and file cabinet.
Designer Bedroom: Give your bedroom a modern touch with beautiful curtains and a sleek bed. Get a floor lamp for a contemporary feel. Play with colors, if you feel there is a need to.
When we move to a new house, it is completely bare and ready to receive the latest version of your artistic skills. No renovations and adjustments are required. So you can begin with a naked canvas and your endless ideas to fill it with your imagination and decor ideas. However, sometimes we are confused about where to begin. We have got you covered with a complete guide to decorating your new dream paradise.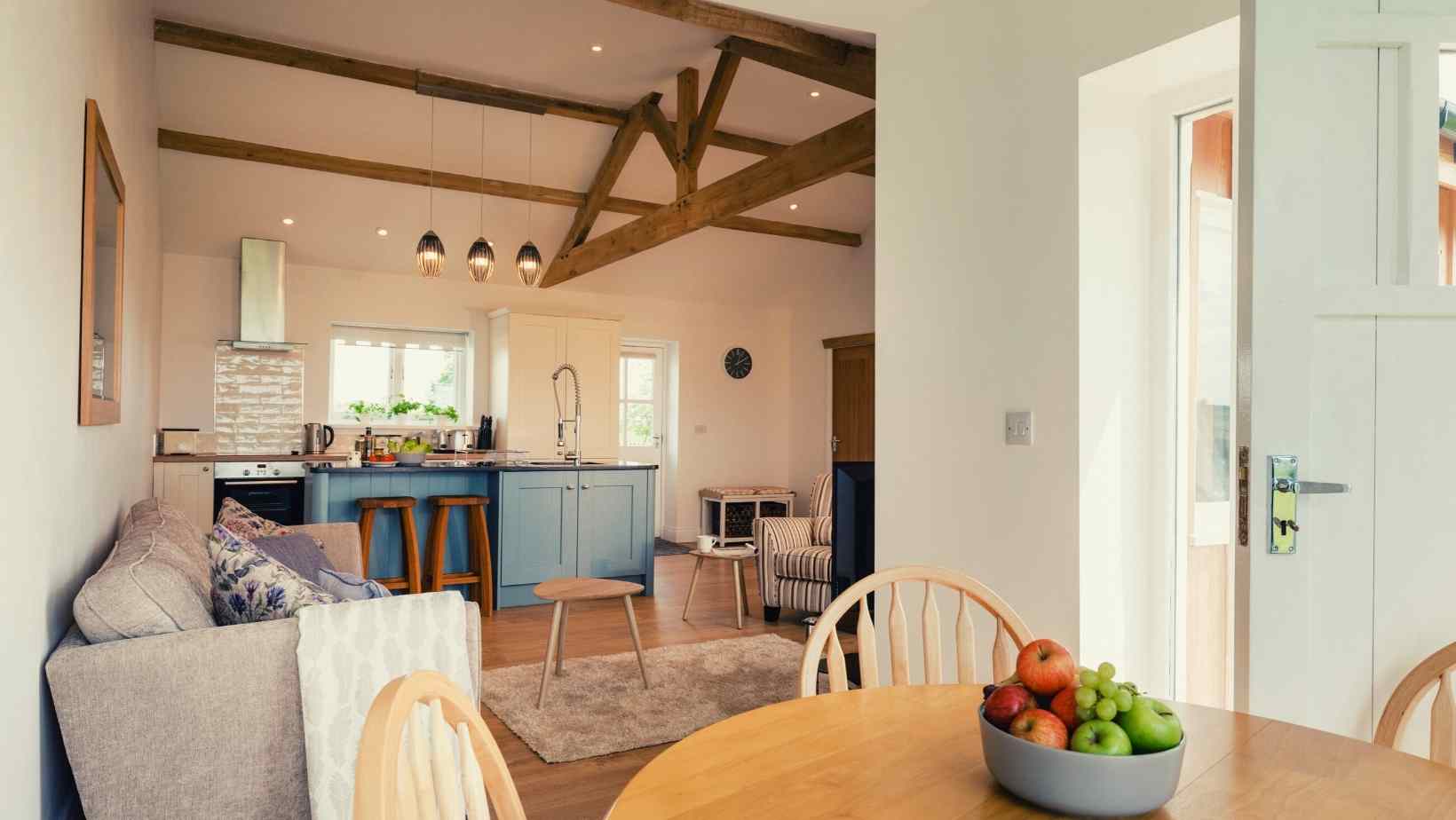 You must check every corner and nook and leave no part of the house deprived of your skills and ability to flawlessly design the home decor. But we need to follow a systematic list to get the job done. To avoid mess and damage of new furniture it is recommended you finish off with the painting and construction work. This will help you to avoid clutter and the additional job of cleaning up.
Decide the theme for the house.
First and foremost it is important to understand that you need to create a roadmap to proceed. The basic thing to establish first is the fact that you choose a distinctive design or home decor pattern for your home. This comprises traditional or cultural art forms. You can also go ahead with modern and fusion style if that suits your taste. A combination of the styles can also add a touch of enhanced creativity to the rooms. Other predefined styles like Belgian or Scandinavian art forms are also recommendable for decorating your new homes. Contemporary art ranges are great to enhance the sense of warmth and comfort in the house.
Flooring and walls.
Once you have selected the kind of theme that you wish to set up in the rooms, it is time for beginning the process. You can consult an expert to fix the favourable flooring for you. Marbles are great for any kind of indoor setting. Matte tiles are also brilliant for enhancing the aesthetic appeal of the house. It is recommended that you avoid the slippery textured tile slabs as they are prone to accidents and casualties. Matte textured ones are easily available in different colours and abstract patterns. You can also stick to traditional wooden boards for a pocket-friendly flooring idea.
For the walls, it is always advisable to stick to neutral and light-shaded colours. This is because basic pastel colours can match any kind of furnishing and home decor easily. So the next time you are planning to change the decor ranges, it won't be difficult for you to blend the combination.
You can also use a matte finish texture for the walls or a silky smooth look. The wallpapers can also be put up which are an effective and quick way to get the walls done in no time. They are sold in varieties of design and pattern. Hence you can contrast the walls and set up alternative patterns.
Wall stickers are cheap and a mesmerising way to decorate your homes when it comes to vibrancy and brightness in the house. Kids playroom and the adjoining walls to the staircase or the lobby area can be decorated with this kind of sticker. Children will love the idea of cartoon based themes and animal figurines adorning the walls of their room.
Modern art decors for the kitchen.
You can set the look of the kitchen spiralling with finesse and culture with variant modern art decor ranges. This comprises ideas like modern lighting and the latest tech-based gadgets. Touch and voice sensitive chimneys are a great advancement of technology and present in almost all the new houses.
However, if you do not wish to invest much into home decor, simple and latest plans are also available for implementation. For example, you can bring home a swing dining table which is fun and sets up a frolicking spirit in the dining room. Additional smart bulbs will provide the right amount of exposure to soothing light and make the kitchen appear aesthetic and appealing.
Let's focus on the drawing-room.
When it comes to the drawing space, that will be the first place guests will notice as they enter your residence. As a result, while they occupy that space, you must make them feel welcomed and accepted. This can be established via comfy chairs, stylish stools and modern styled coffee tables. The centre tables could be designed out of carved wood with a glass top. A vase on the table runner laid on the top can instantly set a gorgeous outlook of the room. A touch of pleasant fragrance and aromatic candles on the shelf will simply seal the deal.
The bedroom should be fashioned in such a manner that you can sense the righteous warmth and comfort around that place. Frilled curtains and translucent blinds will maintain the cool and calmness in the room.