Is your bathroom a little cramp? Check out simple ways to make small bathroom more convenient and spacious. Design it in an intelligent way and it will function like the rest of your big house. You can have a luxurious and space saving bathroom when these innovative ways to make a small bathroom look bigger are applied by your designer.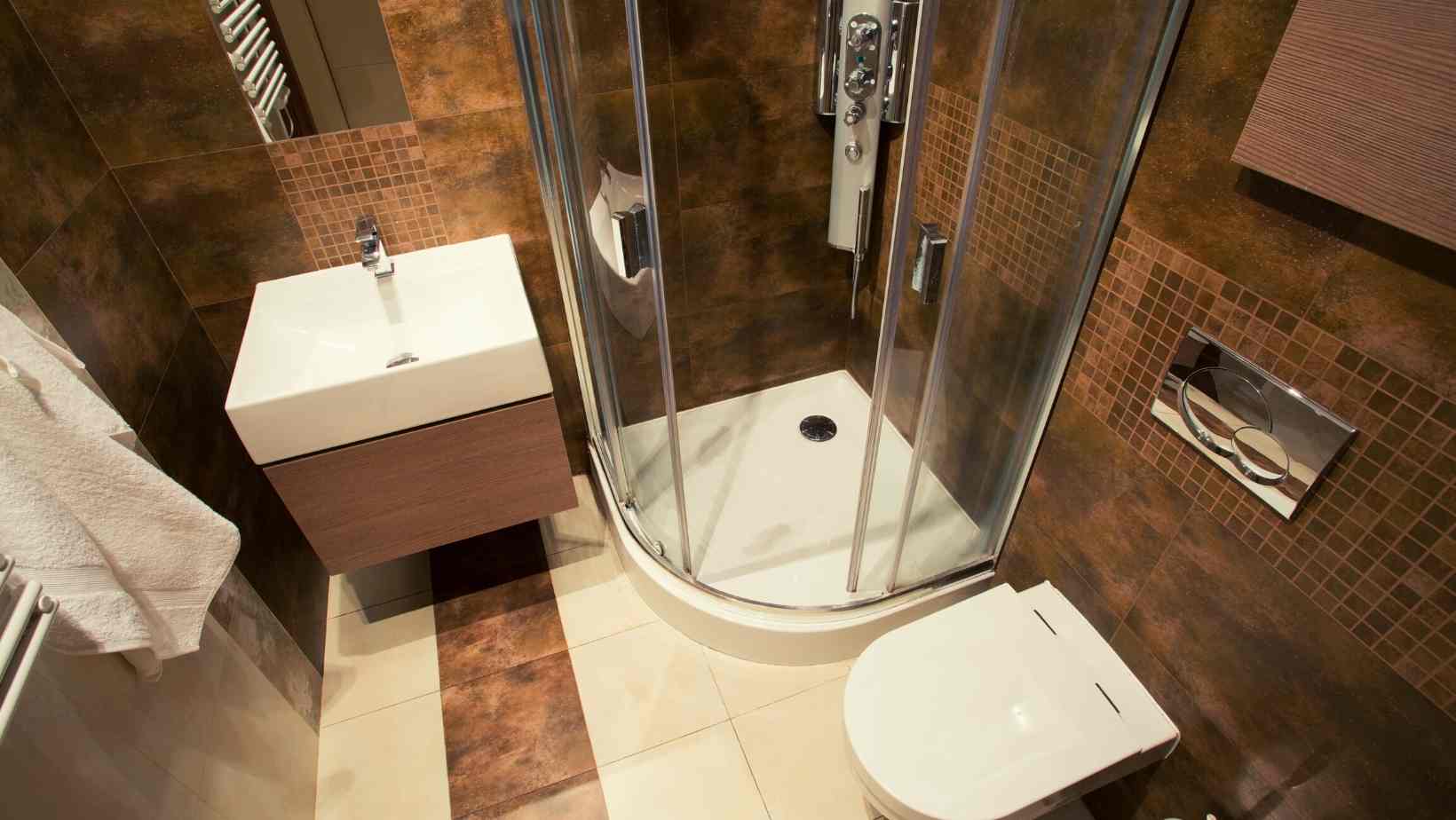 1. Blend The Color Of The Wall And The Tiles:
When you blend the color of your tiles with the wall color in the bathroom, it visually appears to be larger than usual. No accessory in the bathroom seems to have acquired a separate space and can be read as one single big sized room.
2. Look To Your Transitions Carefully:
Make your transitions in the bathroom without leaving much space between them. This makes the backdrop appear singular and instills more space in the bathroom.
3. Install Clear Glass In The Shower:
Use of textured glass can be a visual barrier in your bathroom. A clear glass perfectly fits in the wall without the feeling that there is an extra wall behind it. Many designers use this simple trick as a way to make small bathroom look bigger.
4. Use Natural Lights:
What can be more blissful than waking up in the morning and getting welcomed by the natural sunshine that enters your bathroom? Try to use translucent window shades that let in the natural light and brighten up the bathroom in the mornings.
5. Shelve Your Shampoo And Cabinet Into The Walls:
Rather than a linen cabinet, choose to bury your toiletries into the wall to create more space. Re-frame your walls in the perfect manner so that things fall in place.