The important things to remember when designing an outdoor room is appropriate cover materials that offer simplicity, comfort, style and cost-effectiveness. For some stylish designer ideas for outdoor rooms. In warm and tropical climates, you need a cover to take shelter from the midday sun. Use oversized umbrellas in the patio to provide filtered shade!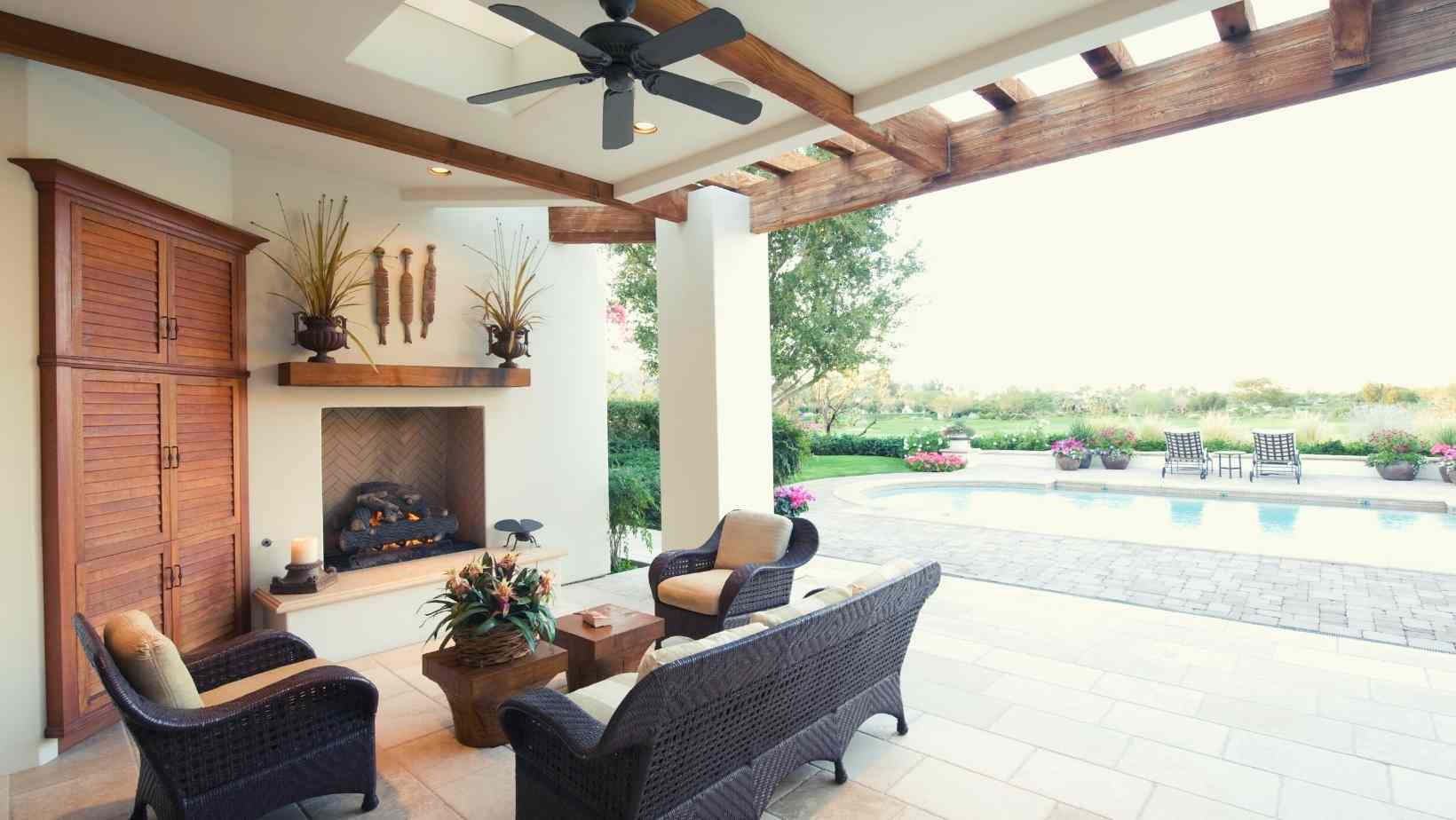 1. Tree Canopy
What's a better use of natural outdoor space than setting your coffee table and a few low and cozy chairs in the shade of a large tree in your backyard? You can create a patio area with gravel or natural stones.
2. Accent Rugs
Accent rugs can really make your outdoor room pop! Choose rugs that complement the general theme of your outdoor space. Go for bold stripes or solid bold colored rugs to give your outdoor space a warm appeal.
3. Outdoor Kitchen Amenities
Many stylish designer ideas for outdoor rooms include making your outdoor room complete with kitchen amenities or a mini wet counter for serving drinks.
4. Lamps and Lights
Tea lights, paper lanterns, hanging bulbs, candles etc. are only a few ways in which you can really take your outdoor room to the next level fort an evening out with friends and family. For a medieval feel, you can hang lanterns on surrounding trees or pillars.
5. Go Aqua
A fountain or a small pool is a great addition to any outdoor room. If your patio does not have a pool, you can install large basins and fill them with water, keep some aquatic plants in them and a few floating candles.
6. Fabric Designs
If you want some privacy or a resort feel, use hanging fabrics in a combination of light and dark colors as curtains. These curtains easily keep out too much sun or meandering eyes. Combine a few other stylish designer ideas for outdoor room to decorate the private space according to your preference.